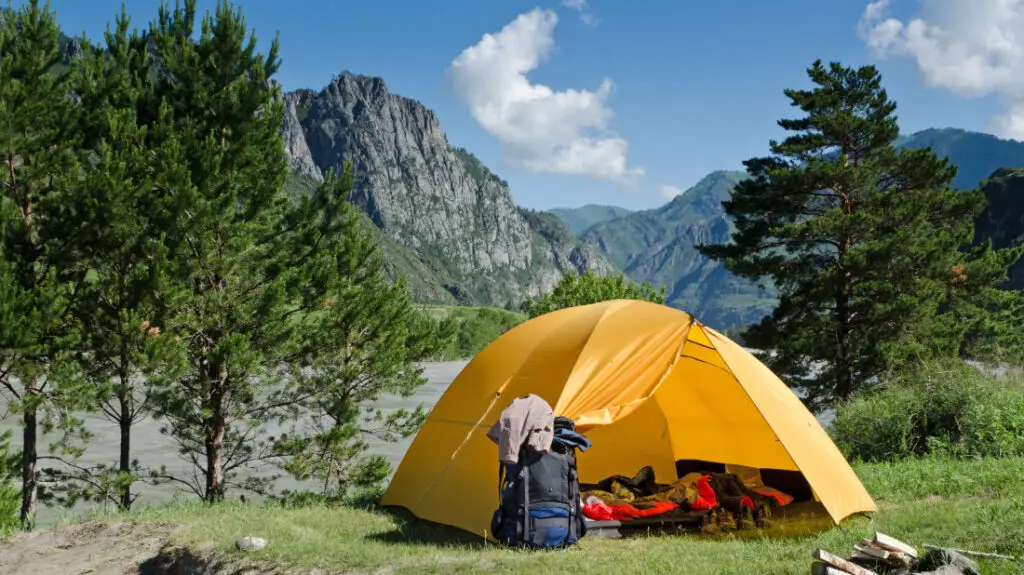 (Credit: simoly/Shutterstock)
Whether at the beach or in the mountains, camping requires shelter. But it isn't always so cut and dry. The number of different types of camping tents on the market may leave you feeling overwhelmed. But as long as you know what type of experience you hope to have, as well as your ideal budget, finding the right tent doesn't have to be hard. We've created this guide to 13 different types of tents to help you understand your options, so that you can stop guessing and focus on having fun.
Dome Tent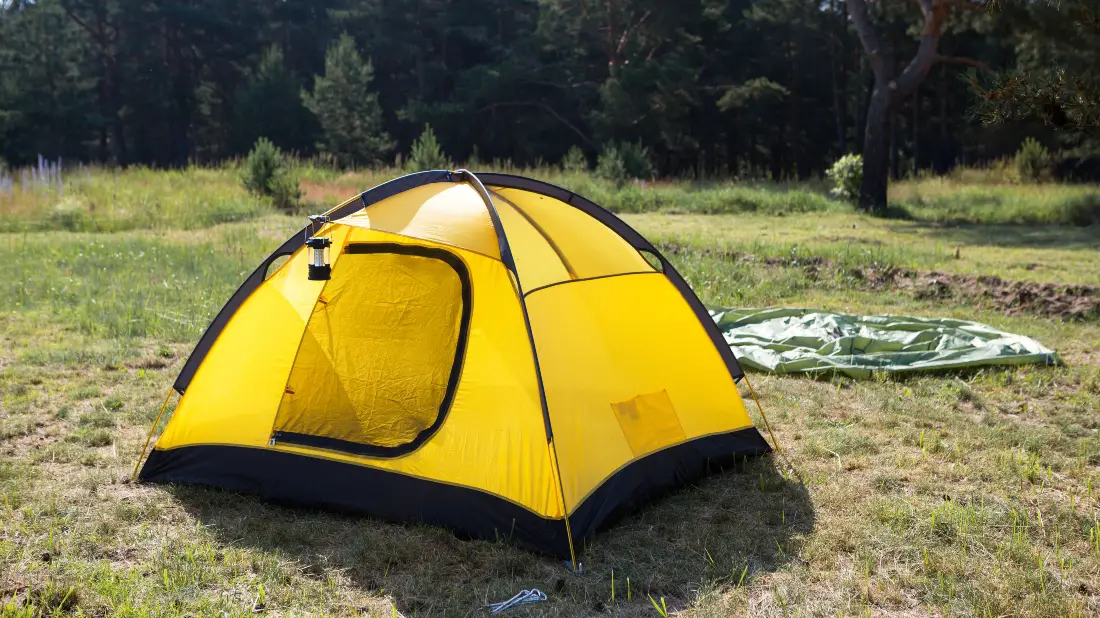 The dome tent is perhaps the most common type of tent on the market. Like its name suggests, this type of tent has a hemispheric shape when assembled. The dome shape is formed by two flexible poles that attach to opposite corners of the rectangular tent floor, and that cross each other at the top of the tent. Dome tents can withstand heavy winds due to their aerodynamic design. They're also fairly easy to set up, which is good for those who don't camp frequently.
A-Frame/Ridge Tent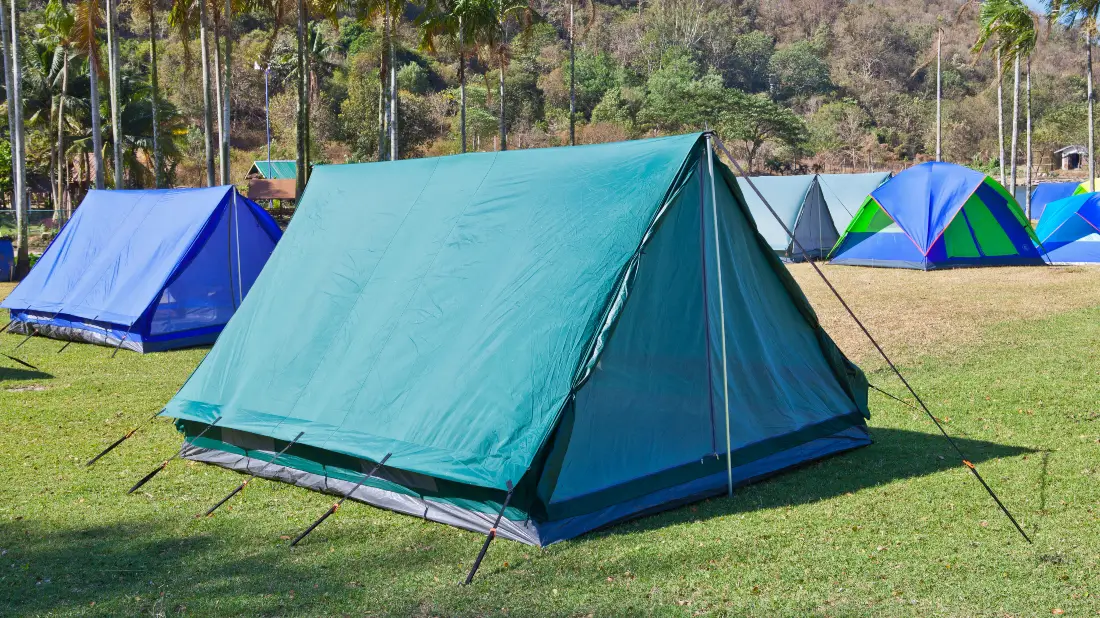 Shaped like a triangle, an A-frame, or ridge, tent is a great option for a solo or two-person camping trip. These types of tents are usually quite small, and come with two skins: one exterior skin to protect from the elements, and another interior skin with ventilation. A-frame tents often require five poles for construction, making them slightly more complicated than the dome tent. But some A-frames come with quick clip features to make setting up easier.
Tunnel Tent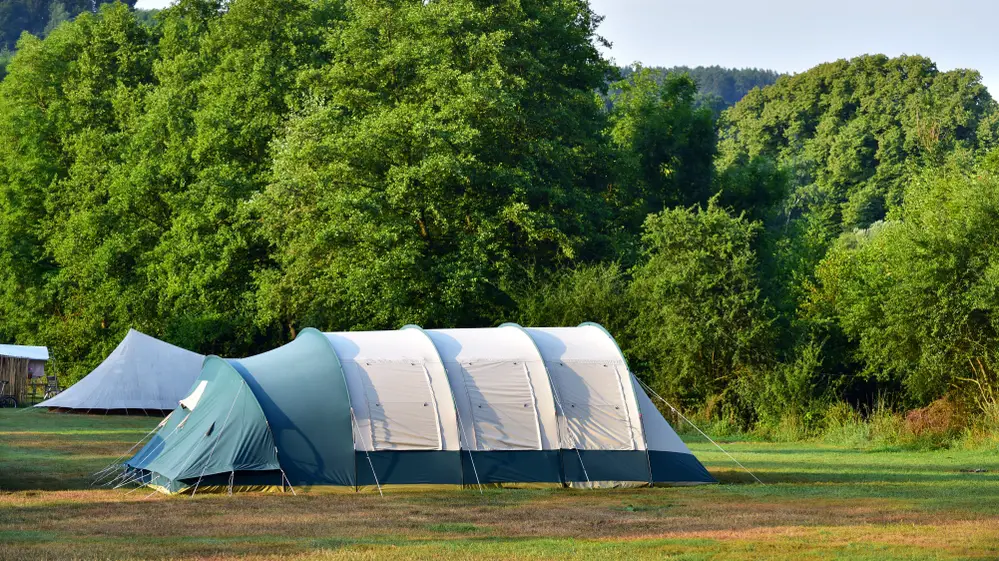 With their rounded roofs, tunnel tents are often compared to dome tents. The tunnel tent's elongated shape makes it less sturdy against the wind. But it also creates a more efficient sleeping area. So, if you're planning on camping in an area already sheltered from the weather, you'll likely be more comfortable doing so in a tunnel tent than a dome tent. That said, tunnel tents work best on softer terrain because they require guylines to secure the walls to the ground.
Geodesic/Semi-geodesic Tent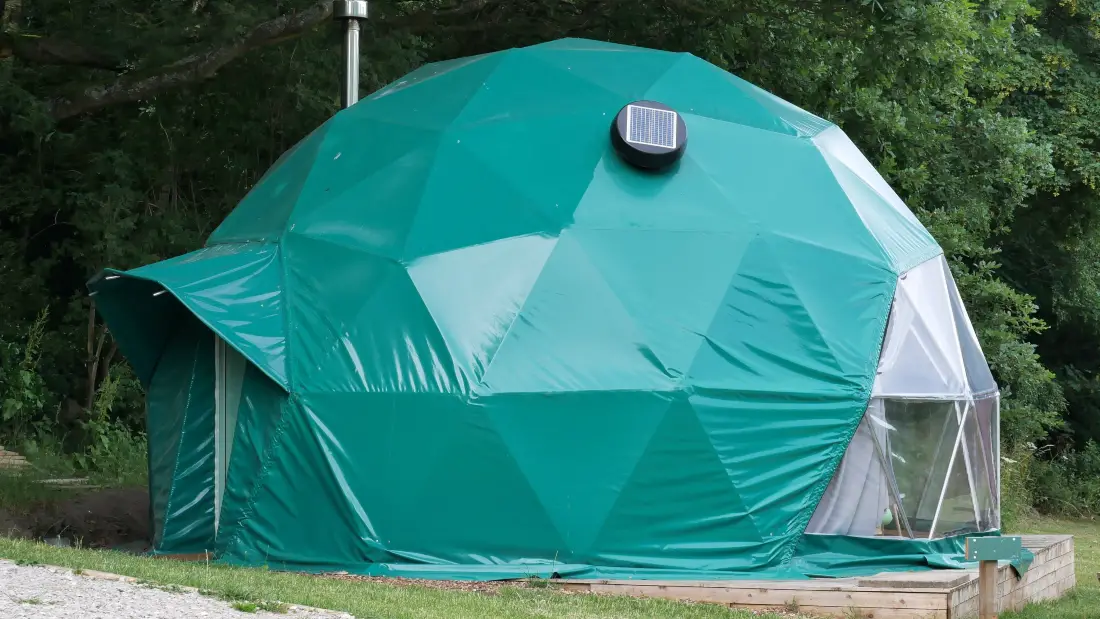 While geodesic and semi-geodesic tents may look similar to dome tents, there are quite a few features that set them apart. Firstly, because of their round floors, geodesic require more poles to keep them erect. That said, they tend to be much better than dome tents or tunnel tents at sheltering from the elements, no matter how severe. But sturdier structures tend to mean heavier materials. If you're looking for a durable, lightweight option, a semi-geodesic tent may be right for you. It requires fewer poles to hold it up.
Cabin Tent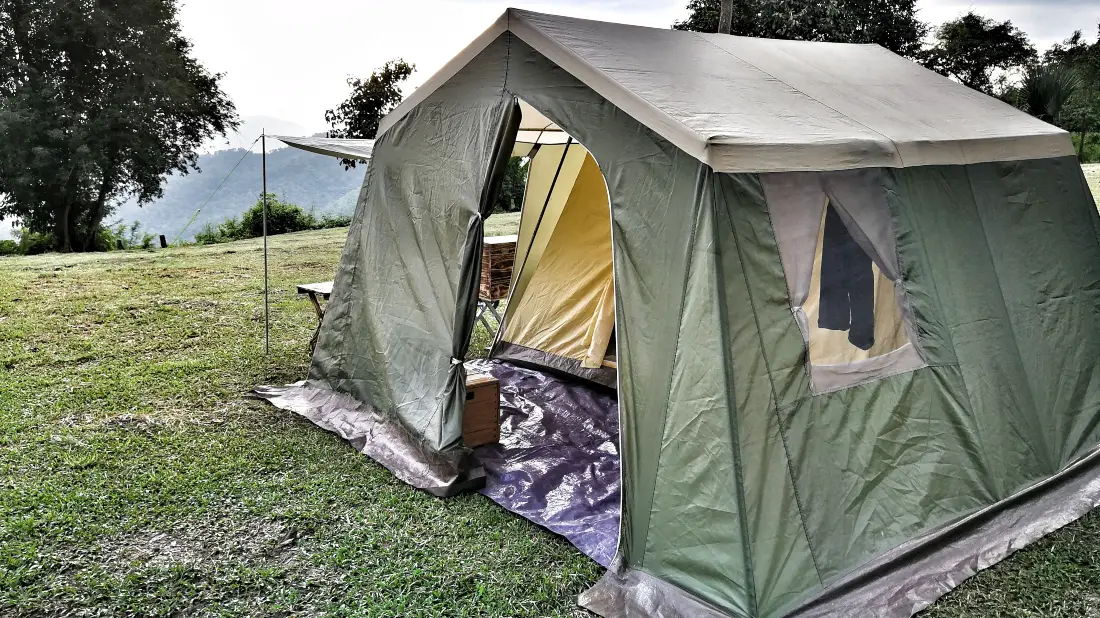 Unlike other tents, with walls that slope towards the top, cabin tents have walls that stand perpendicular to the ground, making the tent appear like a more solid structure. This design creates a roomier interior, with higher ceilings and enough space to sleep the whole family. Many cabin tents also feature large windows and tend to be larger tents with plenty of storage space. However, cabin tents are not made to withstand severe weather, so they are best saved for summer camping when the climate is mild.
Bell Tent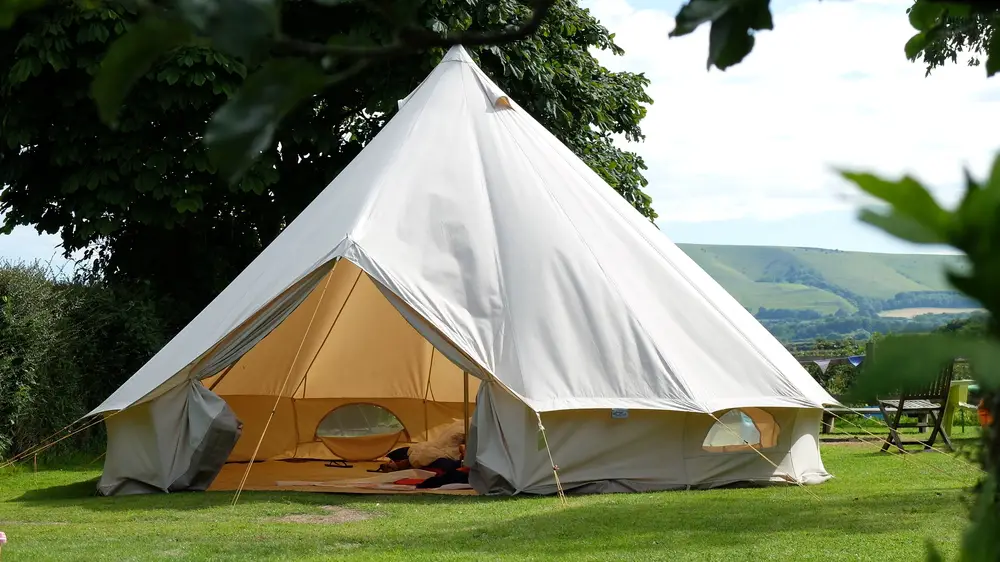 The go-to tent choice for glamping, bell tents stand upright with the support of just one central pole. The tent fabric – often canvas – drapes from the center and is secured to the ground. Their large openings and round shape lend bell tents a romantic quality, which makes them popular for special events as well as camping. These tents tend to run larger, so they are a good option for families or larger groups. However, bell tents are not as easy to carry as other options, so it's not the best choice for backcountry camping.
Inflatable Tent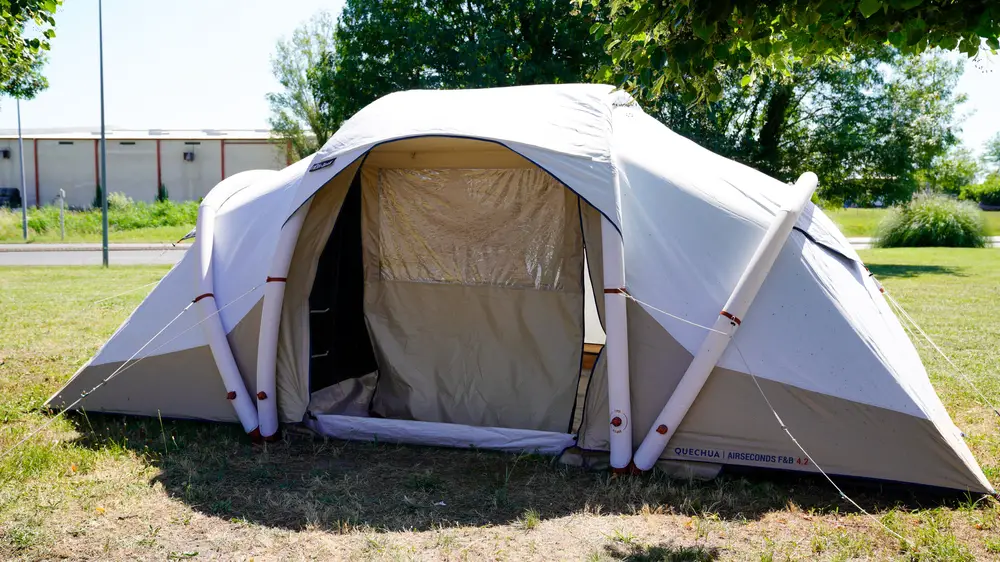 Unlike standard tents, inflatable tents, or air tents, do not use poles to hold them upright. Instead, these tents feature inflatable beams. This unique feature makes inflatable tents easier and faster to set up than more traditional options. That means you don't have to delay your enjoyment of the great outdoors in order to get your lodging squared away. And while inflatable tents may seem like they would be more fragile than poled tents, they are quite sturdy. They also come in a variety of sizes to fit singles or the entire family.
Teepee Tent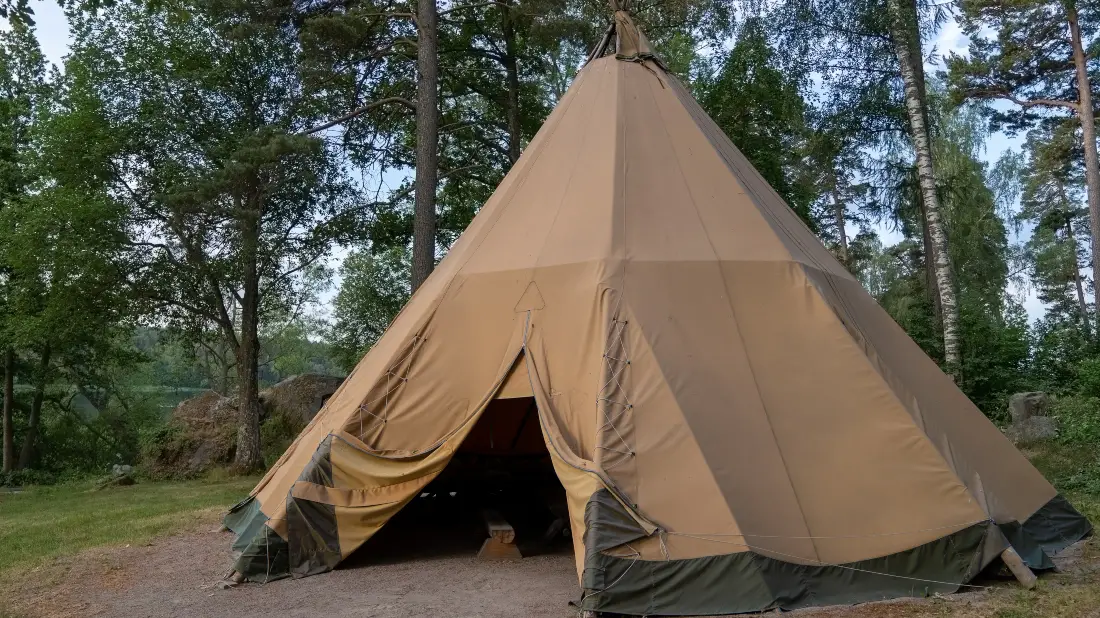 A teepee tent has a similar conical shape to a bell tent, but requires more than one pole to stand. In terms of construction, teepee tents have more in common with geodesic tents. That said, they provide excellent space-to-weight ratio and can easily deflect adverse weather coming from any direction thanks to their shape. Teepee tents also come in smaller sizes and lighter fabric than bell tents, and usually only require one person to set up, so they are the more practical choice for a casual camping trip.
Pop-up Tent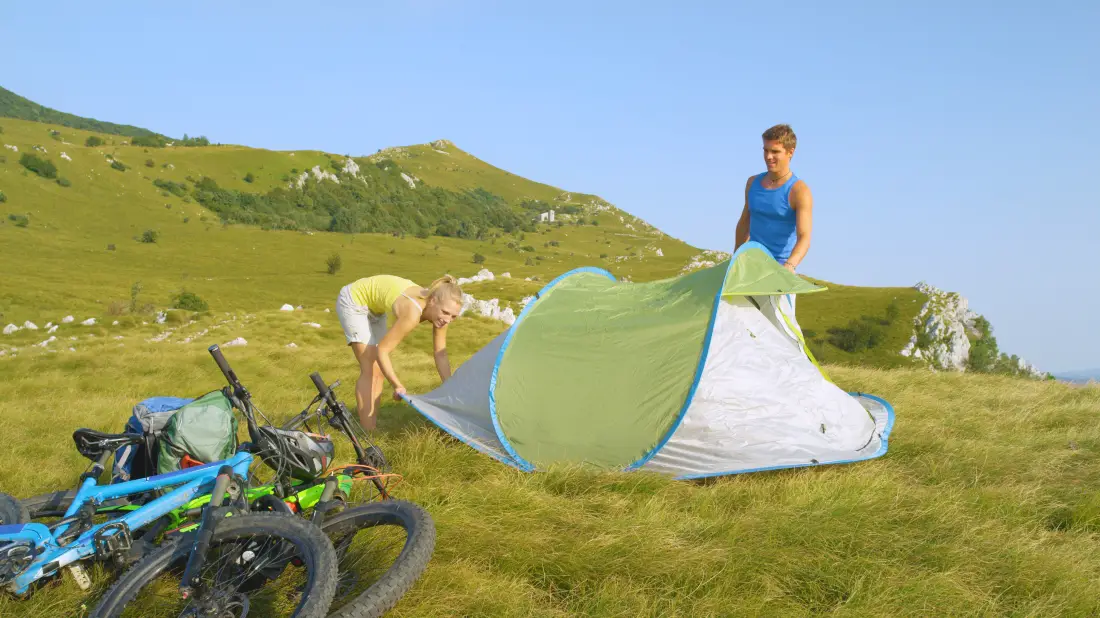 A pop-up tent does not require any set-up. Rather, it simply "pops up" into place once it's unfolded. Because they're easy to set up, pop-up tents are a great choice for those new to camping, or even for quick trips when you don't want to waste any time. That said, pop-up tents do have their drawbacks. They're often heavier than tents that require more effort to set up, and they don't stand up as well to bad weather. But if the plan is to camp in an area sheltered from the elements during mild conditions, a pop-up tent may be the right fit.
Bivy Sack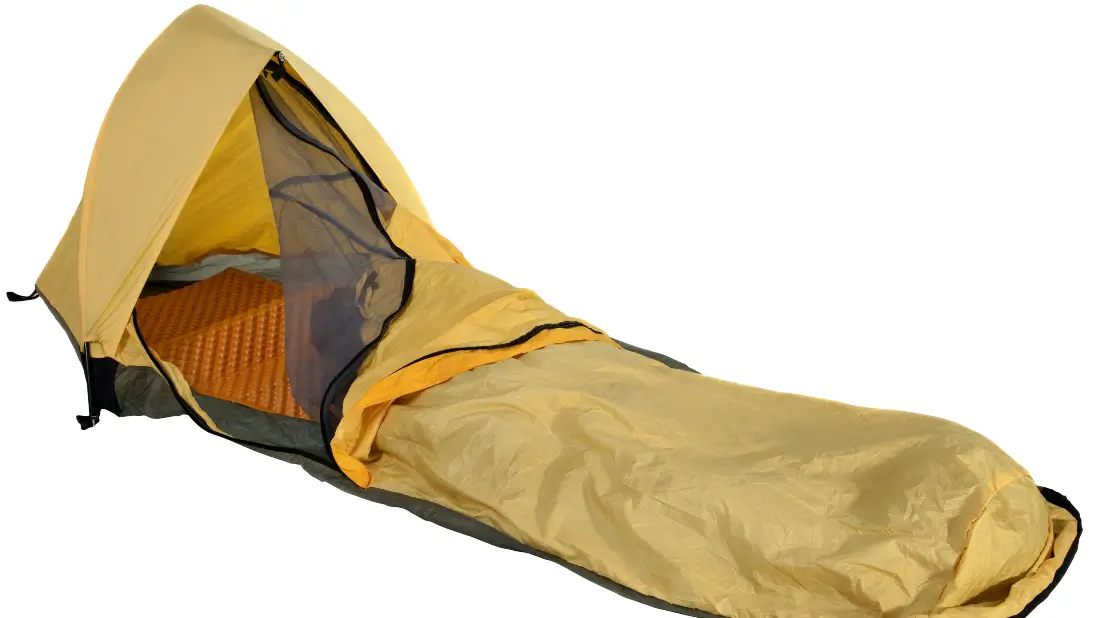 A great option for the solo camper, a bivy sack is like a cross between a tent and a sleeping bag. Short for bivouac sack, bivy sacks were created as an option for mountain climbers who wanted shelter without the weight of a tent. Bivy sacks are usually made from ultra-durable and waterproof nylon, and they do not require any form of set-up. A protective shield over the head of the bivy sack provides protection from rain and other weather, although it also tends to trap body vapors.
Hammock Tent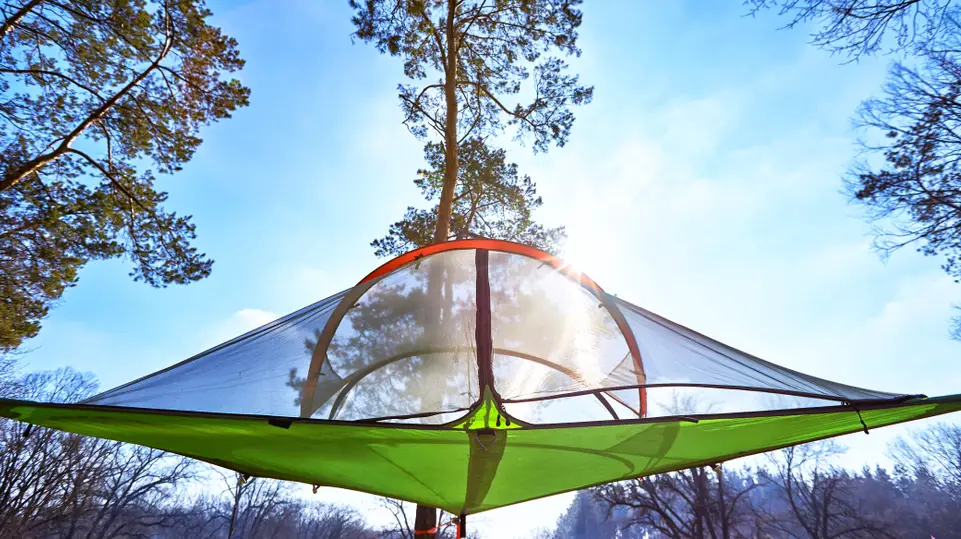 A hammock tent is exactly as its name suggests: A cross between a hammock and a tent. And while that may sound complicated, rest assured that most hammock tents are relatively easy to set up. The base can be suspended from trees or any other sturdy support, just like a traditional hammock, while the protective cover can be attached above. There are also options in which the protective cover is attached to the hammock itself. Like bivy sacks, hammock tents are easy to pack and carry, making them a good choice for solo backpackers.
Backpacking Tent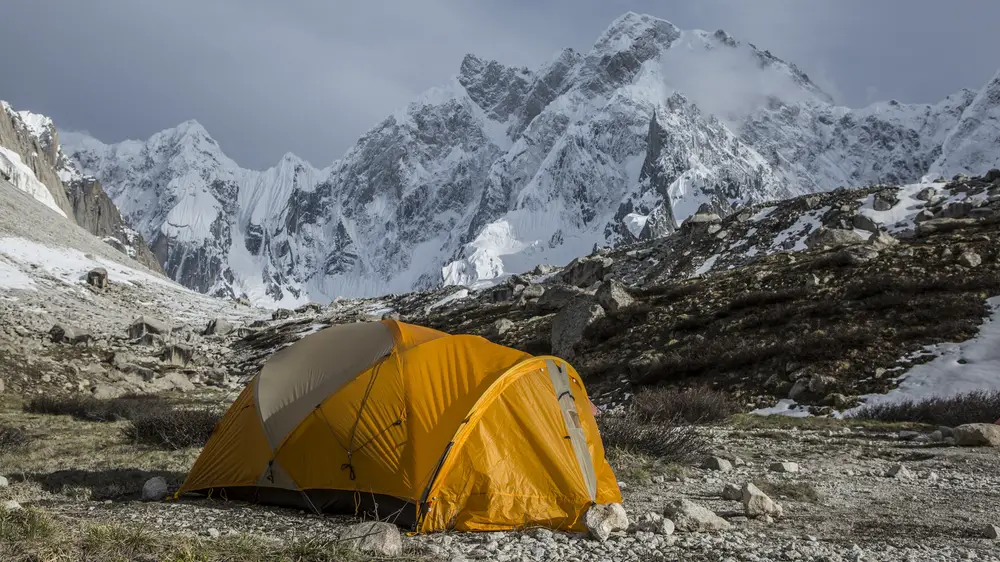 Lightweight and versatile, backpacking tents are designed to be easily carried and set up, no matter where you decide to make camp. While they are generally smaller than other tent options, backpacking tents do provide more room than hammock tents or bivy sacks, so there's space for you and your things. And while they also take up more room, backpacking tents are usually made from durable materials, so you'll have more peace of mind should you encounter unfavorable weather.
Roof-top/Car-top Tent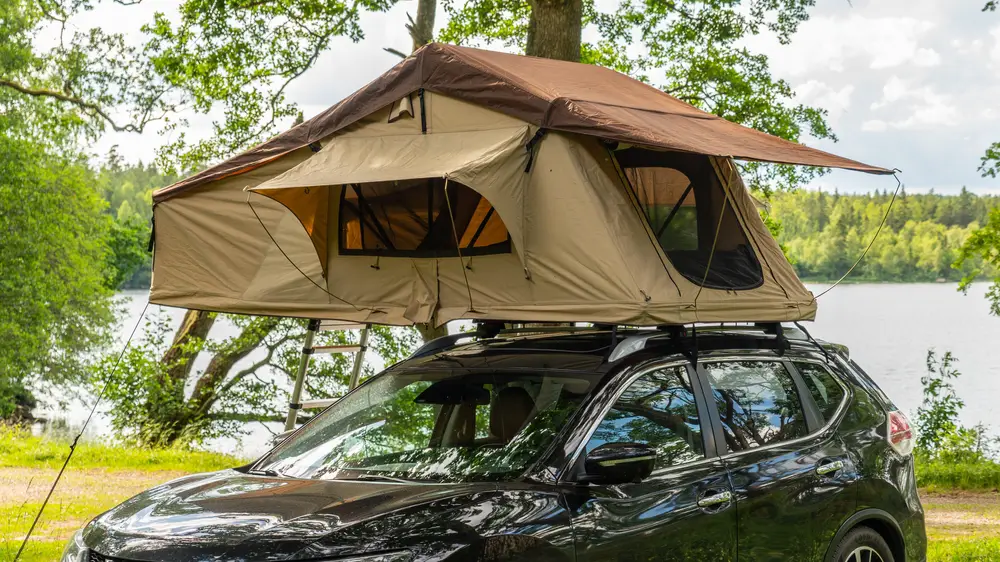 Designed for a more luxurious camping experience, roof-top (or car-top) tents feel similar to a treehouse in that they sit off the ground, usually by attaching to the roof of a vehicle. This makes them an ideal choice for the casual car camper who wants to avoid the risk of flooding on a rainy night. Roof-top tents are fairly versatile, meaning they can adapt to most vehicle types, and they're usually easy to set up. That said, because accessing most roof-top tents requires climbing a ladder, they are not accessible to everyone.