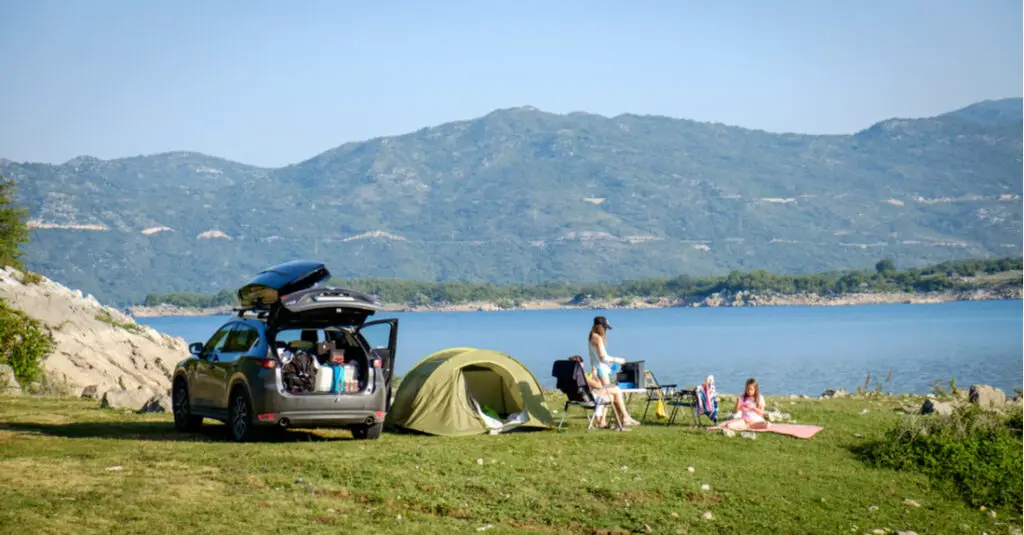 (Credit: mdanek/Shutterstock)
If you're new to road-tripping, car camping is a simple way to get your feet wet. There are many advantages to car camping, which makes it perfect for beginners and a favorite for experts. Read on to learn how to make your first car-camp trip a successful one.
Car camping (also known as drive-up camping) is described as it sounds: Rather than backpacking and pitching a tent, hauling a camper, or bunking up in a cabin, campers can drive up to the campsite and choose to either sleep directly in their vehicle, or set up camp and use the car as storage.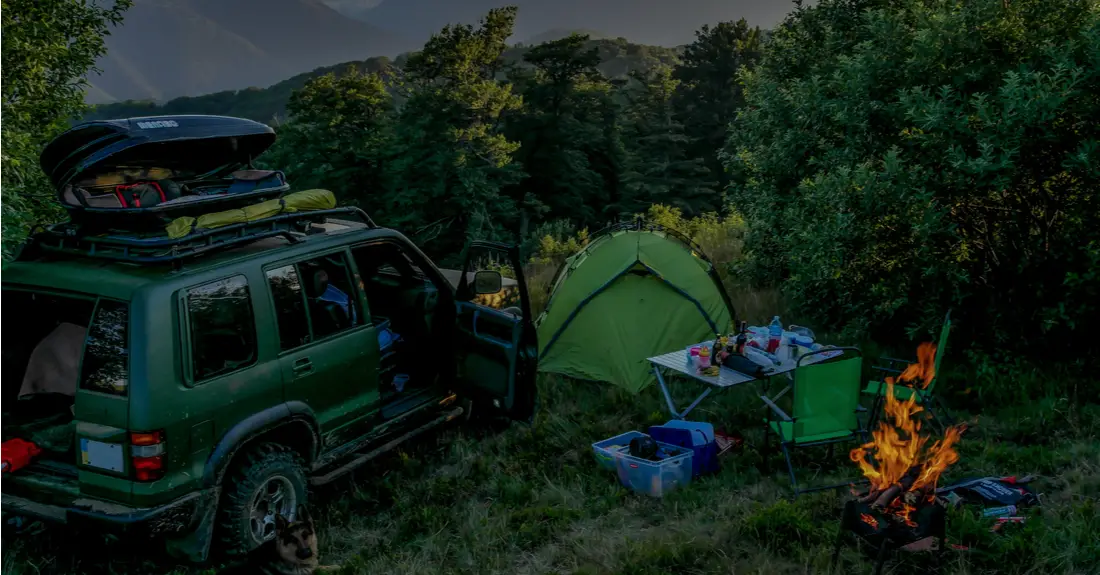 One of the perks of car camping is having more room to bring along your creature comforts. Items like your home pillow, electronics and games, and ample clothing and food are the little things that make your experience a great one. As you begin to pack, be sure to check out our essential car
camping packing list.
Car camping has a variety of options ranging from dispersed camping in national forest, to designated sites in campgrounds, or walk-in plots in state parks. Do your research before you go to make sure you have time to apply for any necessary permits, or to make reservations at designated campgrounds.
Whether you choose to sleep in your car or in a tent, there's no reason you shouldn't be warm and comfortable. If a car or tent doesn't provide the space you need, take some time to do your research on van or RV rentals.
7 Tips for Car Camping
1. Car camp safely
When car camping, make sure to follow the seven principles of Leave No Trace for outdoor ethics, use common-sense safety practices and never sleep in a vehicle with the engine running. Remember to recreate responsibly.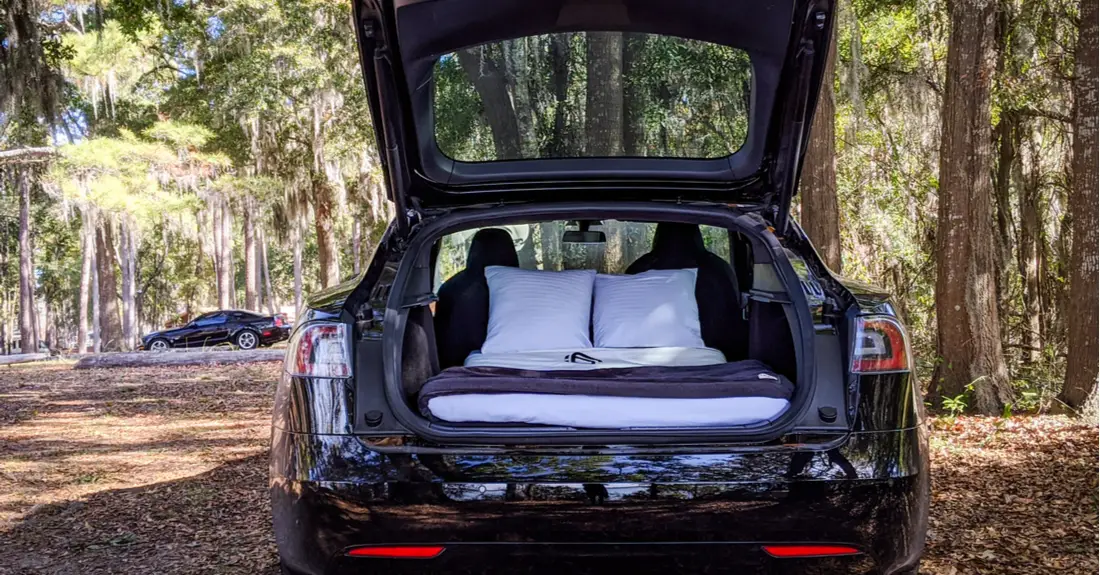 2. Plan for a comfortable night
Park your vehicle or pitch your tent on a flat surface. There's nothing worse than waking up with a crooked neck. Choose a comfortable air pad, and a suitable sleeping bag for the climate. Err on the side of caution and always bring a sleeping bag that can withstand temperatures that drop below the projected nighttime lows.
3. Create the right ambiance for ZZZs
If you plan on sleeping past sunrise, find shade to park under (making sure tree branches above are safe), or create curtains with blankets or clothing to darken your windows while leaving a small crack for ventilation. Perspiration in a car is no different than in a tent, so keep the air circulating and moisture evaporating.
4. Protect your food
Depending on where you're camping, educate yourself on the rules regarding how to store food. Whether it be in a cooler in your car or in a bear box, make sure you're not unintentionally inviting unwanted overnight guests.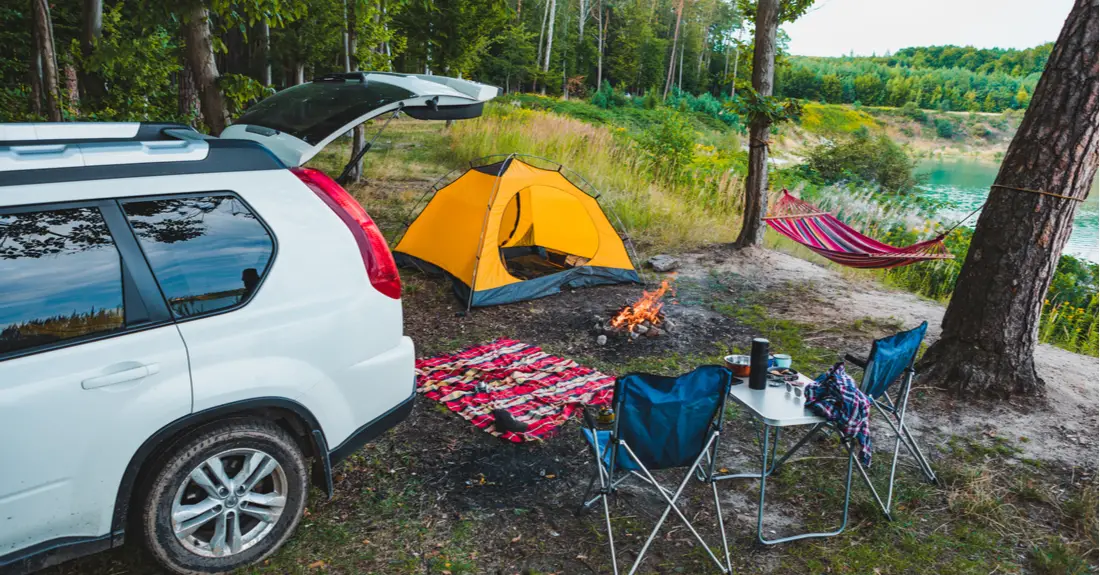 5. Invest in good camping furniture
Comfortable camp furniture is a worthwhile investment. There are a plethora of styles and price ranges. Be sure to read our list of the best camping chairs for tips regarding what to consider when you're shopping, as well as recommendations for each category of camp chair.
6. Keep it clean
Sure, camping can be a little dirty, but that doesn't mean you can't stay up on your hygiene. Face and hand wipes are an easy way to wash up throughout the day if water is scarce. Pack ample small and large trash bags to have at hand for the waste. Head to your local outdoor store to purchase biodegradable and environmentally safe toiletry options.
7. Bring good energy
Charging electronics can be tricky while camping. Investing in solar or portable power is a sure-fire way to know you will have juice for your phone, tablet or camera. Small solar panels can charge a phone by simply absorbing the sun's rays on the dash of your car, while remote batteries provide hours of charge.
With a little research and a thorough packing list, your first car camping trip is sure to be memorable.