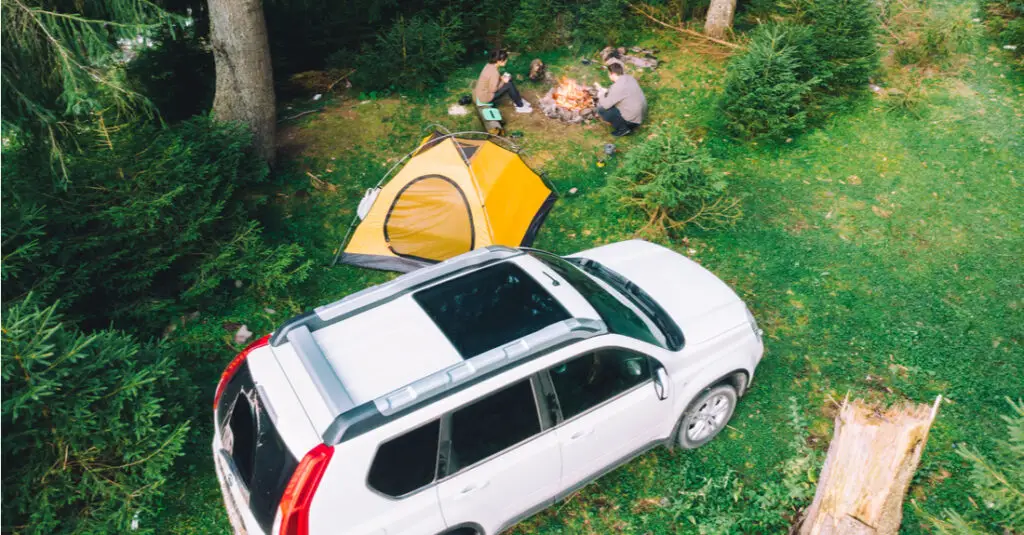 (Credit: Vera Petrunina/Shutterstock)
As fresh grass emerges and trees sprout leaves before our eyes, now is the time to dust off your camping gear, jot down a list of what you're missing, and get ready to book your first car camping trip of the year. Our essential car camping packing list will help ensure you're prepared for a fun-filled adventure.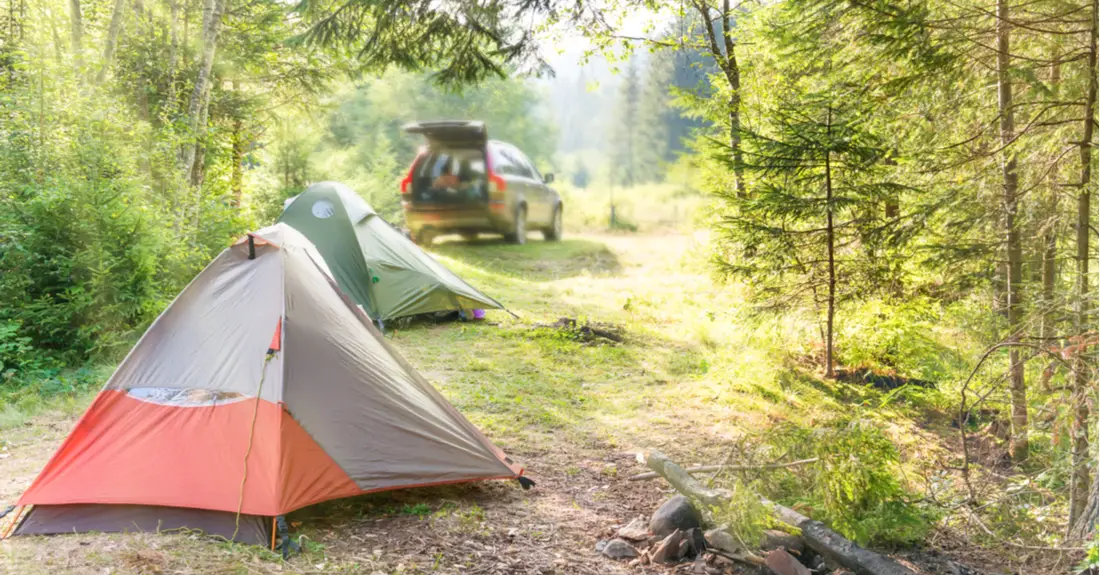 Shelter
If you're planning to sleep in a tent, spend your time preparing for the trip by ensuring your tent is in working order with no holes, broken zippers, or missing poles or stakes. If it's time for a replacement, take time to research the best tent for you and your needs. A new tent doesn't have to break the bank. A number of popular tent companies have outlet and closeout options where you can end up with a brand-new tent at a fraction of the retail cost.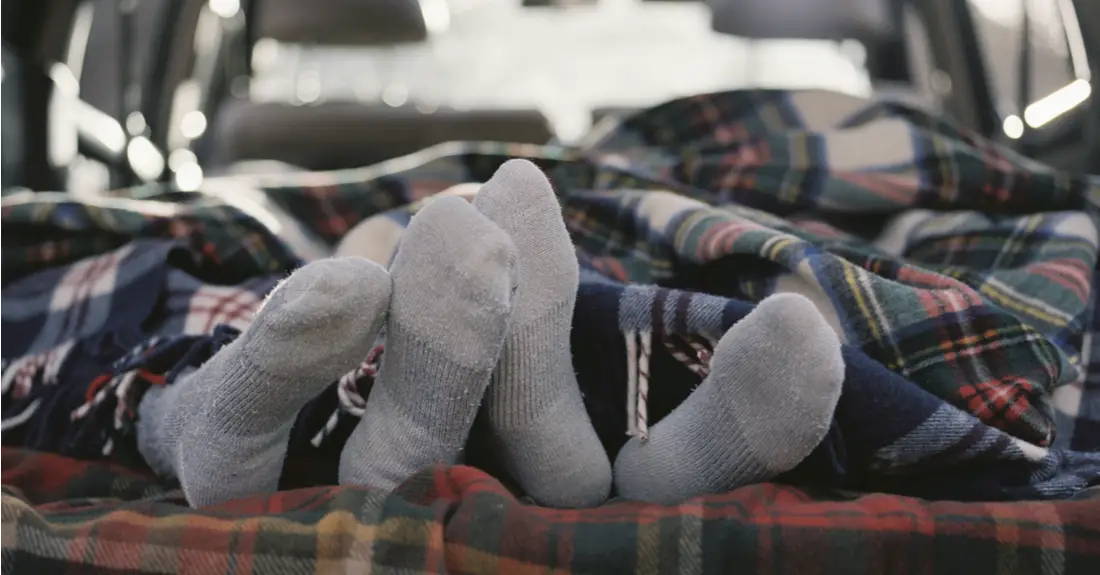 Air Bed/Pad
The nights of shivering restlessly with a rock jabbing you in the back are long over. Air bed and air-pad technology has increased remarkably since the first models hit the outdoor market. Many larger tents have space for an air mattress or bed, while a car will accommodate many versions of air pads. Take measurements to ensure your shelter/pad combination will suffice. (And we recommend bringing your pillow from home. You'll be thankful you did.)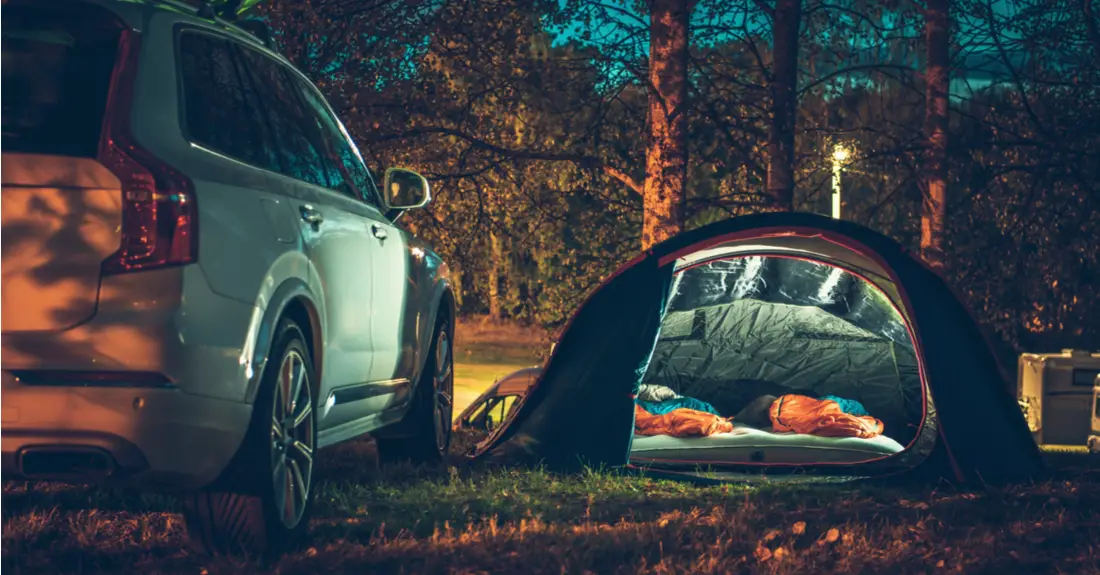 Sleeping Bag
There's a sleeping bag that caters to every temperature and type of sleeper. When searching for the perfect sleeping bag, you'll want to consider the material (synthetic vs. down) and the size of the bag. Too much dead space in a bag can leave cold spots, while too little space can hinder insulation. Err on the side of caution and always bring a sleeping bag that can withstand temperatures that drop below the projected nighttime lows.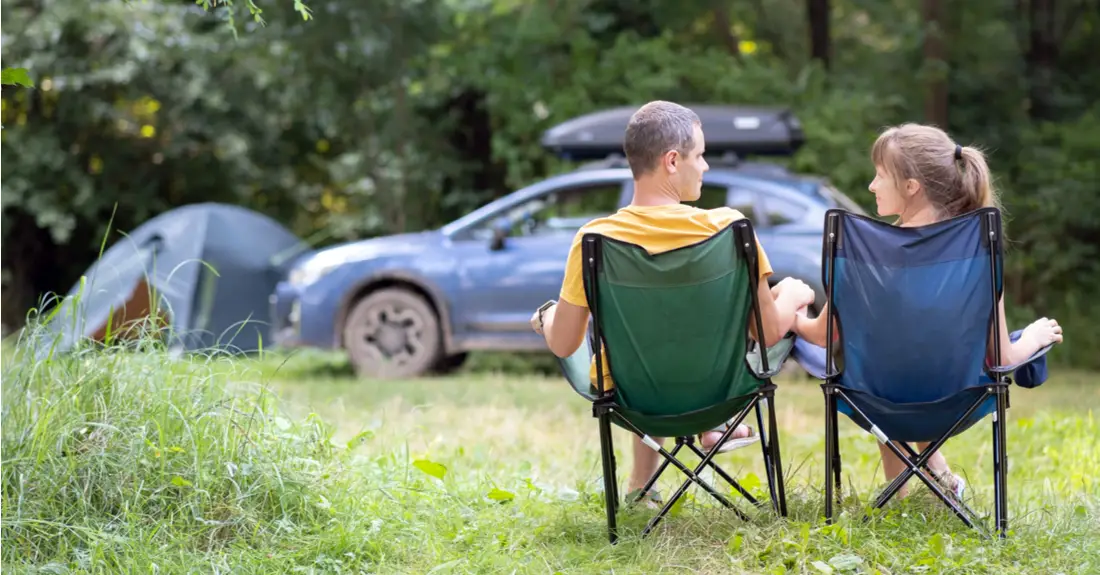 Camping Chairs
Let's face it: Picnic tables are not comfortable. After a long day of outdoor adventure, there's nothing like kicking back in a comfortable chair in front of the campfire with a cold beverage. We did the research for you, so check out our picks of the best camping chairs. You may also want to bring a camp table along for extra space to cook and clean outside of your car.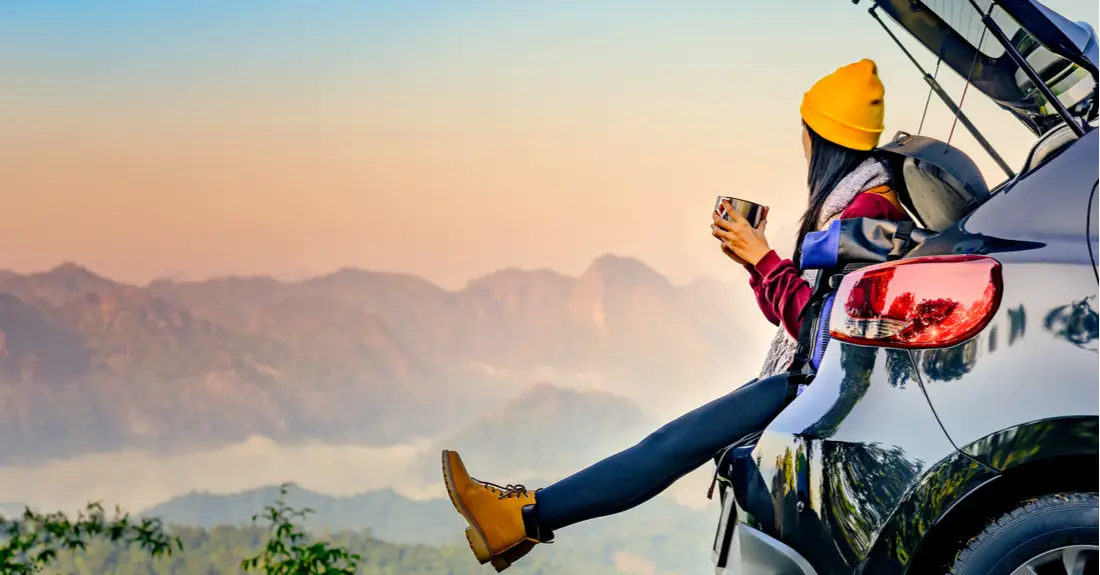 Warm Clothes and Wool Socks
With ample room in your car, be sure to pack thermal layers that help you stay warm, dry and comfortable. Bring a pair of wool socks designated for your sleeping bag. Put them on before bedtime so they're nice and warm by the time you're snuggling in. For those of you with ice-box feet, boil water, pour it into a Nalgene bottle and slip it into the foot of your sleeping bag for an extra cozy night outdoors.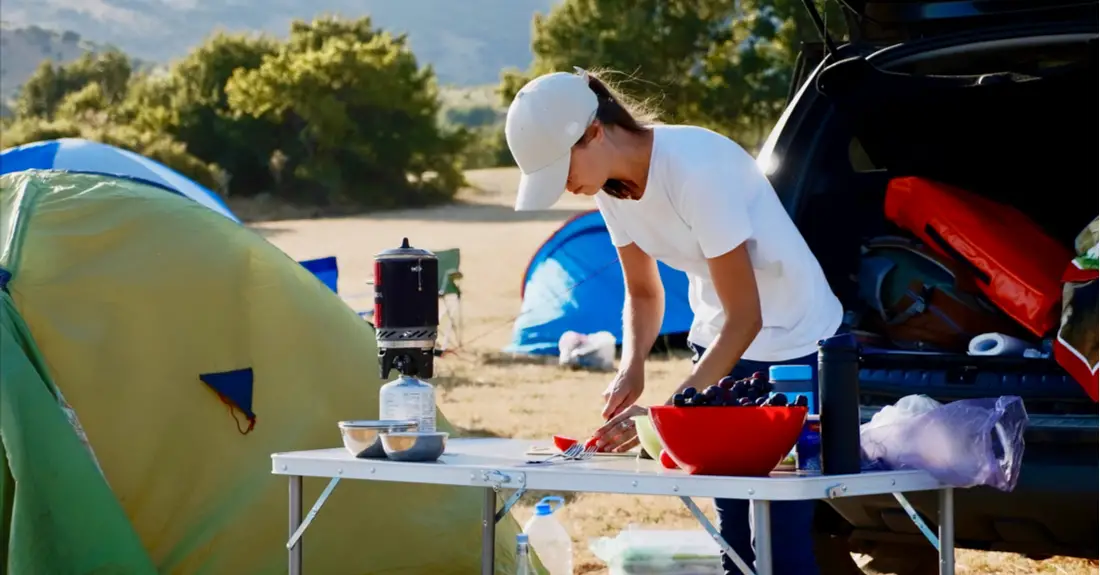 Stove and Camp Kitchen
Being able to cook gourmet meals while roughing it at a campsite is not only possible, it's one of the most enjoyable aspects of car camping. From grills to backpack water boilers, the camp stove market is reaping the benefits of modern technology. Don't forget to bring enough fuel to last the entire trip, and be sure to store lighters and matches in a waterproof container to avoid being stranded without a fire-starting method. You should also consider packing small tubs for a dish sink. Add hot water and camp soap to wash in the first bin and hot water to rinse in the second.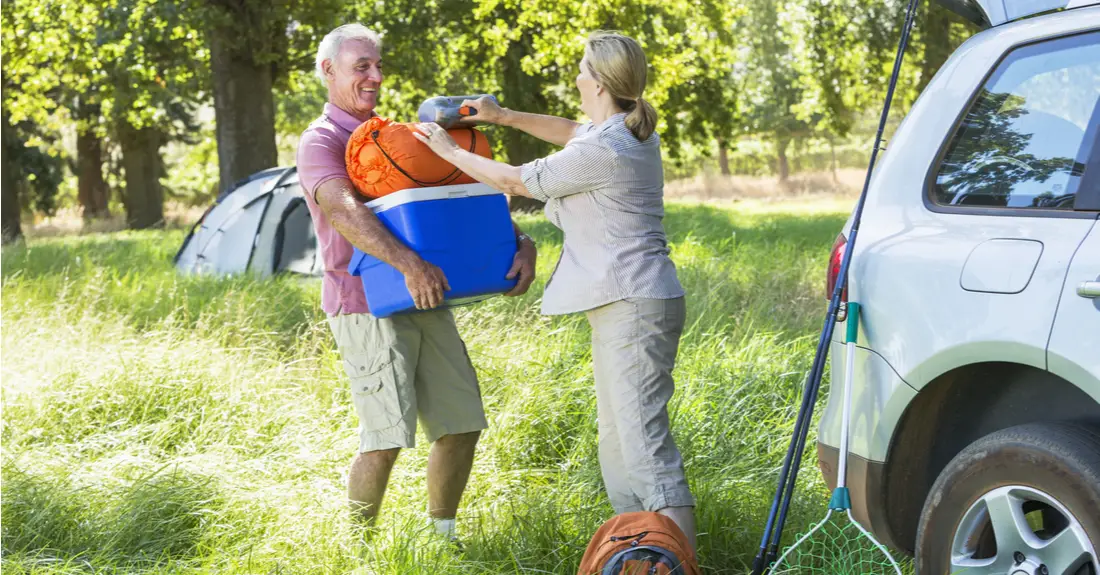 Cooler
Cooking meals outdoors will quickly become one of your favorite parts about car camping. Invest in a proper cooler (or bring two) for the number of perishables and beverages you plan on bringing. Depending on where you're camping, educate yourself on the rules regarding how to store food. Whether it be in a cooler in your car or in a bear box, proper storage is necessary to ensure you're not unintentionally inviting unwanted overnight guests.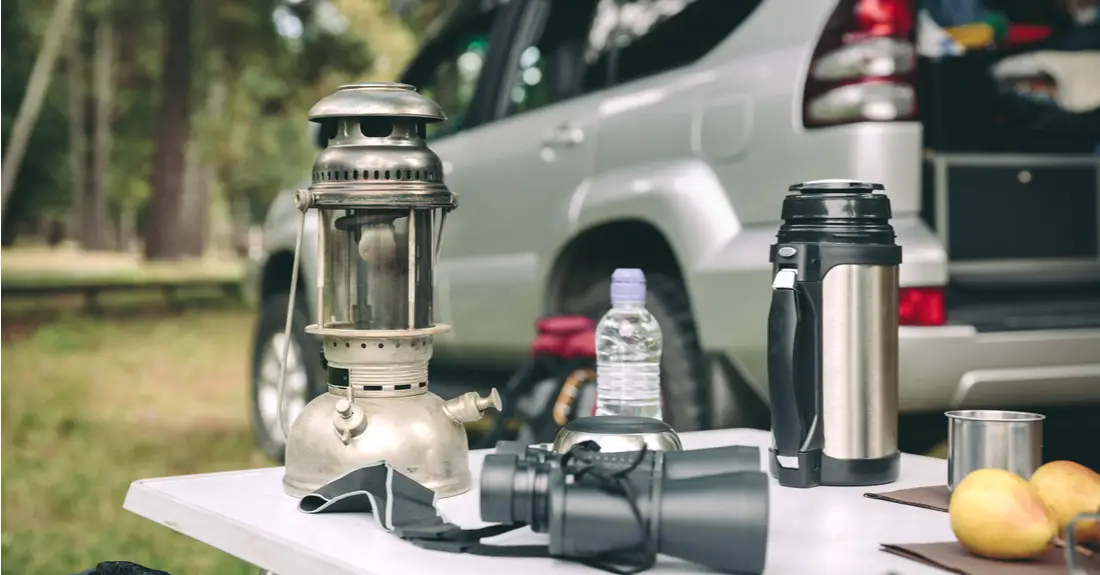 Lights
From headlamps to rope lights and lanterns, there are numerous ways to light your car or campsite without blinding your neighbors. Headlamps make midnight bathroom trips doable, while lanterns and rope lights provide the perfect reading, gaming or cooking ambiance. Many lights can be solar charged, and there are a plethora of options for intensity, color and attachment configurations.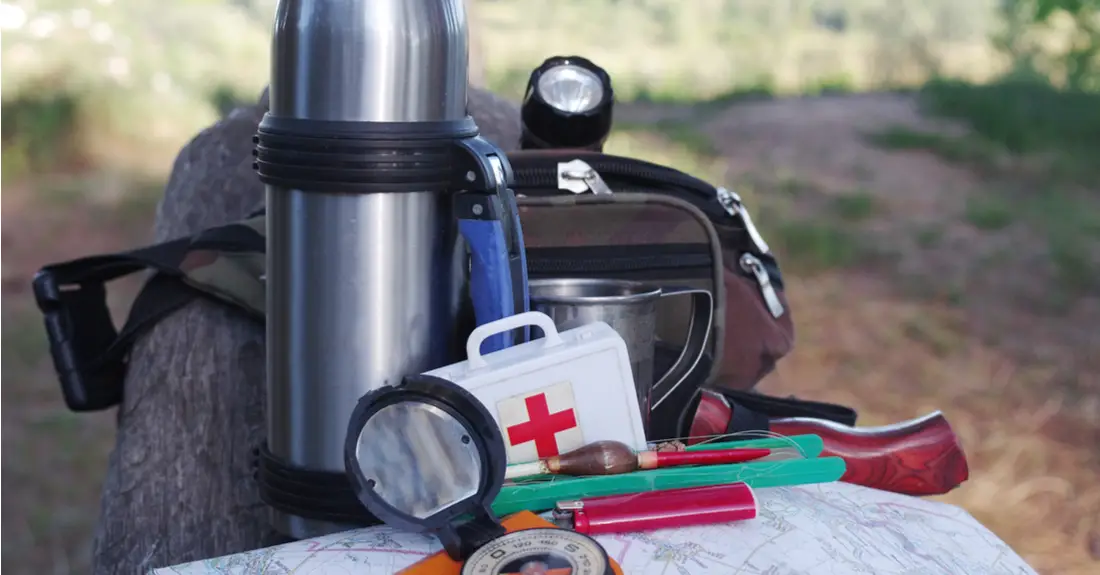 First Aid Kit
A First Aid kit is a must for car travel and outdoor adventure. Plan ahead, purchase your necessities ahead of time and keep a piece of paper in a plastic bag to make a list of what you run out of to keep your camp bin resupplied. Soon you'll be headed out on your next great adventure from a spur-of-the-moment bucket-list invitation.