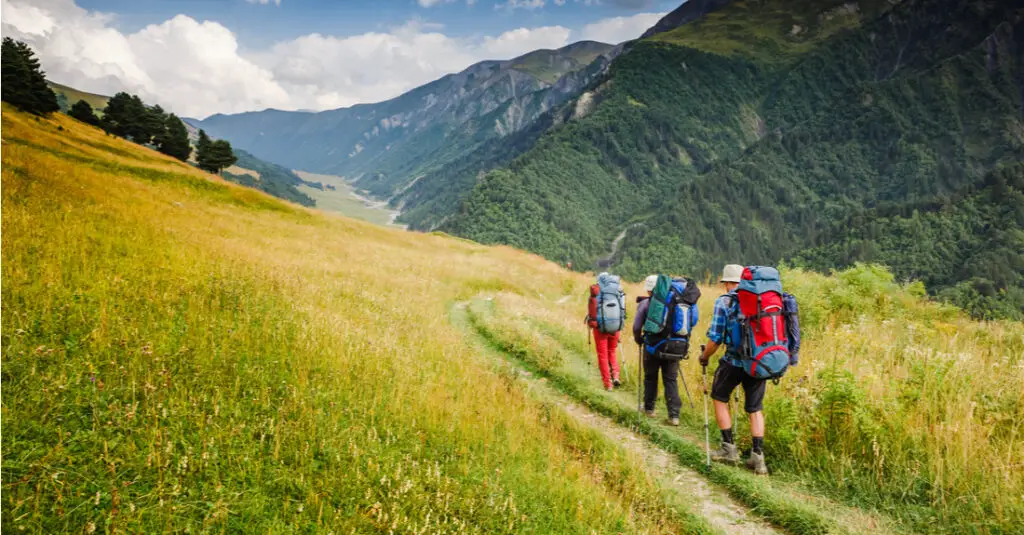 (Credit: Olga Danylenko/Shutterstock)
Editor's Note: We recommend products based on an objective ranking methodology that takes into account factors that matter most to consumers, such as durability, price and customer review rating. That said, MTNScoop.com may collect a percentage of sales from the links on this page. Please note that prices were accurate at the time of publication.
Hiking can be a great outdoor activity for people of all ages and fitness levels. Whether you're planning a short day hike in a local city park or a multi-day trip, it's important when deciding what to wear hiking that you be prepared for weather changes, volatile conditions and unexpected emergencies. You may think that hiking involves lugging around a lot of equipment and outerwear, but with the right gear, you can work smarter, not harder, and enjoy all that hiking has to offer.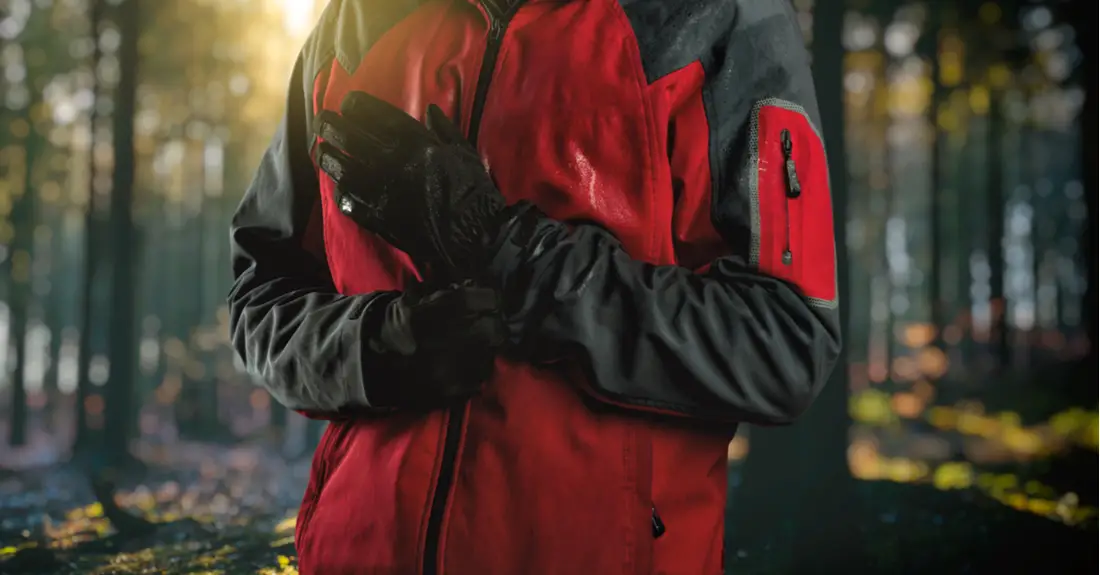 What to Wear Hiking: Jackets
Even if the weather doesn't change, it's likely that you'll get hotter and colder as your energy exertion level changes. For a serious winter hike, you might consider wearing a ski coat, while you might not wear a coat at all during a hot, sunny summer day. A quality waterproof, breathable jacket is a good solution for the weather conditions between those two extremes.
You should look for a coat that has several key features: a waterproof outside layer, a moisture-wicking inner layer, an adjustable hood (perfect for unexpected rainstorms) and waterproof pockets. You might also wish to look for a jacket that has vents that allow you to "air out" easily. Depending on how hot or cold you anticipate getting, you may wish to look for a jacket that has a natural or synthetic fleece layer, as well. Two solid jacket options are the Columbia OutDry® Glacial Hybrid (men's) and the Patagonia Torrentshell 3L Jacket (women's).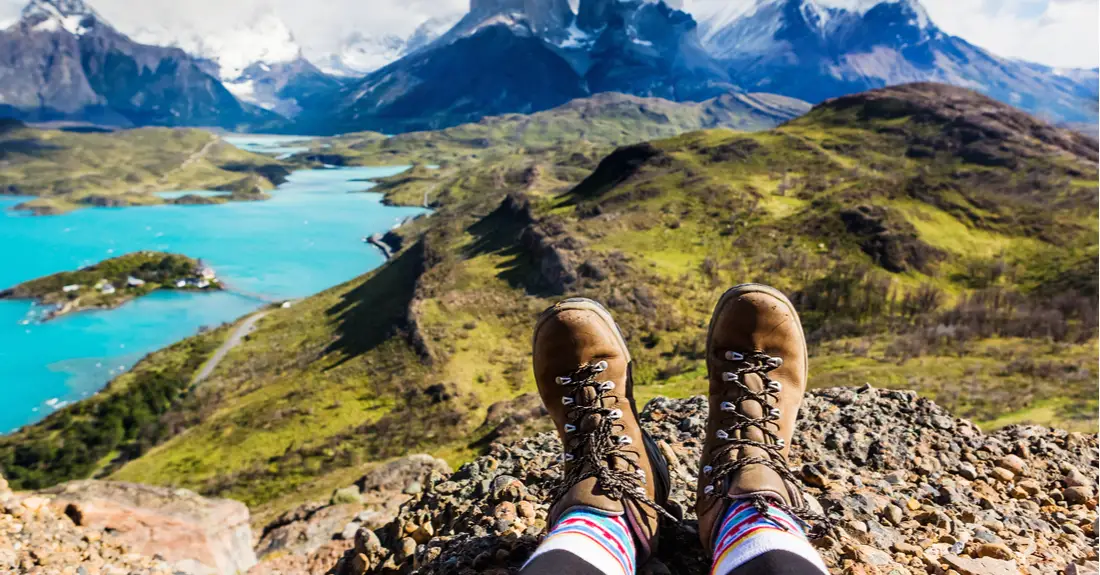 What to Wear Hiking: Boots
Hiking is incredibly different from running or walking on paved roads in that you're far more likely to encounter slippery ground, uneven terrain, loose rocks and other potentially hazardous obstacles. Any hiker will tell you that solid footwear is mission critical. While your choice of boot will really depend upon the terrain  that you're expecting, ultimately you will want to look for a booth that provides ankle support and good traction.  You'll also probably want a shoe that is waterproof, yet still breathable. Another word of caution is to make sure that you "test out" your hiking boots before embarking on a long journey as you want to make sure that they don't cause blisters or chafing.
Merrell's Zion Mid Waterproof X Unlikely Hikers hiking boot lines are known for their flexible, sneaker-like fit while offering the traction grip and stability of a boot. This means you don't need to worry about breaking them in.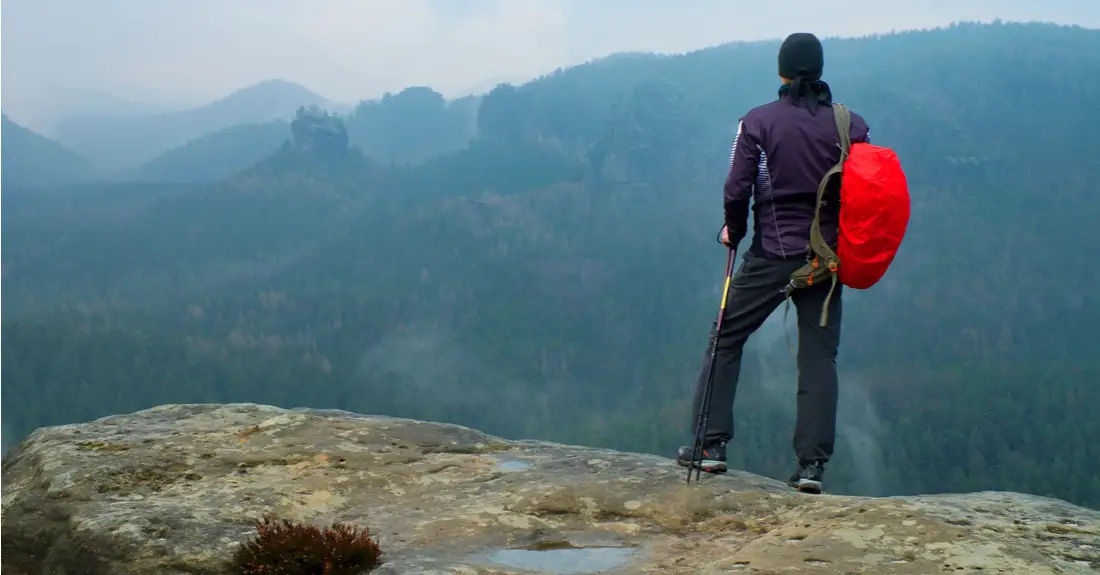 What to Wear Hiking: Day Packs
You're likely going to bring some stuff on your hike, be it snacks or navigation tools. How much and what type of stuff largely depends on the terrain and distance of the hike, and your skill level.
One thing that all hikers have in common is the need for water. Water bottles are okay for short hikes, but a hands-free water pack is a far better solution for long day hikes-, and many double as a small backpack. For example, the Camelbak H.A.W.G. Pro 20 100oz holds up to 100 ounces of water as well as has several pockets for storing small items, like keys. The mesh harness design keeps it lightweight and breathable, making this item far more convenient than carrying a water bottle or two in your backpack.
If you are planning on mixing your hike up with water sports such as kayaking or canoeing, then you'll want a waterproof dry pack. The Sea to Summit Hydraulic Dry Pack keeps the pack's contents dry while also providing resistance to UV light. Packs like these should also have multiple attachment points to secure the bag to a boat.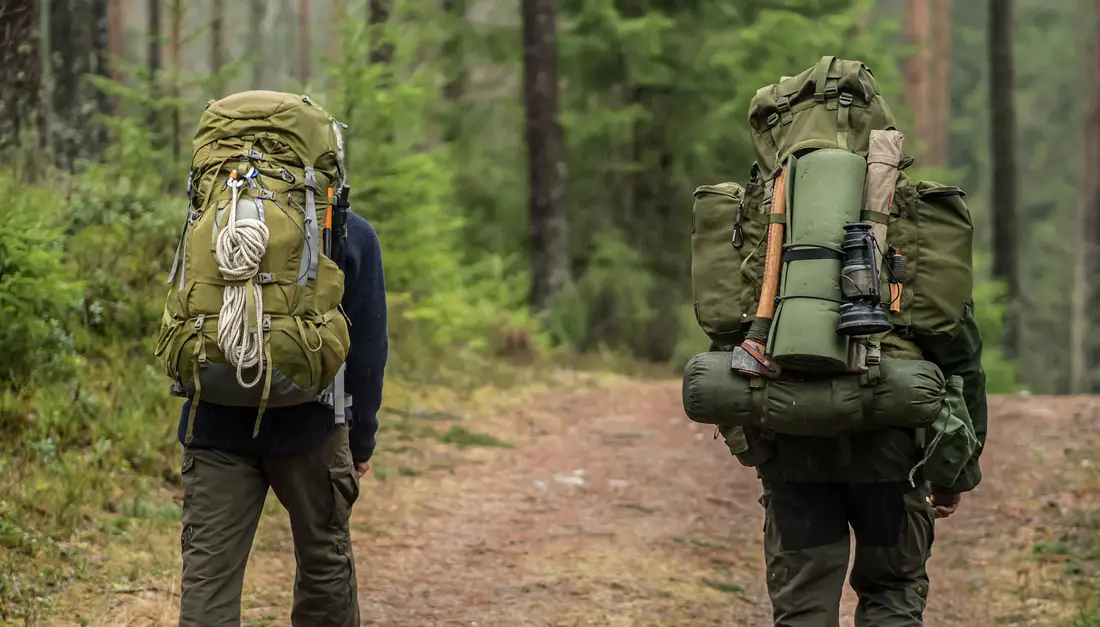 What to Wear Hiking: Multi-Day Packs
If you're embarking on a multi-day hike, you're going to need a bigger bag. If you're planning on camping, then you'll want to invest in a camping-specific backpack. Camping-specific backpacks usually have an internal-frame that helps distribute the pack's weight evenly and keep you stable on uneven terrain. If you're planning on carrying extra gear (like an inflatable kayak), an external-frame pack may be a better choice.
A camping-specific backpack should be size appropriate for your torso length and fit snugly on your hips. REI has a great resource that goes into far more detail and can help you identify a large pack that is best for you.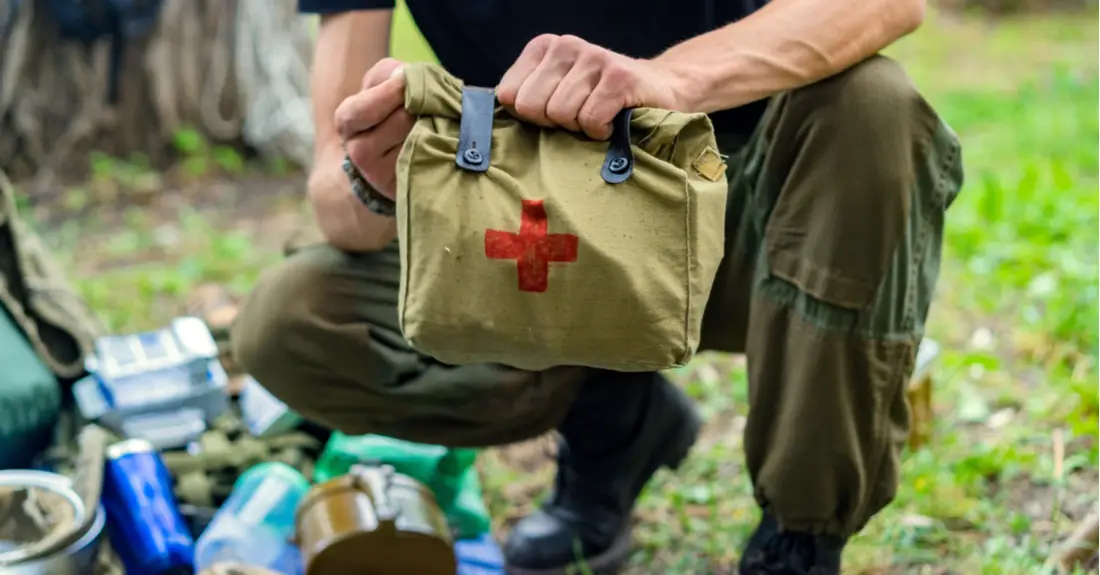 What to Wear Hiking: Personal Emergency Kit
While style is important, safety should always come first on your hike. The items in your personal first aid kit should vary based on the intensity, location and duration of your hike. However, a scrape or cut can happen on even the easiest of trails.
For day hikes, the Judy Starter Kit is one of the most efficient and wearable emergency kits on the market. The kit, which comes in a fanny pack, includes two KN95 dust masks, two ponchos, two emergency blankets, one whistle, two glow sticks, two water packets, two meal replacement bars and a first aid kit with bandages and antibiotic ointment. For longer, more intense hikes, the Mayo Clinic provides a list of recommended items to carry.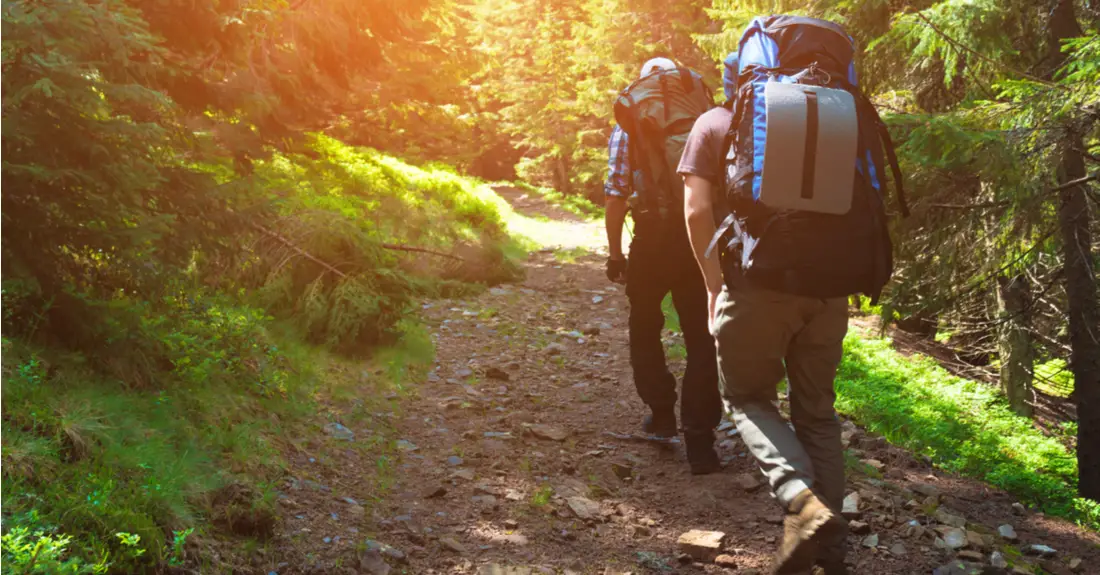 Don't Forget:
Personal Technology Emergency Kit
Your cell phone is an incredibly important tool for many reasons. First, you should use it to check out weather and terrain conditions so that you can be adequately prepared. Most importantly, you should use it before your hike to inform someone where you're going and what time you expect to be back.
Additionally, some emergencies on the trail can't be fixed with a Bandaid, and require calling emergency services. A technology emergency kit should include a cell phone charger cord and a portable power source. These should be stored safely in a waterproof jacket pocket or container. You should also consider investing in a waterproof phone case.
Sunscreen
Sunscreen is vital in protecting you from harmful UV rays, even on overcast days. You should look for a sunscreen that is waterproof, at least 50 SPF, and offers UVA/UVB protection. What you don't want, however, is a sunscreen that is greasy and makes you feel sweatier than you likely are. Supergoop! Everyday Play SPF 50 Lotion, is a great choice for sensitive skin and is designed specifically for athletes (including hikers).