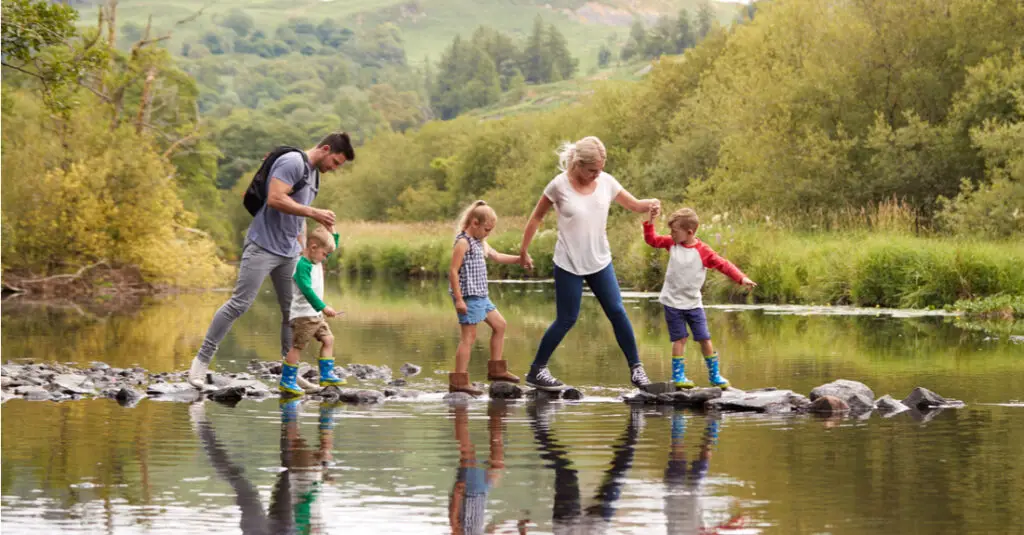 (Credit: Monkey Business Images/Shutterstock)
The best cure for quarantine cabin fever is fresh air, and with the weather growing warmer by the day, the call of the wild is getting harder to resist. Luckily, there are plenty of fun things to do outside that you can try even while social distancing.
Below is a list of fun and creative outdoor activities to help you feel a little less cooped up.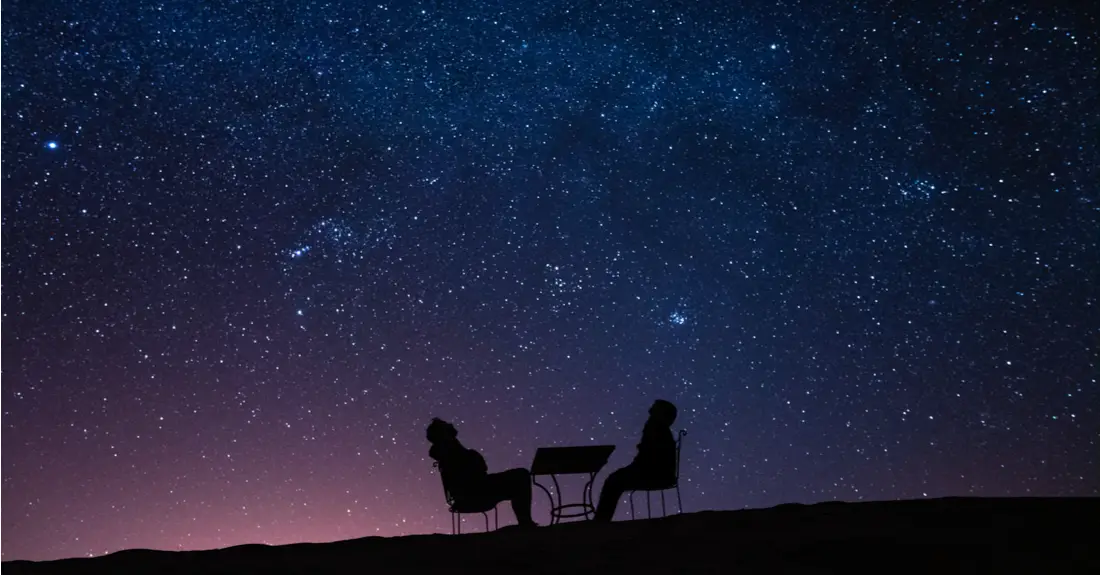 Fun Outdoor Activities for Individuals and Couples
It can be easy to let adulthood cramp your imagination when it comes to thinking of fun ways to enjoy the outdoors by yourself or with your significant other. And let's face it: you can only go for so many walks around the block. Here is a list of creative outdoor activities for adults.
Take a hike
Nothing cures that climbing-the-walls feeling quite like a few hours on the trails. Not only is hiking a great way to clear your mind, it can also help increase bone density, and lower blood pressure and cholesterol levels. And thankfully, you don't need to live next to Yellowstone or the Grand Canyon to find a path worth taking. Services like AllTrails can help you find hiking trails near you, and you can filter by length and difficulty. Prepare for your day on the trails with our list of hiking essentials.
Plant a garden
Planting and tending to a garden isn't just a fulfilling way to enjoy some fresh air. Research shows that gardening can help minimize stress, which can ultimately improve your sleep quality. What's more, caring for plants has been shown to reduce feelings of loneliness.
Before you say you don't have the space for a garden, consider creative alternatives. Many towns and cities have community gardens where you can lease a plot. Or consider window boxes, which work perfectly for apartment living.
Take your workout outside
Gyms around the country may be closed, but that shouldn't keep you from getting your sweat on. There are plenty of ways to raise your heart rate outside.
One of the most popular ways to exercise outside is to go for a walk or  a run. But we get it: pounding the pavement isn't for everyone. If you're looking for a low-impact workout, try bike-riding or rollerblading. You can also grab your yoga mat and take your Downward Dog (or your pilates, or even your sit-ups) outside.
Have date night under the stars
All you need for a true evening out is your special someone, and maybe a blanket or two, as nothing says romance quite like stargazing. Thanks to the many free stargazing apps available to download, you can enjoy quality time together while learning to identify the constellations dotting the night's sky.
What's more, because you can see different constellations throughout the year, this is an activity that will never feel repetitive.
Go fish
If you need some peace and quiet, it's time to try your hand at fishing. Grab some snacks, head to the lake, river or ocean, and enjoy a few hours immersed in the sounds of nature. Fishing is also a great way to learn new skills like knot-making.
Before you invest in your own equipment, you should check to see if any outdoors outfitters or marinas offer equipment rentals.
More Ideas
Watch a sunset or sunrise
Go for a walk
Practice outdoor photography
See our full list of ideas below.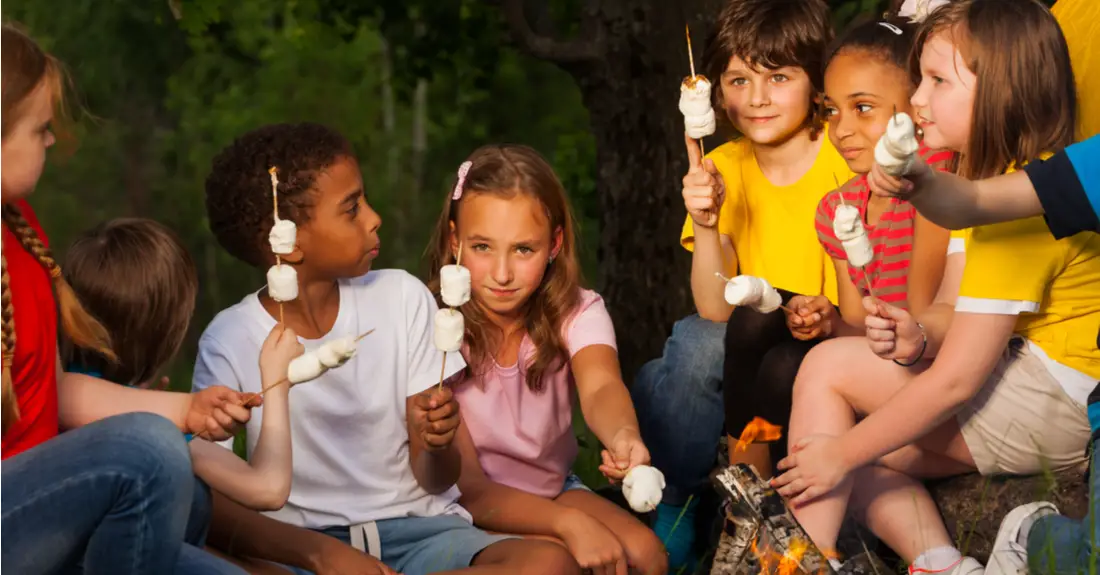 Fun Outdoor Activities for Kids and Families
With a little imagination, nature can provide endless fun things to do for families. If you're wanting for ideas, here is a list of outdoor activities the kids are sure to love.
Conduct science experiments
Now's the perfect time to shut off the electronics and spark a love of science in your kids. From building homemade rockets to bug hunts to the good old Diet Coke and Mentos explosion, there are plenty of fun experiments that are best done outside, most of them requiring little to know special equipment. Check out ScienceBuddies.org for inspiration.
The best part? You won't make a mess of your house.
Bring dinner outdoors
You don't need to go camping to practice your outdoor culinary skills. Instead, all you need is an outdoor fire pit or grill, some camping chairs and curious taste buds.
Cookouts can go far beyond burgers and hot dogs. Expand your menu and get your kids involved in helping you prepare tin foil dinners with their favorite meals. They'll love seeing how delicious a little ingenuity can taste.
And for dessert, no kid can say no to s'mores!
Do a family scavenger hunt
If you're looking for an educational outdoor activity that will keep the kids engaged for hours, a scavenger hunt may be just the thing. Design your clues to challenge your kids' knowledge of nature and the environment, and let them get searching.
To up the ante, try breaking the family into teams, winners take all.
Tie-dye your old clothes
Stuck with a bunch of old T-shirts or mismatched socks? Time for a tie-dye day. Grab some water, a couple buckets, and non-toxic dye and let the kiddos build a whole new wardrobe.
It may not seem like it at first, but tie-dying can be an educational activity. While they're splashing about, your kids will be learning about the color wheel. You can also use this opportunity to practice language skills: try labeling the buckets with the color names in different languages.
Start a water balloon fight
Sometimes, you need to forget about teachable moments and have a good, old-fashioned water balloon fight. As the weather gets warmer, don your swimsuit and surprise your kids with a watery ambush. It will be an outdoor activity the kids will never forget. And if creating family memories isn't enough, you're sure to help them burn off all their energy.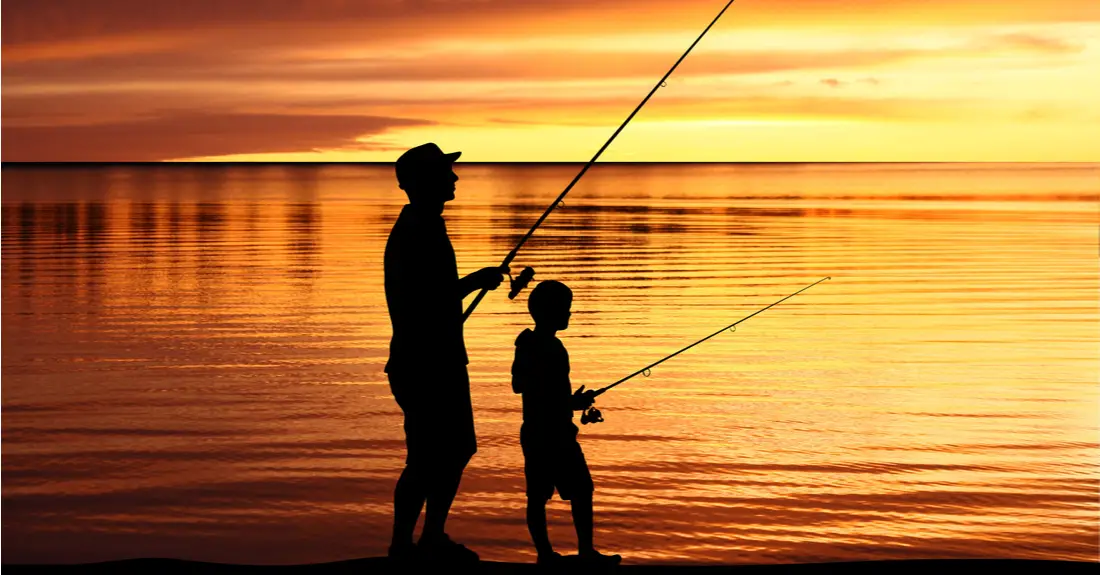 Our list of 60 Fun Things To Do Outside:
Go for a Walk
Practice outdoor photography
Have a campfire with s'mores if you can
Roller skate
Fly a drone
Film a home movie
Make bird feeders and watch them come
Plant a butterfly garden
Catch fireflies
Search for bugs
Draw with sidewalk chalk
Build paper airplanes and have a contest
Weave using twigs, yarn, grass, flowers, leaves and other natural materials
Run through the sprinkler
Camp out in your yard
Conduct science experiments outdoors
Learn to use a compass
Make mud pies
Setup a canvas for kids to paint outside
Paint rocks
Tie-dye clothes
Make homemade playdough or silly putty
Checkout nearby playgrounds
Eat homemade popsicles
Jump rope
Play outdoor games such as kickball, hide & seek or red rover
Go for a jog
Practice yoga outdoors
Visit an amusement park
Go horseback riding
Hold a garage sale
Go miniature golfing
Play board games outside
Have a scavenger hunt
Have a water balloon fight
Fly kites
Blow bubbles
Hula hoop
Play follow the leader
Learn to do cartwheels
Throw a Frisbee
Play with marbles
Take a hike
Go fishing
Watch a sunset or sunrise
Stargaze
Visit the nearest state park
Have a picnic
Set up a hammock
Plant a vegetable or flower garden
Paint garden pots
Build a rock garden
Make a compost bin
Check out your local farmers' market
Do a landscaping project
Play tourist in your own town
Volunteer
Wash your car
Build a treehouse
Play hopscotch