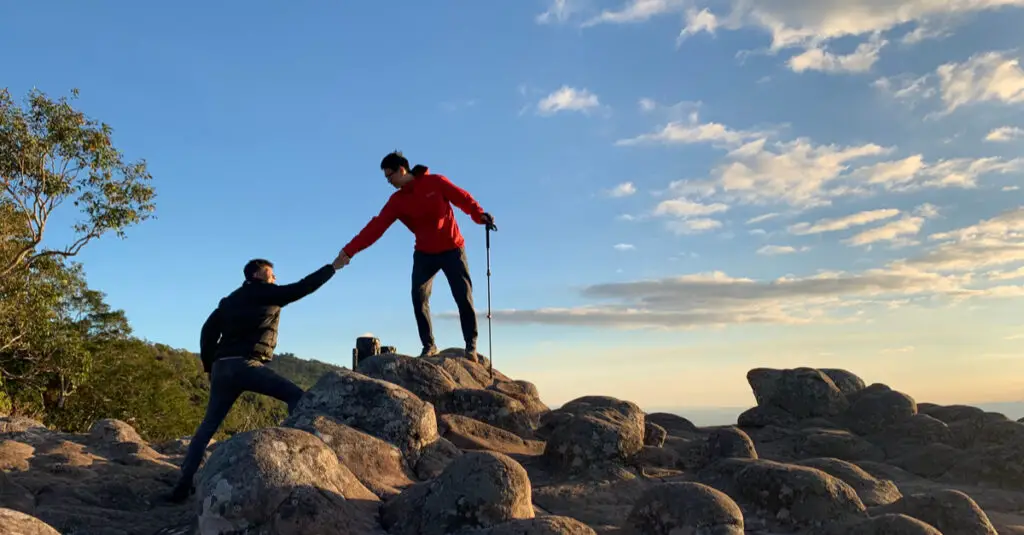 (Credit: Htomus/Shutterstock)
When people think about hiking, they often picture someone hiking through the mountains or remote wilderness with a large backpack to sustain them for several days (if not weeks). Most people, however, are likely to stick to far shorter hikes – whether it's through a state park or even a local nature trail. But that doesn't mean that you don't need any gear. We've compiled a list of some basic (and relatively affordable) hiking essentials that you should have on hand no matter the duration, distance or location of your hike.
Your Hiking Essentials Packing List
Pack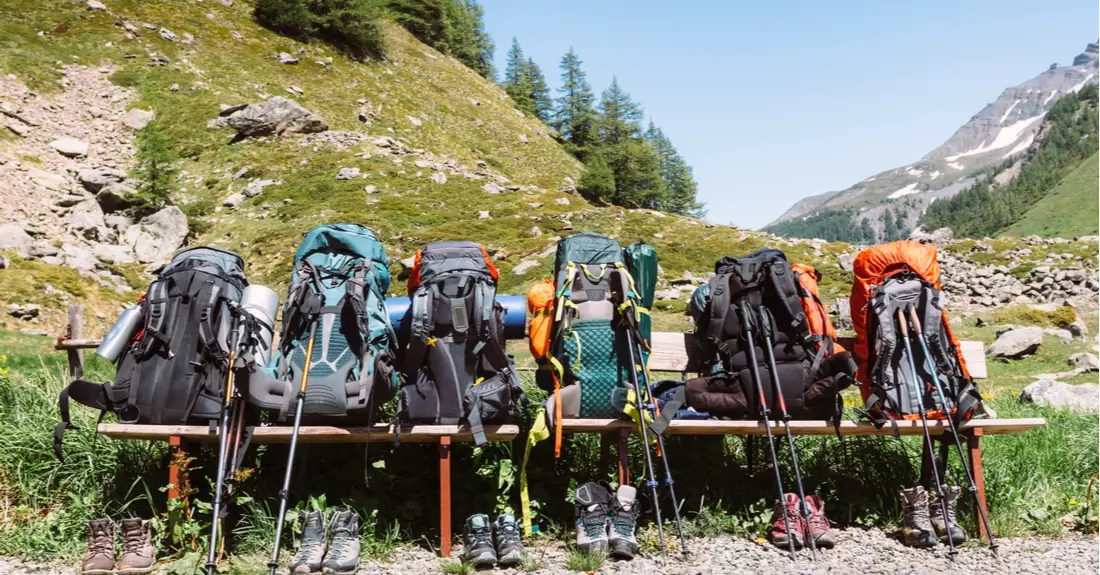 Whether you call it a backpack, a day pack, a knapsack or something else entirely, a pack is the most vital piece of hiking equipment, as this is where you'll store everything else you need to bring. Your pack doesn't need to be expensive by any means. But there are some things to keep in mind when choosing one:
Make sure that the straps do not chafe your shoulders (this might impact what you're choosing to wear on your hike).
Try to select a pack with some waist support so that all of the weight is not in your shoulders.
Avoid drawstring packs at all costs- the thin strings will dig into your shoulders and it will get very uncomfortable very quickly.
Do not choose a pack that is too heavy. Even if you have a large multi-day pack, it's best to choose a lighter pack for a single-day hike.
Walking sticks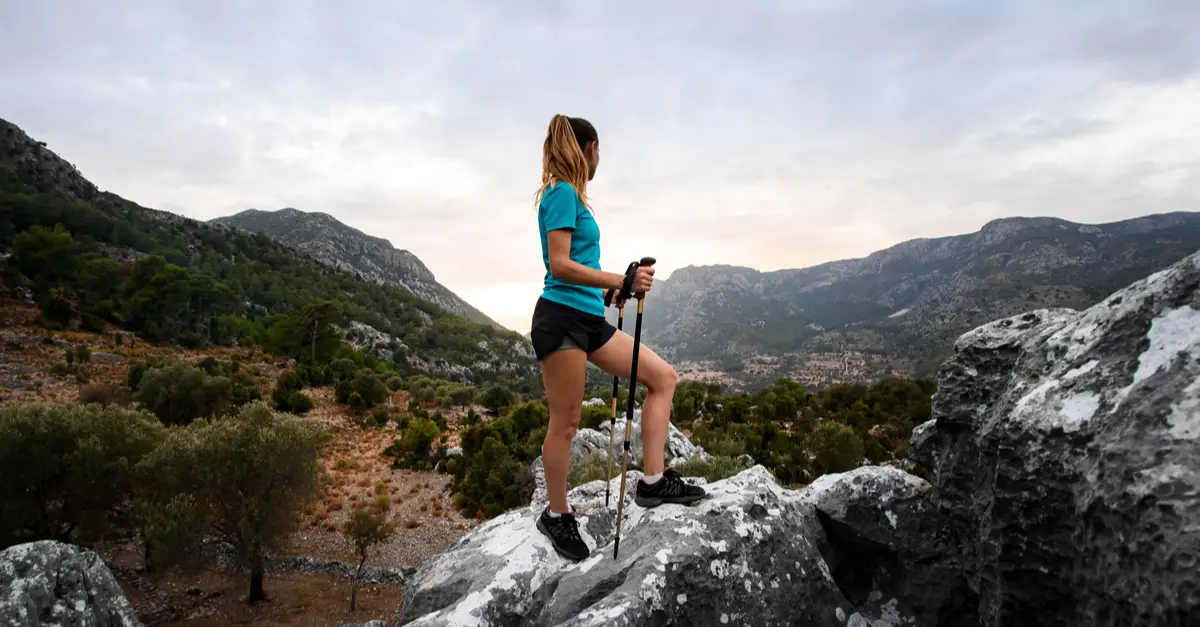 No, walking sticks are not just for senior citizens! Even the most advanced hikers use walking sticks. The reasoning behind this is simple: balance. Walking sticks increase the number of points of contact you have on the ground, thus improving balance and stability. They also come in handy on steep inclines or declines; uneven terrain; and in areas with loose gravel, leaves or rocks. Walking sticks can also be used in shallow water crossings where you might encounter slippery rocks.
Bug spray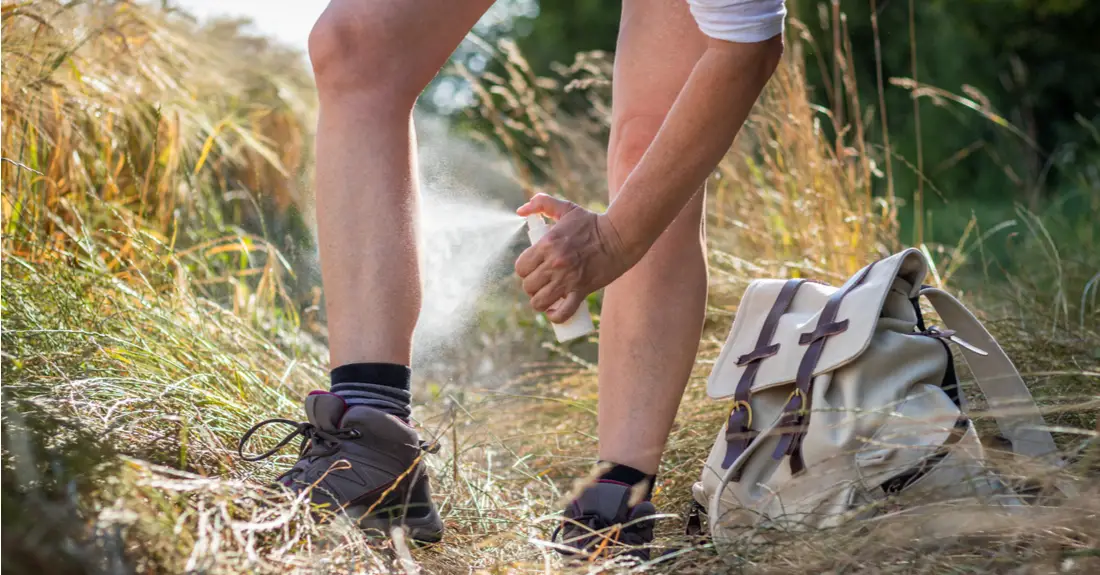 Almost nothing ruins a good hike faster than pesky critters nipping at your exposed skin. While the first line of defense against insects should be clothes that provide adequate coverage, many hikers aren't willing to sacrifice staying cool for more clothing, especially in warmer weather. You should be sure to apply your bug spray before the hike and periodically as directed by the instructions.
Sunscreen
Science has shown that you can get a sunburn even on a cloudy day. This means you should apply sunscreen before your hike and pack enough to liberally touch up throughout the duration of your hike as directed by the sunscreen's instructions. There's no magic SPF, but if you're unsure about what level of sun protection is best, it is better to play safe than sorry and go with an SPF protection level of at least 30.
Water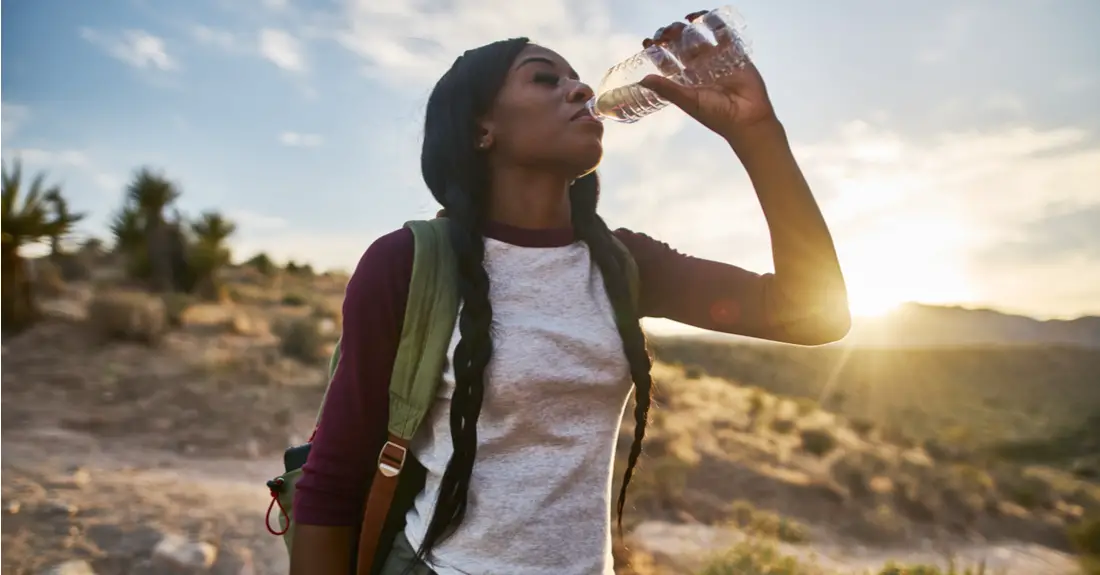 This should go without saying. Water is mission critical in any workout, and hiking (as enjoyable as it is) is a workout. Whether you choose to use a Camelbak or a hand-held water bottle, make sure that you have enough H20 for the entire duration of your hike. A good rule of thumb is to consume about a half-liter of water per hour of moderate activity in moderate temperatures. As the temperature and intensity of your hike increase, so should your water intake. In the summer months, many recreational hikers consume more than a liter of water per hour. (If you're a female and you're worried about needing to urinate on your hike, you may also wish to bring some bath tissue in your backpack.)
Portable phone charger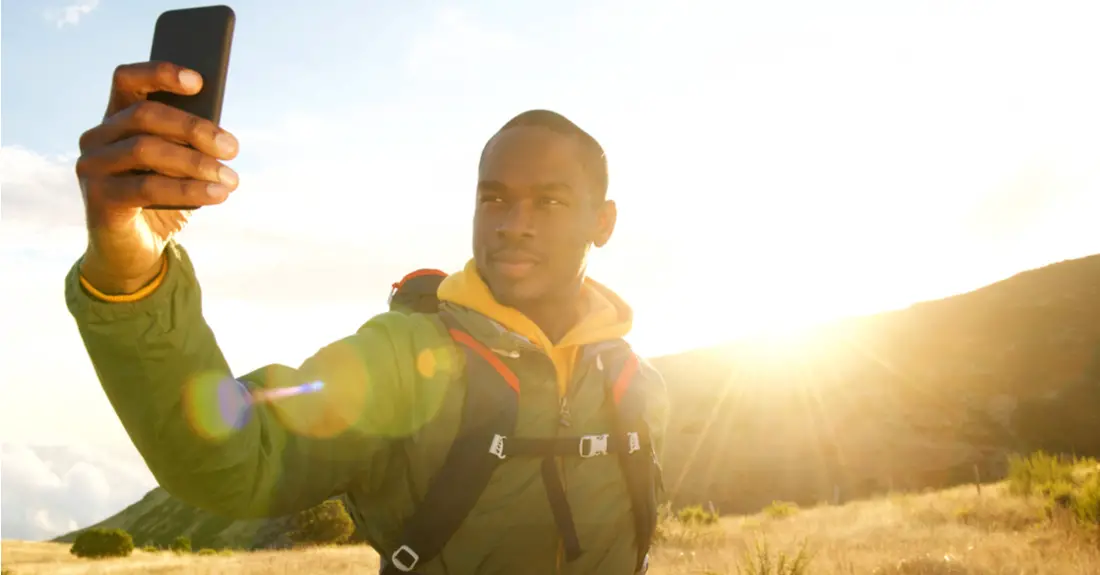 Photos are the only thing that you should be taking from nature. However, taking pictures (and sharing them on social media) with your phone  can drain your battery. A portable phone charger and charging cord will ensure that your phone stays charged not just for photos, but for emergency phone calls, as well.
First Aid kit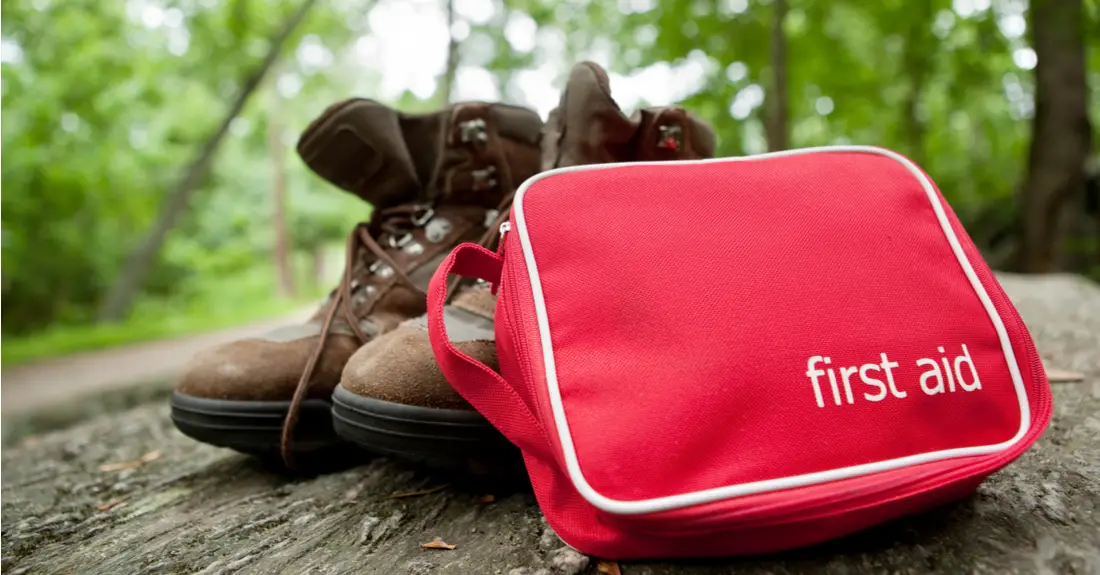 Speaking of emergencies, a personal first aid kit with basic supplies (such as bandages and antibacterial ointment) can come in handy in the event of a minor scrape or fall – which can happen on even the easiest of hikes.
As always, the most important thing is to be prepared. Always tell someone where you're going and what time you expect to be back. If you think you might lose cell phone service, print a map of the hike as backup. And remember to never hike at a level that you're not comfortable with. Everyone loves a challenge, but not at the risk of serious injury or getting lost.