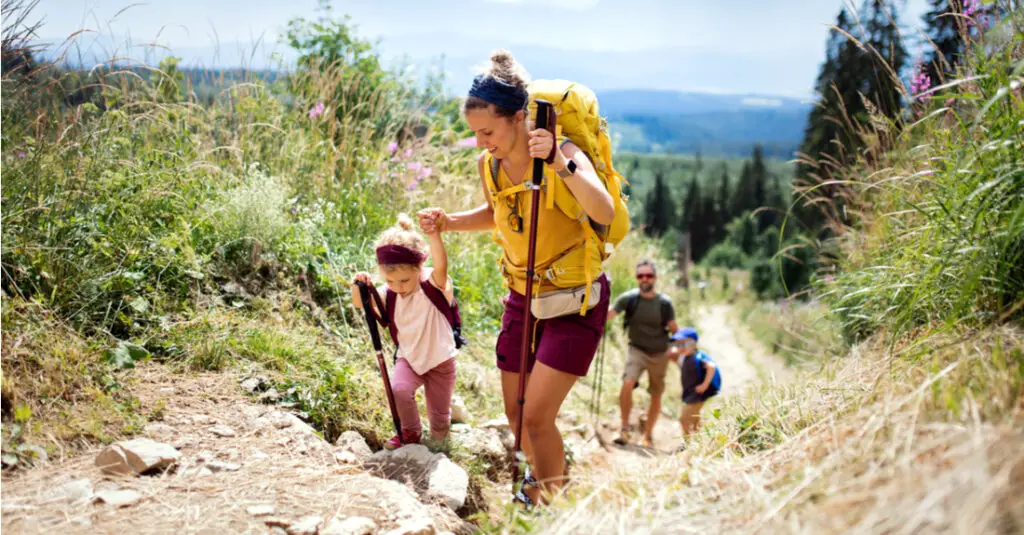 (Credit: Halfpoint/Shutterstock)
Whether it's a morning excursion or a multi-day trek, a hike can provide a variety of mental and physical benefits. No matter what age you embark on your first hike, it's wise to prepare yourself for the experience before hitting the trail. With that in mind, we put together a list of 10 hiking tips for beginners to help make your first time on the trail a success.
Download a hiking app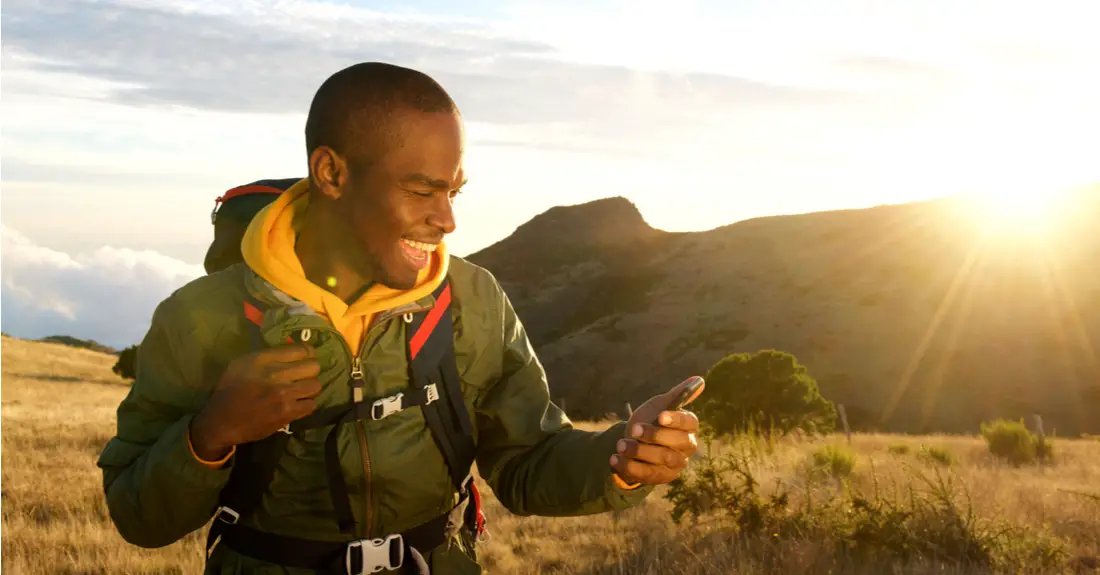 Download one of the many hiking apps available to have access to helpful information like route maps, elevation stats, estimated completion time, and insider tips and recommendations. There's no need to worry about losing cell service as many of these apps continue to work offline.
Choose the right trail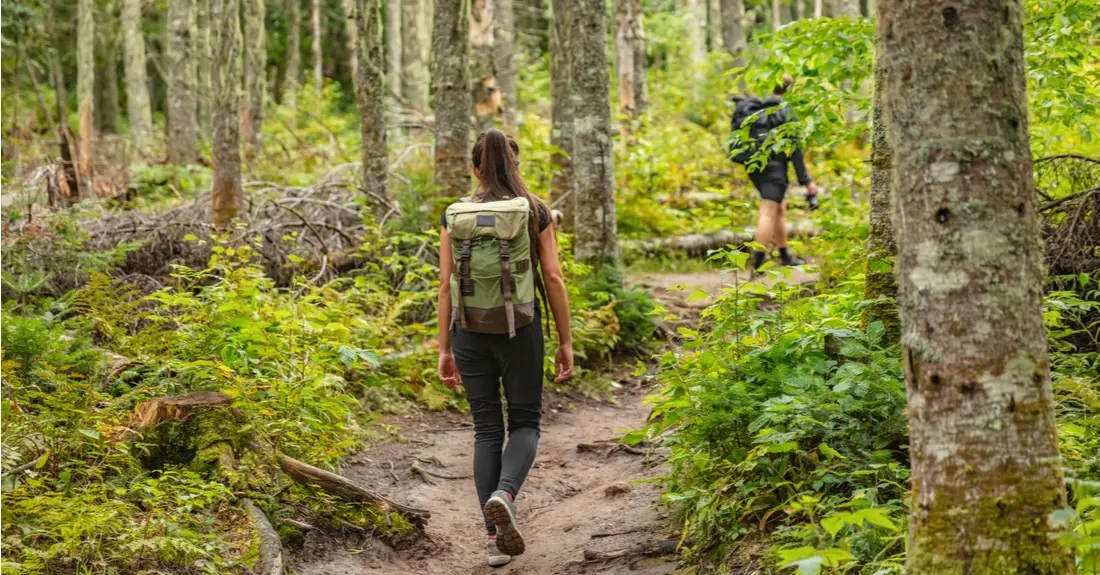 Be sure to thoroughly research trails and choose one appropriate for your fitness level. Familiarize yourself with details like the difficulty of the terrain and the amount of inclines. A heavily trafficked trail is the best choice for beginner hikers. Choosing a popular route provides the opportunity to ask questions of fellow hikers and seek help if needed.
Don't wander off trail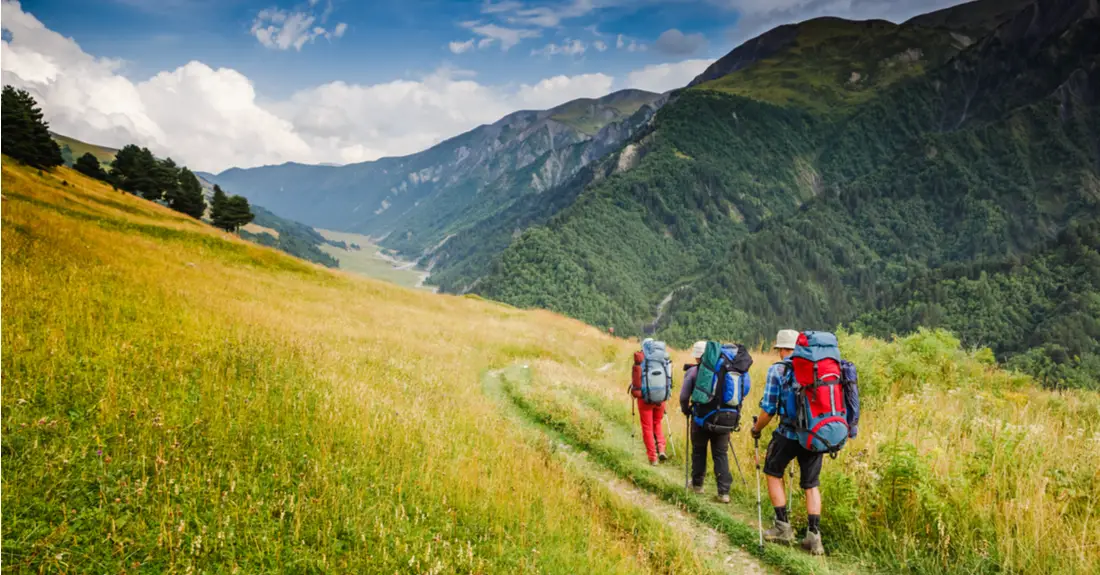 Be sure to remain on the designated hiking route and not deviate from the path. Not only will this prevent you from getting lost, but staying on designated trails helps preserve the ecosystem.
Get an early start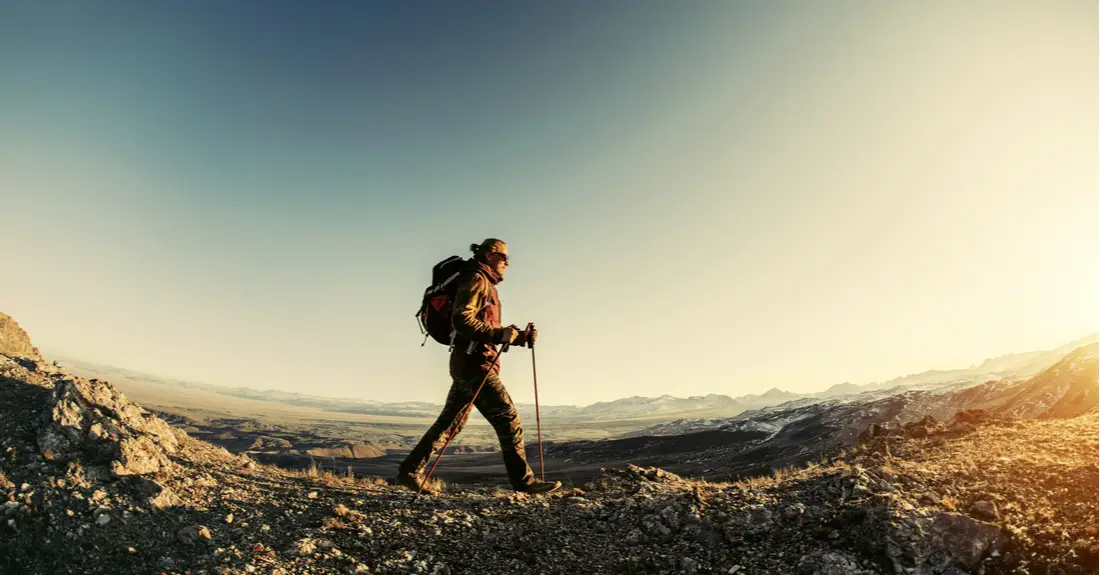 It's best for beginner hikers to head out early to the trail head. Even for those planning a short hike, getting an early start allows you more daylight hours in case of any unexpected events. For instance, perhaps the trail is more challenging than anticipated, so additional breaks are needed.
Inform a friend of your hiking plans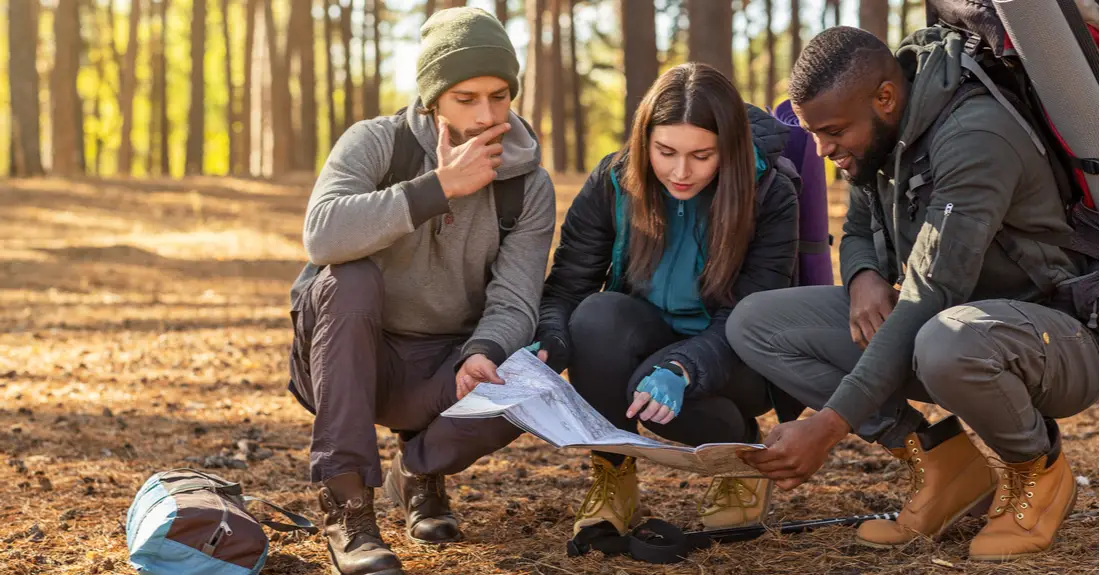 Even if hiking with a group, make sure to inform a friend or family member about your hiking location, departure time and estimated completion time. That way, in the event of an emergency, someone knows your whereabouts.
Dress in layers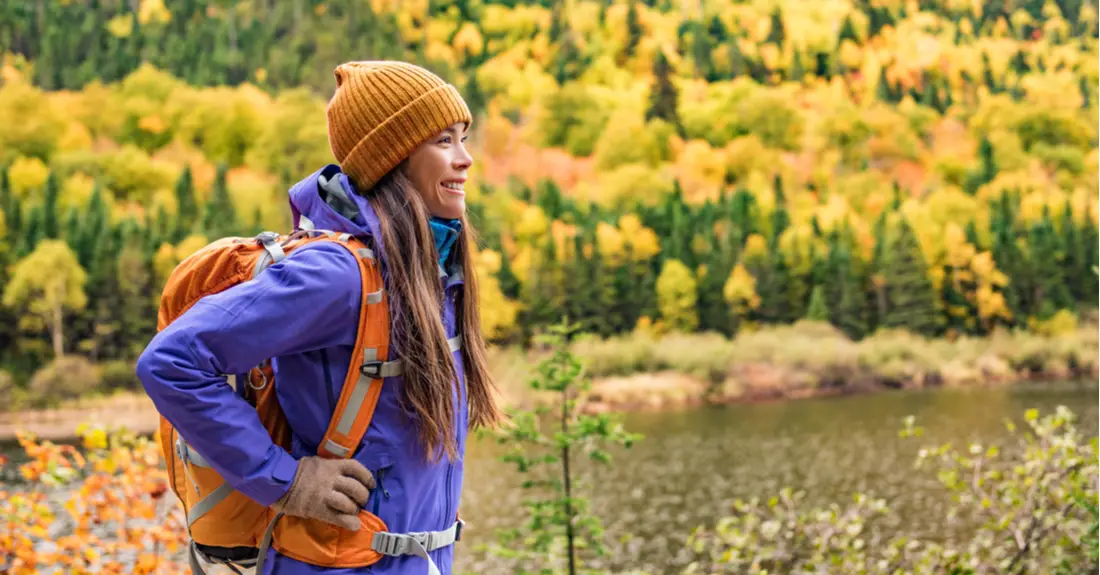 Dressing in layers ensures comfort throughout your trek, as weather conditions can change over the course of the route. For example, hikers often encounter warm temperatures at the base of the mountain and cooler temps at the summit. And it's not uncommon for weather reports to be inaccurate.
Invest in quality footwear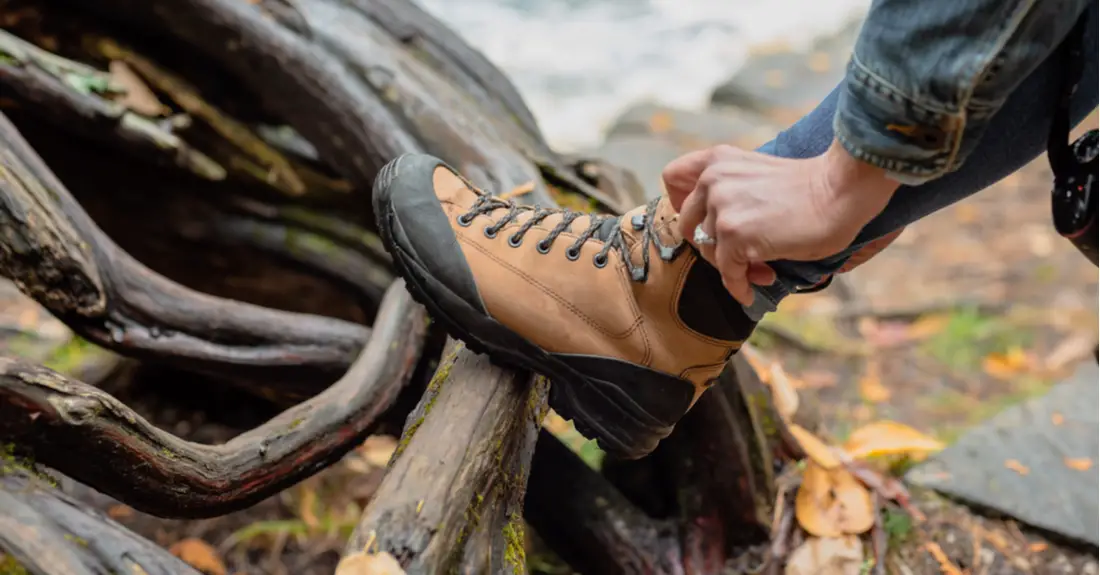 Don't head out the mountain with just any shoe. Wearing footwear designed for the terrain and that fits properly will not only keep you comfortable, but also protect you against potential injury. Just make sure to break your hiking boots in before hitting the trail to prevent blisters.
Wear hiking socks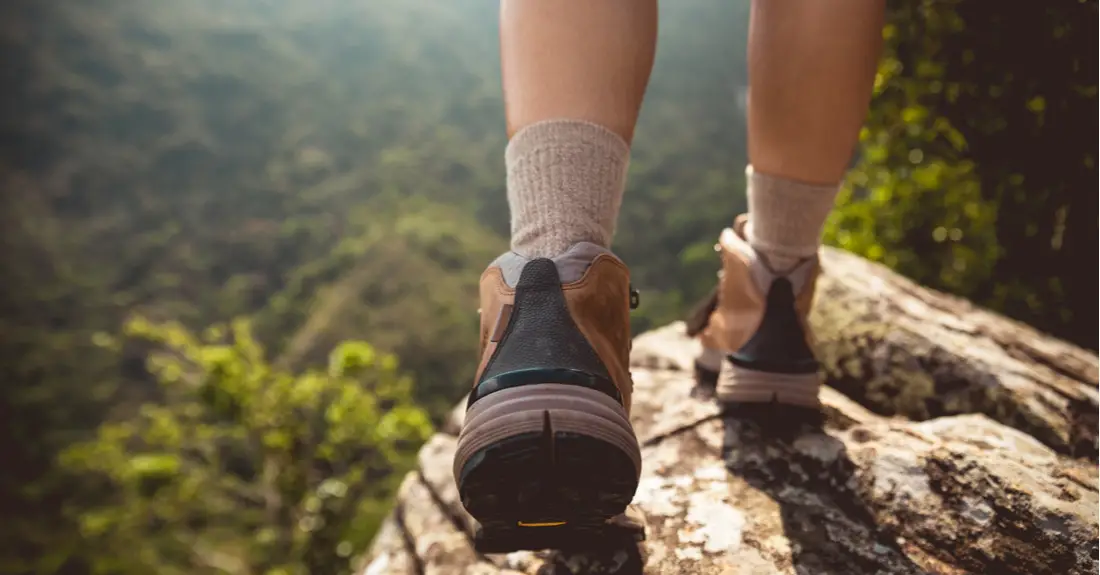 Nothing ruins a hike faster than a chafed heel or toe. Guard yourself against these painful sores by wearing a good-quality hiking sock. Consider purchasing socks made of Merino wool, one of the most popular materials for hiking socks thanks to its ability to regulate temperature and provide cushion.
Bring water and snacks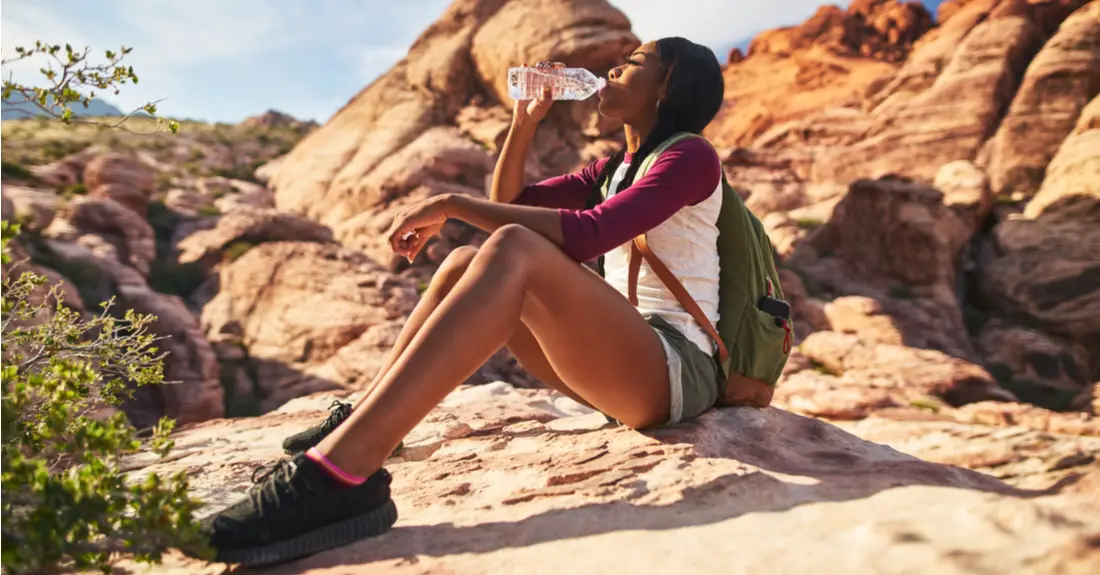 Staying hydrated and avoiding low blood sugar is key for hikers of all ability levels. Be sure to carry enough water and frequently hydrate even when not thirsty, especially in the warm summer months. Meanwhile, healthy snacks like protein bars or trail mix can provide energy during your hike without weighing you down.
Use a daypack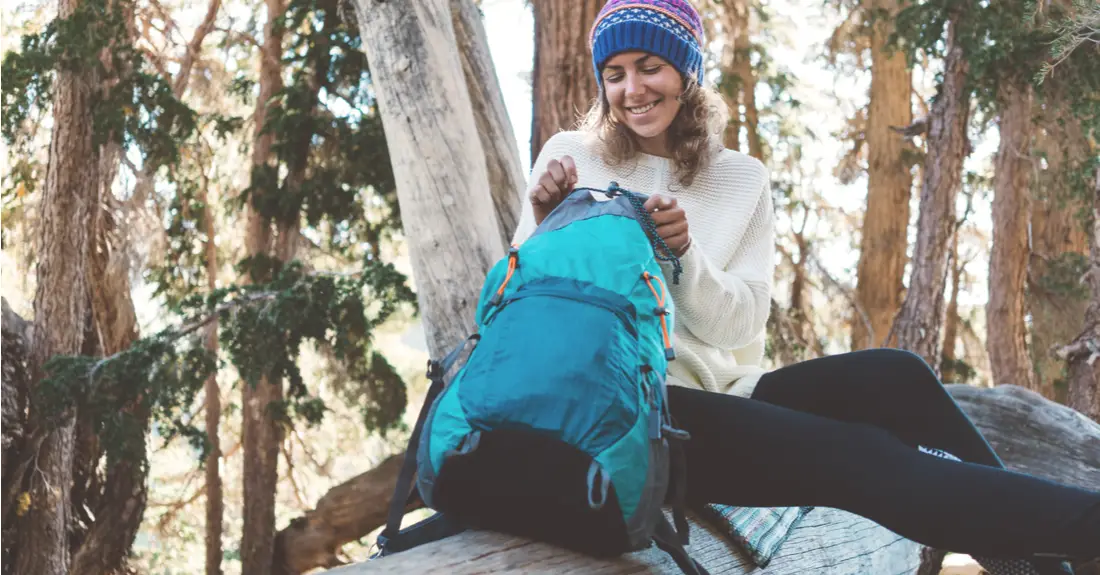 Daypacks are one of the most useful items a beginner hiker can purchase. Whether using a hydration reservoir or storing water bottles in a side pocket, daypacks provide storage for your water supply along with space for snacks and extra layers of clothing. Choose a daypack that best suits your torso and hip size for the most comfortable fit.