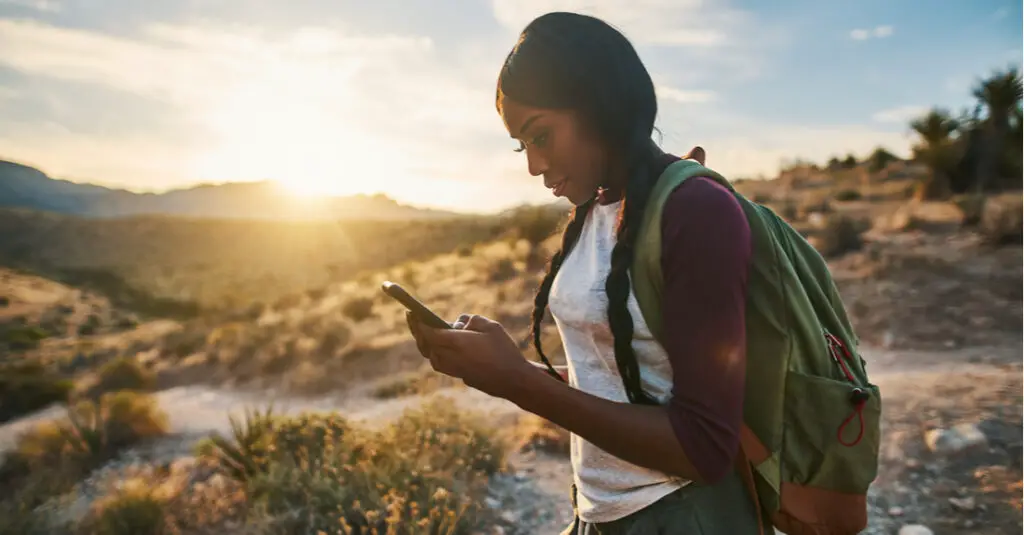 (Credit: Joshua Resnick/Shutterstock)
While nature often provides a well-needed escape from technology, smartphones can actually enhance an outdoor experience. From apps featuring stats on everything from trail length and elevation, to navigation and safety elements, there's an app for just about all your hiking needs. We've put together a list of the best hiking apps based on customer reviews and helpful features to help you get the most out of your next hike.
All Trails
Platforms: iOS and Android
Cost: Free with in-app-purchases
With a massive database of more than 200,000 trail maps, All Trails allows users to discover the perfect trail to suit their needs. Whether traveling to a faraway land or venturing out in your own backyard, you'll uncover the best hiking and biking trails around. Sort by length, difficulty level, rating, and even dog- and kid-friendly routes to find the perfect hike. In addition, the app offers tips and images posted by past hikers, and even includes recommended driving directions to the trail head.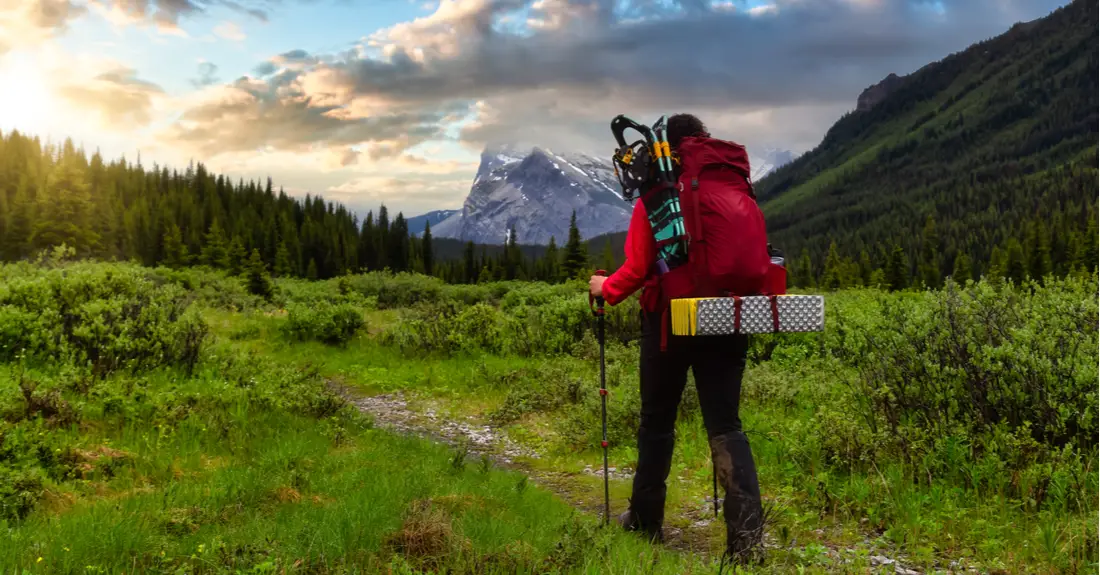 Gaia GPS
Platforms: iOS and Android
Cost: Free for basic use; $36/year for premium features
Before heading out on a backcountry trek, download Gaia GPS, the leading backcountry hiking app. Its intelligent routing technology allows you to either customize your own route or search existing trails. The app is designed to work offline, allowing hikers to use features even when exploring deep into the woods where no cell service exists. For these reasons, Gaia GPS has been featured in several well-respected publications, including Outside Magazine and the New York Times.
Komoot
Platforms: iOS and Android
Cost: Free with in-app purchases
Often hailed as the most intuitive navigation app available, Komoot will tailor a route to your desired destination based on your chosen activity. Simply tap a point on the map, and the app determines the best route to get there. For example, this hiking app will recommend a smooth path for road biking, or a rugged off-road route for hiking. This app also features turn-by-turn voice navigation, enabling you to easily stay on course even if the trail markers could use an upgrade.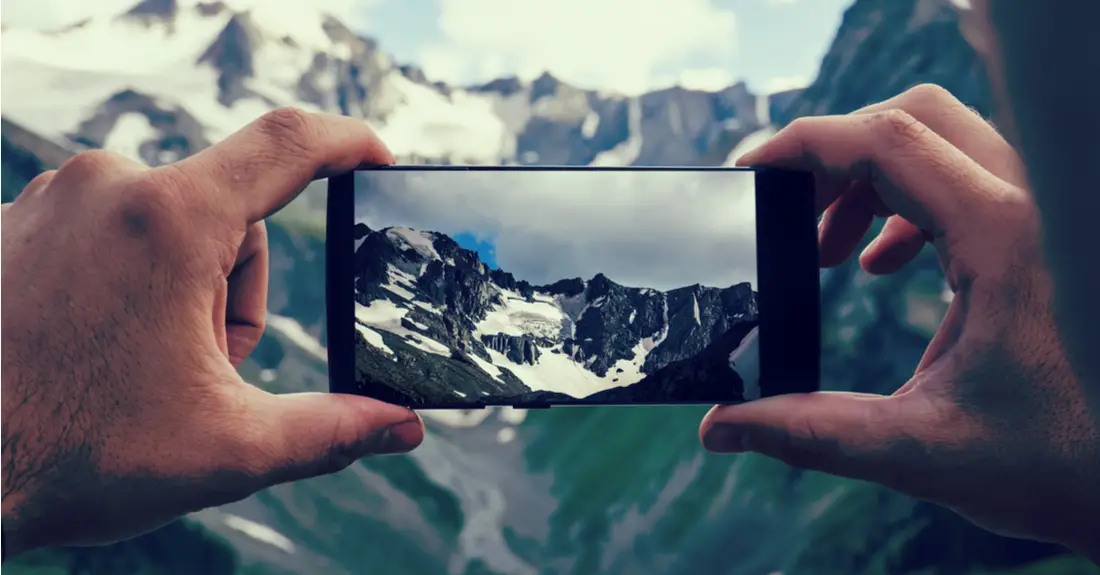 Peak Visor
Platform: iOS and Android
Cost: $3.49/month or $29.99/year
Using state-of-the-art 3D technology and your smartphone's camera, Peak Visor enables you to identify the names and elevations of more than one million peaks around the world by simply taking a photo. It also allows you to choose a hike on that mountain, presenting you with elevation information and estimated completion time on a 3D map. No need to take a photo in real-time, as Peak Visor also works with any photo in your camera roll.
Hiking Project
Platforms: iOS and Android
Cost: Free
This app has over 74,000 miles of trails, with new content added regularly. Along with route and elevation data, Hiking Project features useful tips and recommendations submitted by hikers experienced with individual trails.  You'll find guidance on the best parking locations, the amount of water to bring and other helpful information shared by fellow hiking enthusiasts.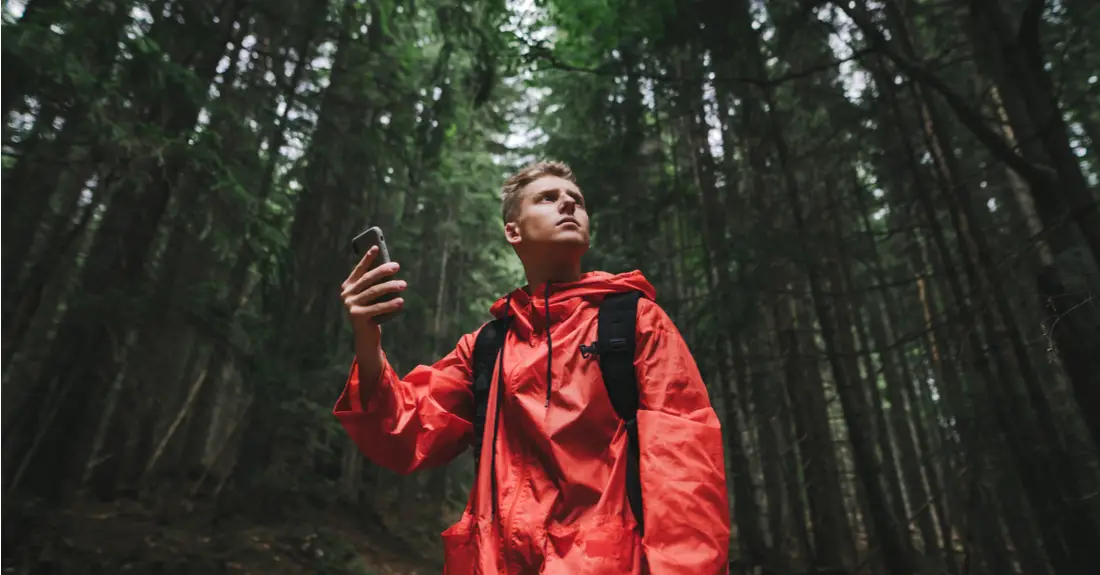 Cairn
Platforms: iOS and Android
Cost: $4.99/month or $26.99/year
Head out on your next outdoor adventure with peace of mind by downloading Cairn. This hiking app enables you to share your real-time location with loved ones so someone knows where you are at all times. By helping to plan your route, Cairn estimates how long your journey will take to complete. Should your hike take longer than expected, the app will notify your emergency contact if taking longer than expected. In addition, Cairn alerts you to areas with poor cell service before you even head out on the trail.
Guthook Guide
Platforms: iOS and Android
Cost: Free with in-app purchases
Before embarking on a lengthy trek like the Pacific Crest Trail or Appalachian Trail, download Guthook Guides. This hiking app has become the go-to hiking app for long-distance trekking. It allows hikers to explore long-distance trails around the world and includes information like water source locations, campsites and nearby towns. Thanks to Guthook Guides, you'll no longer need to make room in your pack for a bulky guidebook.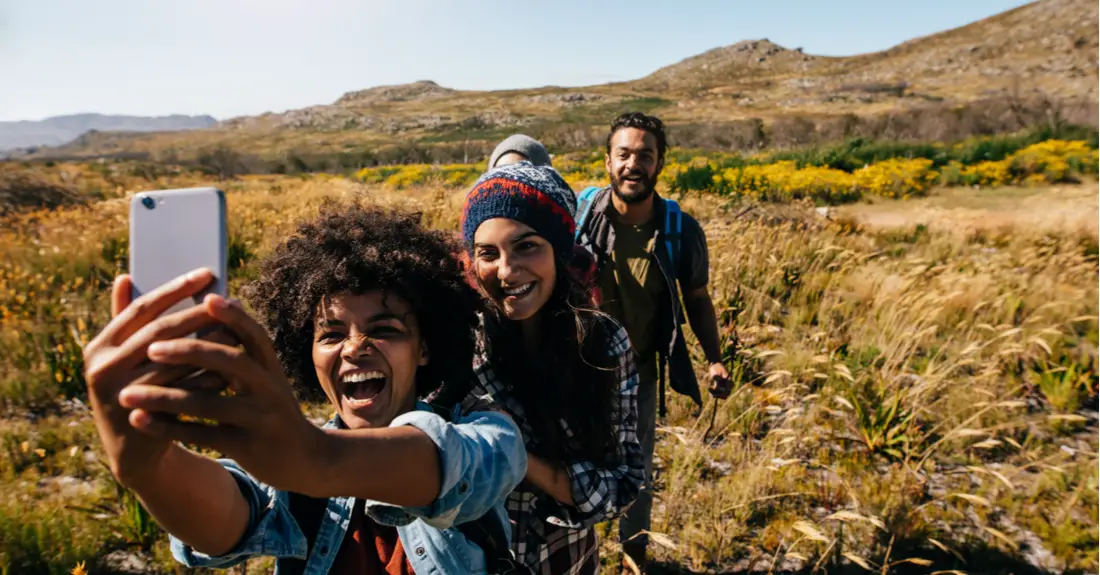 Ramblr
Platforms: iOS and Android
Cost: $2.49/month or $24.99/year
Ramblr helps hikers chronicle their adventures while also providing navigation assistance. Ramblr incorporates pictures, videos, descriptions and maps to help curate the story of your journey for you to share online. Through live status tracking, this app allows hikers to check their location and keep an eye on altitude, speed and distance traveled. You can even get inspired for your next adventure by searching through the hiking journals of fellow app users.