A tent is a significant investment, and with proper care, it can last a long time. Properly cleaning and storing your tent can help keep mold and mildew at bay as well as prevent tears and material degradation.
Every tent has its own cleaning requirements, and the manufacturer's suggested cleaning process in the product guide should be your primary source of information. However, there are many universal tips and tricks that apply to cleaning all tents.
When should you clean your tent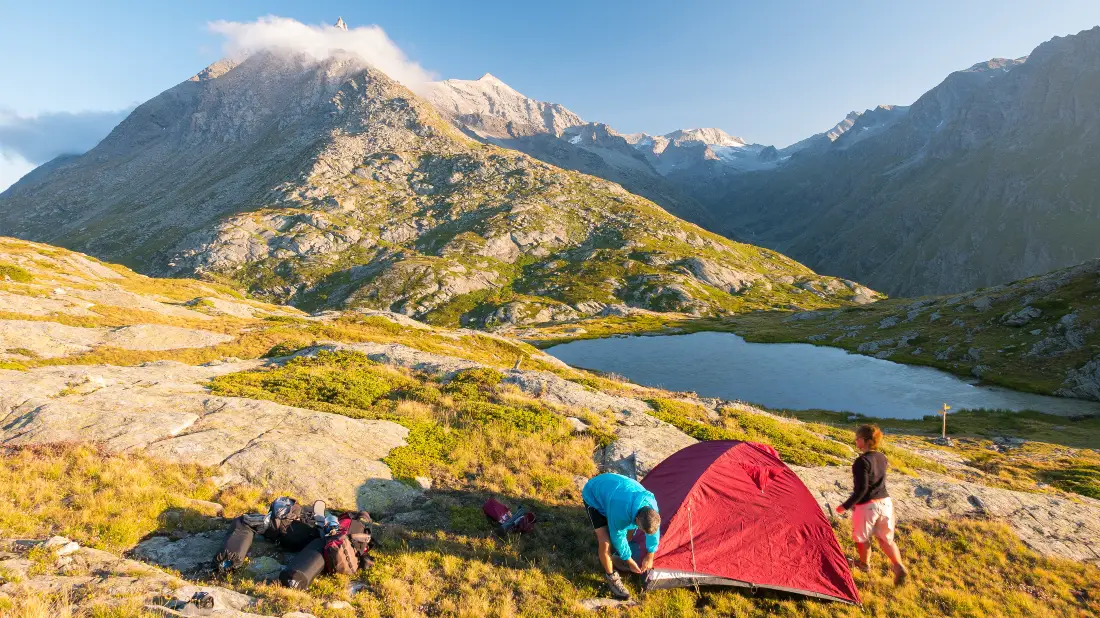 Even though a tent will likely get somewhat dirty with each use, you don't necessarily want to wash your tent too frequently as that can cause additional wear and tear. How often you need to wash it will depend on usage and conditions.
At a minimum, you should shake off sand, dirt, dust and leaves after every use. Beyond that, perform spot cleaning should you notice patches of mold or mildew, tree sap, bird droppings, or other small stains. However, if your tent smells, hasn't been cleaned for a while, or there are multiple or broad stains, it would be good to wash the tent completely, especially if you plan on storing it away for prolonged time.
How to spot clean a tent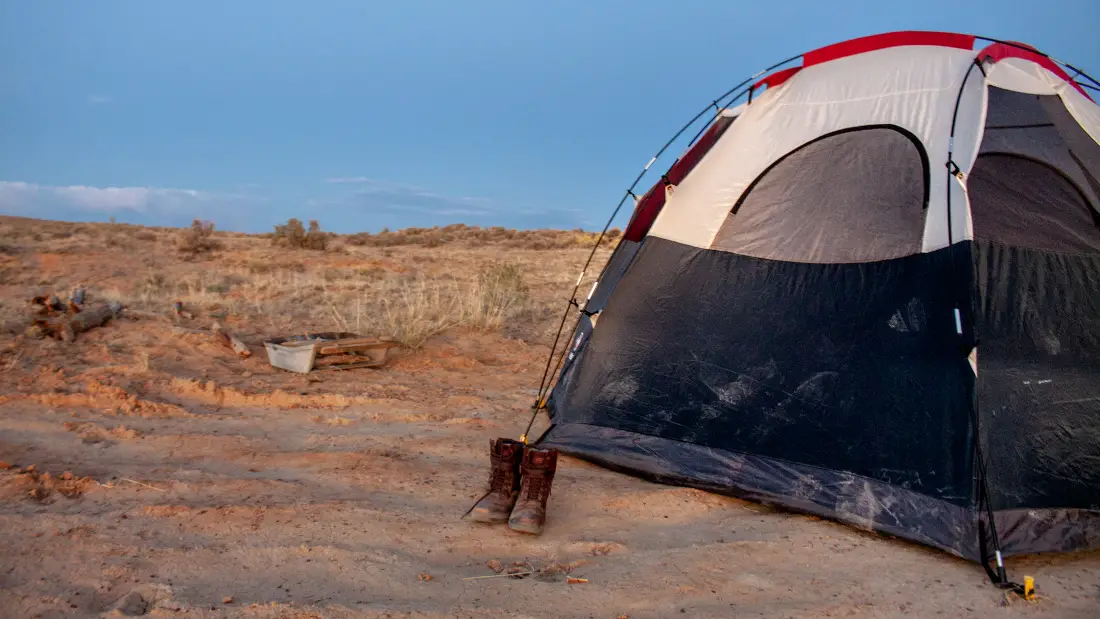 To spot clean your tent, you will need a tub or a big bucket of cold water. You will want to use a non-abrasive sponge or soft bristled brush and either tent cleaner or mild, non-detergent soap. Detergent soaps, including most dish soaps, bleaches and laundry detergents, can degrade the fabric's coating. Additionally, many have fragrances that can remain in the fabric and attract insects.
You may want to use special cleaners for stain, mold and mildew. The specific recommendations will depend on your tent's material. Check the manufacturer's guidelines for any suggested spot cleaners.
To begin, first identify the area or areas to be cleaned and dampen with cold water. Then apply the soap or cleaner and gently scrub the soiled areas by hand, being extra gentle on coated areas of the floor and fly. When you are done, rinse the area well with cold water and then let air dry. Do not leave your tent to dry in the sun as UV rays can damage fabric.
How to wash a whole tent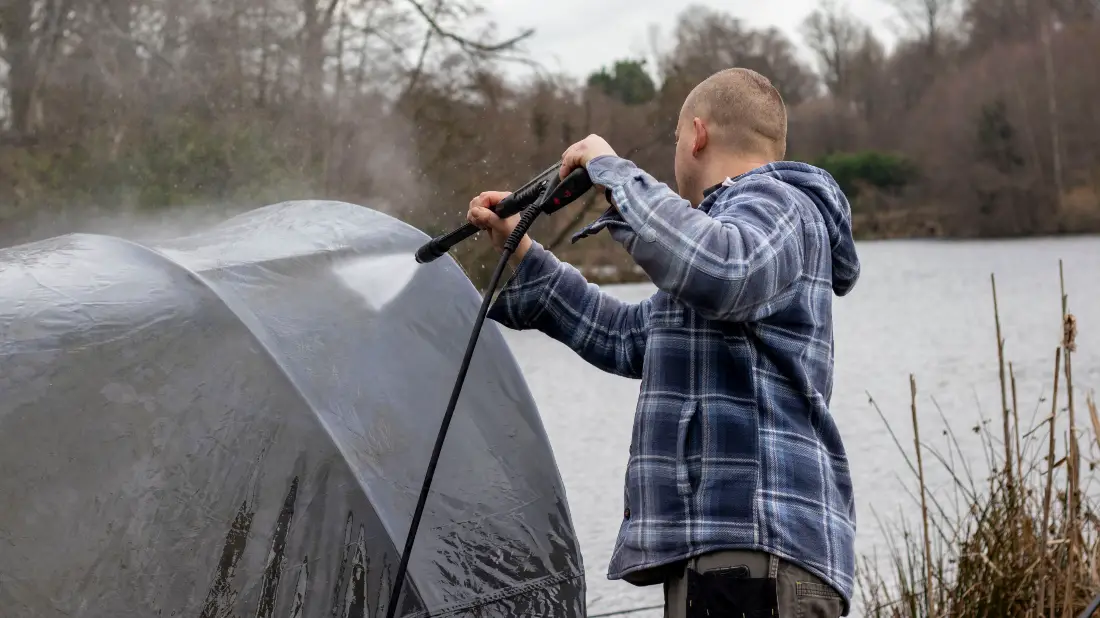 If you need to clean your entire tent, don't plan on using a washing machine. They can ruin the tent's fabric.
First, you will want to prepare your cleaning area and your cleaning supplies (soap or cleaner, and sponge or soft brush) ahead of time. You'll need a bathtub or a container that's large enough to submerge the tent. You'll also need to prepare space for the tent to air dry away from harmful UV rays.
Begin by soaking the tent in cold water. Use the sponge or small brush to spot clean stains and remove dirt from the zipper or other folds. Then gently move the tent around in the water to loosen the dirt and soap from the surface. Try not to agitate the fabric too much, as you don't want to risk small tears.
Remove the tent from the tub, drain the water, and refill the tub with clean, cold water. If your tent was very dirty, you may have to wipe down the tub before refilling it. Once the tub is filled with clean water, put the tent back in and submerge it, gently agitating the fabric to loosen any remaining debris. Depending on how soiled your tent was at the start, you may have to repeat this process several times until you can move the tent in the water and see very little dirt or debris come loose.
How to dry a tent and apply waterproofing coating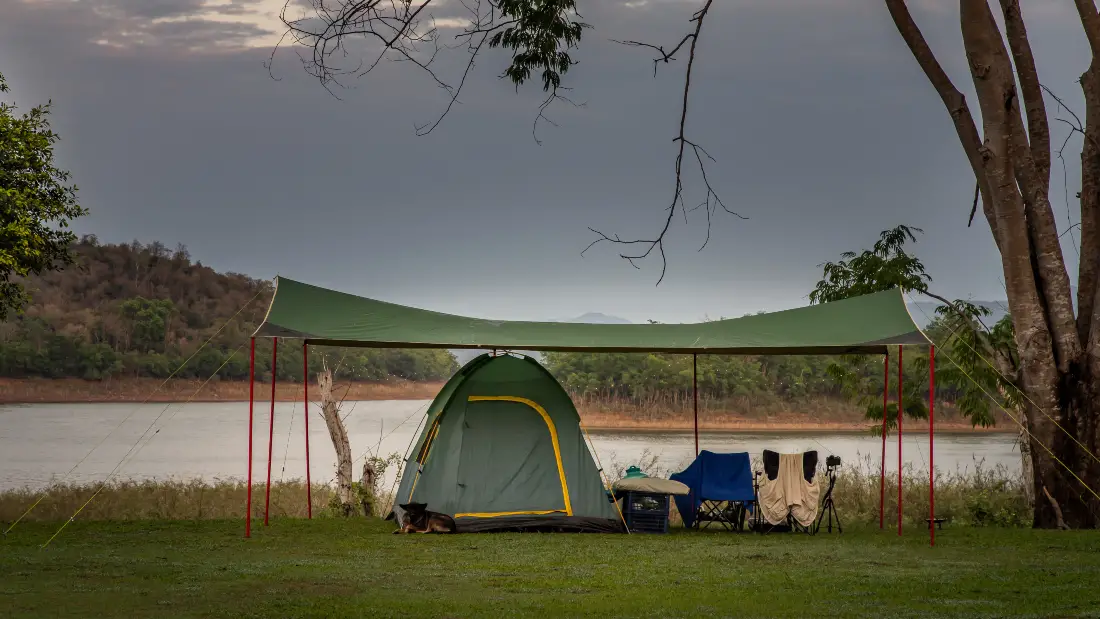 Once you've washed your tent, you'll want to carefully hang it up to dry in a place with plenty of open space to avoid the fabric catching. You'll also want to avoid hanging your tent in direct sunlight so as not to expose it to damaging UV rays. If possible, use fans to increase airflow and help prevent mold and mildew.
Once the tent is completely dry, you will want to reapply a waterproofing coating to your tent. You'll need a clean, damp cloth, a spray bottle filled with cool water, and a spray-on water repellent. Check the manufacturer's guidelines for a suggested water repellent (DWR) coating.
First, set up the tent as you would to normally use it. Then, spray the tent's exterior evenly with the water, coating it in a fine mist, but not soaking it again. Next, apply the water repellent  evenly over the tent's exterior, being careful to avoid mesh areas like screen doors and windows. Gently wipe off any excess product and allow the tent to air dry completely before storing.
How to store a tent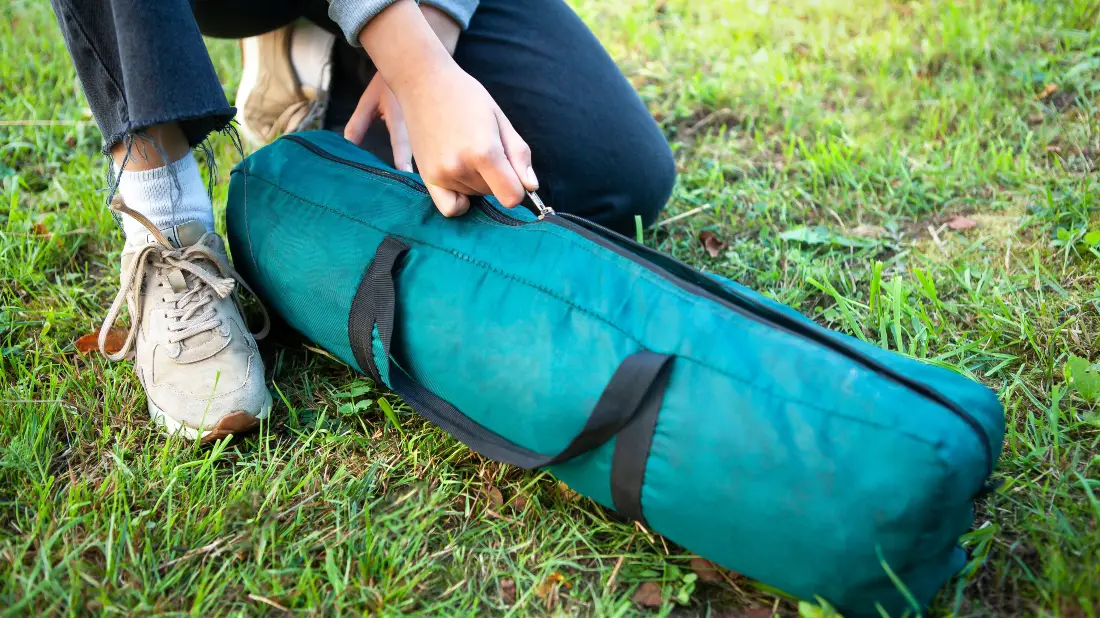 You ideally want to store your tent in a dry area and in a container that is as air-tight as possible. Try to avoid heat or direct sunlight. When folding the tent, try to recreate its original packing, doing your best not to introduce new creases.
Make sure that any poles and tent accessories are accounted for and stored with the tent as well, carefully so as to avoid tearing the fabric.
Tips for keeping your tent clean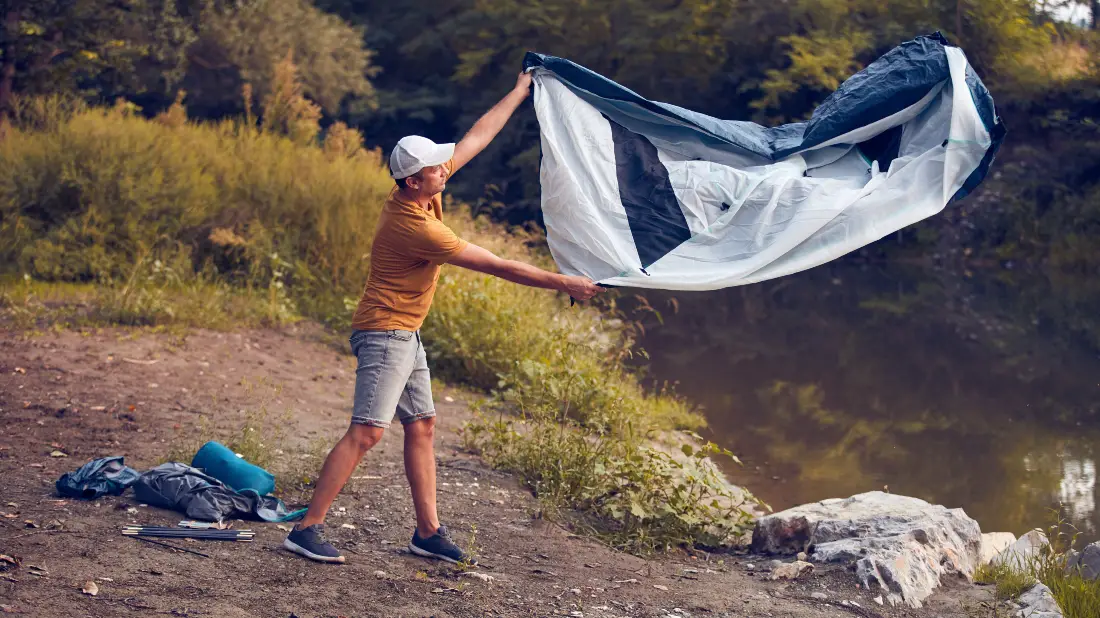 A clean tent starts with good preventative measures. Always set up on smooth, even ground or use a tent footprint to prevent wear, tear and significant dirt buildup on the tent's bottom. If you can, find a campsite that's shielded from direct sunlight, but not by trees that drip sap.
Wipe up minor spills as soon as they happen rather than waiting until later. Be careful with sharp objects in the tent, and try not to leave pets unattended in the tent for longer than needed.
When breaking down your tent, shake off as much dirt and debris as possible before packing it up. If the tent got wet on the trip, let it air dry as soon as possible upon returning home to prevent mildew and mold, which can not only smell bad, but can make people sick as well.
A clean tent can make or break a trip. Proper care will prolong the life of your tent and hopefully protect your investment for many more adventures to come.