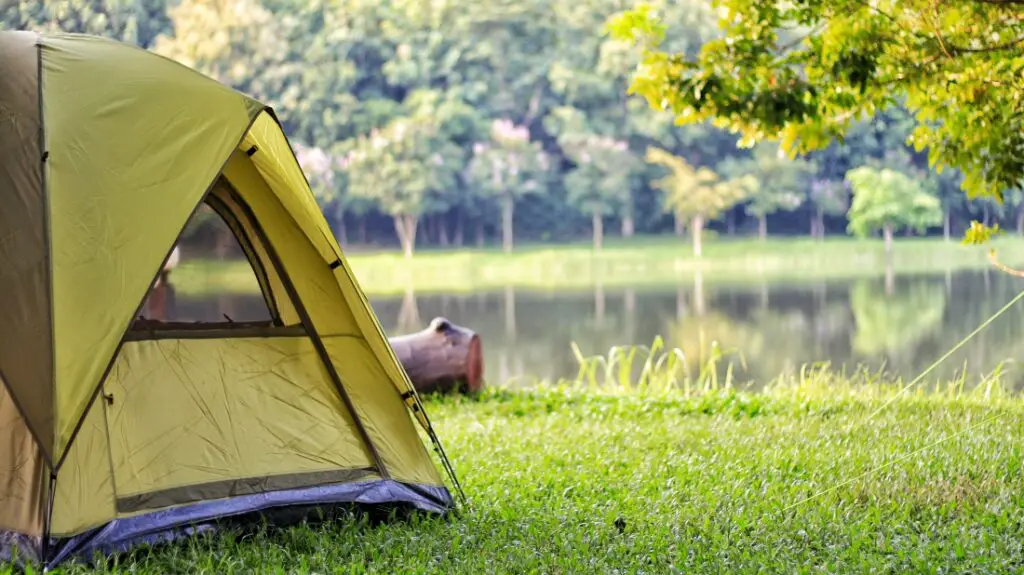 (Credit: Asukanda/Shutterstock)
Choosing a tent can seem like a daunting task. There are hundreds of options to choose from, each listing dozens of features and benefits. Fortunately, a few questions can help narrow down the options to a manageable number. Here are six questions to ask yourself when choosing the right tent for you.
What time of year will I be camping?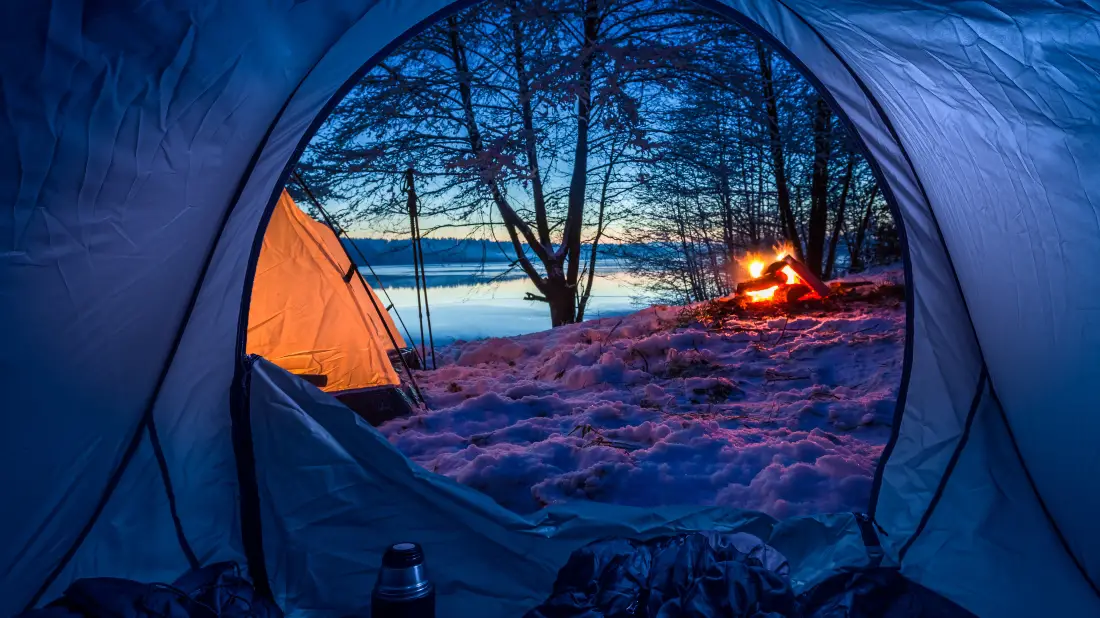 Many tents are only rated as "three season", meaning they're only intended for use in the fall, summer and spring. If you're going to be camping in winter conditions, make sure that you look for an insulated, four-season tent. You'll want to look for a tent with a thick material such as ripstop nylon, with a wall material thickness  no less than 50 denier thick and a floor material thickness of at least 30 denier.
You'll also probably want to look for a tent with a dome shape, since this doesn't allow snow to accumulate. On the flip side, if you're going to be camping in summer conditions, you'll want a tent made from lighter-weight material such as nylon, with plenty of mesh windows so it doesn't get too stuffy. Along those lines, another question to ask is…
What will the conditions be like?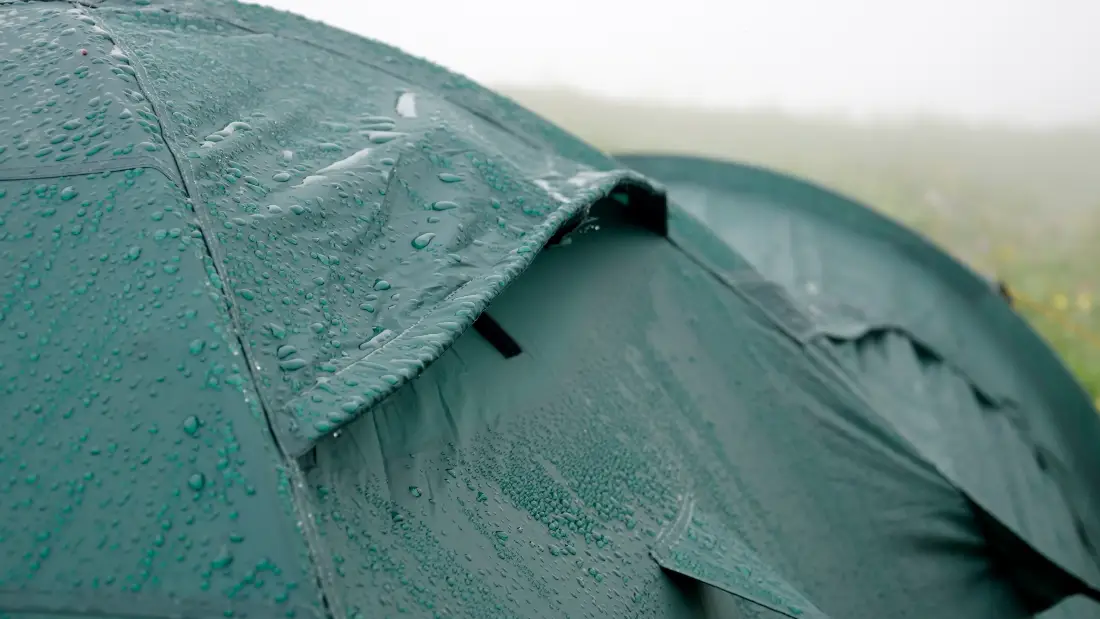 If the weather forecast calls for rain, then you'll need to make sure that your tent is as rain-resistant as possible. Waterproof ratings are measured in millimeters (mm) and typically range between 800mm and 10,000mm. This means that a tent with a 3,000mm rating should theoretically be able to withstand a three-meter column of water bearing down on it. Therefore the higher the rating, the more waterproof your tent will be. If you're going to be camping in windy conditions, you need to make sure that your tent is sturdy. Look for poles that are no less than 9mm in heavy thickness. You'll also want a tent that can be staked into the ground for added sturdiness.
The ground is another factor to consider. If you'll be camping on uneven ground, a tent with thicker floor material will provide needed durability, whereas if you're camping in an open field, this might not be as much of a consideration.
How long will we be camping?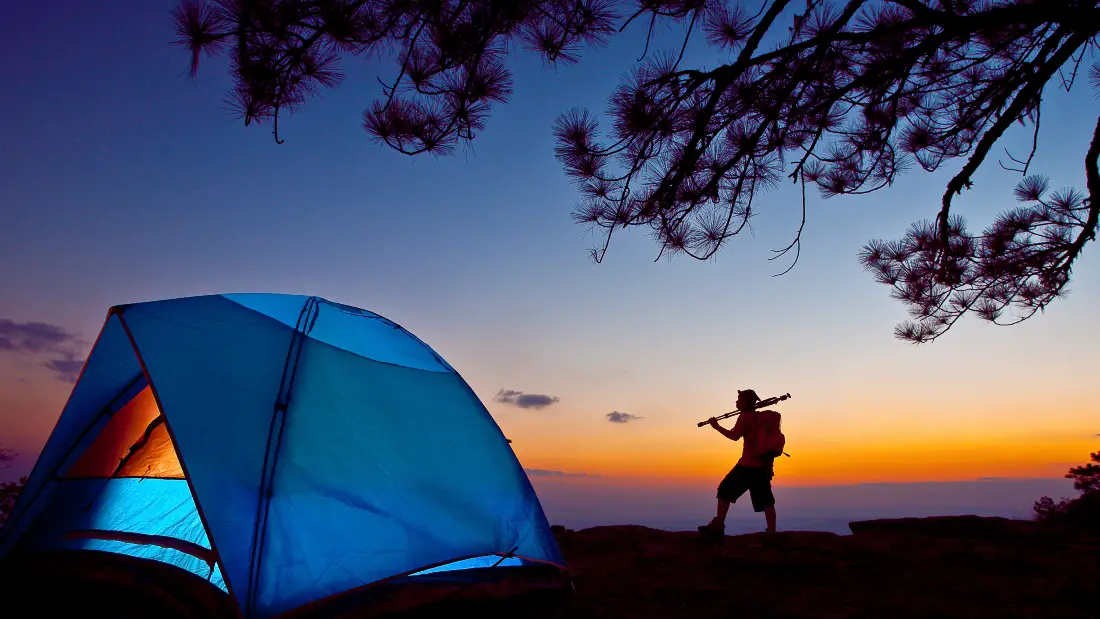 If you'll be camping for weeks at a time, you will probably have more gear and make a sturdier campsite. You might want a larger "glamping" type tent for these longer trips. For a short overnight excursion in the summer, a lightweight backpack tent might be sufficient.
How will we arrive at the campsite?
Larger and thicker tents as well as blow-up tents are usually heavier than smaller backpack-type tents. If you plan to drive to a campsite and set up near your car, then the weight of the tent won't be as big of a factor as if you plan to hike several miles into the backcountry before setting up camp. If you will need to carry the tent for a significant distance, be sure to check the weights and packed sizes of the tents before making a selection.
Who's camping with me?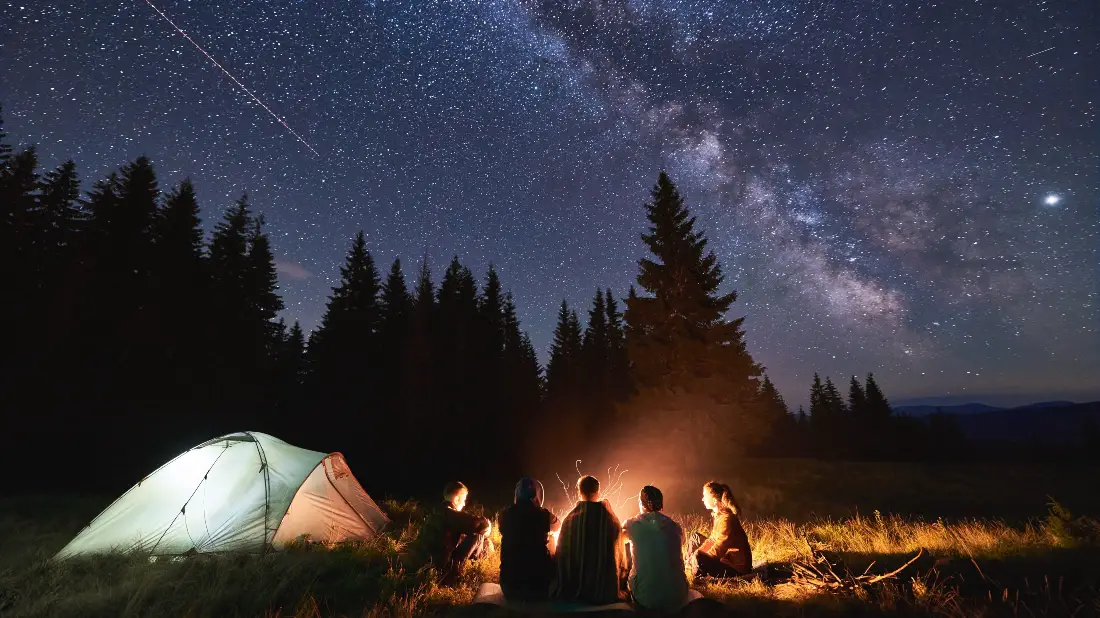 If you have smaller children that are active, then you might need to get a tent that can withstand some roughhousing. You also should think about the size of the members of your party. Four large adults take up more space than one adult and three small children. If all members of the party don't want to sleep right next to each other, then look for a tent with a room divider or privacy curtain.
How often do we expect to use the tent?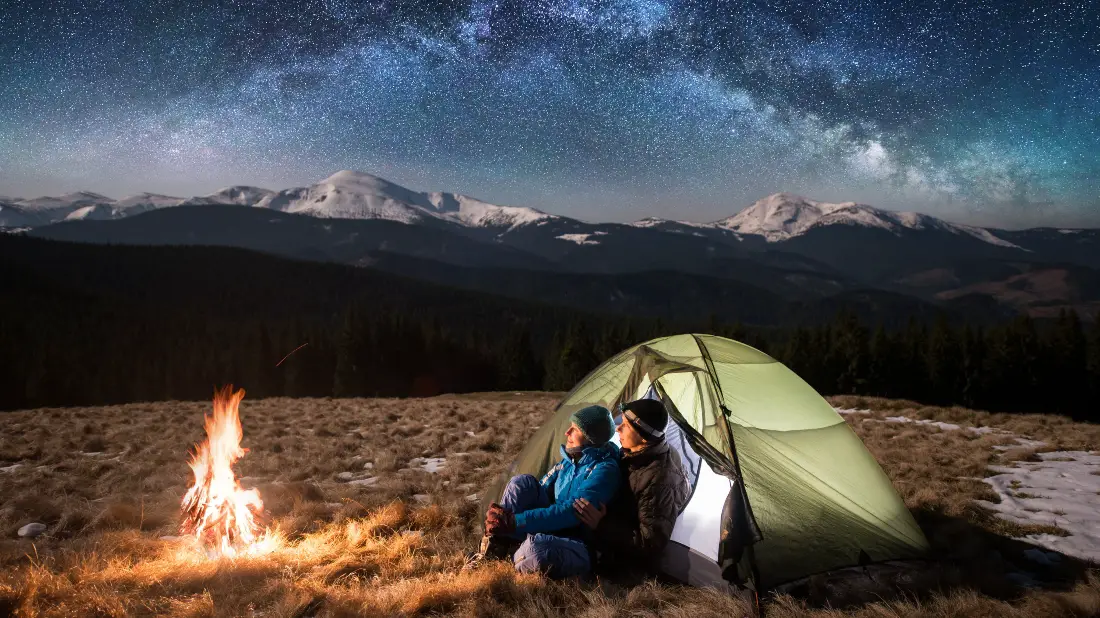 Tents can range from under $100 to over $8,000. If you plan to use the tent fairly regularly, then you might wish to make a significant financial investment in a higher-end tent. However, if you only plan on using it a few days out of the year, then a quality lower- or mid-price point tent will probably suffice.
Finally, a good suggestion when it comes to choosing the right tent is to read product reviews. A lot of reviewers provide specific feedback about the tent's features as well as anecdotal stories that could include useful insight. If you're new to camping and are still unsure about your decision, you can always look for local tent renting options in your area to try one before you buy it.