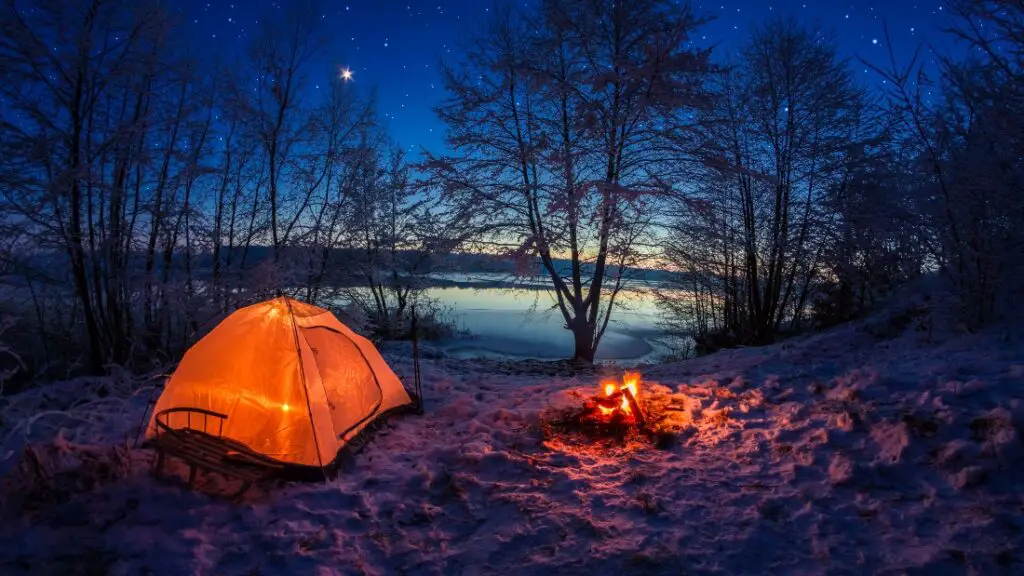 (Credit: Shaiith/Shutterstock)
Editor's Note: We recommend products based on an objective ranking methodology that takes into account factors that matter most to consumers, such as durability, price and customer review rating. That said, MTNScoop.com may collect a percentage of sales from the links on this page. Please note that prices were accurate at the time of publication.
Cold-weather camping offers many key advantages over warm weather camp-outs. Along with fewer crowds, starrier skies and mosquito-free hikes, winter campers can lighten their load by leaving the heavy, bulky cooler at home. However, while there are many selling points to cold-weather camping, spending the night in a freezing cold tent isn't one of them. With that in mind, we've put together a list of 12 tips for staying warm in a tent.
Choose the Right Tent
When selecting a tent for cold-weather camping, be sure to choose a four-season tent. Though the name implies year-round use, this type of tent is best suited for winter camping with its ability to withstand snow, cold temperatures and gusty winds. You'll also want to consider minimizing the amount of free space you'll have in your tent. Though it's tempting to want plenty of wiggle room, selecting a smaller tent will keep everyone close together and cozy warm throughout the night.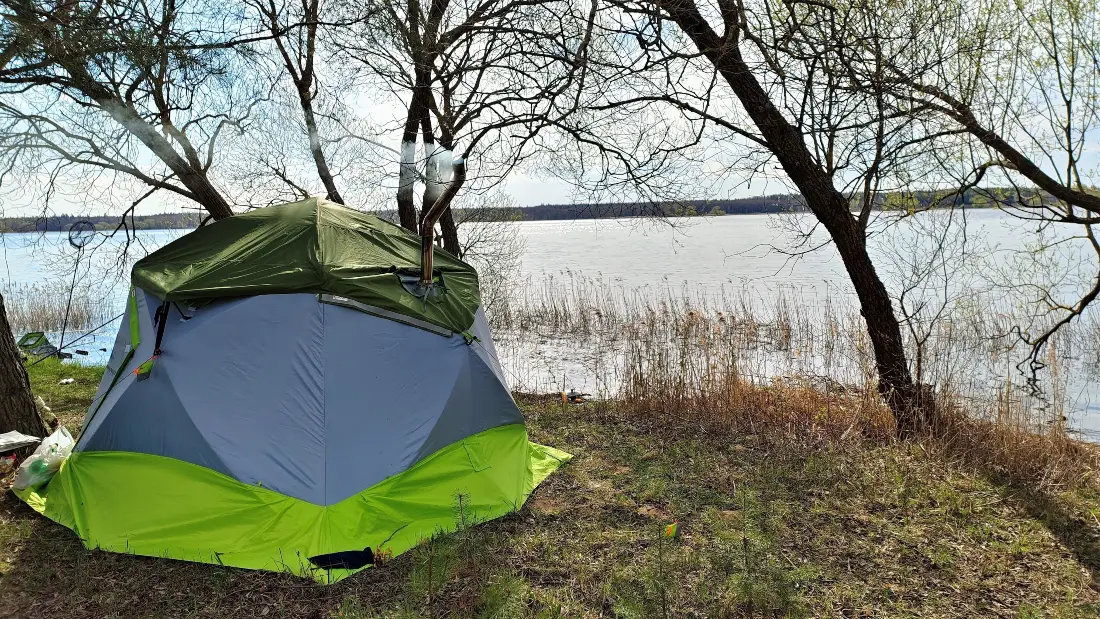 Purchase a Tent-Safe Heater
A portable heater can be a great option for supplying extra warmth. Just make sure it's equipped with plenty of safety features. The Mr. Heater Portable Heater offers accidental tip-over shut-off and automatic low oxygen shut-off features, making it a popular choice among campers.
Pack a Mylar Blanket
Mylar blankets, like the Primacare HB-10 Emergency Foil Mylar Thermal Blanket, will not only add an additional layer of warmth for those extra chilly nights, but also double as an emergency blanket for hyperthermia if needed. And it's compact and lightweight enough to make packing a breeze.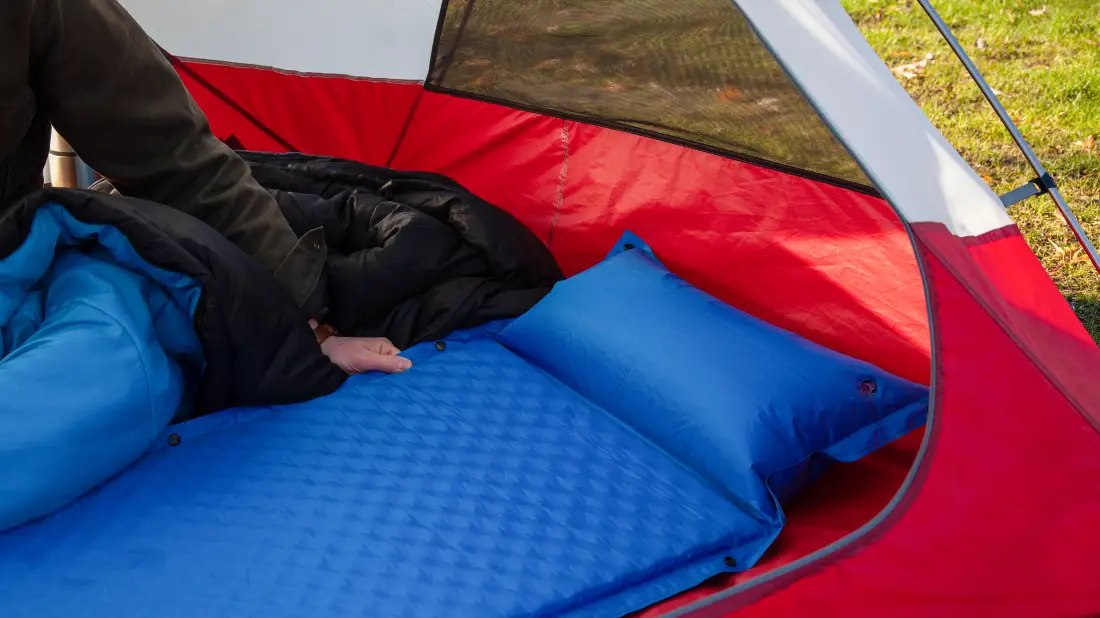 Use an R-Value Sleeping Mat
When deciding on a sleeping mat, be sure to choose a high R-Value rated mat like the Hikenture 4" Self-Inflating Sleeping Pad with a 9.5 R-Value. R-Value measures the mat's thermal resistance and heat retention. Aim for an R-Value exceeding six – the higher the value, the greater the insulation.
Bring Hand Warmer Packets
Be sure to stock up on plenty of air-activated chemical heat packs, like the popular Tundras Hot Hand Warmers, to help stay warm once under the covers. Most brands provide about 10 hours of heat, and though they may be small in size, they can provide a surprising amount of heat.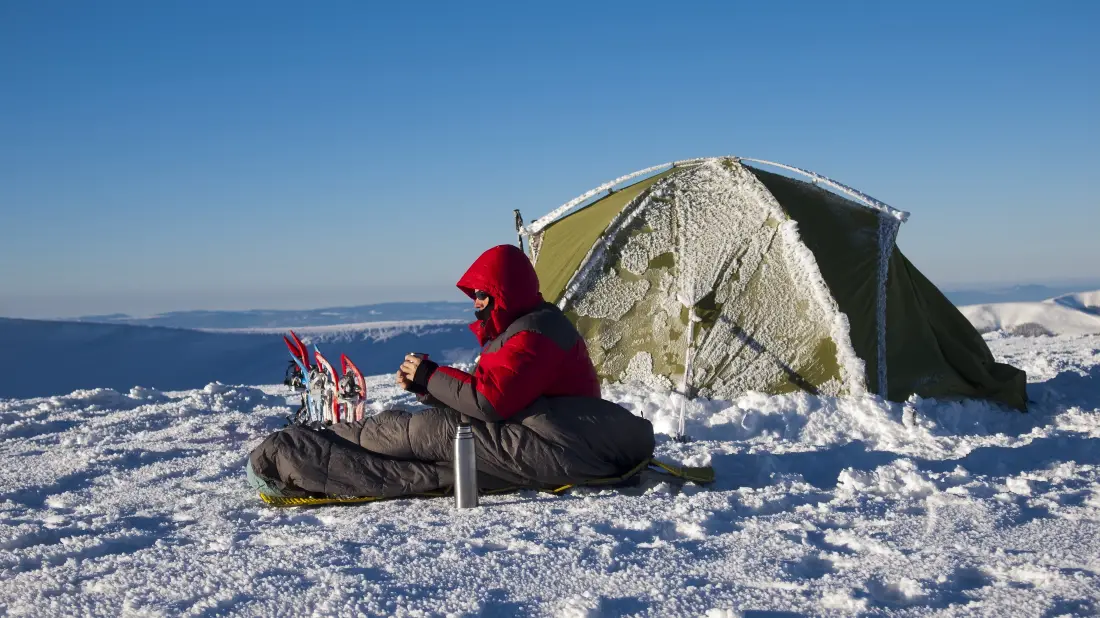 Choose the Right Sleeping Bag
When it comes to sleeping bag material, your choices are down-filled or synthetic. Most campers prefer the comfort level and warmth provided by a down-filled bag, though synthetic is considered more moisture-resistant. The Coleman 0° Mummy Sleeping Bag is a popular four-season bag.
Fluff Your Sleeping Bag
Whether you choose a down-filled or synthetic sleeping bag, its insulation will compress while stored in its carrying case. Fluffing it up helps redistribute the filling to even out the insulation. It also creates air space within the insulation, trapping body heat to keep you toasty warm.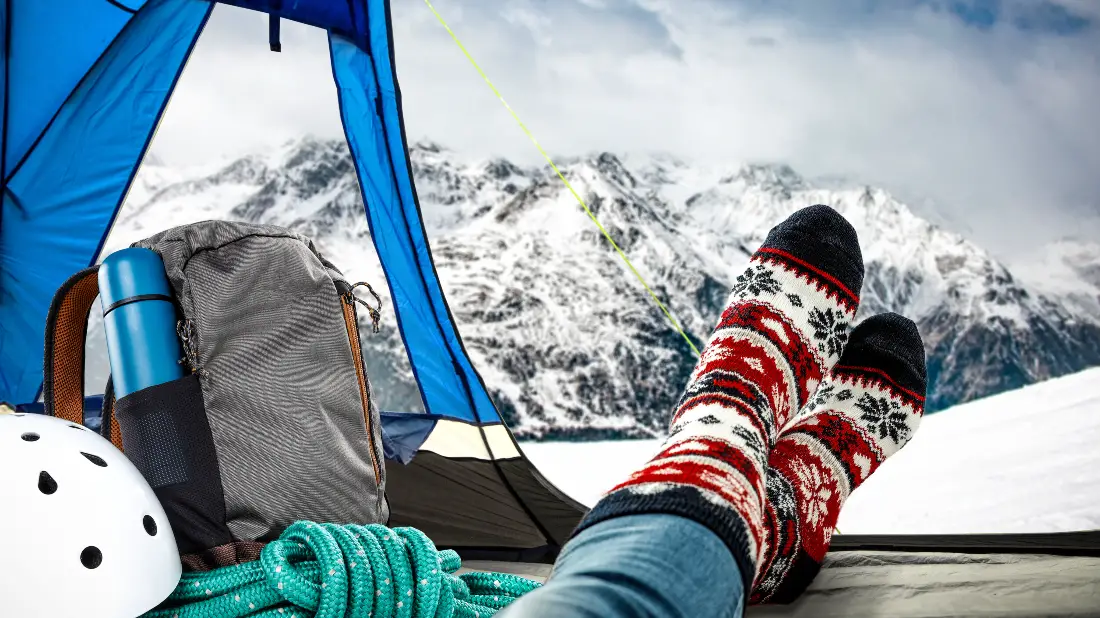 Keep Your Head and Feet Covered
Sleeping with a pair of wool socks and a warm hat is the best way to keep cozy warm on a chilly night. But be sure to change into a pair of clean, dry socks and a fresh hat before getting into your sleeping bag. The ones you wear throughout the day have collected moisture, both from the air and from your sweat, which can exacerbate cold conditions.
Dress in Layers
Dressing in layers helps insulate your body. Choose clothing with good moisture-wicking material such as synthetic fabrics or wool, and stay away from cotton, which only absorbs moisture.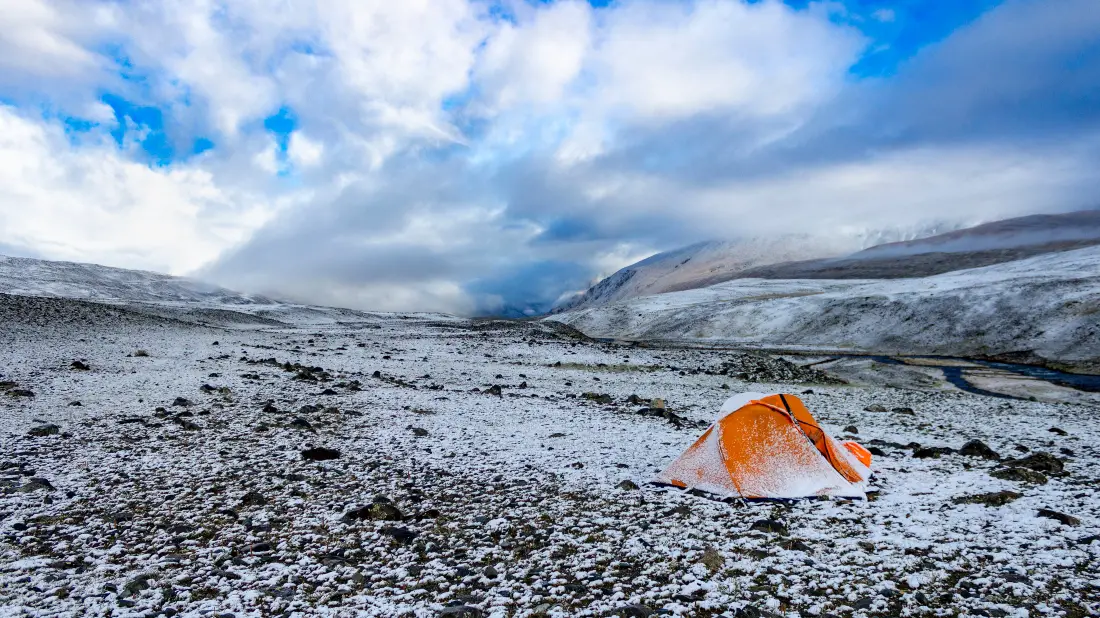 Knock Snow off Your Tent Before Going to Bed
If snow or moisture has accumulated on the tent during the day, be sure to clear it off the tent using a cloth or brush. Any snow or frozen condensation left on the tent can dramatically lower the inside temperature.
Eat a Hearty Dinner As Late As Possible
Eating a high-calorie dinner just before bedtime will give your body the needed energy to stay warm throughout the night. Be sure to incorporate plenty of protein and consume the needed calories to help you feel full and fuel your body after you hit the sack.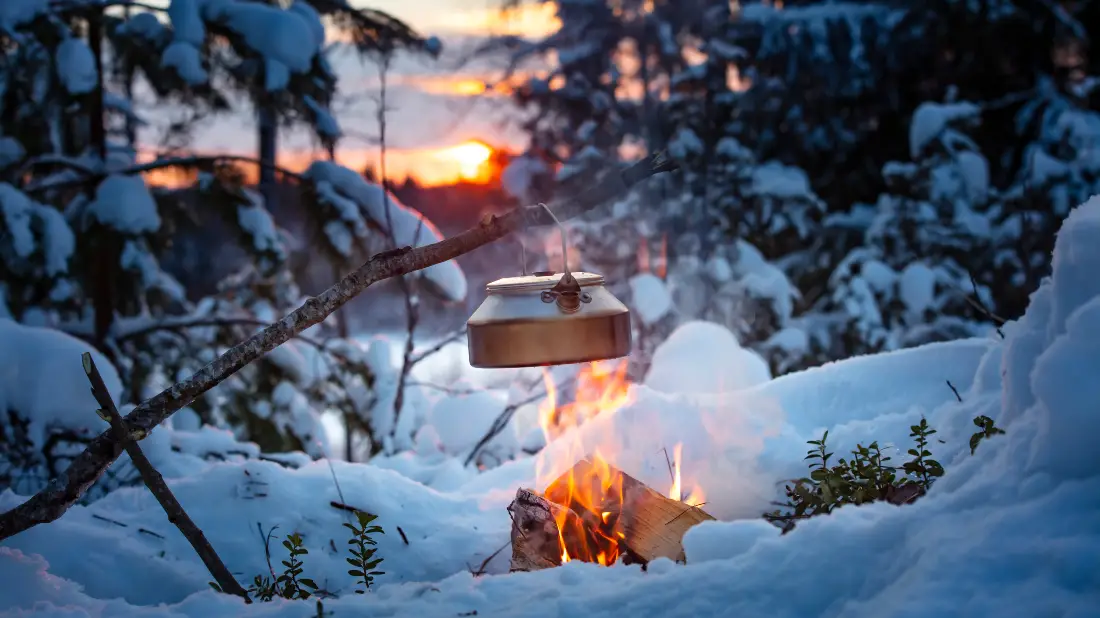 Get Warmed up Just Before Bedtime
Heading to bed while you're already warmed up will help keep your body warm into the night. Whether you choose to do some exercise or cozy up by the campfire, going to bed while feeling warm and comfortable will help ensure a restful night's sleep.