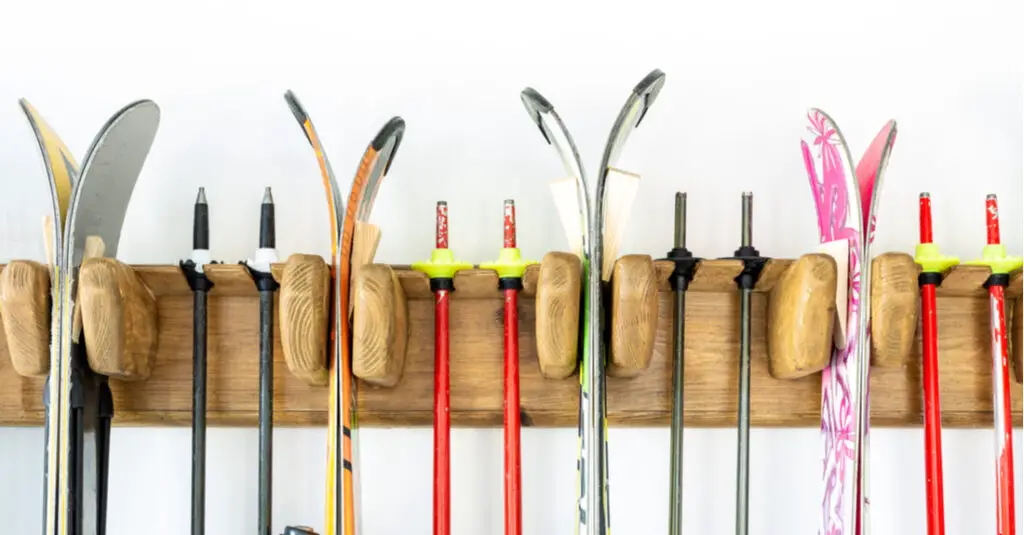 (Credit: Gorlov-KV/Shutterstock)
Editor's Note: We recommend products based on an objective ranking methodology that takes into account factors that matter most to consumers, such as durability, price and customer review rating. That said, MTNScoop.com may collect a percentage of sales from the links on this page. Please note that prices were accurate at the time of publication.
No matter your level of experience, your ski and snowboarding equipment is a serious investment – and one that should be protected year-round. While ski and snowboard equipment is usually stored out of sight during the off-season, in-season storage can be a bit trickier. Luckily, there are a number of ski storage solutions to fit any type of dwelling, as well as a number of options for transportation storage.
Before looking at the solutions, it is important to remember where you should not store your ski and snowboard equipment. First, never store it in a place where it can't properly air out and dry. Moisture can damage your equipment and even cause your gear to get moldy. Second, if your gear is wet, store it in a place that can get wet. This might mean a mud room or a garage, or even putting down a mat indoors so the water does not damage your floors. Third, be sure to store your gear in a climate-controlled area. Cold temperatures can damage your equipment. Finally, as tempting as it may be, never leave your equipment in your car. Weather exposure aside, gear makes for a tempting option for potential thieves.
All of that in mind, here are some of the best ski and snowboard storage options.
Wall rack
Ski storage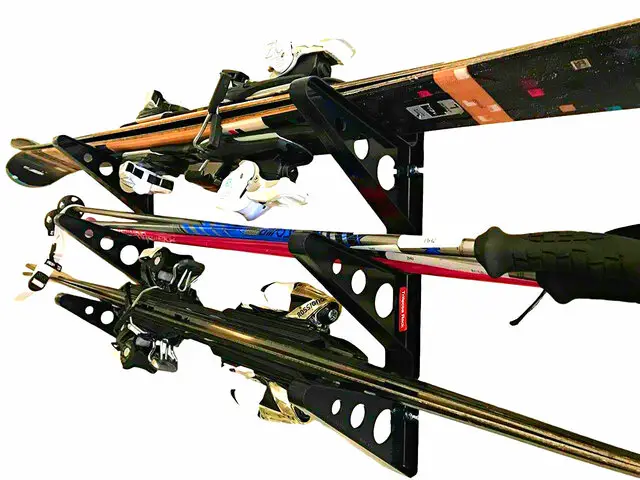 The easiest option for ski storage is to hang your equipment on a rack specifically designed for ski and snowboard equipment. There are hundreds of options online ranging in size, design, colors and finishes. Store Your Board has a good variety of racks, but you can also find options on Amazon. As an added bonus, most of these ski racks are long enough that you can also hang your coat, hat and gloves on the other "hooks." For the truly ambitious, Pinterest offers a number of DIY ideas.
Artistic display
Ski storage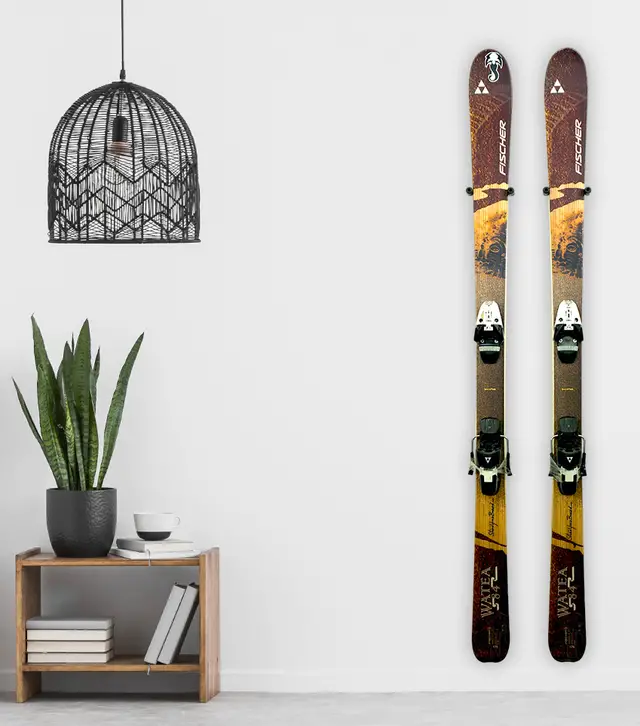 If you're super proud of your equipment and want to make it a year-round conversation piece, another option is to mount it on the wall with the skis facing forward and the hook blending seamlessly into the wall as it would a painting or a decorative hanging. Simply go to your local hardware store and find a mount that fits your size of equipment and matches your home's aesthetic. Store Your Board has many display options including The Cinch floating wall mount.
Boot rack
Boot storage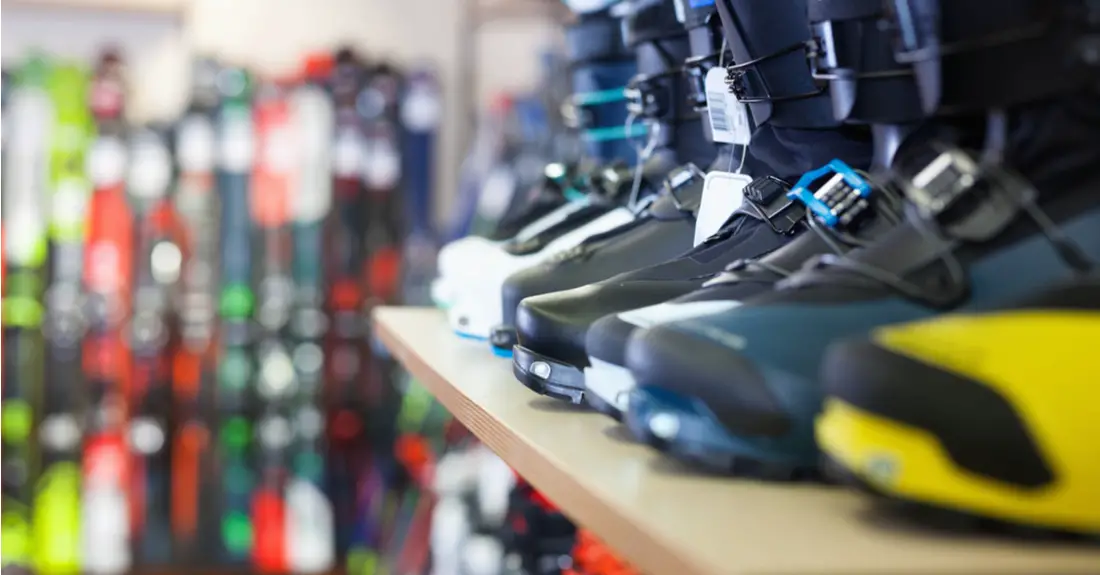 A boot rack keeps your boots off the ground and can keep your floor cleaner (especially if you put a mat underneath the rack). Again, there are tons of options with regards to appearance online, but one simple (and affordable) option is the Amazon Basics 3-Shelf Adjustable, Heavy Duty Storage Shelving Unit.
Waterproof cubbies
General equipment storage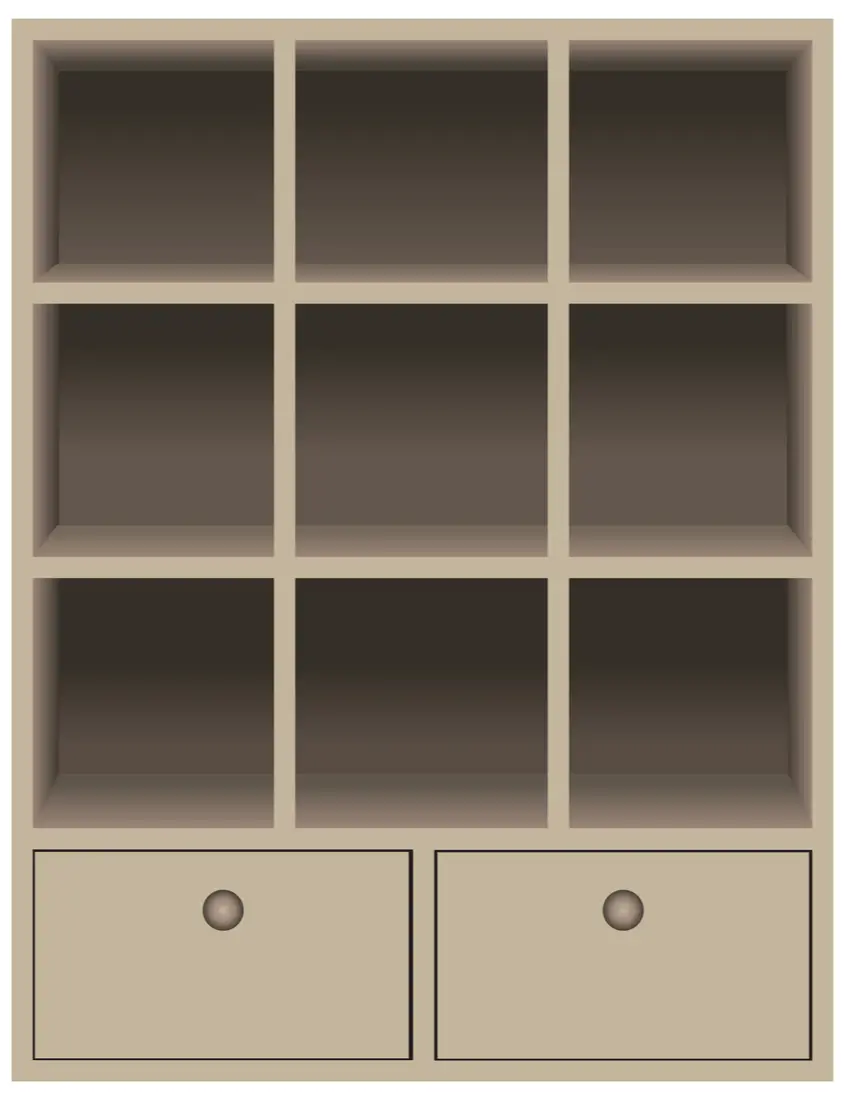 Think back to elementary school when you had a designated cubby for your coat, hat, backpack and boots (if you grew up in the north). An in-home cubby setup is great for families or people who live together who don't want their equipment getting mixed up. One good option is Wayfair's Mcalmont Hall Tree storage solution, which comes in a variety of colors and finishes and can be purchased in sets of two or four. The only downside to a cubby is that you'll want to make sure that your equipment is mostly dry before storing it so that water doesn't pool on the cubby floors.
Car Roof Storage
Ski Storage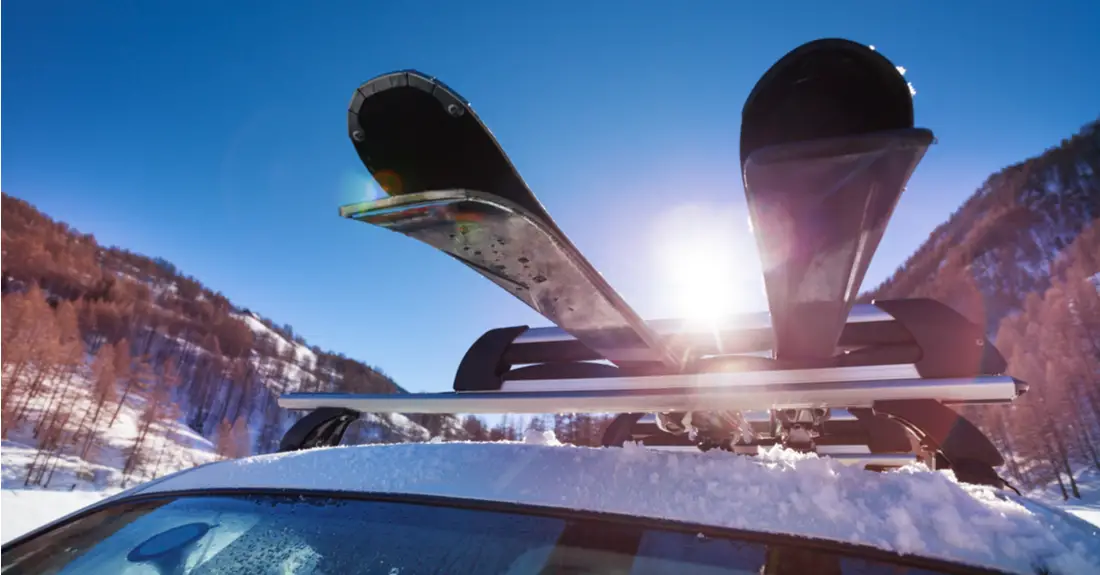 Sure, you can throw your skis in the back of your car if you're heading on a solo venture,  but that approach doesn't work when you've got multiple people each with their own equipment (and maybe even luggage). There are many different options for roof storage and what you choose will mostly depend on your size of vehicle. Thule has a good line of rooftop storage options for cars, trucks and SUVs.
Some people use open-air ski racks, but the downside is that these expose your skis to the elements, not to mention tree branches,loose rocks and gravel. Just like a rock can damage your car's windshield, it can also damage your equipment.
Travel ski storage
Air transportation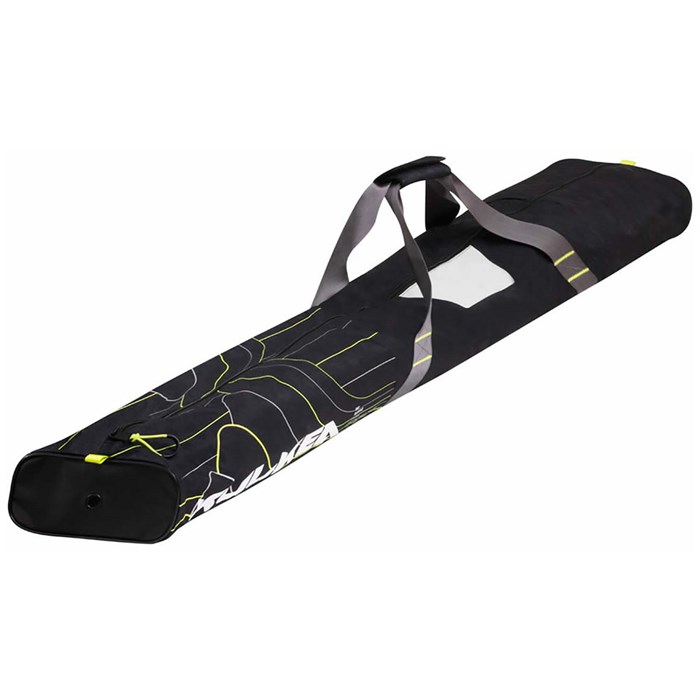 A travel bag for your ski or snowboard equipment is a vital piece of luggage for anyone who frequently explores resorts beyond their local mountain. You obviously want a bag that is sturdy and can stay securely closed, but the absolute most important thing is that you want a ski/board travel bag that is TSA-approved. If you are going to be travelling abroad, be sure to find out the airline's specific requirements since they may vary based on carrier location. Evo offers a wide variety of ski/board and boot bags.
On-site storage
General equipment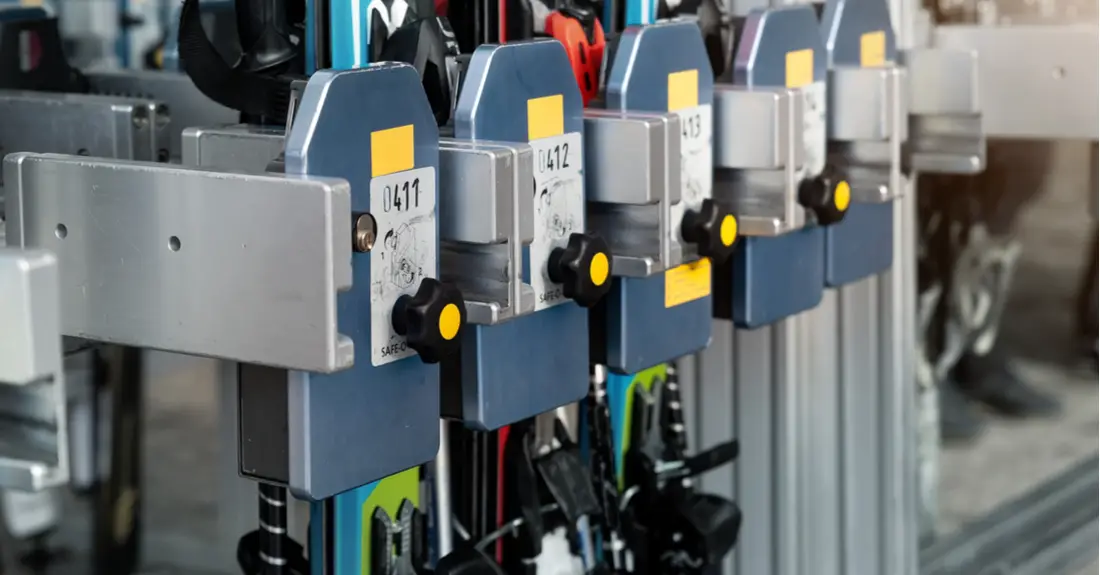 On-site storage is a solid option if you ski at the same mountain most of the time. Just like it sounds, you purchase a locker at the mountain of your choice and simply get your equipment at the beginning of the day and store it at the end. On-site lockers are secure and often climate-controlled. The great part about this option is that it eliminates the hassle of lugging your equipment from the parking lot to the base of the mountain, and back home again.
As always, remember that nothing can replace proper maintenance of your equipment. Be sure to brush off your skis and board at the end of each day, and to dry off your equipment as much as possible before storing it. Most importantly, when unpacking your equipment at the beginning of a ski season, be sure to have it professionally tuned and waxed to ensure optimal performance.