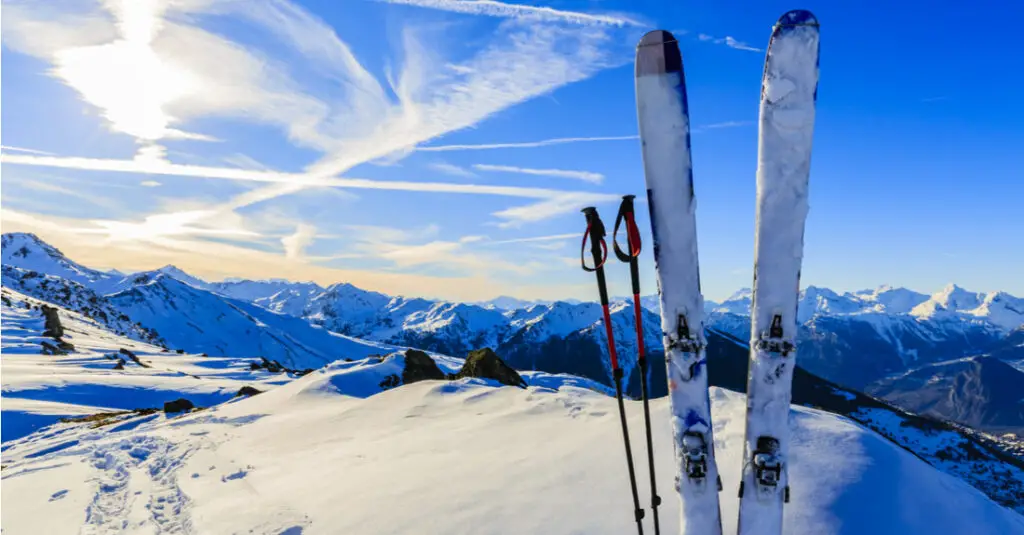 (Credit: gorillaimages/Shutterstock)
Editor's Note: We recommend products based on an objective ranking methodology that takes into account factors that matter most to consumers, such as durability, price and customer review rating. That said, MTNScoop.com may collect a percentage of sales from the links on this page. Please note that prices were accurate at the time of publication.
Depending on where in the world you live, if you're a ski enthusiast, winter is either here or it can't come soon enough. One of the best things about skiing is that no two mountains are the same. And oftentimes, no mountain is ever the same from day to day. This means that different conditions call for different types of skis.
While there is no shortage of ski brands and models, skis can generally be categorized into six types.
All-terrain skis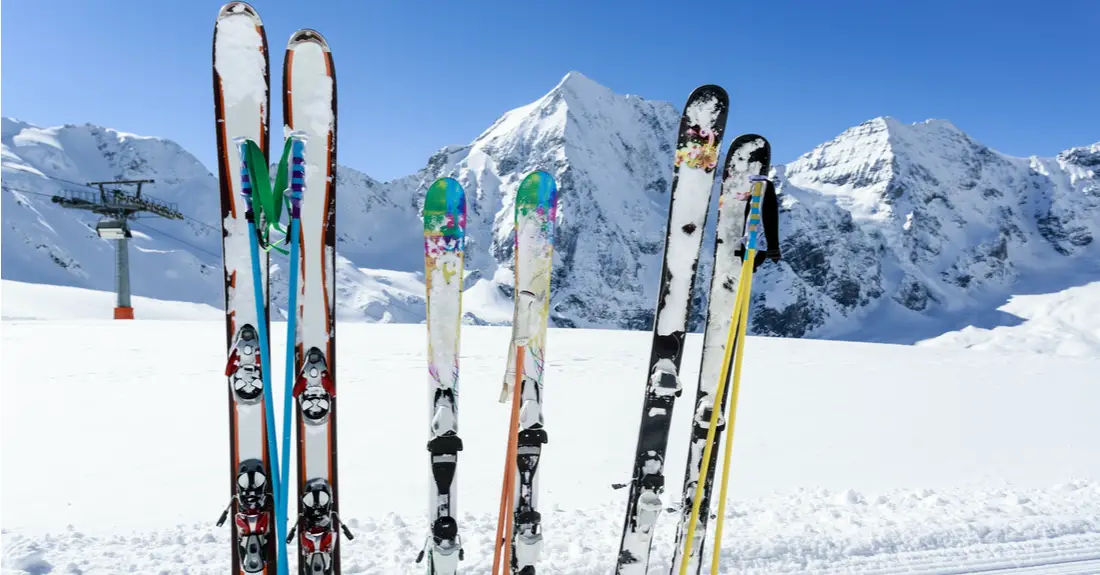 All-terrain skis are the most general category of ski, as they are the most versatile and the most popular. As their name suggests, all-terrain skis can carry you through a wide variety of mountain conditions, including groomed and ungroomed powder (as long as it's not too deep). Many casual skiers opt to invest in one pair of versatile skis rather than several pairs or specialty skis. These skis usually have a medium width (80 to 90mm wide underfoot) that extends the length of the ski. They typically have a slightly rockered tip for powder navigation.
The length of this ski will depend on your height. A beginner skier should subtract 5 to 10cm from their height for their ideal ski length. An intermediate skier should subtract 5cm from their height. And an advanced skier should add about 5cm to their height. How much the skis weigh will depend largely on length, as well as brand, model and material. For reference, the average all-terrain recreational single ski with bindings attached weighs about 8 to 13 pounds.
Carving skis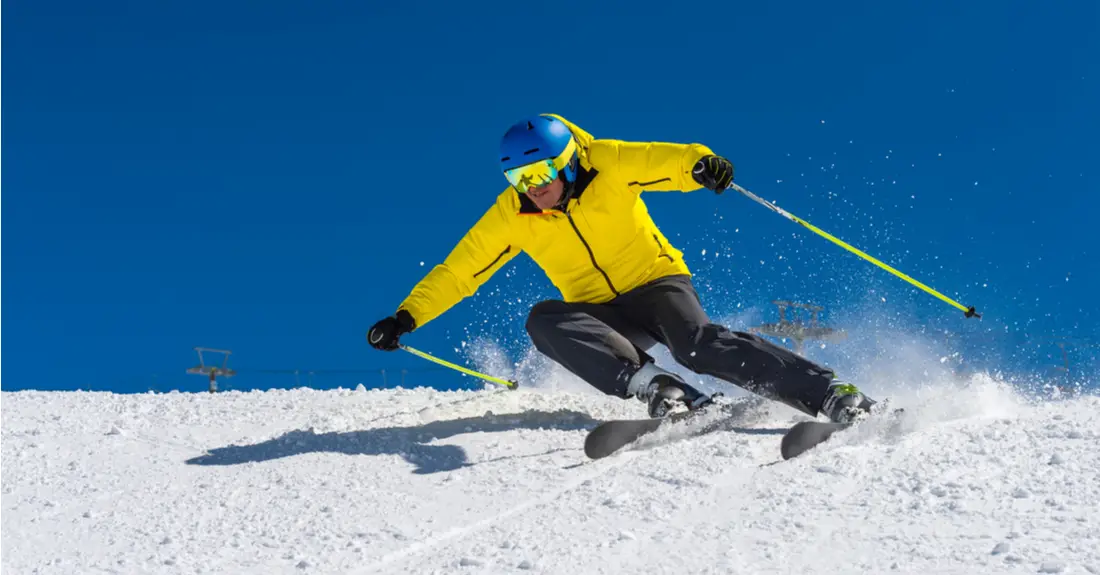 If you're planning on sticking to tightly packed or groomed snow, you'll want a pair of carving skis. This type of ski has a little bit of rocker in the tip and is designed to carve in firm, fresh snow. The benefit of these skis is that they work for any level of skier and are great on every type of run, from greens to hard-packed moguls. This means they are an excellent choice for a skier as he or she advances in his or her skill set.
These skis are usually about 70 to 80mm wide underfoot and can flare out to as much as 110mm at the ends, creating an hourglass shape perfect for carving.
Powder skis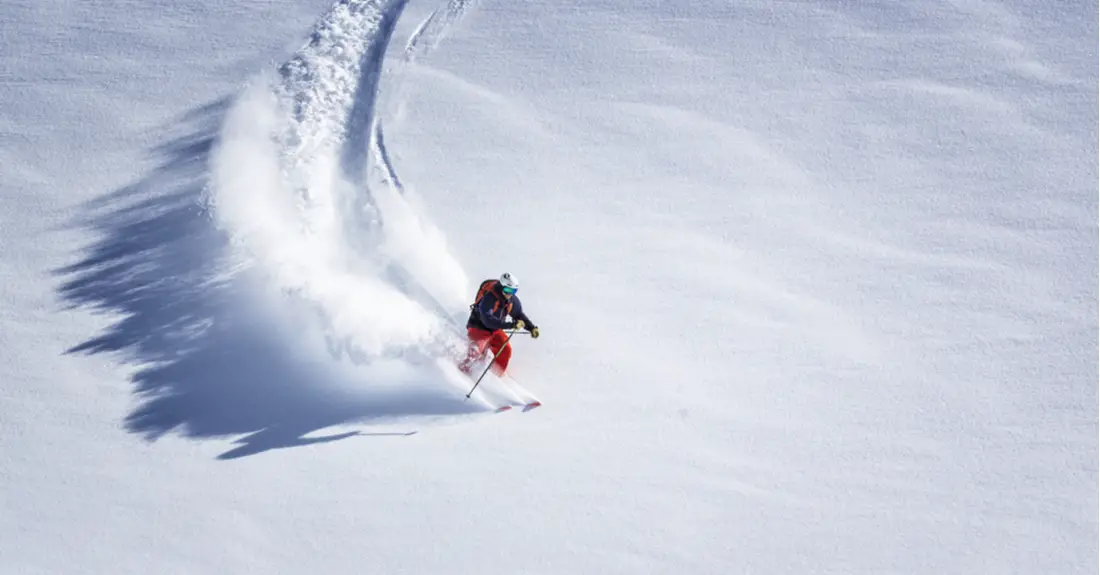 Powder skis are lighter and wider than other kinds of skis in order to help disperse your weight and prevent you from sinking in deep snow. They are, in fact, the widest ski type, measuring up to 140mm underfoot and maintaining that width the length of the ski or just slightly increasing towards the tails and the tips. Powder skis should also have an early rise tip and reverse camber to provide maximum "float".
Backcountry skis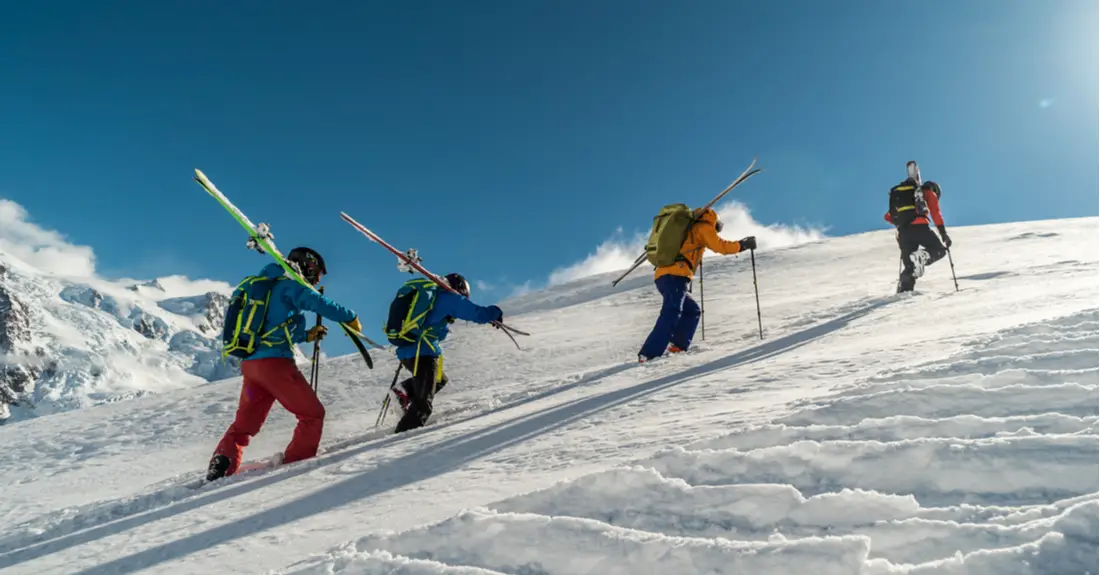 Backcountry skis (also known as alpine touring skis) are essentially powder skis, but with even more specialization. Designed with the very experienced skier in mind, these skis are incredibly lightweight. (After all, they are the only category of ski that is designed to go both uphill and downhill.) Their rise and reverse camber are very similar to powder skis since a significant amount of backcountry skiing will be done in deep snow. However, they are not as wide (no wider than 105mm underfoot).
The main feature of backcountry skis is that they require specialized climbing skins. These skins are attached to the base of your skis with tip and tail clips. Skins allow you to grip the snow more easily for uphill travel. They come in a variety of materials including mohair, nylon and other synthetic blends. And it is important to trim the skins correctly to fit your skis to avoid slippage.
You will also need to get special touring bindings and ski boots to complement these skis. The type will depend on your model of ski. You should also consider investing in specific backcountry ski poles. These collapsible poles can be extended to assist with climbing uphill and then shortened to function as traditional ski poles. Lastly, every backcountry needs a backcountry ski backpack to store their skins, as well as an avalanche beacon and other emergency supplies.
Freestyle skis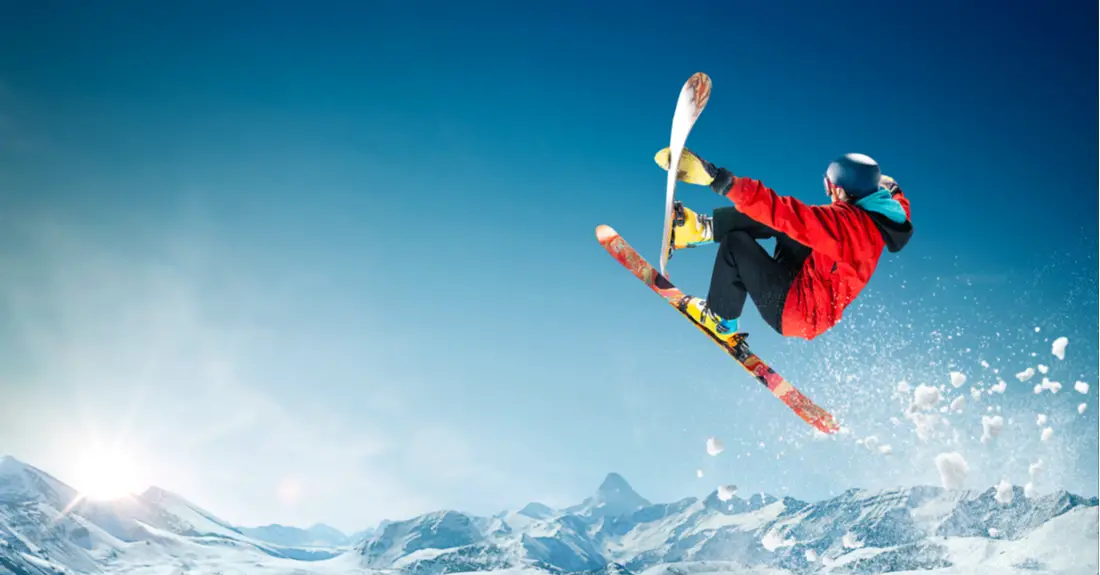 Freestyle skis, or park skis, are designed to provide control and stability above all else. They are also bidirectional, making them excellent for half-pipes, rails, jumps and other terrain park activities. These are wider than average ski (90 to 98mm underfoot and 110 to120mm at the tips), and they usually feature an early taper shape and gentle rocker. . The most crucial piece of park skiing equipment, however, is a quality ski helmet.
Racing skis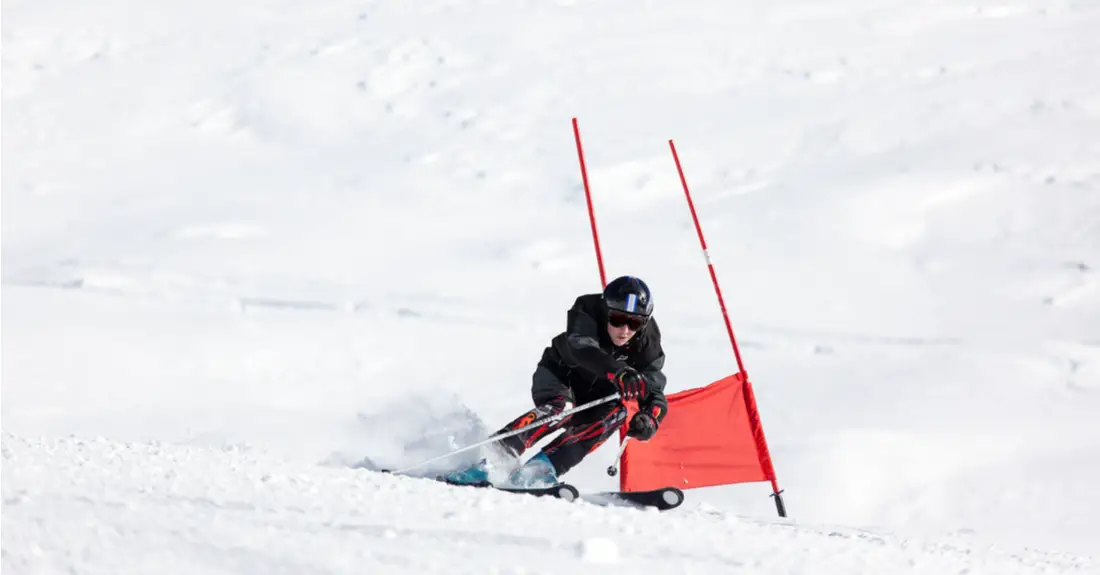 For the serious racer, downhill skis are long (about 160cm) and heavy. Since they are built with speed in mind, they are not the best choice for turning and carving. And because they are heavy and have zero rocker in the tip, racing skis will likely cause you to sink more quickly in deep snow, so they aren't a great choice for powder skiing. If you are planning on entering a competition, you may need skis that meet the International Ski Federation's legal dimensions, so be sure to check with your competition's governing body before making a purchase.
It's important to note that there are many variations of models within all of these different types of skis. The specific brand and model that you choose will depend on your size, body type, ability, location and other personal preferences. The best way to find a pair of skis that works for you is to use this guide to narrow down your preference. Then, try out a couple of demo pairs to find the perfect fit.