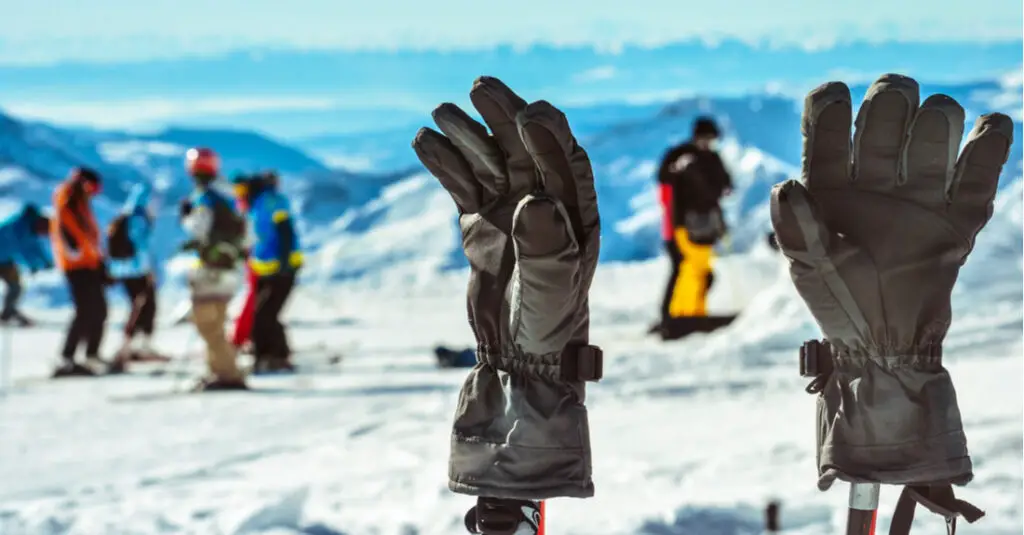 (Credit: Dima Zel/Shutterstock)
Editor's Note: We recommend products based on an objective ranking methodology that takes into account factors that matter most to consumers, such as durability, price and customer review rating. That said, MTNScoop.com may collect a percentage of sales from the links on this page. Please note that prices were accurate at the time of publication.
Protecting your extremities while skiing or snowboarding is vital if you want to enjoy your day on the mountain. There are few things worse than cold fingers. Fortunately, there are plenty of options when it comes to mittens and gloves – even if there is no universal consensus as to which hand covering is definitively better for the slopes. Whether mittens or gloves are a better option for skiing and snowboarding depends on what level and type of activity you plan on doing, the temperature and mountain conditions, and ultimately, your personal preference.
Should you wear mittens or gloves when skiing and snowboarding?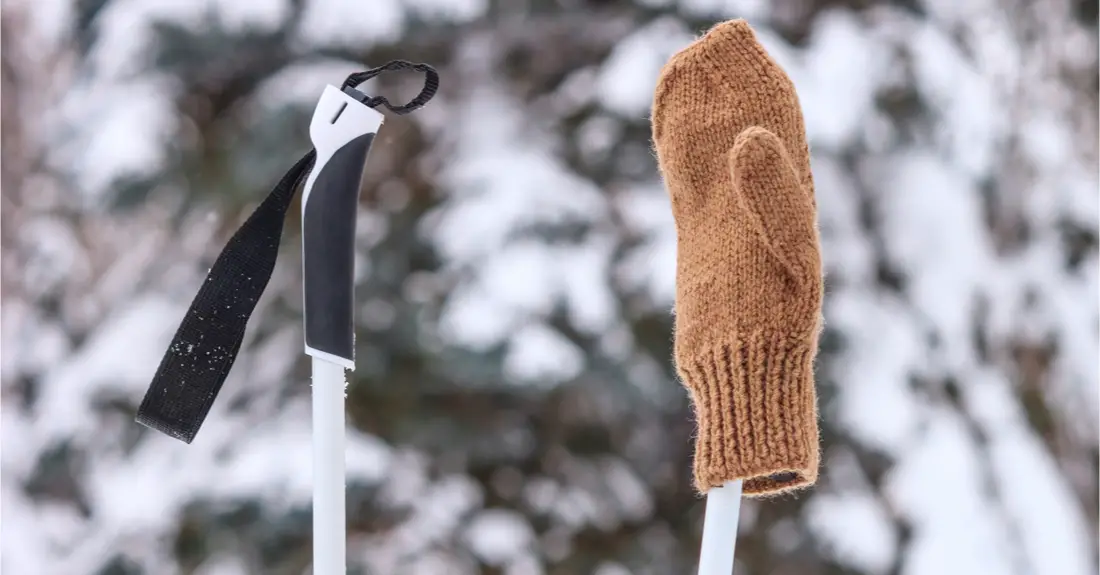 The main advantage of mittens is that usually they provide greater warmth than gloves. With all four fingers sharing the same pocket space and this allows them to share internal body heat. The biggest disadvantage of mittens is that they limit your fingers' range of motion, making it difficult to adjust straps, zippers and other gear. Many skiers tend to avoid mittens because they make it more difficult to hold poles than gloves do. (However, learning to hold a ski pole with mittens just takes some getting used to).
Meanwhile, gloves facilitate a better range of motion. Since each finger has individual pockets, this provides greater dexterity than mittens.And  it is easier to hold a ski pole with gloves than with mittens. The primary disadvantage of gloves is that without specialized heaters, they don't keep your hands as warm as mittens do. This can be very frustrating for skiers and boarders whose hands tend to get cold easily.
Ultimately, you should consider investing in a pair of each so that you're prepared for all types of on-mountain conditions.
What to look for when buying mittens and gloves for skiing and snowboarding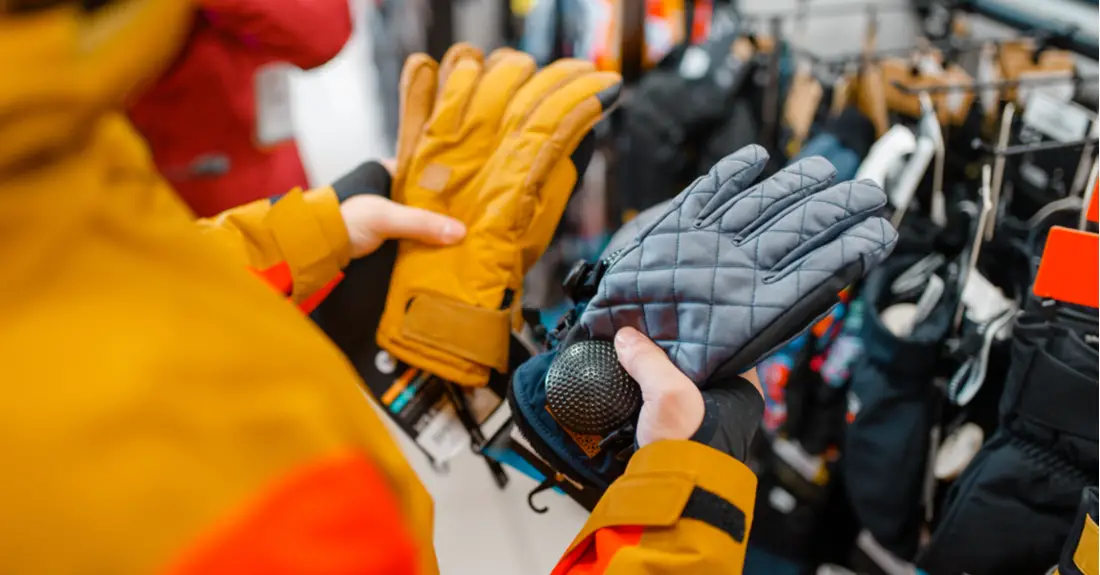 When it comes to buying mittens and gloves for skiing and snowboarding, many of the same rules apply. There are five key components that you should address: outer shell material, inner membrane, insulation, lining and fit.
Outer shell
The outer shell material should be durable and waterproof. This layer protects your hands from cuts and scrapes, and acts as the first line of defense in keeping water out. Snowboarders (who tend to fall more than skiers) might look for added toughness such as leather on the palms of the glove. Burton Gore-Tex Mittens are a great snowboard mitten option due to their faux leather pads and ergonomic fit.
Inner membrane
The inner membrane is the next layer. Its primary purpose is to keep the water out. There are a number of synthetic materials that can be used for the inner membrane. But you want something that has a tight weave that repels water while still remaining breathable. A tight weave also takes up less space, which doesn't limit your movements as much as a bulkier material. For example, WindRider makes a great pair of affordable quality ski gloves with a Cordura Nylon weave that binds the outer shell to the inner membrane.
Insulation
When it comes to insulation, thicker is not always better. Down insulation can definitely keeps your hands warm, but it only works well in dry climates. Down insulation doesn't dry quickly, and when wet will quickly go from warm to cold. A quality insulation material allows moisture to pass through the outer fabric away from your body, keeping your hands dry and warm. Cryoflex (found in Ironclad Tundra Gloves, for example) is used in industrial refrigeration systems, so it is a great insulation for cold temperatures.
Lining
The lining is the layer of glove closest to your hand (although many people wear an additional thin liner, but more on that later). The liner provides a moisture-wicking layer to keep your hands dry. However, inner liners often detach from the outer layer in cheap, low-quality gloves and mittens. This means that when you remove your hand, part of the glove comes out with it. Not only can this expose the interior to moisture, but it makes the glove or mitten very frustrating to put back on.
Fit
The final element is fit. You should have no more than one centimeter of room between your outstretched fingers and the end of the mitten or glove. Make sure the cuff fits tightly enough to prevent air from getting in. Many ski gloves and mittens have cuffs that can be adjusted to fit snugly against your wrist. Unigear makes great adjustable-fit ski gloves with a durable wrist strap. You should also consider a mitten or glove leash, which prevents mittens and gloves from getting lost when you take them off.
Hybrid and special gloves and mittens for skiing and snowboarding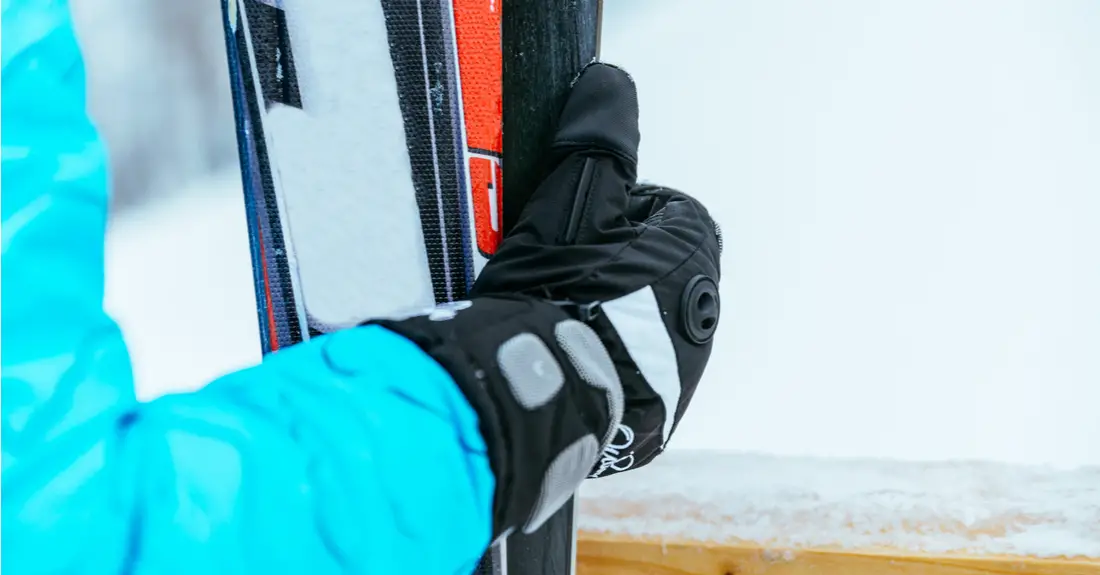 Lobster-style gloves are a hybrid of gloves and mittens. Resembling a lobster claw, the thumb and index finger are separated from each other and the other fingers (like a glove), while the middle, ring and pinky finger all share a pocket. This allows skiers to more comfortably hold their poles while keeping their other fingers warm. Another great option are wireless heated gloves such as the Snow Deer electric heated ski gloves. And Savior has a great hybrid option for those looking for a heated lobster ski mitten combination.
Don't forget the liner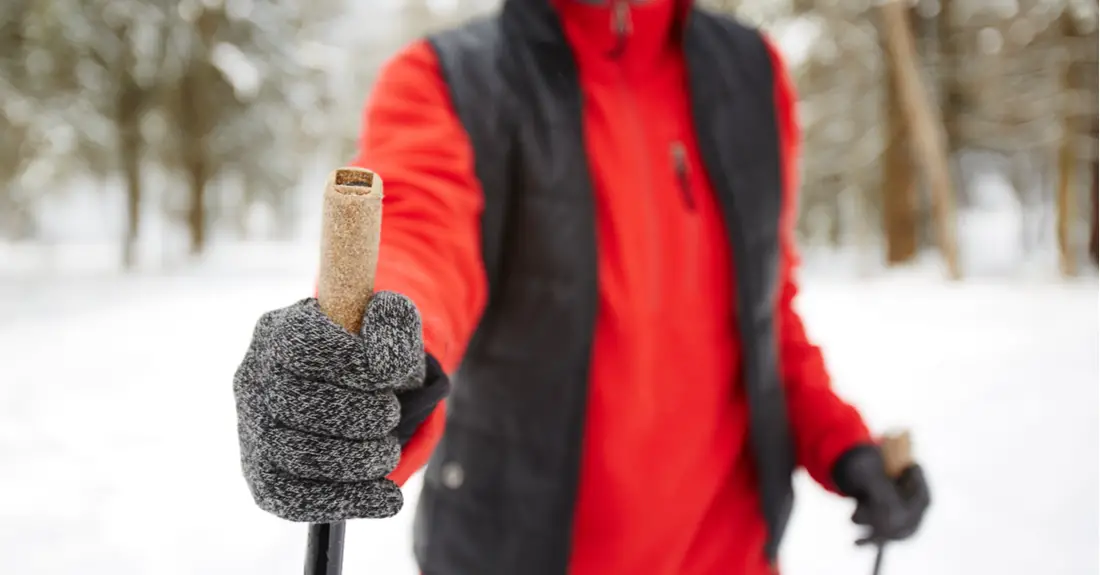 Even the best glove limits fine motor skills such as texting or switching out ski goggle lenses. You should always wear another liner under your gloves or mittens so that when you remove them you won't expose your bare skin to the cold. There are a number of touchscreen glove liners that have specialized fingertips designed for smartphone use.