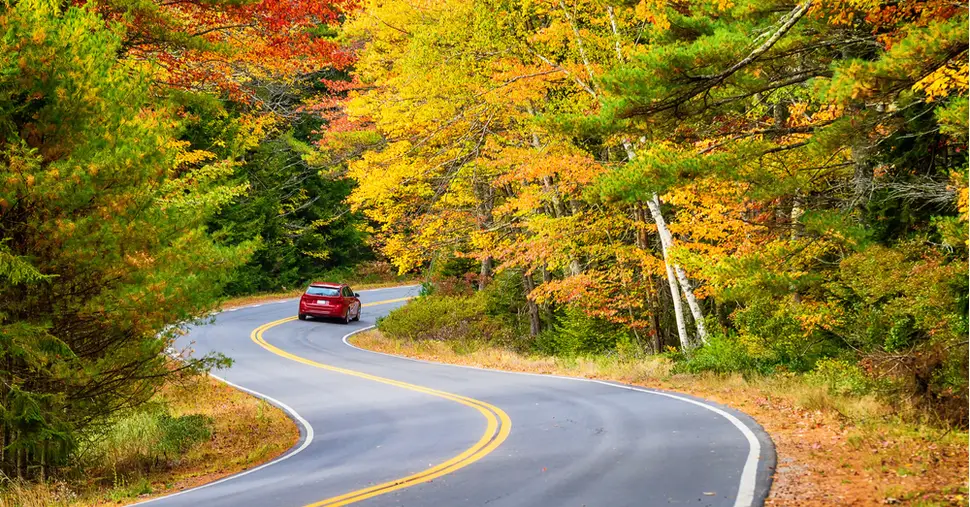 (Credit: Leena Robinson/Shutterstock)
From the rocky Downeast coastline to the forested Western Mountains, Maine has no shortage of natural beauty. It also has one of the oldest and best scenic byway programs in the nation, with four of the nation's 150 national scenic byways. Whether you're moose-watching, leaf-peeping, lobster shack-hopping or simply craving a rural escape, these are 10 of the most beautiful scenic drives in Maine.
Old Canada Road (Route 201)
Old Canada Road follows Route 201 for 78 miles through the heavily forested region between Solon and the Canadian border, a trading route once used by the Abenaki tribe. This National Scenic Byway is an excellent choice for wildlife watching (lots of moose) and autumn leaf-peeping. You can drive it in three hours. But give yourself a day so you can stop and explore small towns like Bingham and Jackman.
Schoodic National Scenic Byway
For uncrowded Downeast Maine coast at its best, take a drive along Schoodic National Scenic Byway. This 29-mile route passes through the mainland section of Acadia National Park and out to scenic Schoodic Point. While the drive is relatively short, you'll want to give yourself plenty of time to explore the lighthouses, fishing towns, blueberry barrens and lobster shacks along the way.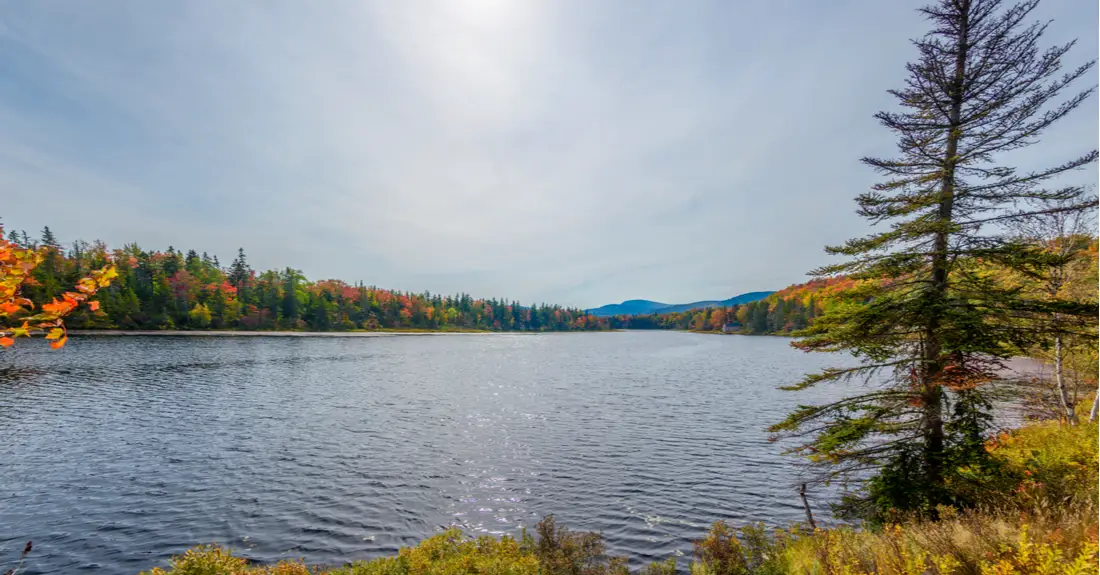 Rangeley Lakes Scenic Byway
The 35-mile Rangeley Lakes Scenic Byway follows State Highways 4 and 17 through the lake-dotted mountains of western Maine. The route scales the ridge line of the Appalachian Range, offering plentiful opportunities for outdoor recreation along the way. Stop for an outdoor adventure, such as hiking, bicycling, camping, fishing, hunting, snowmobiling and skiing. Be sure to pull over for the stellar views from the Height of the Land on Route 17.
Million Dollar View (Route 1)
The name says it all. The Million Dollar View Scenic Byway, a short eight-mile stretch of U.S. Route 1 near the border of New Brunswick, affords spectacular views of the Chiputneticook chain of lakes, as well as Mount Katahdin and Peekaboo Mountain. Keep an eye out for wildlife. Moose, bear, deer and eagles frequent this region of Maine.
Bold Coast Scenic Byway
The Bold Coast Scenic Byway ranks among the state's newest and longest byways, winding some 125 miles through coastal Washington County. Driving this route gives you a thorough introduction to Downeast culture, history and nature. Do some bird watching on the rocky coastlines, learn the art of clam digging, or pick wild blueberries in summer.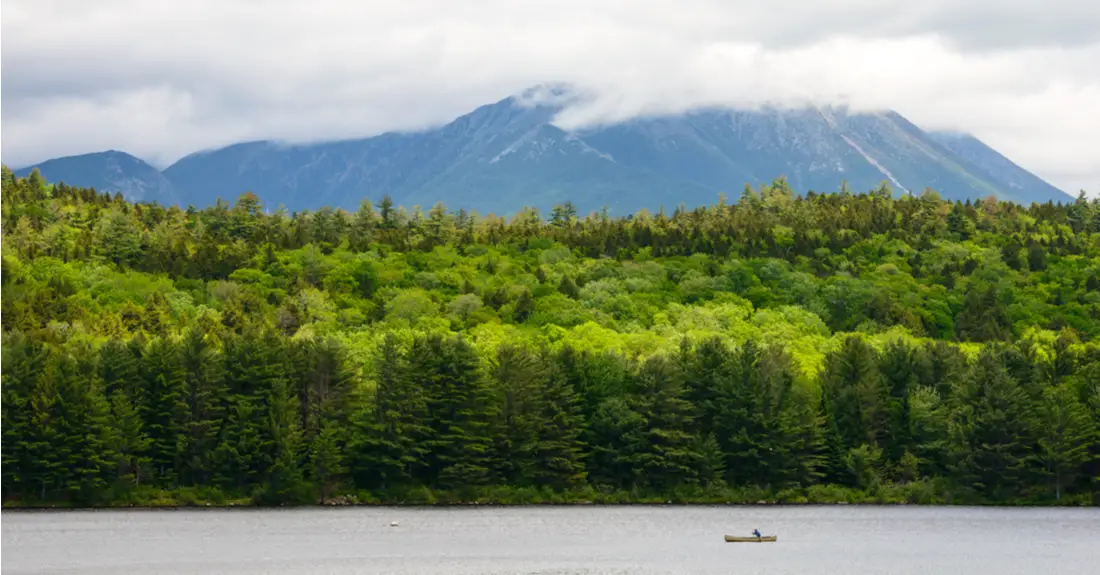 Katahdin Woods and Waters Scenic Byway
Katahdin Woods and Waters Scenic Byway gives access to a sparsely populated area of northern inland Maine. You'll pass Maine's tallest mountain (Mount Katahdin) and the longest river entirely in the state (the Penobscot River). You can also enjoy Maine's best state park ( Baxter State Park ). The portion of the byway along Route 11 doubles as the access route to Katahdin Woods and Waters National Monument.
Fish River Scenic Byway (Route 11)
Traveling for 37 miles between Portage and Fort Kent, the Fish River Scenic Byway shows off some of the best scenery in northern Maine. This largely forested drive over rolling hills offers views of Eagle Lake and Mount Katahdin. It also provides access to some of the state's best areas for brook trout and salmon fishing.
Moosehead Lake Scenic Byway
Following Route 15 from Jackman to Greenville, the 59-mile Moosehead Lake Scenic Byway delivers plenty of mountain views. You'll likely see a moose or two while driving along Maine's largest lake. Stretch your legs on a hike to the top of Mount Kineo for panoramic views.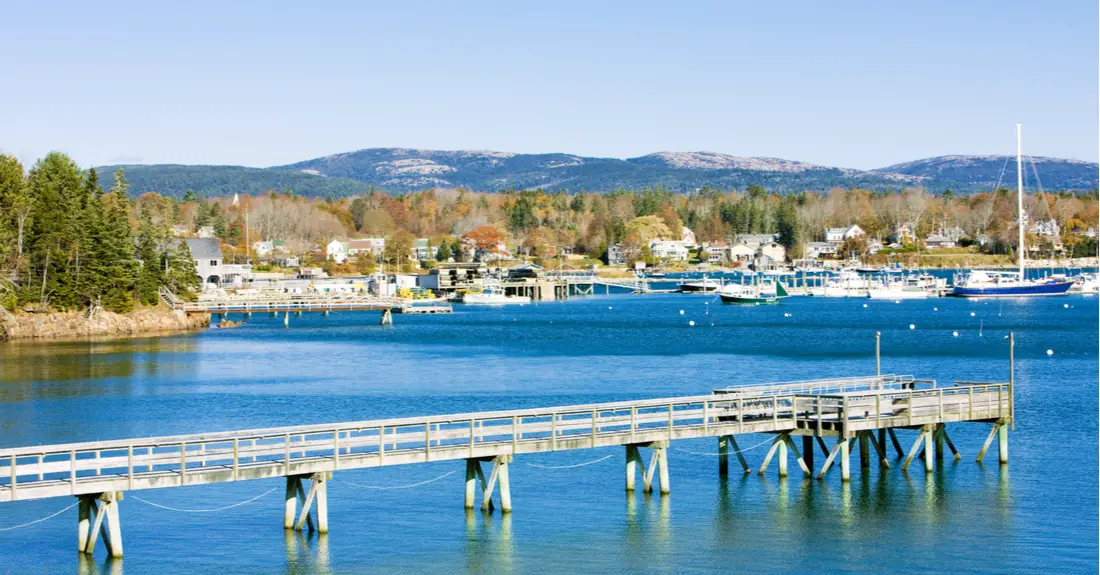 Acadia All-American Road
The Acadia All-American Road follows Route 3 and several historic carriage roads for 40 miles through Acadia National Park. The route begins on the mainland before crossing a bridge onto Mount Desert Island. Then, it passes through Bar Harbor before following the park loop road. Avoid traffic on this popular route by riding the free Island Explorer bus along the Bar Harbor Road and Loop Road routes.
Pequawket Trail (Route 113)
The 60-mile Pequawket Trail Scenic Byway follows Route 113 as it traces the Saco River through historic towns, farmland and White Mountain National Forest. This drive offers four seasons recreation: hiking and climbing in spring; swimming, fishing and kayaking in summer; leaf peeping in autumn; and snowmobiling, cross-country skiing and snowshoeing in winter.