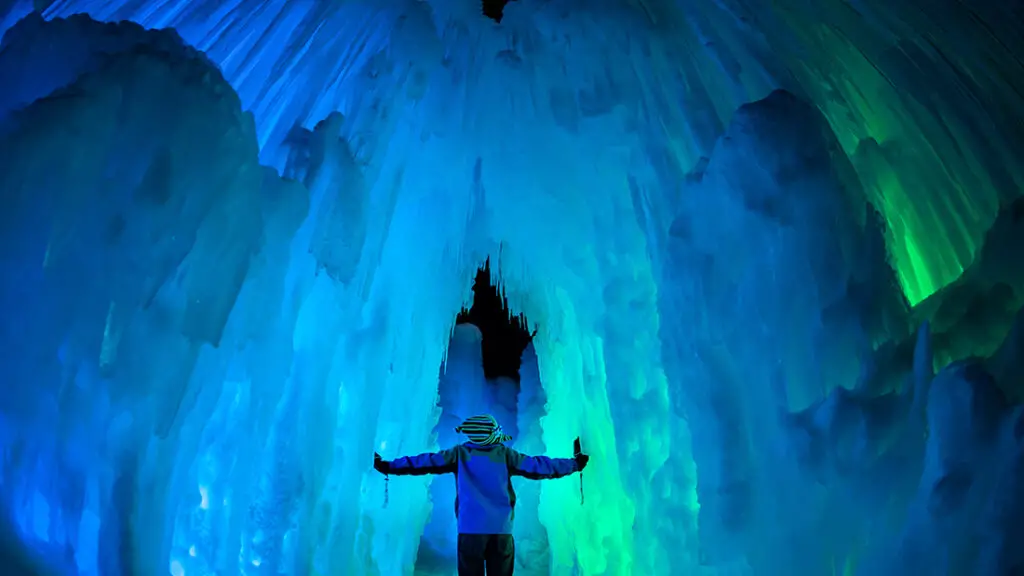 (Credit: Bryan Rowland/Ice Castles)
Whether you have kids of your own, or you're still a kid at heart, ice castles are a spectacular winter tradition you won't want to miss. This winter, make a plan to experience one of these five ice castles in the USA.
Four out of five featured castles are created yearly by Ice Castles, with the mission to bring joy to others. Each castle features LED-lit sculptures of animals and movie characters, as well as thrones, slides, tunnels and fountains completely interactive for visitors to explore. Each location uses over 20 million pounds of ice – growing 12,000 icicles every day. The fifth castle featured serves as a central focus of Saranac Lake, New York's annual Winter Carnival.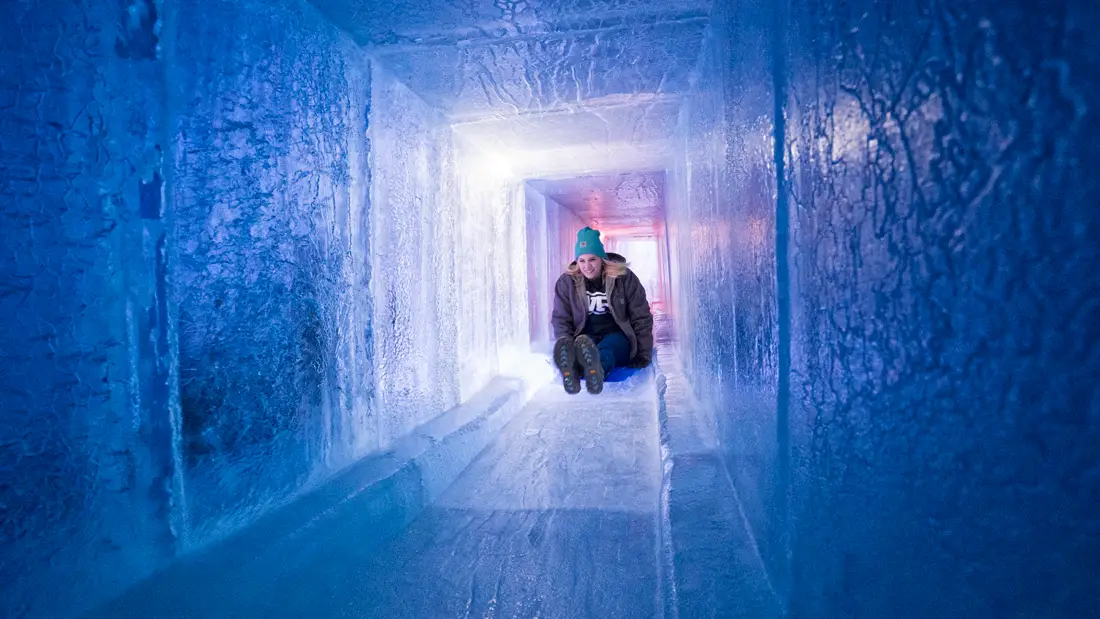 Dillon, Colorado
If you're headed to Colorado for a ski vacation, make time to go shopping at the Outlets at Silverthorne and check out the Dillon Ice Castle. Located up the road from Silverthorne, Dillon Town Park offers numerous shopping and dining options adjacent to the castles. Kids (ages 4-11) pricing starts at $12.99 on weekdays and $17.99 for adults.
Lincoln, New Hampshire
The Lincoln Ice Castle sits outside of the North Woodstock area near Loon Mountain Resort. Each installation takes up to two months to complete start to finish. Kids (ages 4-11) pricing starts at $14.99 on weekdays and $19.99 for adults.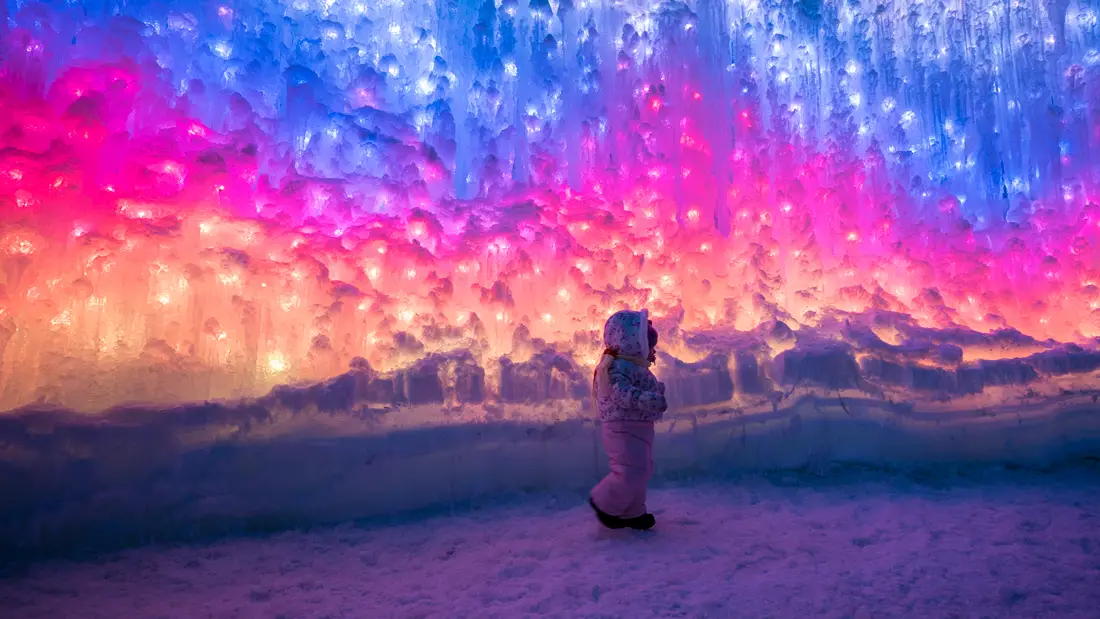 Midway, Utah
Built on Homestead Resort near Park City, the Midway Ice Castle features thousands of icicles hand-placed by 20 to 40 professional ice artists. The castle measures approximately one acre in size and takes approximately two months to construct. Kids (ages 4-11) pricing starts at $9.99 on weekdays and $13.99 for adults.
Lake Geneva, Wisconsin
Located north of Geneva Lake, this ice castle features ice slides, crawl spaces, caves and illuminated fountains. Book a cottage or suite on site at Geneva National Club & Resort and enjoy drinks and dinner in addition to your castle experience. Kids (ages 4-11) pricing starts at $12.99 on weekdays and $18.99 for adults.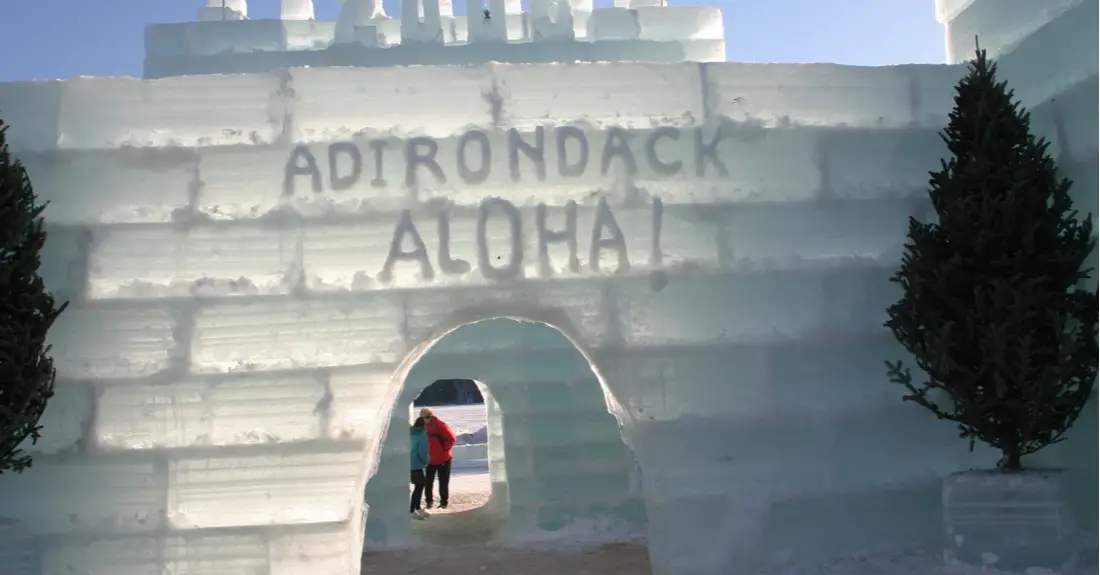 Saranac Lake, New York
Headed to Lake Placid ? Take a small detour to nearby Saranac Lake for the town's annual Winter Carnival in February. Separate from Ice Castles, Saranac Lake's Ice Palace became a benchmark of the event in 1887, just one year after the carnival first took place. Admission to the Ice Palace is free, and stays open for viewing as long as Mother Nature permits.