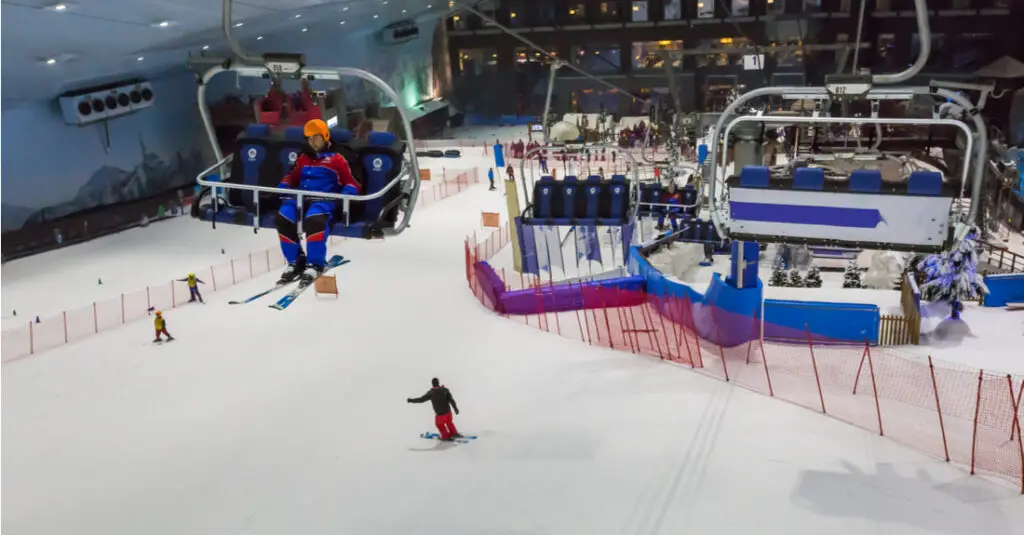 (Credit: M101Studio/Shutterstock)
If you're looking to spice up your next ski adventure, indoor skiing might be just the thing. An activity Europeans have been enjoying for decades is now a growing American trend. Regardless of the weather outside, these indoor ski areas dotted around the globe offer a full ski day experience with freshly made snow, frigid temps and chair-lift rides. At these five indoor ski areas around the world, dreams of an endless ski season are reality.
Big Snow American Dream, New Jersey
New Jersey is home to North America's first and only year-round indoor ski resort, Big Snow American Dream. This 180,000-square-foot facility is located at the Meadowlands, a mega shopping and entertainment complex located just 30 minutes from New York CIty. This impressive 16-story structure offers four chair lifts, a 160-foot vertical drop, and four acres of skiable terrain. Try your hand at Sno-Go biking. Sno-Go bikes are mountain bikes fitted with skies and provide a unique way to experience the mountain.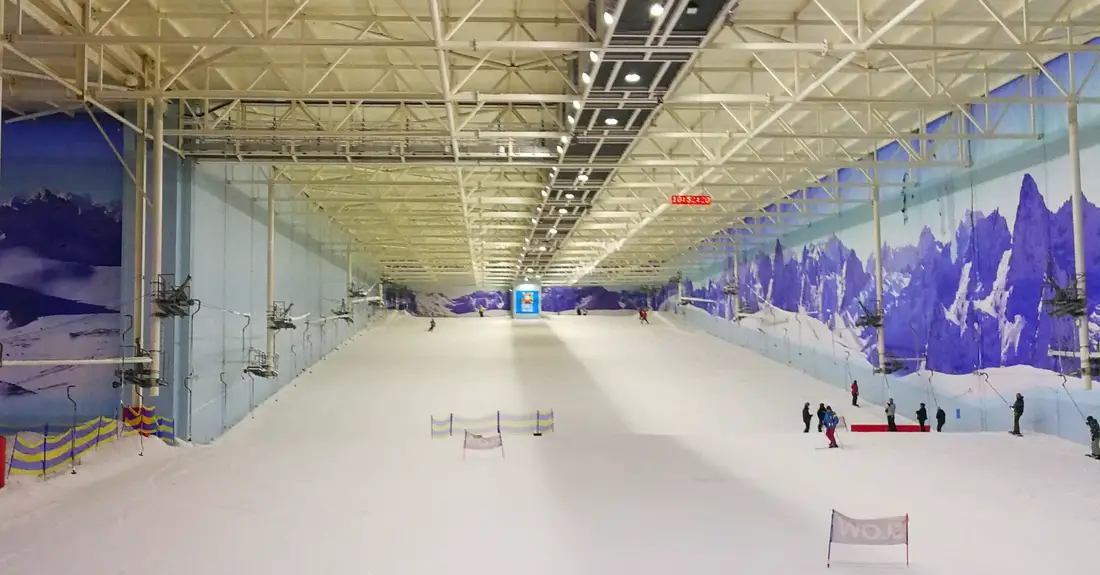 Chill Factor, Manchester, England
Why visit the Swiss Alps or Italian Dolomites when England's Chill Factor delivers fresh indoor powder just four miles from Manchester's city center. With its two ski lifts suspended from the ceiling, Chill Factor's provides plenty of unobstructed ski space. This includes the UK's longest indoor snow slope at 590 feet. Ski and snowboard lessons are offered for all levels, and there are plenty of fun snow activities, like the Luge Slip 'n' Slide, for when you need a break from the slopes.
Snow World, The Netherlands
Add a ski day to your Amsterdam itinerary with a visit to Snow World 's indoor ski resort, just 20 minutes from the city. This indoor resort encompasses two mountains with slopes suitable for all ski levels. No need to bring your equipment: Complete ski packages are available for rent, including skis or snowboards, boots, ski pants, jackets and helmets.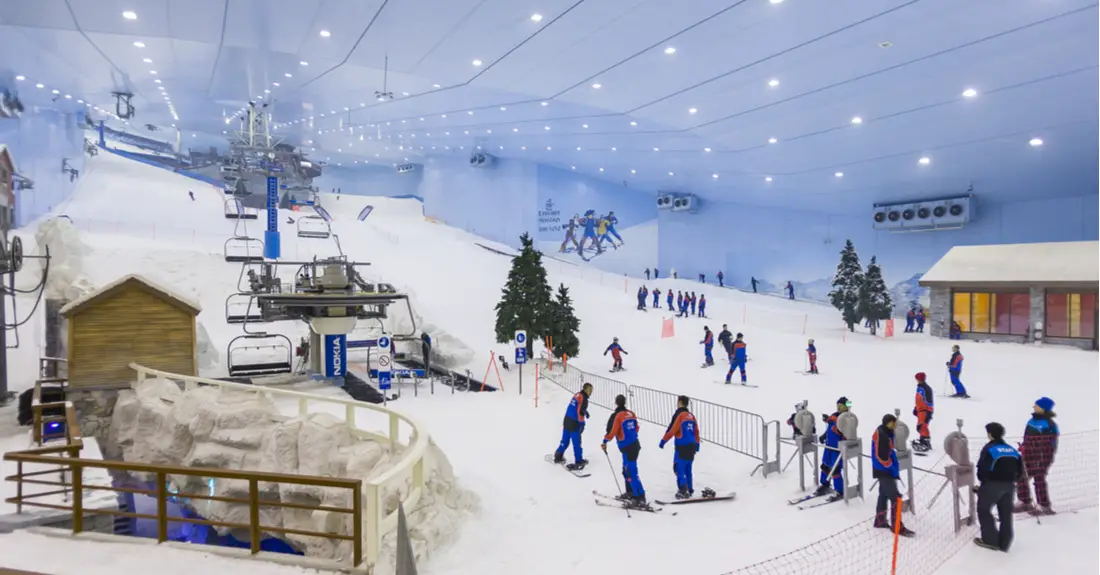 Ski Dubai, Dubai, UAE
A city synonymous with luxury, Dubai is also home for one of the world's best indoor ski centers, Ski Dubai. This 240,000-square-foot winter wonderland touts plenty of space to ski, snowboard and toboggan. You can even visit penguins. The indoor resort offers five runs with various degrees of difficulty. And it's 32,000-plus-square-foot snow park is the largest in the world. Serious skiers will enjoy Ski Dubai's 1,312-foot Black Diamond run – the world's first indoor Black Diamond trail.
Alpincenter, Germany
There are always optimal ski conditions inside Germany's Alpincenter. This popular indoor ski area offers trails for all ski levels, private and group lessons, and slalom slopes for race training. Take a break from the trails by tubing on one of the resort's designated tubing runs. Or, try your hand at curling. Continue the family fun at Toni's Adventure World, located on site, offering indoor play areas with plenty of places to climb, slide and jump in ball pits.