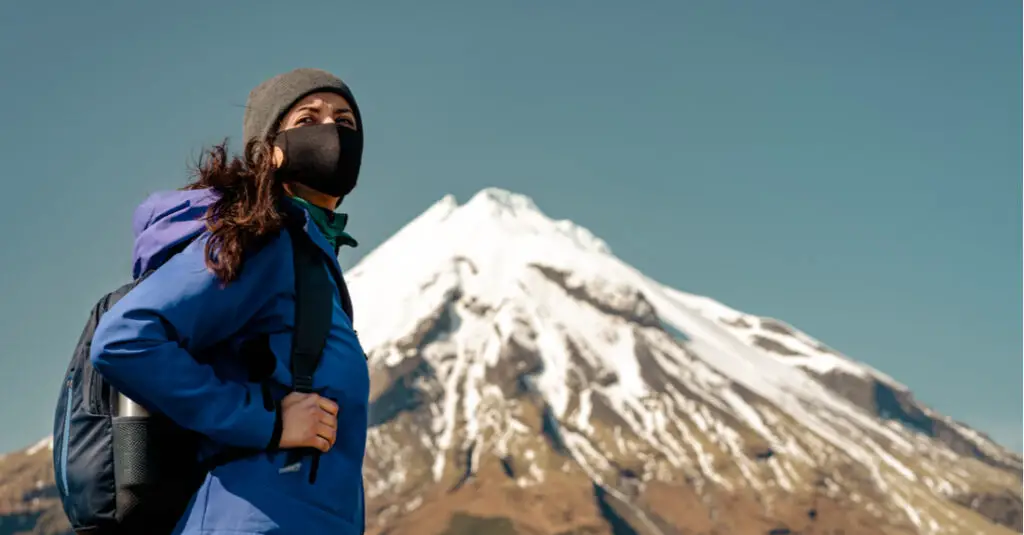 (Credit: Ripio/Shutterstock)
Editor's Note: We recommend products based on an objective ranking methodology that takes into account factors that matter most to consumers, such as durability, price and customer review rating. That said, MTNScoop.com may collect a percentage of sales from the links on this page. Please note that prices were accurate at the time of publication.
The past year has been challenging for outdoor enthusiasts. From travel restrictions to confusing mountain reservation systems, skiers, snowboarders, hikers, mountain bikers and just about everyone with a Fitbit has had to adapt to changing rules and regulations. One of the most noticeable safety measures has been the widespread mandates for face masks for outdoor recreation. This mandate will likely continue well beyond the 2020/21 winter sports season.
However, a mask doesn't have to limit your favorite outdoor activities. The official position of the Center for Disease Control and Prevention (CDC) is that "for healthy people, wearing masks during exercise has not been shown to be harmful". The key is to find a face mask that is effective and breathable, and that doesn't limit your normal range of motion or hinder your normal breathing patterns. Dianne Consiglio, a microbiologist, offers some practical health and logistical advice for mask selection: "From a health perspective, the mask has to be dense enough to prevent the virus from getting through. For outdoor activities, the mask should be antimicrobial and washable – and washed every night."
With that in mind, prepare for your next adventure with our list of the best face masks for outdoor recreation.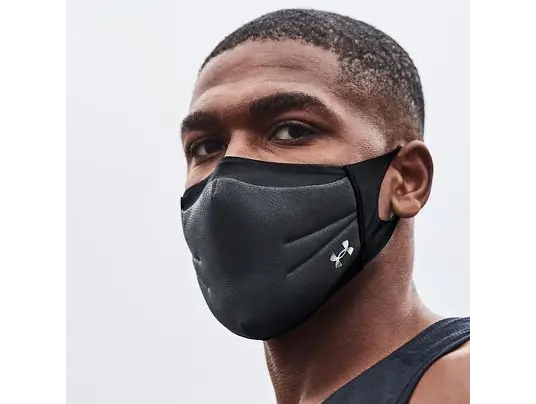 Best Face Mask for Cold, Damp Conditions: Underarmour UA Sportsmask
Underarmour has emerged as a solid leader in creating durable outdoor wear. And that now includes a line of men's and women's sports-based face masks. The Underarmour UA Sportsmask is a triple threat: a moisture-resistant shell, a polyurethane foam filter, and an antimicrobial interior.
Like most of the masks on this list, the Underarmour Sportsmask's multiple layers are in compliance with the World Health Organization's (WHO) guidance, which suggests that face masks have three players of fabric for maximum protection. These factors, combined with the Sportsmask's sleek, simple design, made it a favorite among college football players and coaches this year, as many teams played a delayed season well into the cold, wet winter months.
Learn more about the Underarmour UA Sportsmask .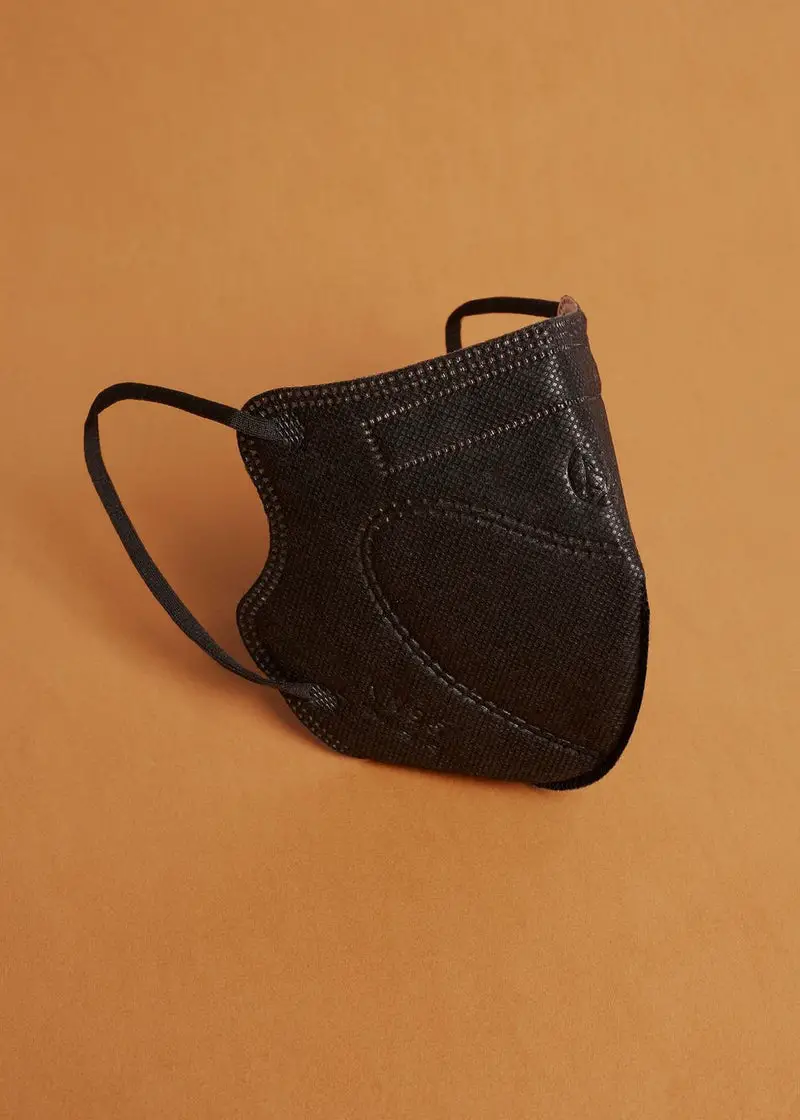 Best Face Mask for Urban Outdoor Activities: Vida KN95
Most outdoor enthusiasts would likely love nothing more than a solo workout in nature's most pristine conditions. But the reality is that many people still have to contend with crowds to some extent or another. This is especially true in urban areas, where residents are eager to trade smaller living quarters for some fun in the great outdoors. This mask has been officially certified by the FDA as fulfilling the stringent standards for the KN95. This means that the mask blocks out 95 percent of particles equal to or larger than 0.3 microns.
The Vida KN95 doesn't sacrifice health for breathability. The five layers of non-woven, melt-blown and cotton materials are designed to maximize protection without blocking airflow. Another cool feature about this mask is the company's focus on sustainability. Each order includes a prepaid return label so customers can send back their used masks for proper recycling.
Learn more about the Vida KN95 .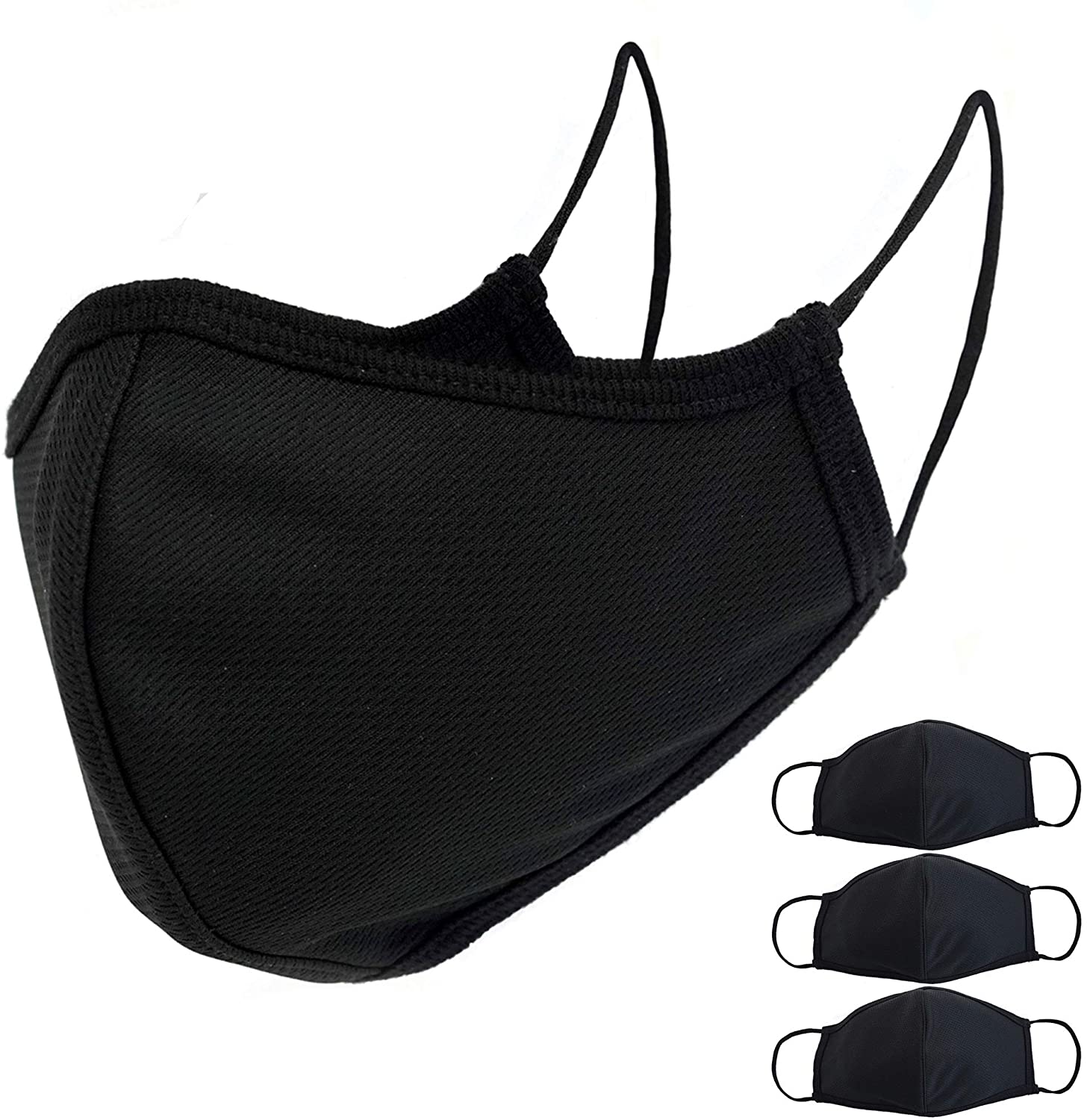 Best Face Mask for Glasses-wearers: EnerPlex Reusable Face Mask
One of the biggest complaints from people who wear glasses is how masks cause glasses to fog up. (As someone who wears glasses to drive at night, I can definitely relate to this struggle.) Enter the EnerPlex Reusable Face Mask, a soft-fitting, breathable face mask that promises not to pull on the ears. The three layers of synthetic material combine with NanoFine technology, which has been shown to decrease bacteria by over 99.9 percent. This middle layer technology is the same framework that prevents fogging. The middle layer traps the moisture and bacteria from the first layer, absorbing the humidity so it doesn't rise upwards towards the eyes.
The CDC notes that multi-layer cloth masks, such as the EnerPlex, prevent the release of exhaled respiratory particles into the environment, along with the microorganisms these particles carry. This mask effectively blocks most large droplets (20-30 microns and larger) as well as the exhalation of fine droplets and particles (also often referred to as aerosols) smaller than 10 microns.Even if you don't wear prescription glasses, this mask is a great compliment to sunglasses or ski goggles.
Learn more about the EnerPlex Reusable Face Mask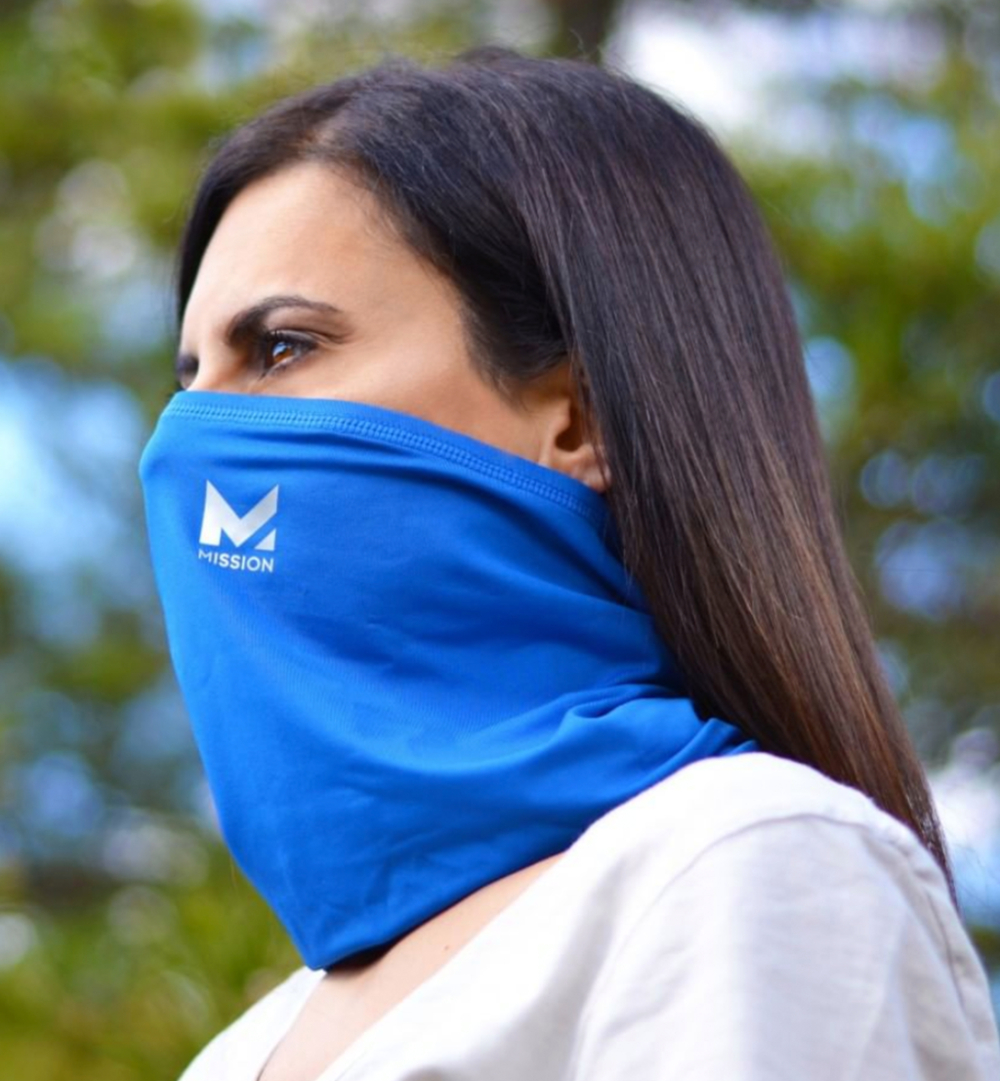 Best Face Mask for the Mountain: Mission Cooling Face and Neck Gaiter
Even before the pandemic, most people included some sort of face covering on their skiing or snowboarding packing list. (After all, who wants a cold neck?) The Mission Cooling Face and Neck Gaiter is a gaiter that doubles as a face mask. While the CDC has stated that most gaiters aren't as effective as other face mask options, this one was specifically designed with personal protective equipment (PPE) standards in mind. The lightweight material abides by the suggestions for denseness and thickness.
The mask's SPF 50 coating also offers protection against up to 98 percent of UV rays, making it the perfect accessory for a bluebird day. Consiglio notes that one significant benefit for skiers and snowboarders is that this mask does not fit around the ears. "There's less chance for this mask to pop off the ears with hats, helmets [or] goggles on," she said.
This mask also comes in handy during the summer with its state-of-the-art cooling capabilities. Run the mask under cold water and it reportedly cools to about 68 degrees to keep you comfortable for up to two hours in warm weather.
Learn more about the Mission Cooling Face and Neck Gaiter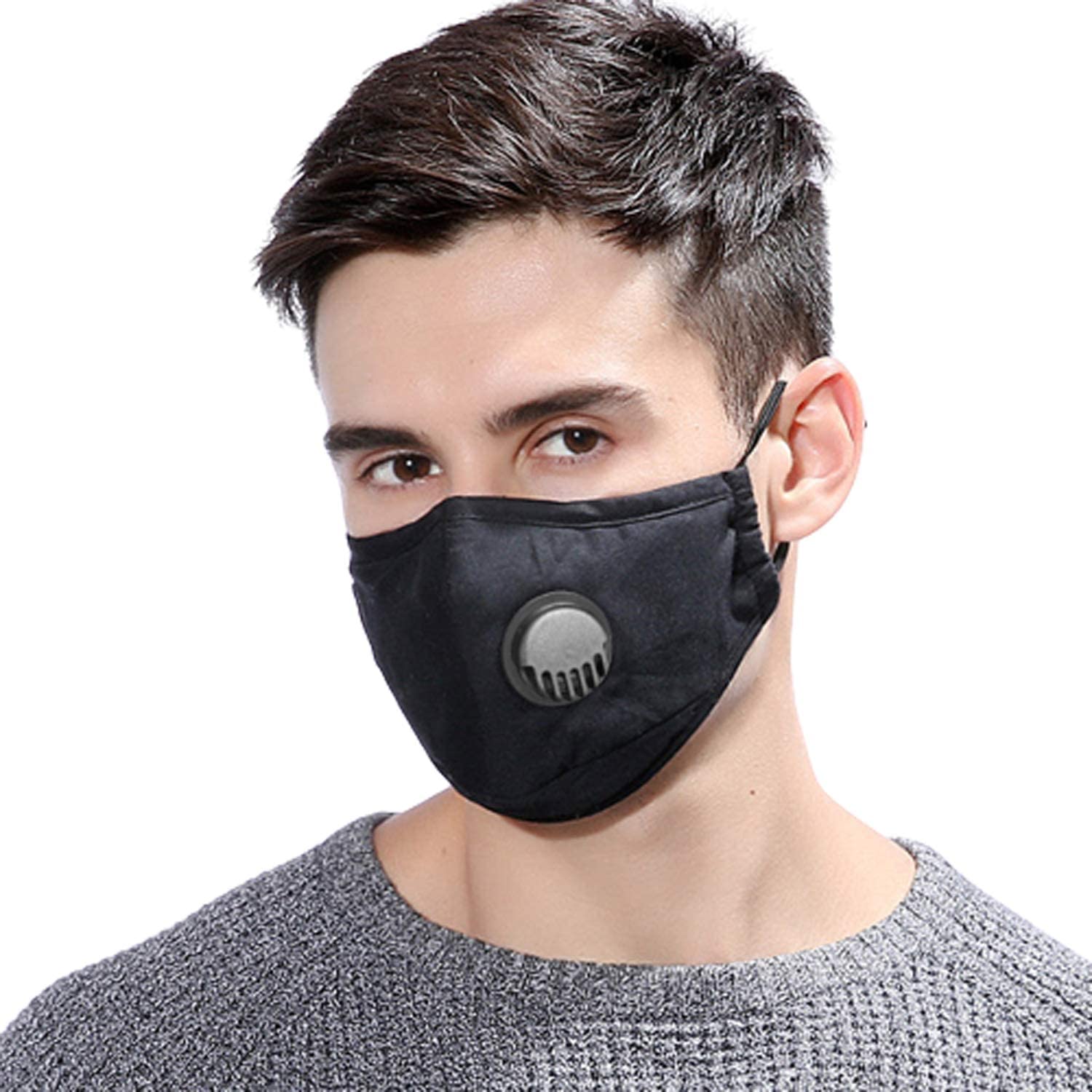 Best Face Mask for Outdoor Cardio Workouts: FF Flex and Fitness Valve Mask
Cardio is already hard. Masks make it harder. This simple, washable (and very affordable) unisex mask features a breathing valve and comes with two PM2.5 Carbon Filters. Plus, the carbon filters have been shown to protect against air pollution, making it ideal for walking or jogging in urban areas. However, valve masks aren't recommended if you're planning on being within six feet of others for a prolonged period, as some experts question the safety of valves. In this case, it would be wise to have a backup mask in case you encounter others or crowds. However, this type of mask is also good for filtering out some pollutants.
Learn more about the FF Flex and Fitness Valve Mask
Recently, there has been a great deal of debate about whether or not two masks are better than one. Keep a few disposable paper masks on hand as backup should something happen to your primary mask. Or wear a disposable mask underneath another mask for an extra layer of protection.