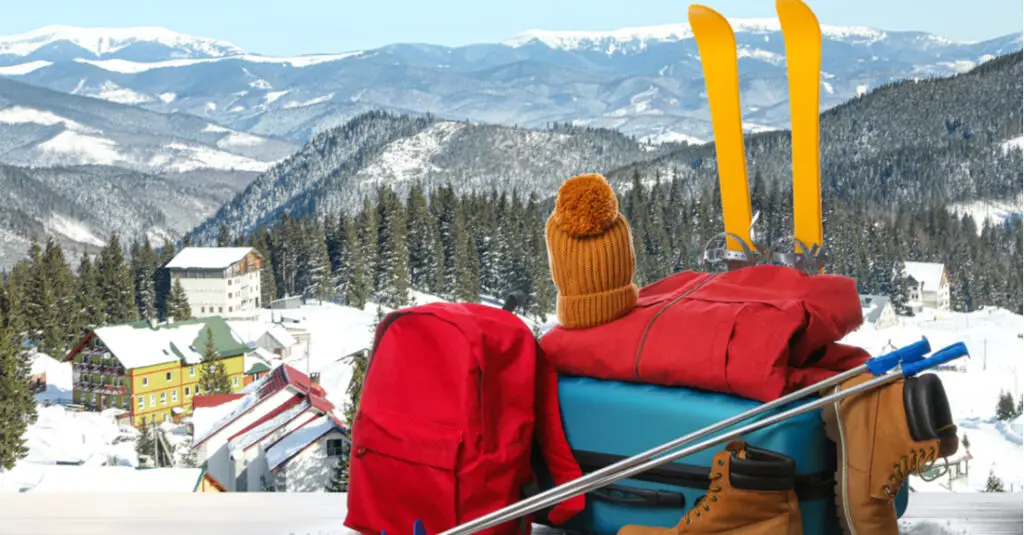 (Credit: New Africa/Shutterstock)
Whether you're cruising down the powdery slopes of Utah or gliding along the cross-country trails of Vermont, a great ski trip requires the right gear. We've compiled a list of everything you'll need, both for individuals and for families, to keep you warm, dry and safe during your winter adventures. Be sure to keep this ski trip packing list handy as you prepare.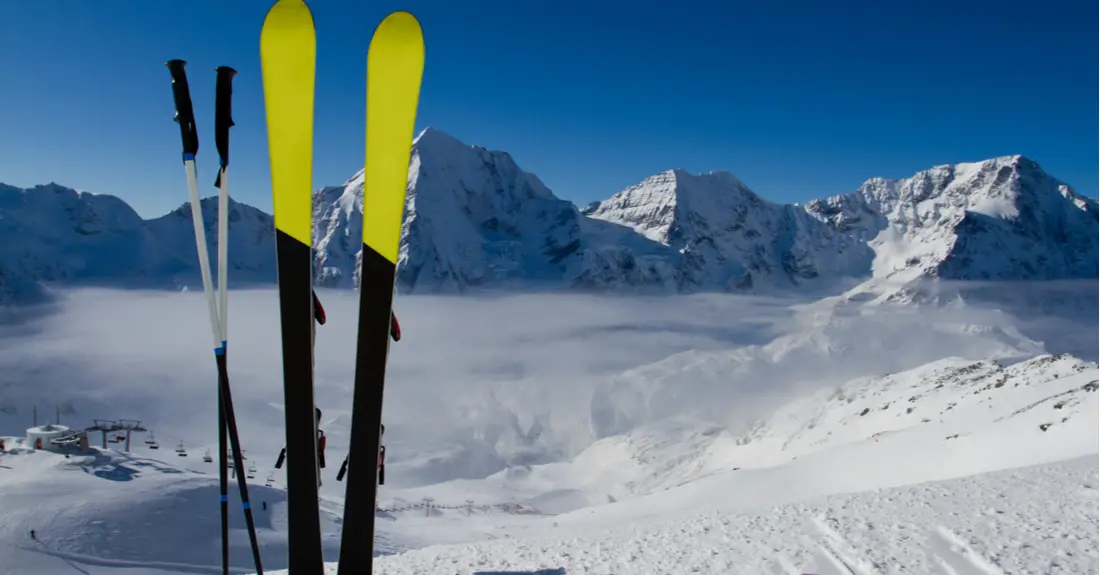 Ski Trip Packing List: Ski and Snowboard Gear
If you're a casual skier (or if this is your first time skiing), you'll want to rent equipment rather than shell out the money to buy it. When you're trying on boots, remember to do so while wearing thick socks. Whether you rent or bring your own equipment, these are the essentials.
Skis or snowboard
Ski poles
Ski or snowboard boots
Goggles or sunglasses
Helmet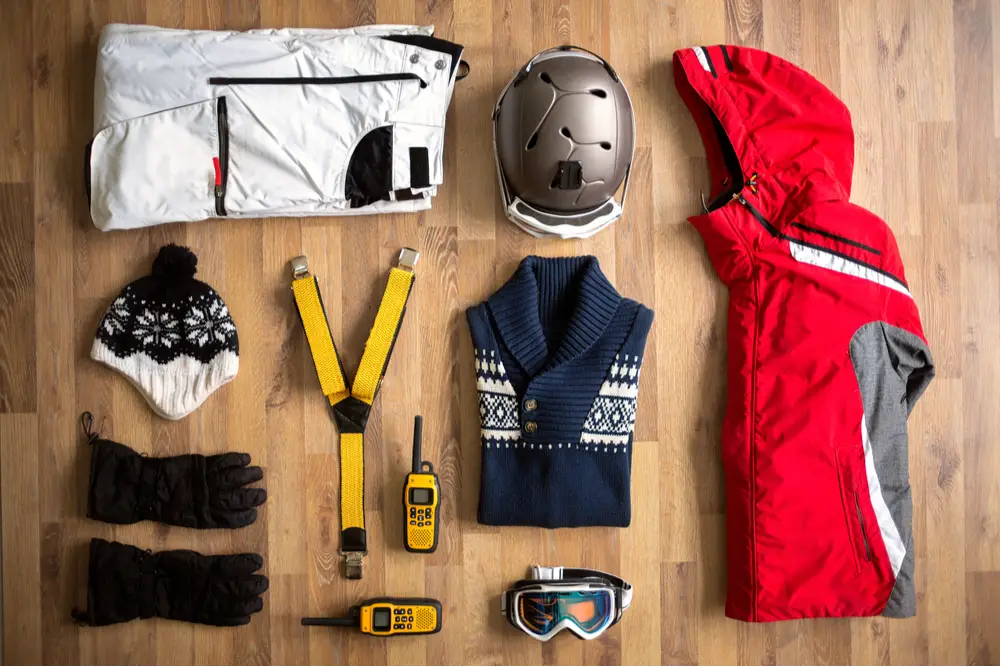 Ski Trip Packing List: On-Mountain Clothing
When you're skiing, you'll want to keep warm and dry without overheating. Think layers. Avoid cotton, especially for your thermal base layer and socks, as it absorbs sweat and is slow to dry, which can make you cold.
Thermal base layer (top and pants)
Long-sleeve shirt, sweater or fleece jacket
Waterproof ski jacket
Waterproof ski/snowboard pants
Neck warmer
Wool socks
Waterproof gloves or mittens
Winter hat or beanie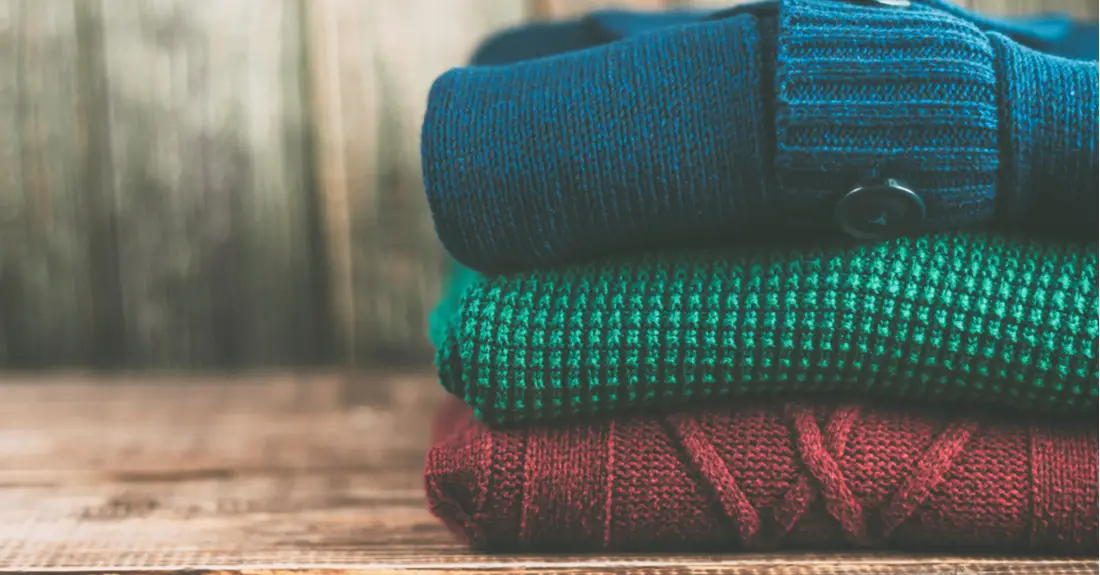 Ski Trip Packing List: Off-Mountain Clothing
Even if skiing makes up the bulk of your trip, you'll need to pack for the downtime as well. Layers are still a good idea, as well as items that keep you warm and comfortable. Remember to pack any items that will allow you to enjoy additional amenities at your hotel, such as a swimsuit for the pool or hot tub
Winter jacket
Long pants or jeans
Long-sleeve shirts
Sweaters
Scarf
Winter hat
Gloves or mittens
Undergarments
Warm socks
Non-slip shoes or boots (shoe chains add extra grip)
Slippers
Pajamas
Swimsuit
Flip flops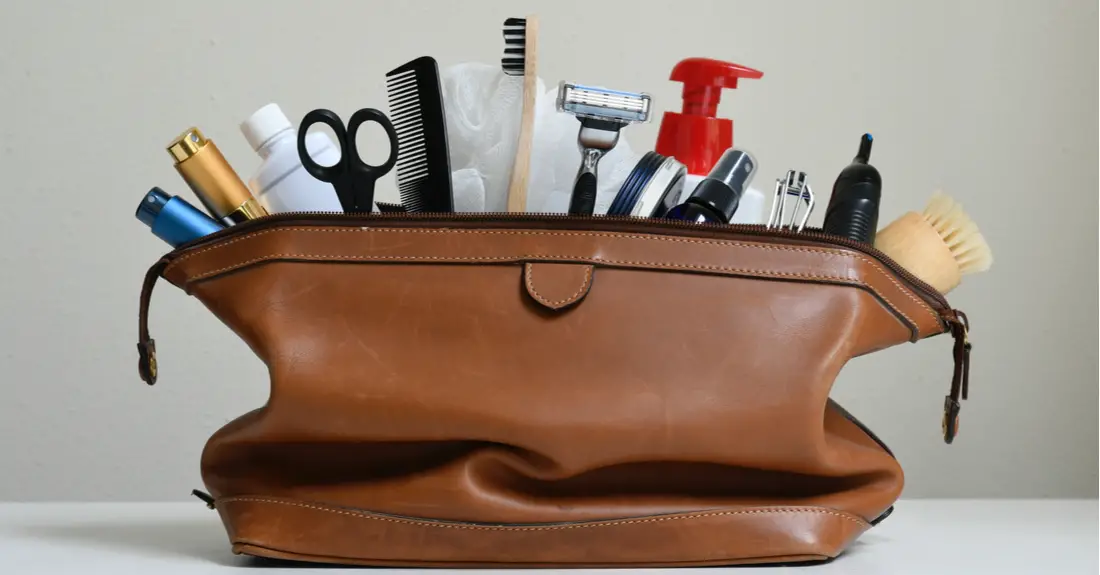 Ski Trip Packing List: Toiletries
Plan to pack any toiletries you'd want on any other trip, but keep in mind that the cold air can dry your skin faster. Remember to pack plenty of lotion or moisturizer. To save room in your luggage, bring travel-sized versions when possible.
Toothbrush and toothpaste
Deodorant
Comb, brush or other hair accessories
Soap
Shampoo and conditioner
Shaving products
Lotion
Glasses or contacts
Nail clippers
Cosmetics
Medications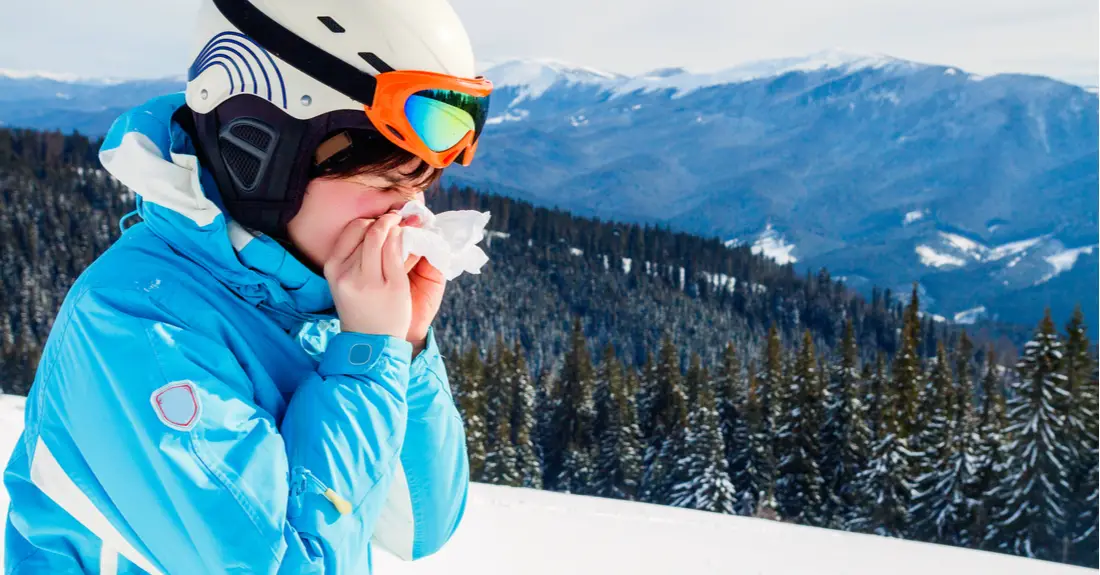 Ski Trip Packing List: Items for your jacket
There are a few essential items you'll want to keep with you while skiing, some for safety and others for comfort. Stow these in the pockets of your ski jacket so they'll be close at hand when you need them.
Sunscreen
SPF lip balm
Hand and feet warmers
Tissues
Lift ticket with a retractable holder
Anti-fog wipes
Hand sanitizer
Snacks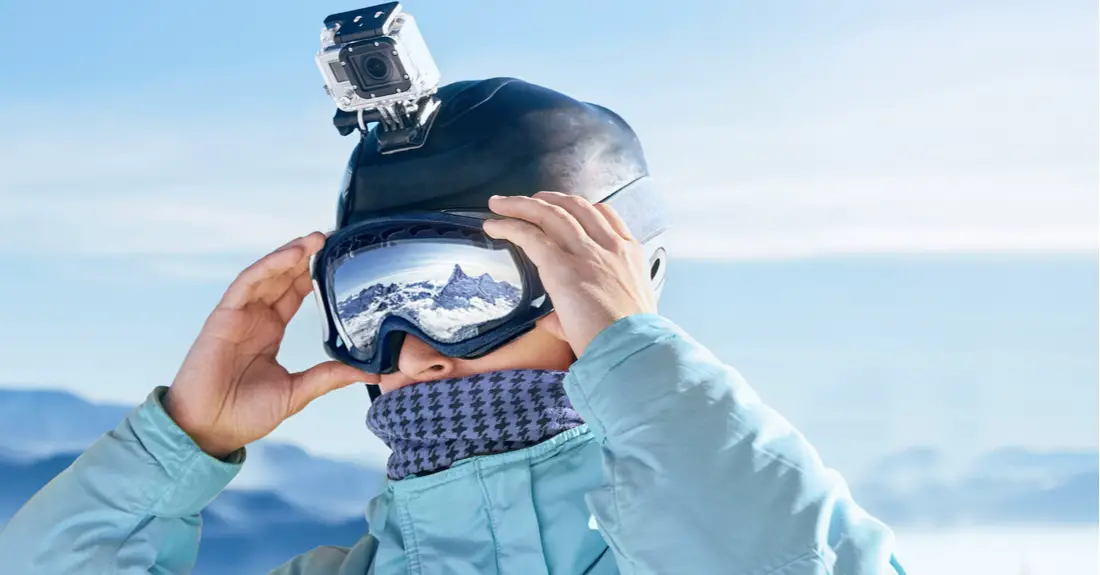 Ski Trip Packing List: Miscellaneous Items
As with any trip, be sure to bring those little items that you know you'll need to pay for things, keep your devices charged, enjoy your downtime and handle emergencies.
ID card
Credit cards
Portable charger
Camera or GoPro
Chargers for all electronics
Headphones
Insurance cards
First aid kit
Books or e-reader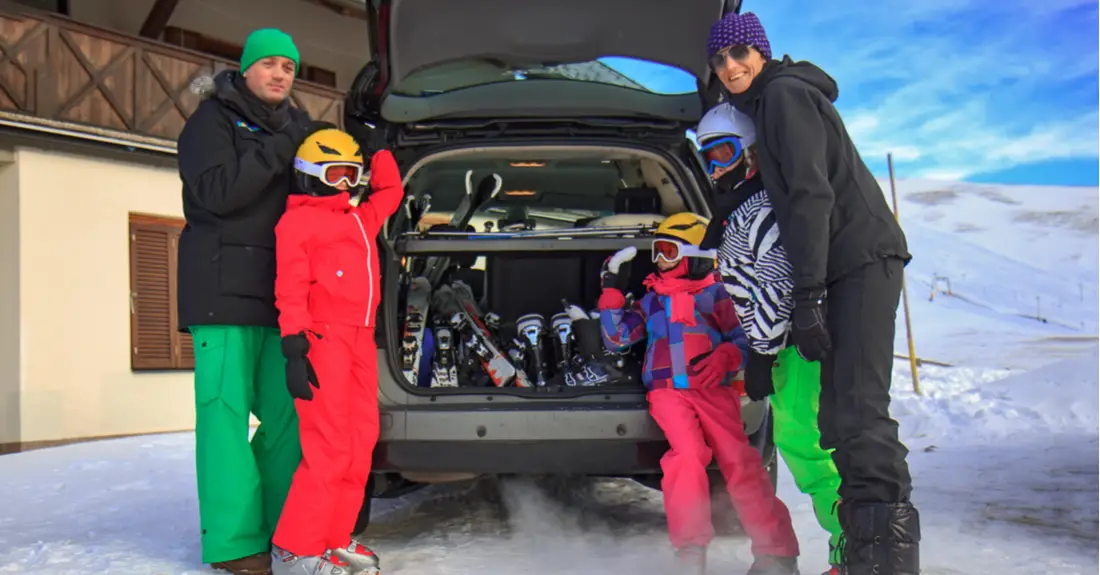 Ski Trip Packing Tips for Families
Your packing list won't change drastically whether you're preparing for a solo trip or a family vacation. But the amounts will multiply. Organization becomes more important the more people you're packing for. Here are some tips as you gear up for your family ski trip.
Label all your kid's clothing and gear before you go. Use duct tape or hockey tape to write their names on skis, boots, helmets and clothing.
Pack a few entertainment items, like playing cards, coloring books or toys, for time spent relaxing at your hotel or cabin.
Keep everything organized with packing cubes. Use a different color for each family member. Small cubes are great for toiletries, chargers, snacks and ski accessories. Pack resort cloths and light layers in medium cubes, and reserve the large cubes for bulky sweaters, jackets and ski pants.
Opt for mittens rather than gloves for kids under 12. Young children tend to have a harder time taking gloves on and off. And, little kids usually don't ski with poles, so they don't need the extra dexterity. It's also a good idea to invest in a set of mitten clips to secure each mitten to your child's ski jacket.