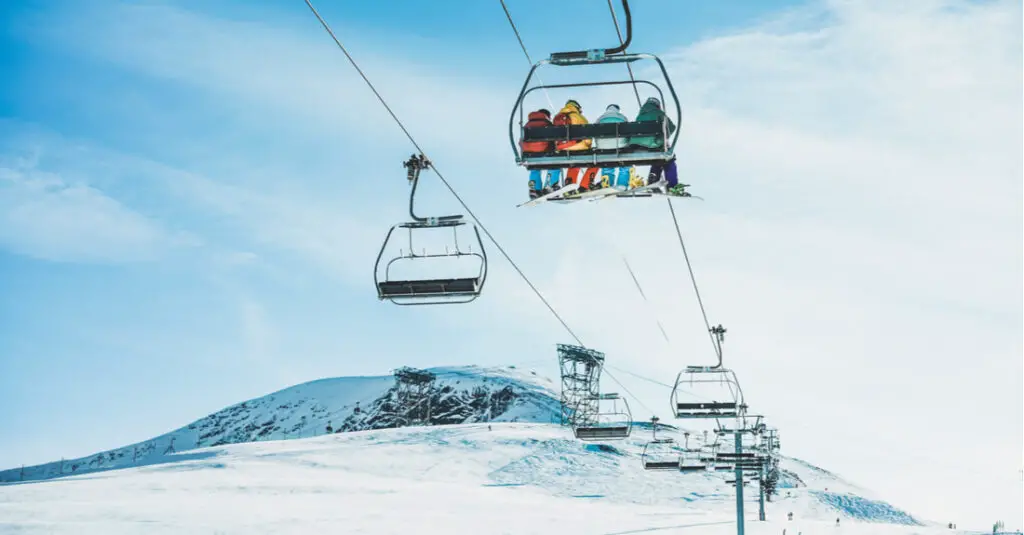 (Credit: DisobeyArt/Shutterstock)
Though you won't get far on a ski adventure without proper gear and warm clothing, they aren't the only ski day essentials needed. Adding a few comforts to stay warm, dry and safe on the trails will make the day more enjoyable. We've compiled a list of ski essentials for your day on the slopes.
Hand and Feet Warmers
Temps on the mountain might dip below freezing, but your hands and feet can still be toasty warm. Keep extremities comfortable by using hand and foot warmers available in single-use or reusable varieties. Single-use warmers are air-activated and can last up to eight hours, carrying you through a full day on the slopes. Reusable warmers are made with a chemical solution activated by bending a metal strip. While their re-usability is convenient, they only stay warm up to two hours.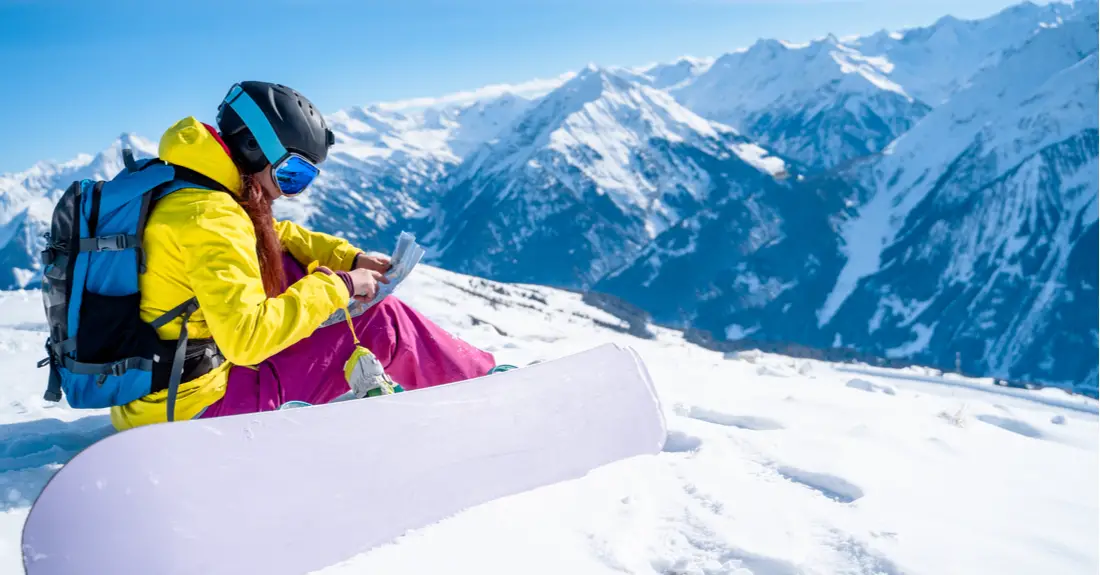 Resort Map
For your own safety and that of others on the mountain, bring a map and plan your runs accurately. Skiing Double Black Diamonds are great for advanced skiers, but accidentally taking the wrong lift and skiing a trail beyond your ski ability puts you and skiers around you in jeopardy. Accurately navigate the trails by grabbing a printed map at the lodge or downloading a mapping app like Maprika to your phone. Many mapping apps feature GSP capabilities that allow you to locate friends and track your ski performance. Don't worry about spotty cell service; maps are saved in the phone's memory, making it accessible even in the most remote areas.
Sunscreen
Don't pack away the sunscreen when summer ends. Bring it to protect yourself from powerful ultraviolet rays reflected off the snow, as well as the sun's intensity at high altitudes. Choose a sunscreen offering SPF 30 or higher and made specifically for snow sports with added protection against the elements, like Piz Buin Mountain Sun Cream offering high altitude skin protection from sun, cold, and wind.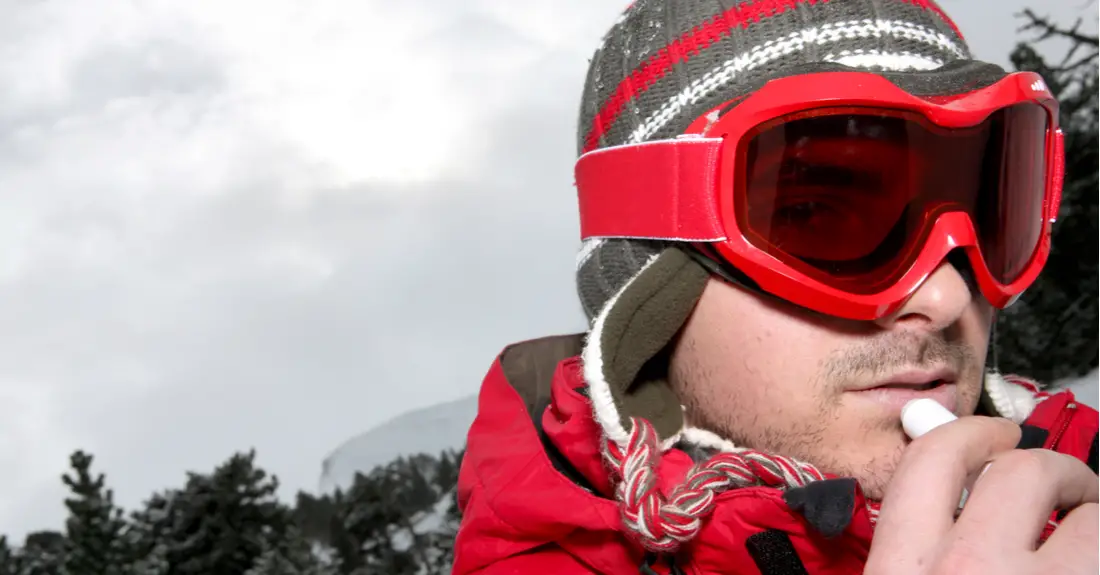 Lip Balm
A day on the slopes exposed to wind, snow, and sun can leave lips dry and chapped and in need of repair. Most lip balms contain beeswax, jojoba, and other oils to help moisturize lips throughout the ski day. Also look for a balm with SPF protection, as your lips can burn, too.
Tissues
A runny nose while skiing is inevitable, be sure to come prepared. Even if your ski gloves have a fleece section in the thumb for nose-wiping, it's still a good idea to stuff a few tissues into your pocket for when the need arises.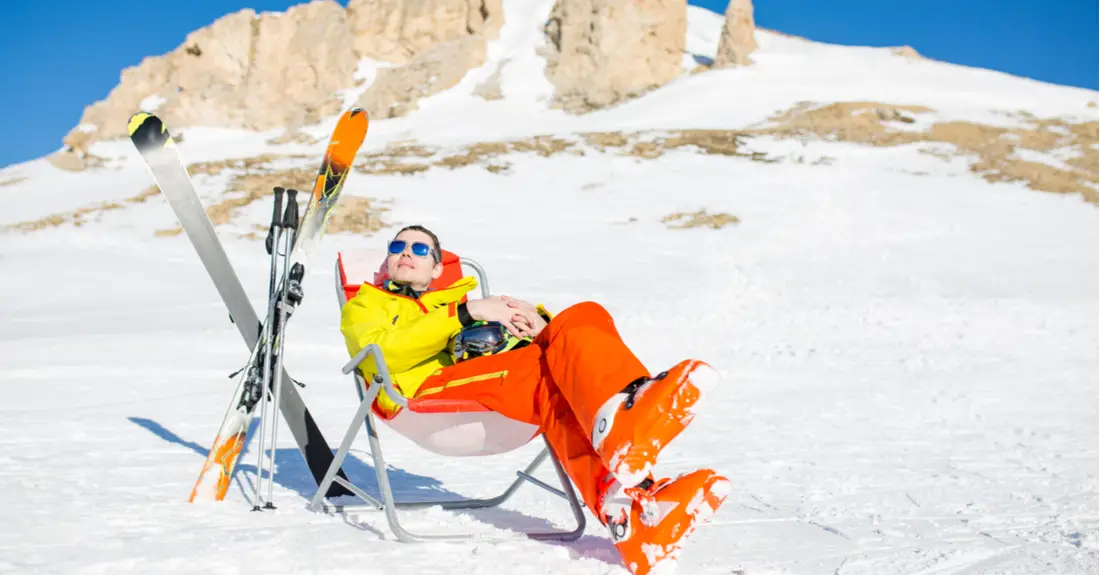 Sunglasses
Whether you wear them during a lunchtime break or après-ski, sunglasses are a must-have on the mountain. Though goggles are the preferred eye wear on the mountain, offering protection, fog resistance, and an unobstructed field of vision, sunglasses serve their own purpose. With a lighter weight, sunglasses are the more comfortable eye wear choice and typically are easier to get in prescription form compared to goggles.
Glove Liners
A much needed essential for a day on the slopes, glove liners provide a variety of functionality. These thin liners worn beneath gloves or mittens provide an extra layer of warmth. Made of moisture-wicking material, they'll help keep hands warm and dry. If you need to adjust your boots or unzip a pocket, you can remove your bulky gloves without exposing skin. Many liners, like REI's top seller Merino Wool Liner Gloves, offer touchscreen capabilities so you can use your phone and still stay warm. Liners are also the perfect springtime ski glove for those warm late-season days on the slopes.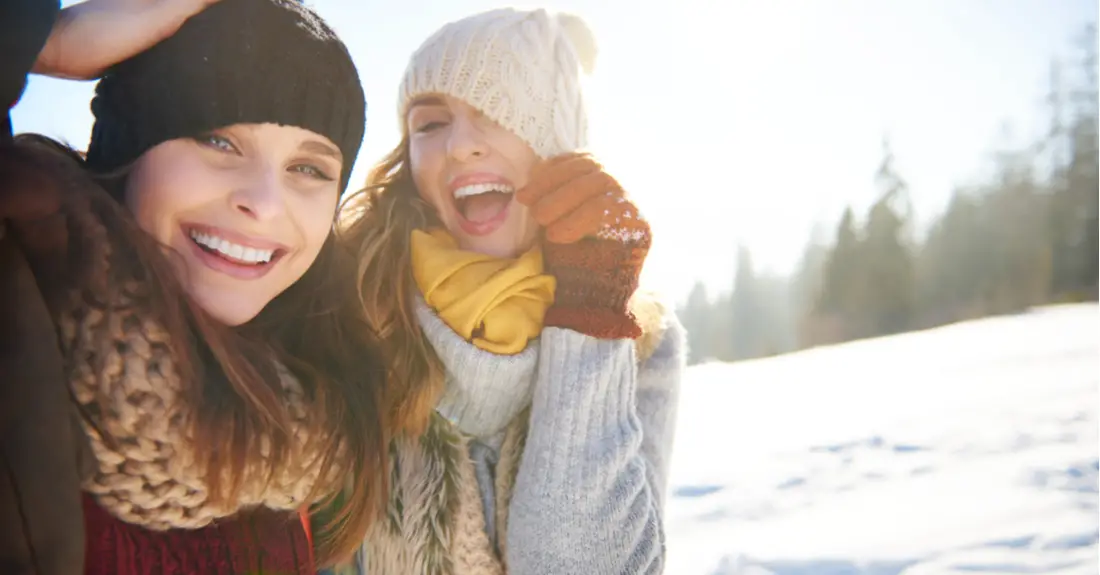 Ski Hat
Whether hiding helmet hair or keeping warm off the slopes, a hat is a top ski day essential. Some skiers choose to wear a hat under a ski helmet. But doing so can compromise the fit and diminish safety. Because of this, hats are best kept as an après-ski fashion statement.
Velcro Ski Ties
As a compact, cost-effective ski essential, Velcro ski ties provide an easy method to transport and store skis. The ties attach above bindings, holding skis securely together when transporting or storing in racks.
Retractable Ski Pass Holder
Scanning your season pass or ski ticket is quick and easy with a retractable ski pass holder. These weather-resistant gadgets clip to zippers or pant loops and offer enough length to swipe a terminal or show a lift operator. These will also come in handy for kids, who have a tendency to misplace things.