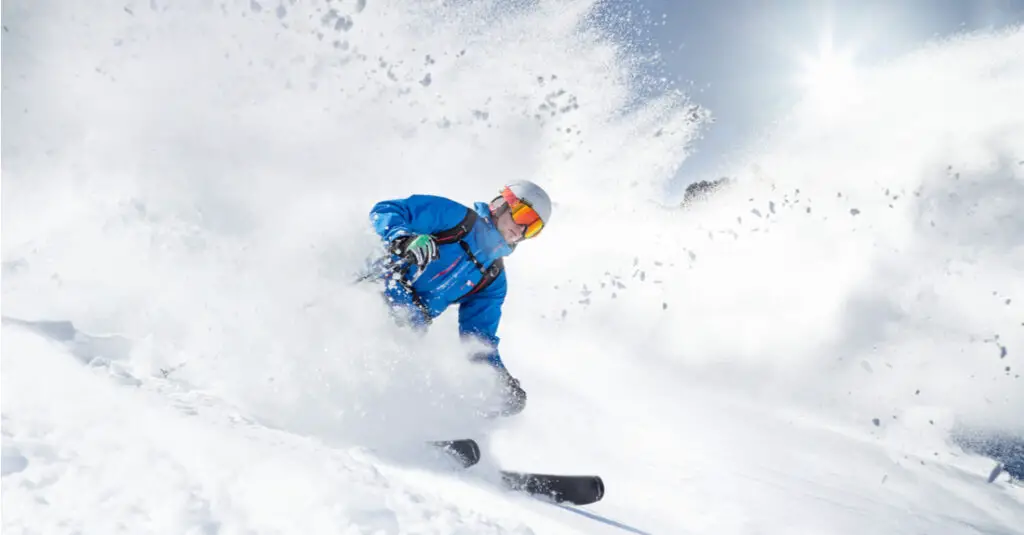 (Credit: Lukas Gojda/Shutterstock)
Whether you're a beginner powder hound or a seasoned shredder, you need to ensure you're dressed properly for a day on the slopes. From warmest wears to hottest trends, we've got you covered with our list of what to wear skiing or snowboarding. Pair it with our 10 ski essentials for your day on the slopes, and you're set for an epic mountain adventure.
Base Layer
Dressing for outdoor adventures is all about layering, starting with the base layer. As the clothing closest to the skin, the base layer should be both form-fitting and comfortable. Weather conditions and temperature will dictate your need for either light or mid-weight materials. To stay warm and dry on the mountain, avoid cotton fabrics and choose either wool, silk or synthetic materials for their moisture wick capabilities. A top pick this ski season for women is Mammut Vadret base layer. For men, check out the New Zealand brand, MonsRoyal.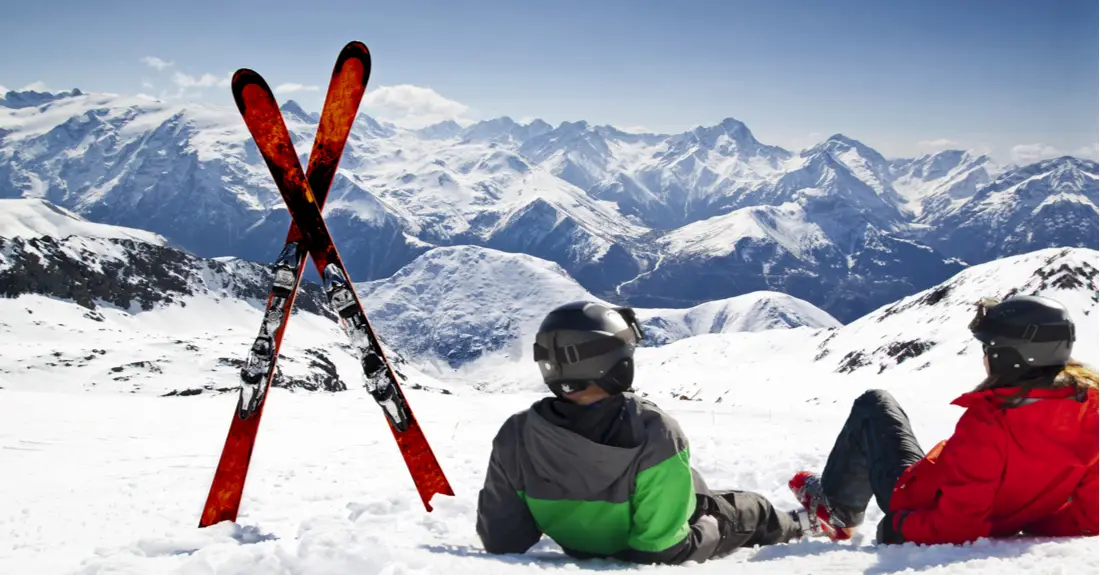 Mid-Layer
The mid-layer is worn over the base layer and provides extra warmth. You can wear your mid-layer below the ski jacket, or on its own for late-season skiing in more mild weather. Typically made of light-weight fleece, synthetic material or down, mid-layers come in various options depending on conditions and personal preferences. Popular brands this season are the women's Kari Traa Rose Base Layer and the men's Patagonia Better Sweater Fleece Jacket.
Ski or Snowboard Jacket
While snowboard jackets typically have a looser, baggier feel and are longer than traditional ski jackets, purchasing a specific ski or snowboarding jacket is not necessary as the differences are minimal. The aim of both styles is for an insulated, waterproof (or water-resistant) outer layer offering the best protection against the elements. Many styles offer plenty of pockets and other features designed  for storing phones, tissues or anything else needed for a day on the slopes.
Female skiers can check out Obermeyer Tuscany II Insulated Jacket, while boarders might like the Burton Jet Set Insulated Jacket. For the men, top-rated ski jackets this season are the Arc'teryx Sabre LT Jacket and the Burton Covert Insulated Jacket.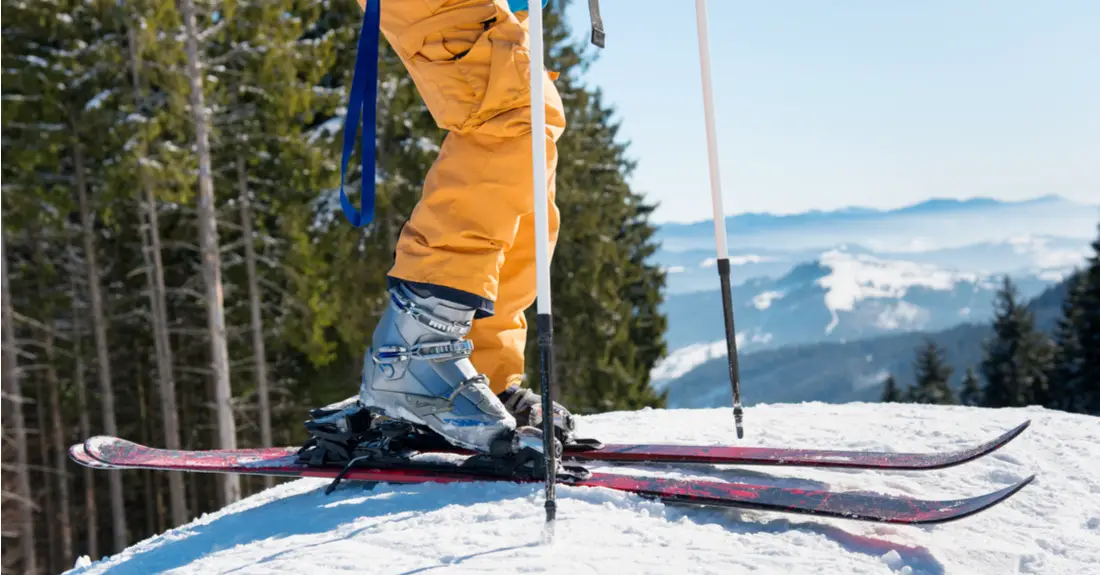 Ski or Snowboard Pants
The same interchangeable rules apply for pants as for jackets, as ski and snowboard pants differ only aesthetically. Snowboarding pants have a baggier look compared to the more form-fitting ski pant styles. Search for the same outer layer criteria you would with jackets by choosing a waterproof/water-resistant material that's well insulated and offers plenty of pockets for storage. The Helly Hansen Odin Mountain 3L Shell Bib is a top-rated women's ski pant this season, while female boarders can check out the Burton Gloria Snow Pants. Male skiers might like the Obermeyer Fairweather Shell Bib, while a popular men's snowboarding pant is the Volcom V entral Snowboard Pants.
Socks
Designed to keep feet warm and dry, a good pair of socks are essential for staying comfortable on the slopes. Choose a sock made of moisture-wicking material like wool, synthetic, or a hybrid of both and avoid cotton. Darn Tough Outer Limits socks provide some added features like shin-protecting padding on the front and breathable mesh fabric on the back.
Gloves and Mittens
Nothing cuts a ski day short faster than having numb fingers. Invest in well-insulated and waterproof/water-resistant hand protection. While some snowboarding gloves may provide additional wrist support, and skiers may prefer a glove with more dexterity for maneuvering ski poles, most gloves and mittens are suitable for both sports. Typically, mittens provide greater warmth, while gloves provide greater finger dexterity. Can't decide? You might want to check out this season's new hybrid Black Diamond Spark Finger, providing index-finger dexterity while delivering the warmth of a mitten.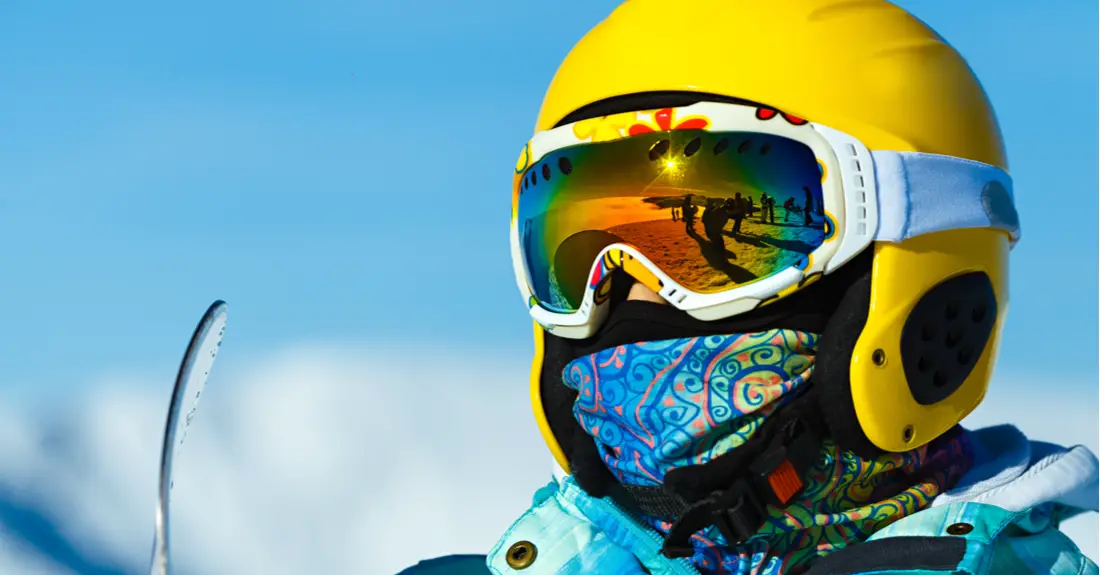 Helmet
While preventing head injury is the primary function, helmets also keep your head and ears warm on the slopes. Due to advanced technology, helmets are incredibly light-weight, more comfortable and safer than ever before. The Sweet Protection Looper MIPS Helmet 's multi-directional impact protection makes it one of this season's top picks in helmets.
Goggles
Protective eye wear is key for skiing and snowboarding. Goggles provide protection from the elements while blocking the sun's rays reflected off the snow. Be sure your goggles fit snugly over the helmet, free of any gaps where wind and snow can get in. Check out the Smith 4D Mag. It's rounded lens bottom allows for increased field of vision. It offers an impressive fog-resistance feature and flexible frame design, making it a top pick this season.