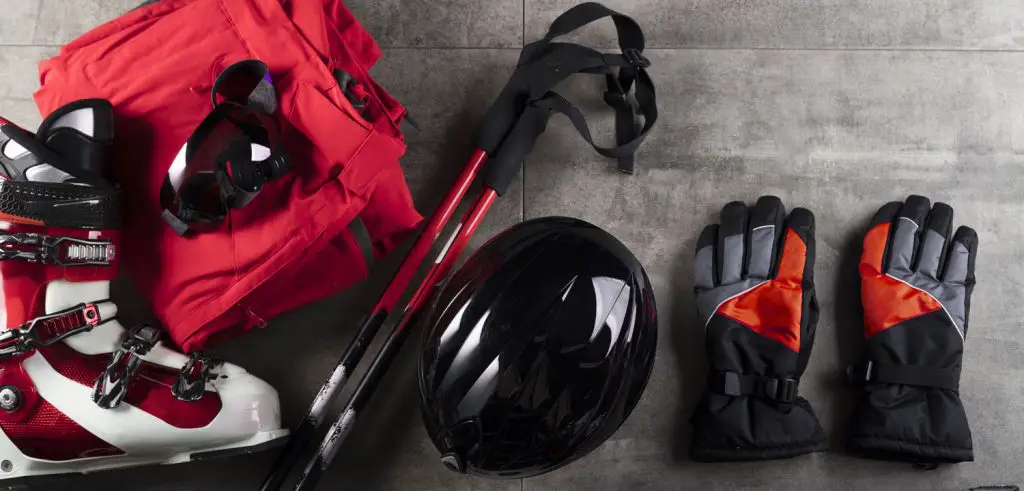 Save money next time you buy ski equipment by following these tips (Credit: Zolnierek/Shutterstock)
Skiing is not a cheap activity. After travel expenses and the cost of a ski pass, the last thing you want is to pay full price for ski gear. But deals are everywhere if you know where to look. Here are five ways to save the next time you stock up on ski equipment.
Shop local swaps
If you live near or are visiting a ski destination, be on the lookout for "ski swaps" where you can get used gear very cheaply. Most ski clubs host swaps as fundraising events and as a way to help families find affordable gear. You can also find community swaps where people will sell their own ski gear for garage-sale prices.
If you don't live in a ski town, there are swaps that you can browse online, including Sideline Swap and Skiracereg.
Peruse local discounted stores and thrift shops
Are you familiar with Nordstrom Rack, Ross or T.J. Maxx? Did you know that all of these stores sell brand-name snow gear at discounted prices? Not only are they cheap, but they are brand new.
You should also check out your local thrift store like Buffalo Exchange, My Sister's Closet even Goodwill. You might get lucky and find brand-name winter gear.
Browse apps and social media
OfferUp and Letgo are apps on which you can buy and sell, well, anything. You can also negotiate with sellers to bring down the price even more.
There are also social media tools like Facebook Marketplace where you can buy and sell items. Sometimes you will even find people on the page that just want to give away what they have. Be wary not to exchange money online unless you completely trust the other person.
Plan around annual sales
When are the best times to shop for gear?  On the major shopping days, of course. High-quality branded gear goes for a steal when you shop on Cyber Monday, Black Friday and holiday sales.
Overall, you'll likely find the best deals in February and March, right after ski season as retailers look to offload last season's equipment and make room for new merchandise.
Shop online
Shopping online just gets easier and easier by the minute with sites that give free shipping deals and easy return options. Backcountry and REI are very popular sites that sell name brands at discounted prices also during the summer.
When shopping at stores, you will find deals in February as retailers make room for their summer gear, but a good time to find deals on the web is during the summer. Sites like Evo have more than half off all of their ski, snowboard and outerwear gear in July.