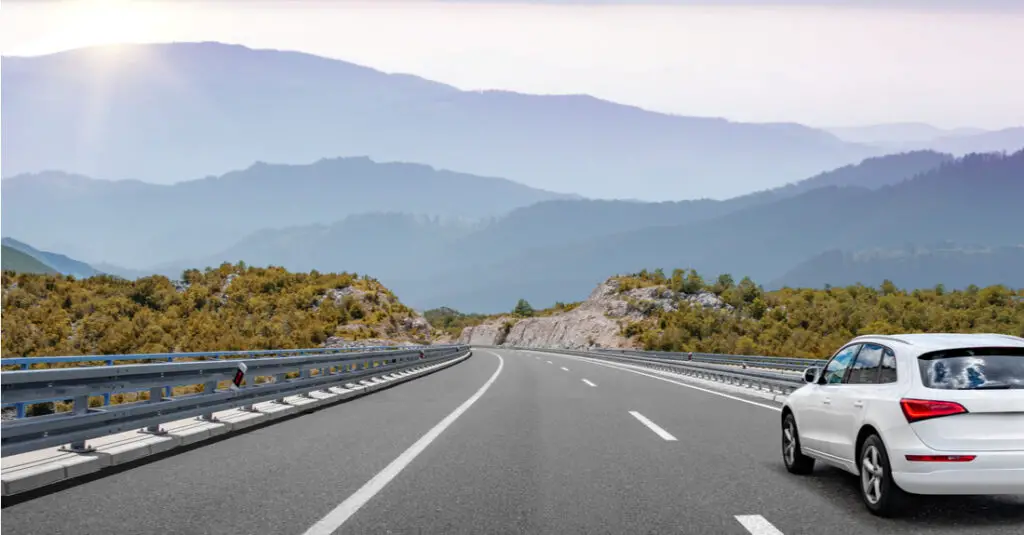 (Credit: Den Rozhnovsky/Shutterstock)
Editor's Note: We recommend products based on an objective ranking methodology that takes into account factors that matter most to consumers, such as durability, price and customer review rating. That said, MTNScoop.com may collect a percentage of sales from the links on this page. Please note that prices were accurate at the time of publication.
Even minimally seasoned travelers know that flying can sometimes be a hassle. It might be quicker for many long-distance trips and is obviously necessary for intercontinental travel, but sometimes driving is more convenient. This is especially true for destinations under 10 hours away and when the gas cost can be split among friends or family members. However, before you go, you need to make sure you have everything you need to prevent your road trip from becoming a road nightmare. Check out our list of essential items to put on your road trip packing list.
Spare Tire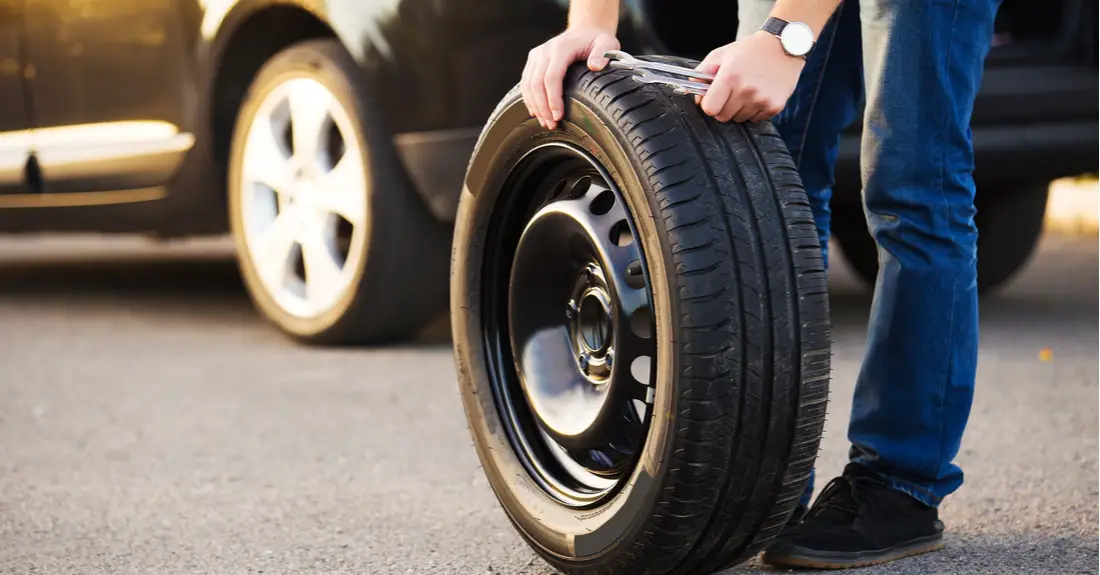 A blowout can happen anywhere. Changing a tire on the side of the road (whether you do it yourself or call roadside assistance) can be a minor annoyance. But it will be far worse if your spare tire isn't in working condition and you have to get towed to the nearest shop, which could add several hours and extra expenses to your journey.
Gadget Chargers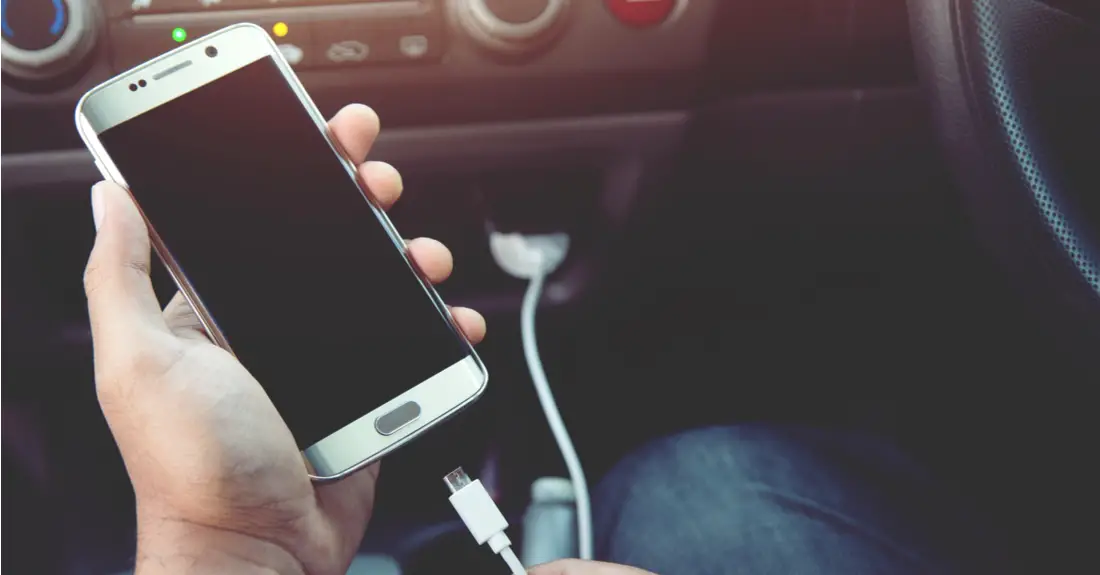 Nothing makes a long trip worse than driving in awkward silence (unless you enjoy silent group meditation). Make sure that you have enough chargers not just for your phone, but for any other gadgets you brought along as well, including those for entertainment. Depending on your destination, it might be hard to find the equipment you need to keep all your tech up and running.
Sunglasses and Yellow Light Glasses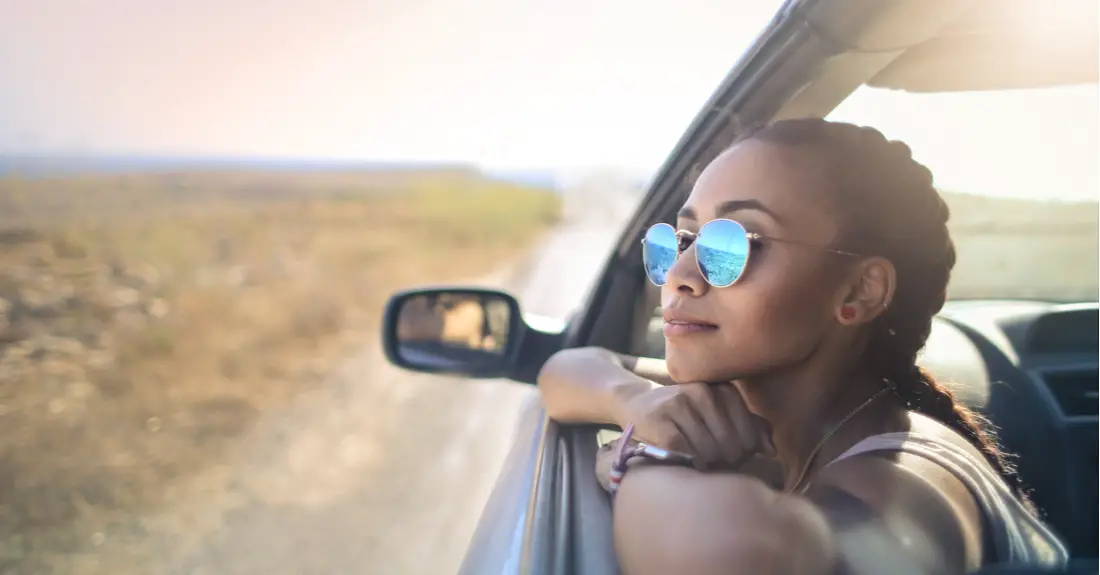 Five hours can seem like 10 if you're squinting the whole time. Make sure your sunglasses fit comfortably and don't put added pressure on the bridge of your nose, as this might cause headaches.
If you're driving at night and expect to come upon any snow, yellow light glasses are a great way to reduce glare from oncoming headlights and bright snow. Yellow light glasses are designed to reduce glare and "halos" from oncoming light. You can purchase yellow light glasses in a variety of styles on Amazon.
Downloaded Podcasts or Audio Books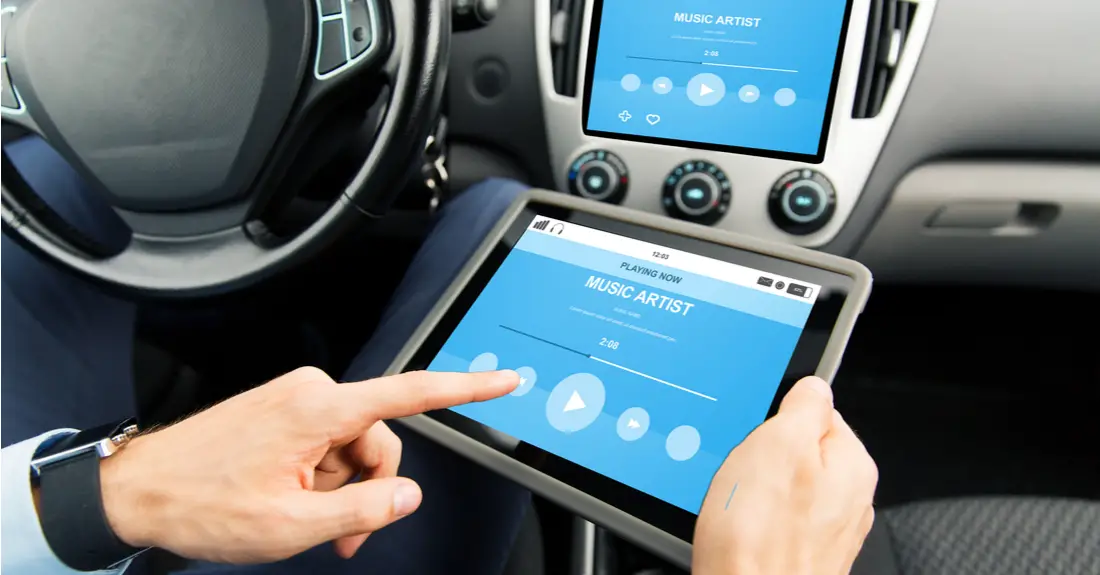 You can only listen to the latest albums so many times before you get bored of even your favorite artist's voice. And you can't always count on a strong-enough radio signal to keep you company. Download podcast episodes or audio books before you hit the road so you don't have to worry about losing them if you lose service.
Water and Snacks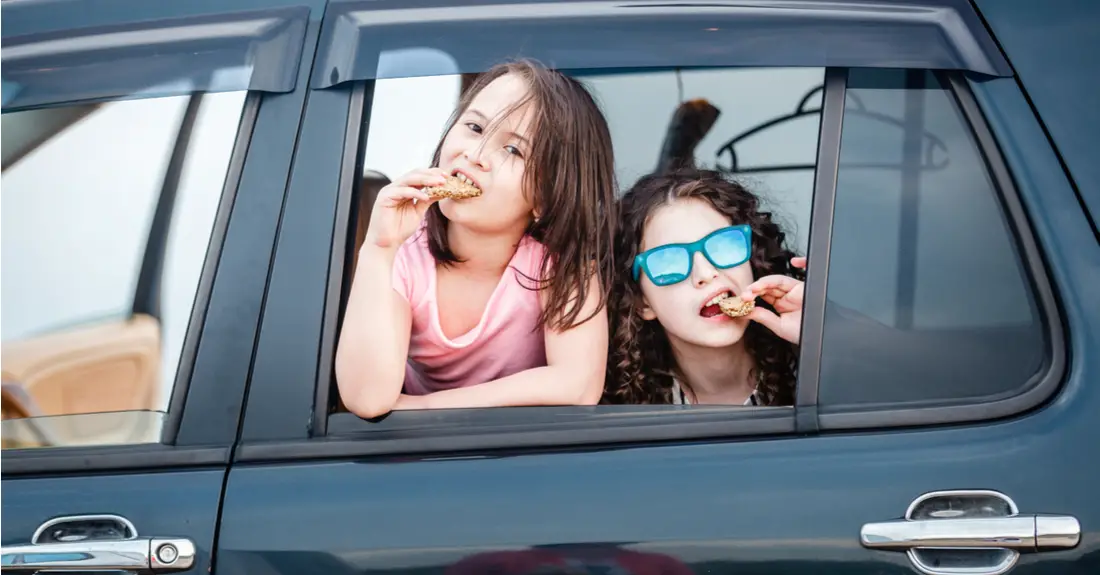 Sure, you'll probably take advantage of rest stops and service stations along your route, but you can save a lot of money by bringing your own sustenance. As an eco-friendly alternative, you can bring a few reusable water bottles and fill them up at water fountains as you go. Some recommendations for food items that travel well (especially over a couple of days) include trail mix, granola bars, freeze-dried fruit and vegetables, nuts, pretzels, and other non-dairy foods that won't dry out.
Emergency Supply Box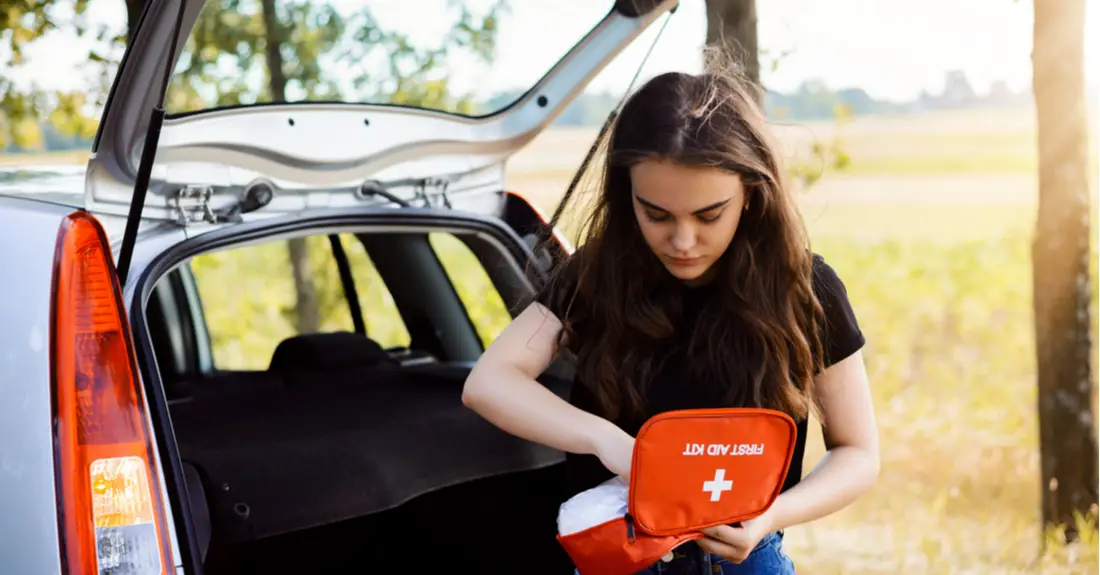 Always expect the unexpected. Always keep an emergency supply kit in your car, even if you're not road-tripping. It will come in handy should you encounter an unexpected storm or car trouble. A basic emergency supply kit should include:
First aid kit
Flashlight
Matches
Fire starter
Spare gallon of gasoline
Toilet paper
Extra food and water
Pillows and Blankets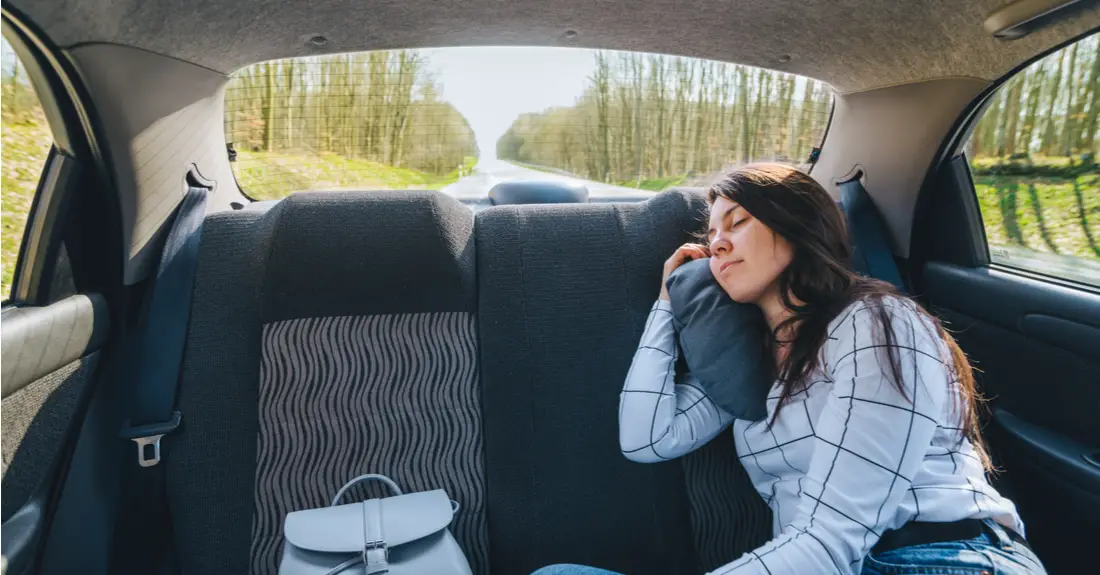 Driving can get tiring. If you're planning a long drive, alternating shifts allows each driver to get the rest they need to stay alert when behind the wheel. Even though a car seat isn't exactly a memory foam mattress, pillows and blankets can go a long way in facilitating a nap.
Hand Sanitizer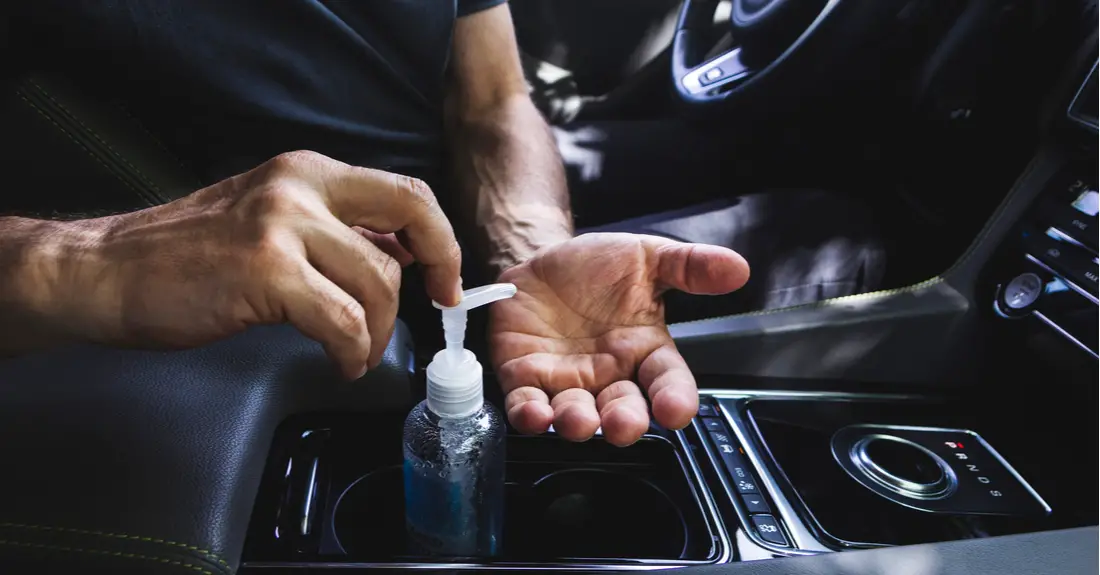 Gas station bathrooms are notorious for being dirty. Even if they do have adequate soap and water, you still want to sanitize your hands when you return to the car after touching door handles.
Car Games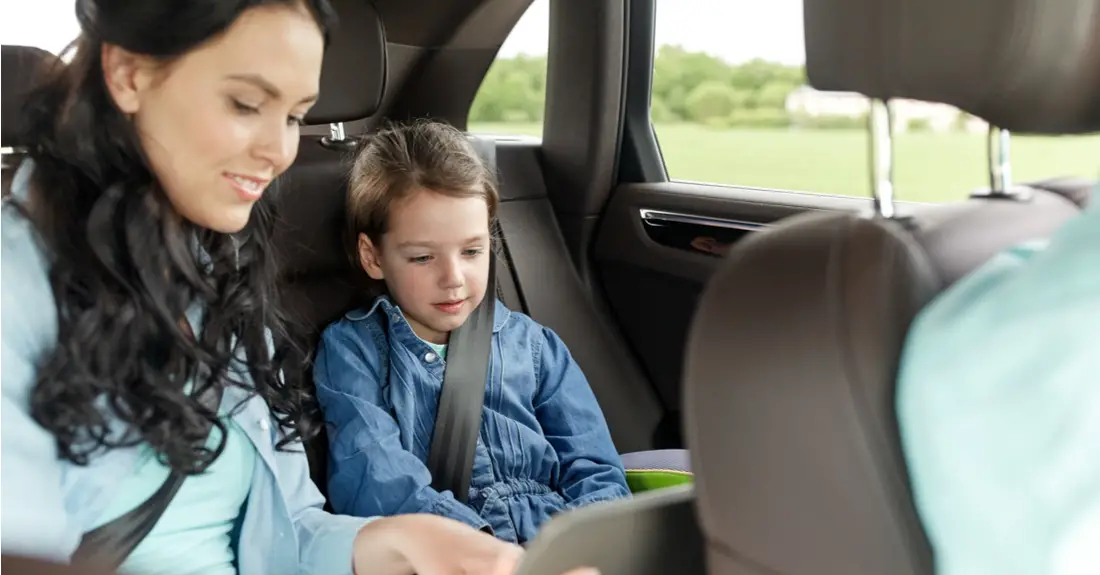 Even the most intriguing podcast can get old after a while. Spice up your road trip with simple games that allow the driver to keep their eyes on the road.
The Worst-Case Scenario Card Game is great for older kids and adults. Players take turns playing "The Victim" and score points when their fellow passengers match how the victim ranks his or her five worst-case scenarios. The best part is that the driver can stay focused while someone else does the spinning and keeps score. Another great way to pass time is with the book 501 Questions, which literally has 501 questions that range from ridiculous to thought-provoking.
For kids and families, Rubberneckers uses glossy cards to combine a variety of traditional car games in an "I Spy" type format, keeping kids entertained if they grow bored with their electronics.
As always, safety is the most crucial component of every road trip. If you're driving to a remote area and think you might not have cell service, be sure to print a map before you go. Always tell a friend or family member where you are heading, what route you're planning on taking, when you plan to arrive at your destination, and when you expect to return. Make sure your car is in good working condition, because no podcast or car game can make up for broken heat or air conditioning.