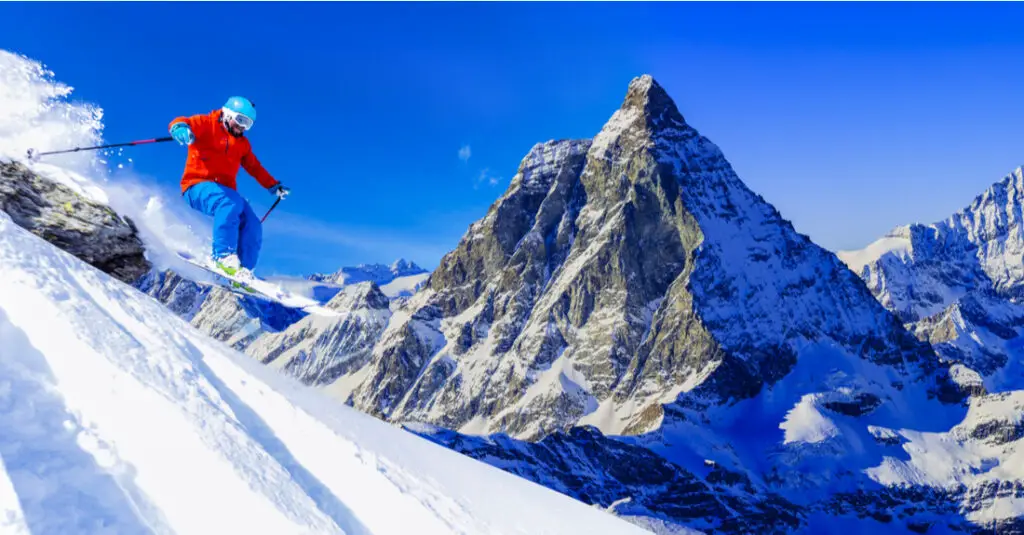 (Credit: gorillaimages/Shutterstock)
If you want to become a better skier, you're going to have to expand your comfort zone. Here are seven things worth trying if you feel you've plateaued for a little too long.
Stay off the après drinks
No one performs their best when they're hungover.
If you really want to become a better skier, drink water rather than beer or hot toddies. Also, get lots of sleep, and eat well so your body and mind is prepared for big, concentrated days on the mountain.
Get fit
You'll have an easier time on the slopes if you exercise regularly.
If you live in a mountain town, your local gym or community center might offer ski-oriented fitness programs during the off-season. Otherwise, when there's no snow on the ground, keep in shape with strength training and aerobic activities like swimming, cycling and running. To get your core and leg muscles ready, you could also try rollerblading – which requires similar body movements to skiing.
Last thing: don't forget to warm up before you click in to your skis for the day. That'll ensure your quads feel good the next day, and the next.
Take lessons
Watching YouTube videos of Lindsey Vonn slow-motion slalom may well help you with your technique. But there's nothing quite like taking a lesson when it comes to improving your skiing abilities.
Even a half-day lesson here can do wonders for your technique. To make the most of a lesson, talk directly to your instructor about what you're hoping to improve. Also, let them know which parts of the hill you're most stoked about getting to know in the future.
Video yourself
Head out with some friends and film each other. Then review the footage to see all those little quirks you didn't know you had. Once you've got over the embarrassment – "Do I really lean forward on my skis like that?" – you'll have a fresh idea of the kinds of micro-adjustments that could make a big difference in your skiing ability.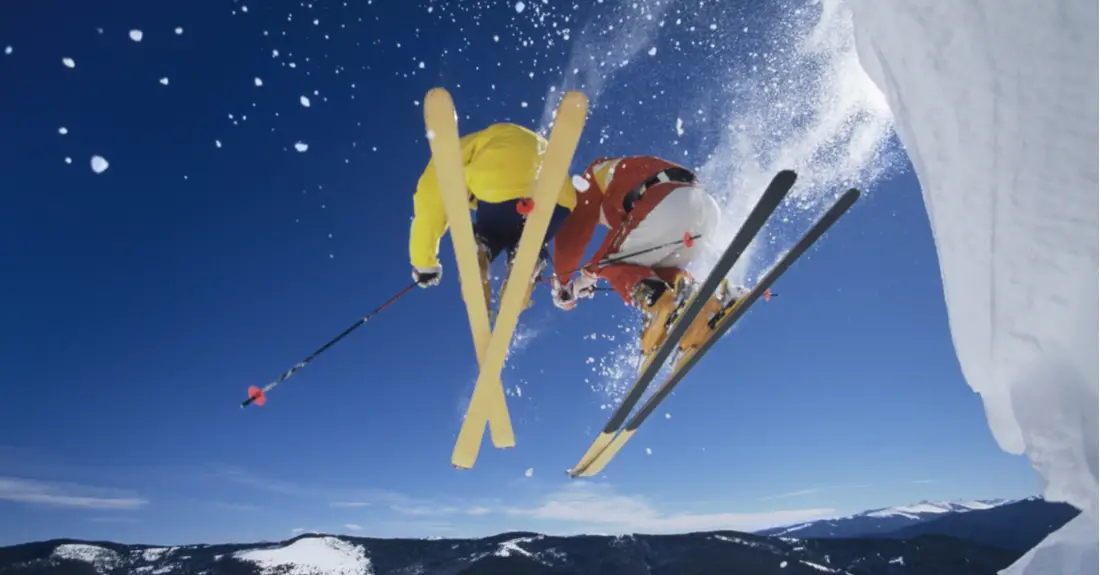 Ski with people more skilled than you
You don't want to take this so far that you end up splayed among the trees. But it can be really useful to go out with people who's skills are just a little more advanced.
If the group is heading into the kind of terrain that you're just a little bit uncomfortable with, follow them. Get to know that bump run, that narrow line through the trees, that groomer that's just a little bit steeper than you'd like.
Repeat new tricks
You can't just ski the bumps once or twice in a day and expect to get good at it. Just as a musician will practice their scales, practicing moves you really need to work on will improve your dexterity on the hill.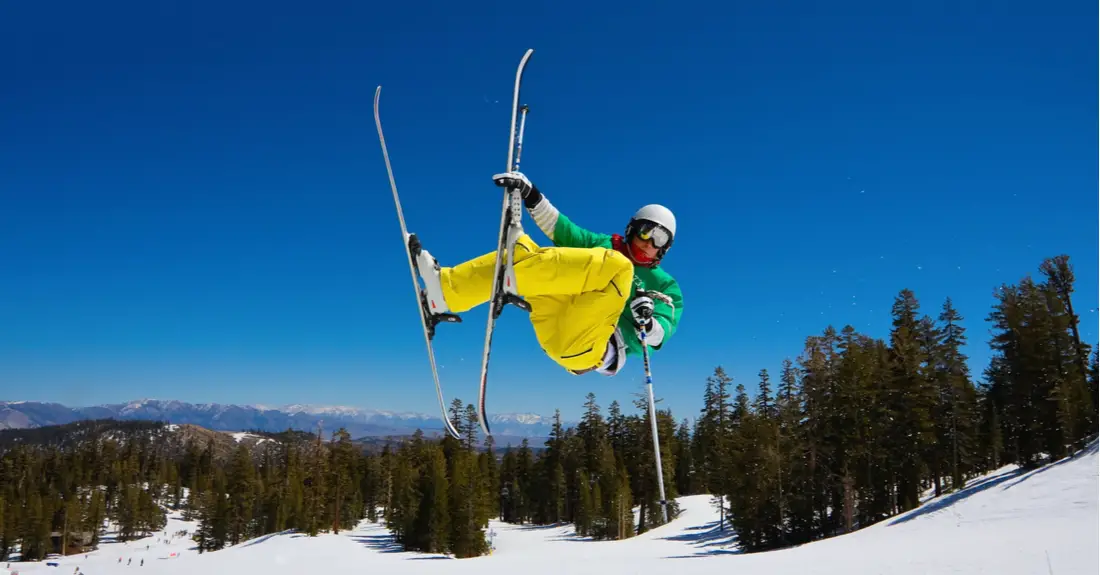 Go beyond your usual moves
One of the best things about skiing is the sheer variety of ways in which you can improve. If you're already a pro at making short turns, you can try out the jumps in the park. If you know just what you're doing in the park, you can challenge yourself in some new conditions.
You might not look elegant or graceful while you practice. That's OK. That's what comes with challenging yourself. That's what comes with being brave.