Winter is in full swing, and with limited recreation options this year due to COVID-19 restrictions, snowboarding has become more popular than ever. Whether you're an expert snowboarder or this is your first season on the slopes, a good snowboard is the most crucial component to a good day on the mountain. Yet with so many snowboard brands and designs on the market, the options can seem overwhelming. To identify the best snowboards for 2021, we evaluated key features such as design, shape, size, flex, camber and material. We've outlined our snowboard recommendations by skill level and terrain type.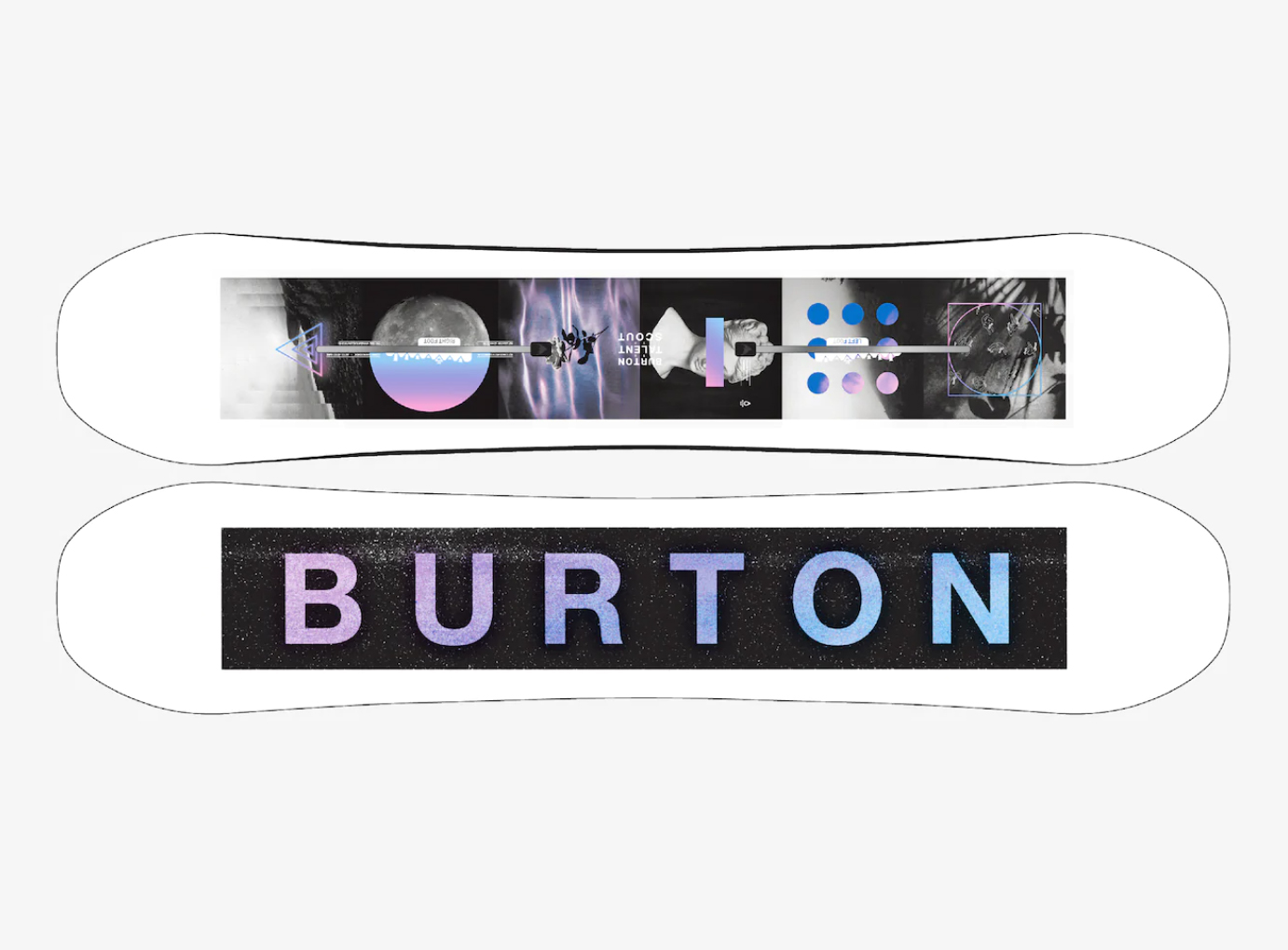 Best Snowboard for the Terrain Park: Burton Talent Scout (Men's and Women's)
If the first thing that you do when you get to the mountain is head to the terrain park, then you're clearly an expert. For over two decades, the Burton brand has been associated with some of the sport's most elite athletes. The board's true twin design (meaning it is perfectly symmetrical on both ends) facilitates the versatility required for freestyle riding. Since it's symmetrical, this board feels the same whether you're riding normal or switch. And it lets you set up jumps and tricks from both directions without having to compensate for an asymmetrical board design.
Like most park boards, the profile is flex and the camber is medium. One thing that truly sets this lightweight fiberglass board apart from other snowboard options is its wood grain Overbite Frostbite Edges, which allow for solid edge control on icy terrain, which, as any mountain enthusiast will tell you, is quite common at the end of the day. If you're truly elite, Burton is also well-known for their custom snowboards as well.
Learn more about the Burton Talent Scout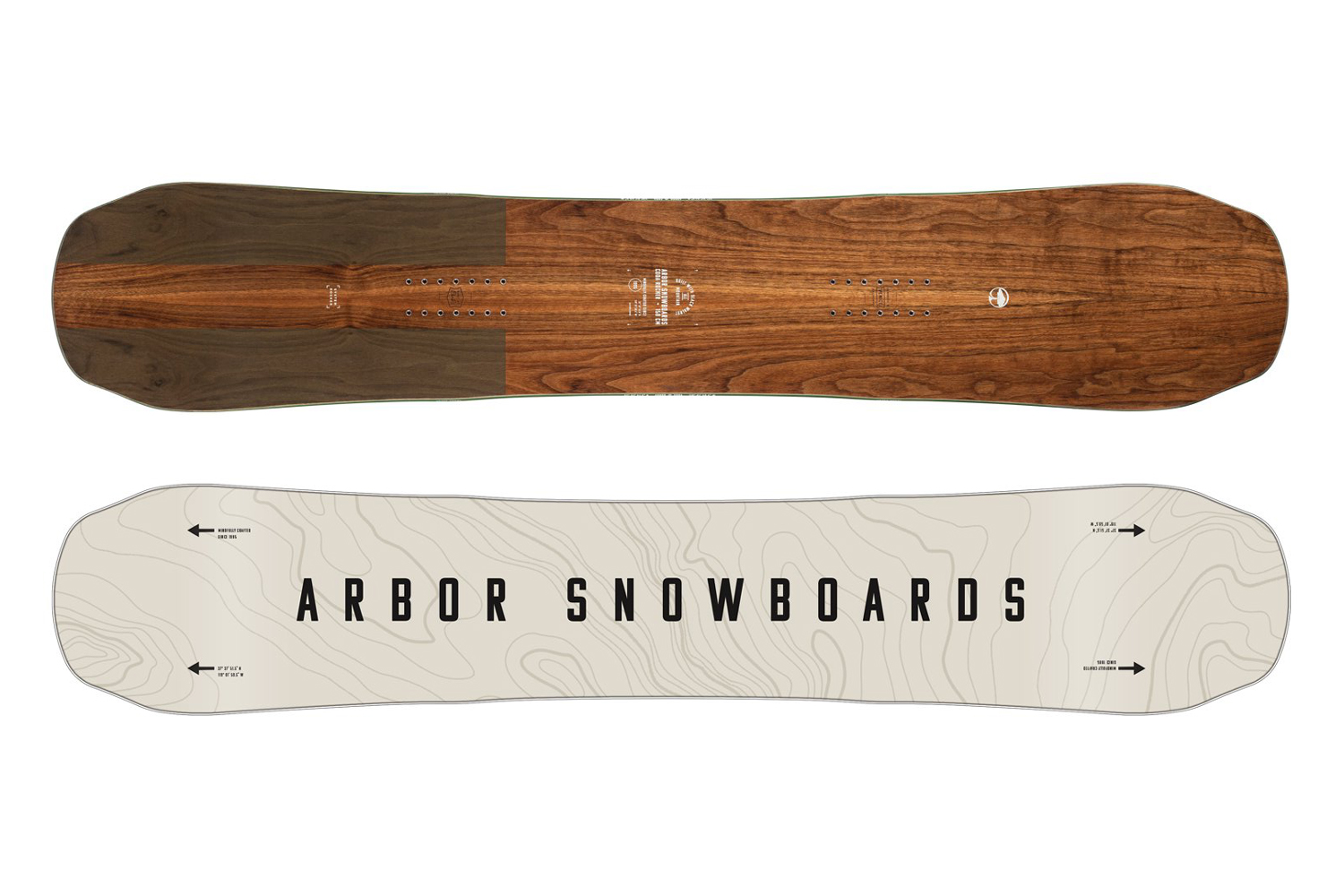 Best Snowboard for Deep Powder: Arbor Coda Rocker (Men's/Unisex)
If you're one of the boarders who is lucky enough to be out on a fresh powder day in thigh-deep snow, then the Arbor Coda Rocker is the board for you. Designed to feel almost like a surfboard, the Arbor Coda Rocker has a stiff rating and solid edge grip (perfect for carving). Meanwhile, the rocker design and soft nose help to keep it afloat in deep powder.
The board's unique material composition shines in backcountry and deep-powder conditions. The board boasts one of the highest density base materials in the industry. American black walnut powerply makes up the base. The coating comprises a mixed glassing triax over biax lay-up and bio-plastic top sheet, both of which are highly durable, water repellent and fray resistant. While the board is technically a unisex board, it is only available in 158, 161 and 164 sizes, making it a little too big for many women.
Learn more about the Arbor Coda Rocker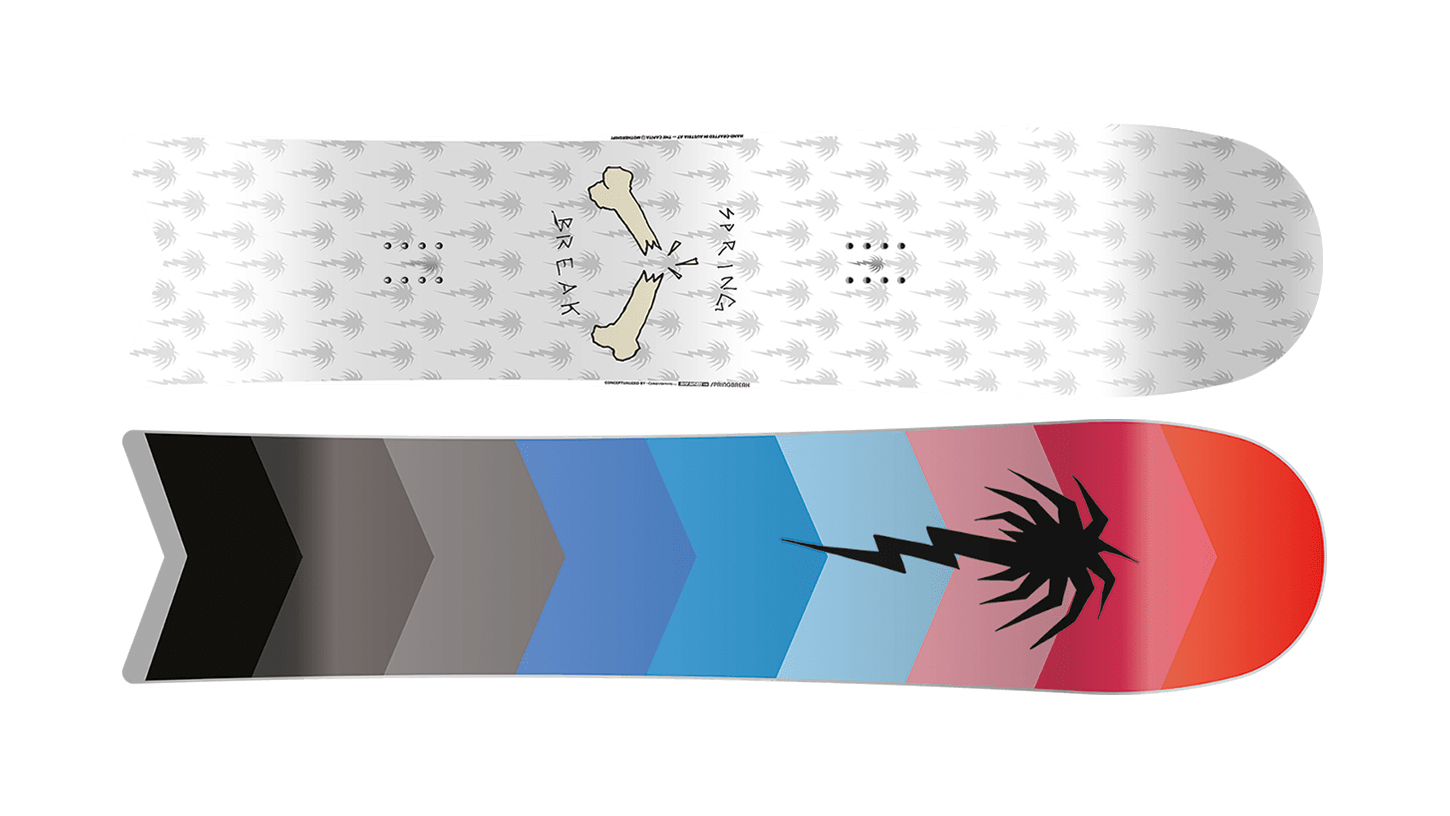 Best Snowboard Designed for Women: CAPiTA Spring Break Slush Slasher Snowboard (Women's)
One of the few models designed specifically with female riders in mind, this board is engineered to float through deep powder with ease. The Slush Slasher has a directional profile, soft/medium flex and zero camber bottom. Similar to the Arbor Coda, the Slush Slasher also boasts cutting-edge base material with a water and scratch-resistant fiberglass laminate triaxial and biaxial glass weave overlay. The board's 360-degree steel edges protect the tips and tails from impact damage.
Its flat kick tip and surf rock tail set this board apart from competitors. According to the manufacturer, these features make the rider feel like they are "surfing through powder". The Slush Slasher is currently available in 139, 143, and 147 sizes.
Learn more about the CAPiTA Spring Break Slush Slasher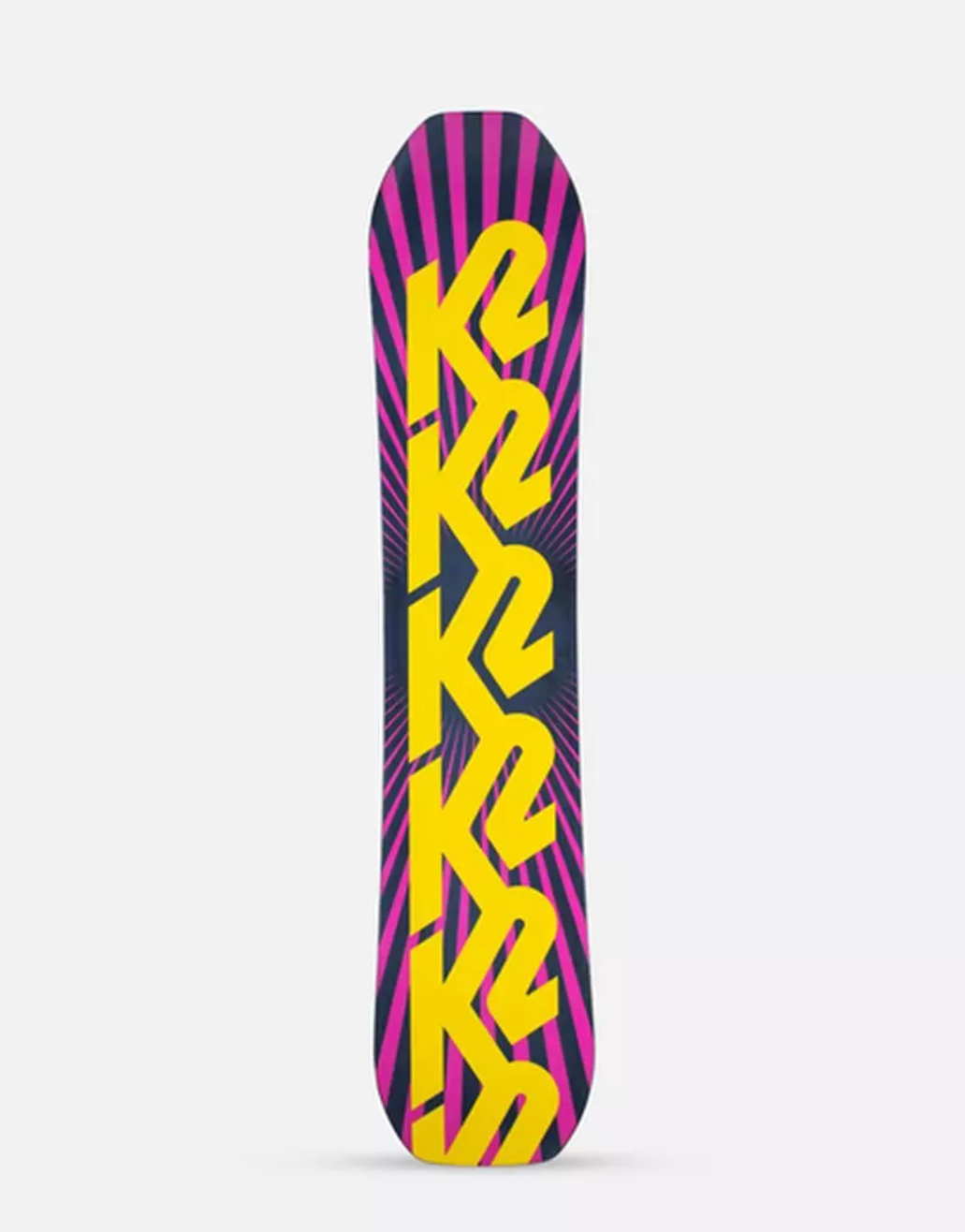 Best Snowboard to Grow With: K2 Party Platter Unisex Snowboard (Unisex)
No matter what your age, you can always be improving. Whether you learned to snowboard at 3, 13 or 30, a good snowboard grows with your skill set. For almost a decade, the K2 brand has been one of the top choices for versatility and the choice of beginners, intermediate and advanced boarders. One of the K2's defining features is that it boasts all-mountain versatility, although it may not be the best snowboard for super-deep powder or landing a 540 jump. This board tapers directional, making it arguably the optimal design for both maneuverability and precision. The tail is designed to sink while the nose is designed to rise, delivering a good float.
The lightweight board is made with renewable timber, which provides a strong, lightweight core beneath the biaxial glass coating. The relatively affordable price point of this board makes it great for beginner to intermediate boarders. Meanwhile, its versatile design still allows you to improve your skills as you advance into black diamonds and beyond.
Learn more about the K2 Party Platter Unisex Snowboard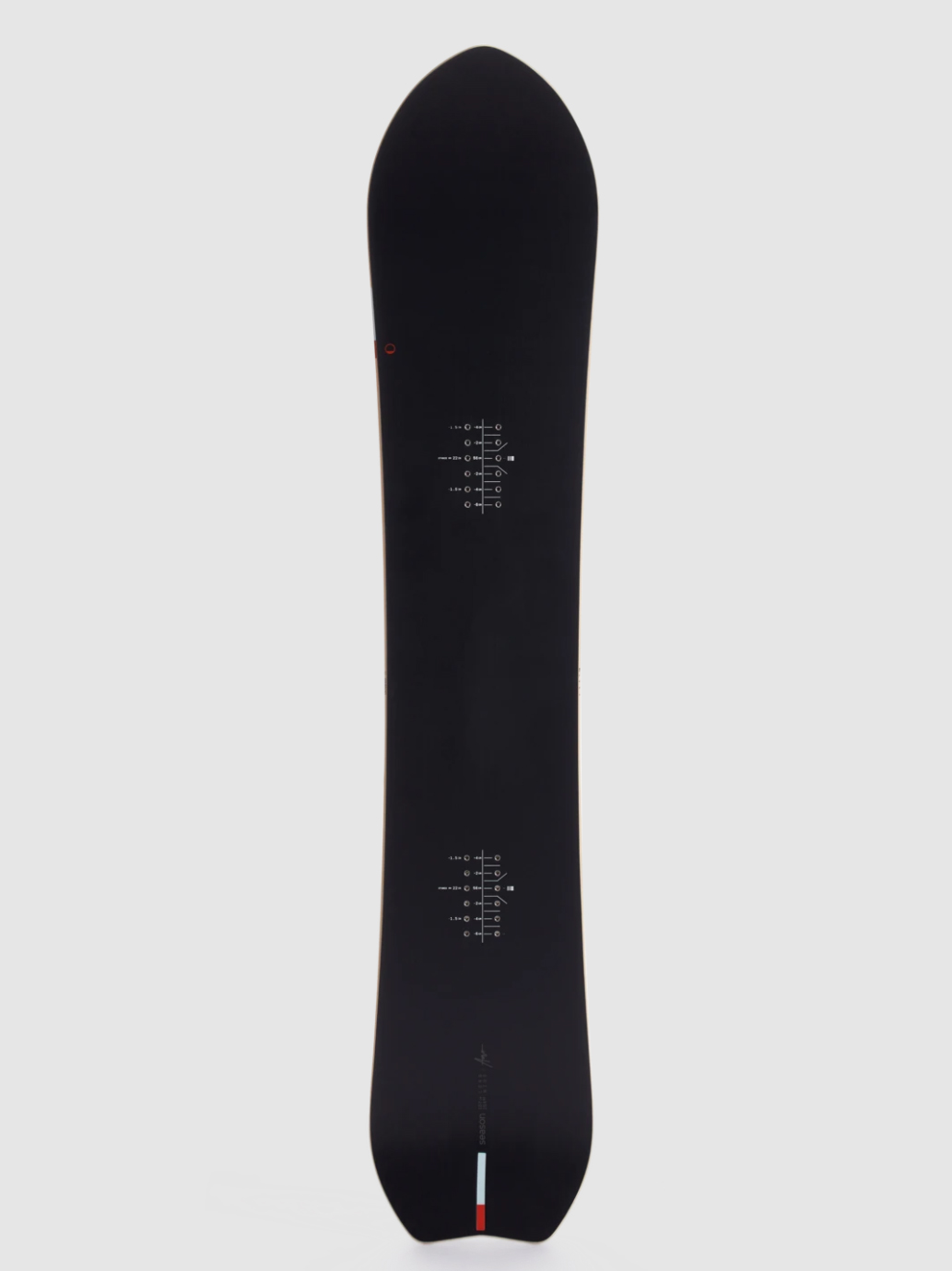 Best Snowboard for Beginners: Season Aero Snowboard (Unisex)
A great board for beginners, this affordable model can handle almost any condition, from moderate powder days to warmer late-season weather. The directional freeride twin shape means that the width of the contact points is the same, which lends itself to better stability while still allowing for a forgiving spring. The board's lightweight paulownia and poplar wood core, encased in a biaxial fiberglass laminate, further enhance the spring.
Worried about hitting bumps? The proprietary 360 Wrap ABS sidewall dampens vibrations, making your ride feel as smooth and stable as possible, even if your nerves aren't.
Learn more about the Season Aero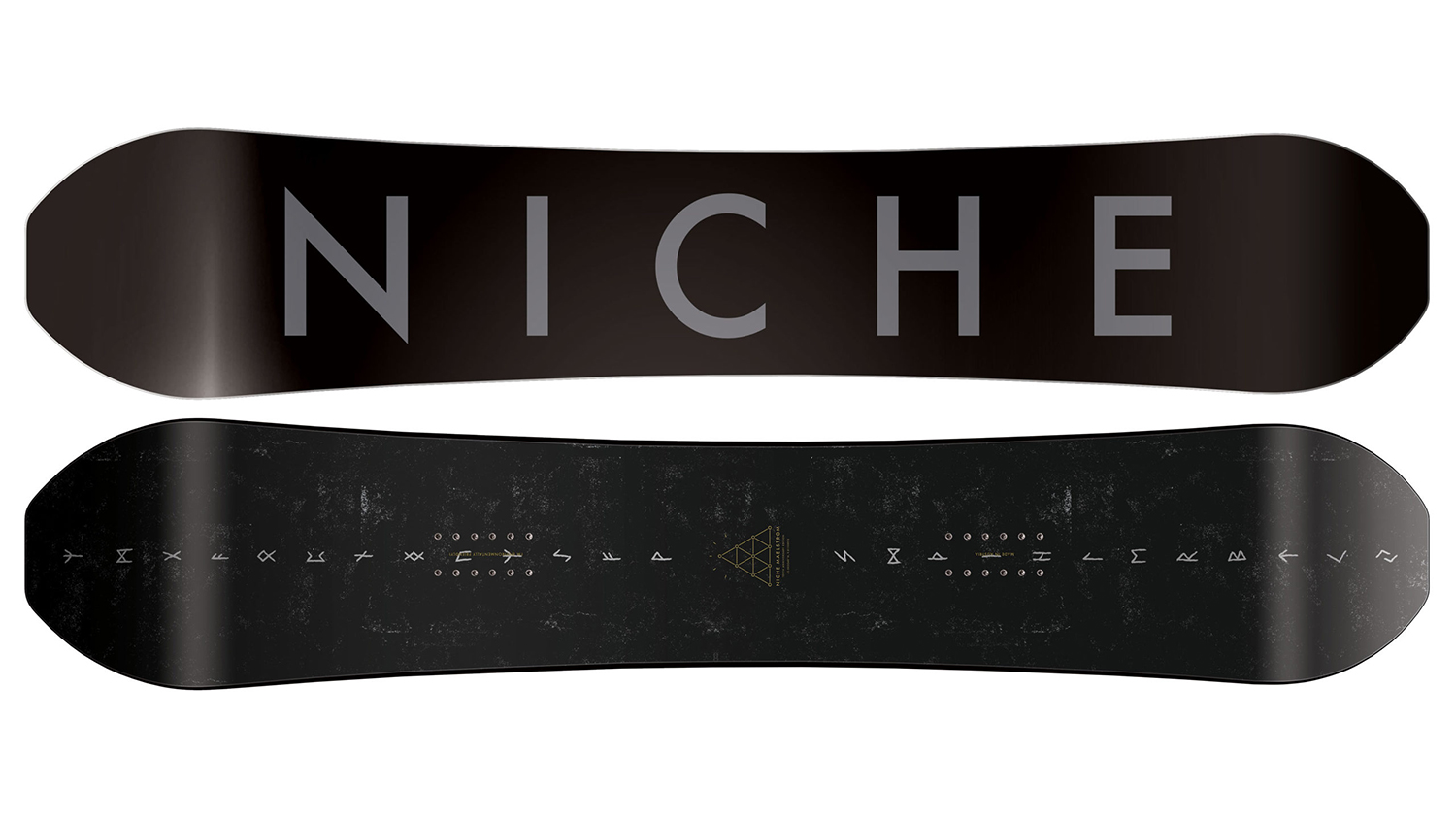 Best Snowboard for the Environment: Niche Maelstrom (unisex)
What snowboarder doesn't like a pristine mountain environment? The Niche Maelstrom is arguably one of the most eco-friendly boards on the market. This snowboard is made entirely from recycled materials and sustainably harvested wood, and coated with an eco-friendly bio resin. Additionally, Niche uses only non-toxic, solvent-free, UV-based inks in its sleek, simplistic design.
This directional, camber, rocker nose model offers some additional unique features including 2x traction bumps, which provide greater edge control and stability, especially in icy conditions. It also has two straight Basalt Stringers, strung tip-to-tail, providing increased pop, which are perfect for jumps and speed stabilization. One major downside is that 154 is the smallest size available. This means it may be a bit on the bigger side for some smaller boarders.
Learn more about the Niche Maelstrom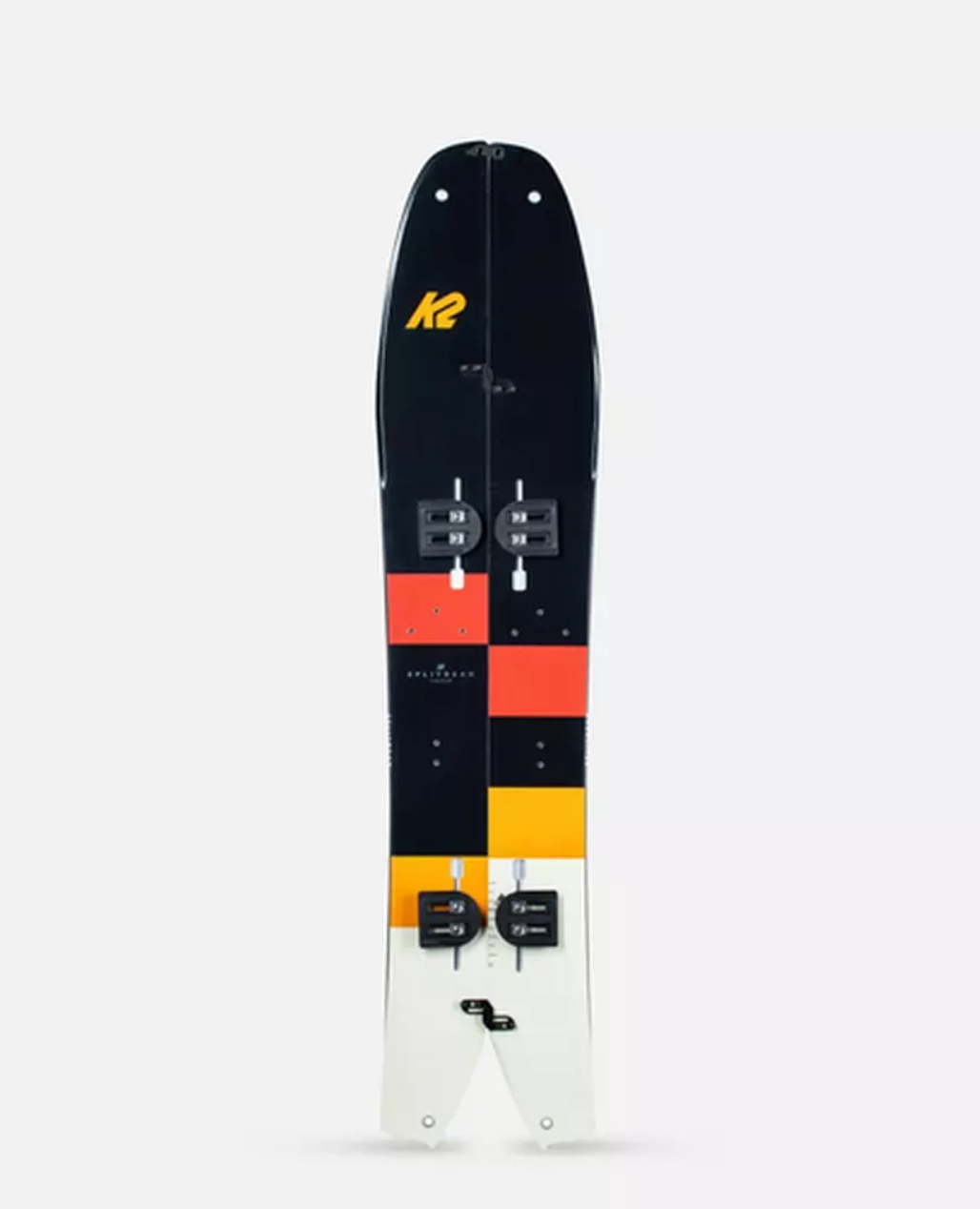 Best Snowboard for Both Worlds: K2 Split Bean Snowboard Package
Can't decide whether you want to ski or snowboard ? Why not both? Officially called "split skis", the K2 Split Bean Snowboard Package is a snowboard that can transform into skis. As a snowboard, the Split Bean has a swallow tail design , a large rockered nose and a flat profile, making it great on tight turns and powdery snow. The model's Z-Clip system allows you to securely attach your skins to the split skis.
While the package does include the skis/board, skins, risers, hardware, and mounting pucks, the main disadvantage is that you have to reassemble the setup each time you change designs. (REI provides a great instructional video on how to do this.) One pretty neat feature is that you use more comfortable snowboard boots in both transformations in lieu of traditional hard ski boots. The board/skis are also on the shorter side at 144 cm.
Learn more about the K2 Split Bean Snowboard Package
As always, a snowboard is only as good as it's boots and bindings. Make sure you get a professional fit and adjustment before heading out to the mountain.