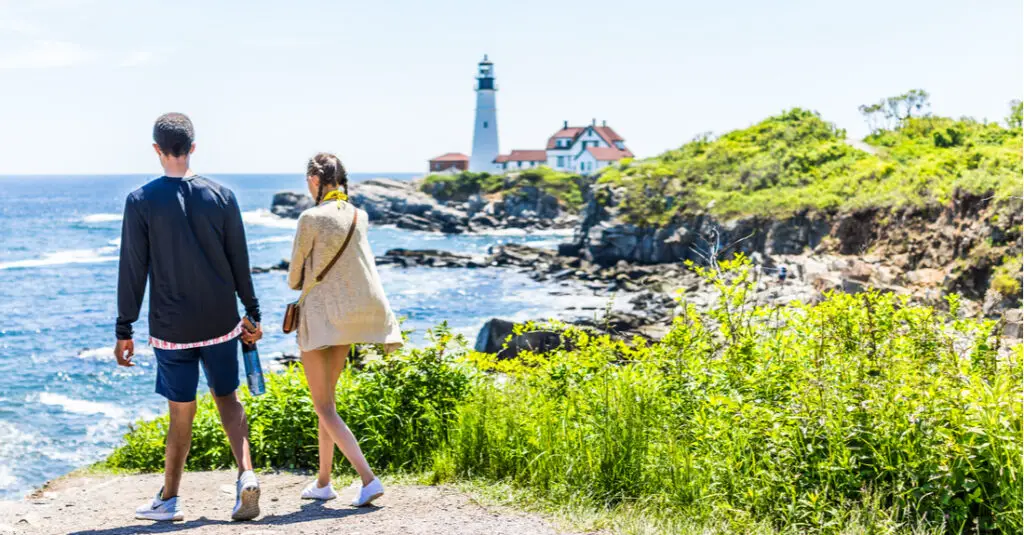 (Credit: Kristi Blokhin/Shutterstock)
As Maine's largest city and a top day trip destination, travelers flock to Portland's working waterfront for its gourmet eateries, vibrant nightlife, beer culture and quaint cobblestone streets. Yet minutes away are miles of hiking trails amidst salty sea breezes and sounds of nature – seemingly a world away. Swap your dress shoes for hiking boots to fully immerse in this multifaceted port city by checking out our list of the best hikes near Portland, Maine.
Back Cove Trail
One of Portland's most sought after hiking trails loops around the tidal basin. This 3.6-mile gravel-covered trail hugs the shores of Back Cove. The route provides a manageable excursion for hikers of all skill levels. And with views of Portland's skyline in the distance, outdoor enthusiasts can connect with nature just a few minutes from the bustling city.
Eastern Promenade Trail
If hiking Back Cove Trail leaves you wanting more, continue your trek on Eastern Promenade Trail. This loop trail connects to Back Cove Trail under Turkey's Bridge and offers a well-blazed path with scenic vistas. A hike on this 2.1 mile harbor-view loop offers glimpses of Civil War forts and sailing regattas. This stone dust trail built along the former rail corridor is suited for all levels.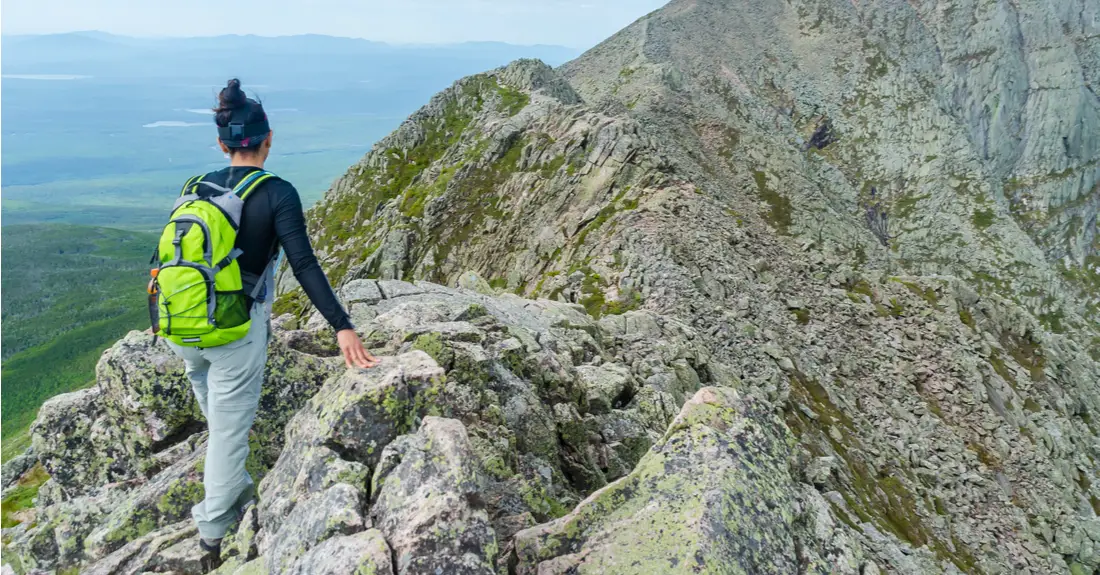 Summit Trail at Bradbury Mountain State Park
With 800 acres of wooded land, Bradbury Mountain State Park boasts 21 miles of trails. These shared-use trails are a favorite among hikers, mountain bikers, and horseback riders. With sweeping vistas overlooking Casco Bay and Portland's skyline from the mountain top, it's no wonder Summit Trail is the park's most well-trodden path. This 1.4 mile loop is suitable for all skills levels. A springtime visit to the park will have the bonus of experiencing Hawkwatch as a large concentration of hawks pass through the area.
Mackworth Island State Park Trail
A mere four miles from Portland sits a calming hiking trail within Mackworth Island State Park. A causeway connects leads from the mainland to these tranquil grounds, where a crushed-stone trail runs parallel to the park's perimeter. The family-friendly 1.5-mile loop offers sweeping waterfront views and optimal birdwatching.
Pond Meadow Trail at the Gilsland Farm Audubon Center
From yellow-bellied Meadowlarks to long-necked Canada Geese, witness Maine's wildlife from the mapped trails running along the banks of the Presumpscot River at the Gilsland Farm Audubon Center. Pond Meadow Trail provides a captivating escape among centuries-old Hemlocks and Red Oaks. Hikers can marvel at towering Maples and ornamental White Birch trees on this 0.6 mile nature hike suitable for families. Vistas offer a bird's-eye view of acres of apple orchards below before the trail journeys downward to a pond, home to wetland birds and muskrats.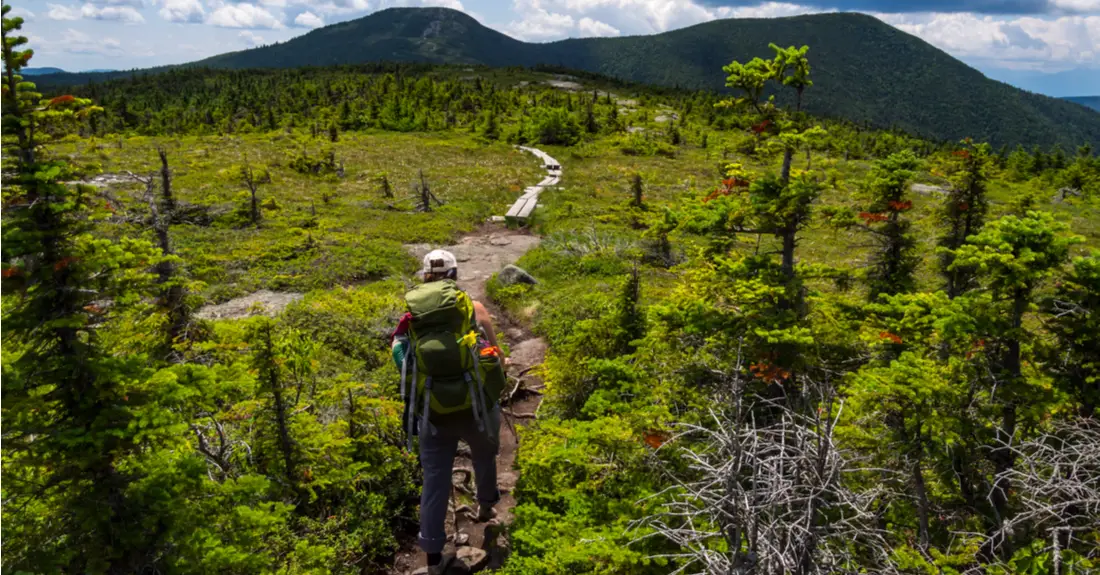 White Trail at the Fore River Sanctuary
Embark on an excursion to Fore River Sanctuary, an 85-acre wildlife sanctuary with more than five miles of hiking trails. Traverse wooden bridges over the saltwater marshlands and walk the towpaths of the former Cumberland & Oxford Canals. Take the 3.3 mile White Trail to experience Jewell Falls, the Portland area's only waterfall. You don't have to be an expert hiker to explore this refuge. This effortless trail with few inclines and level footings is suitable for all hiking levels.
Peaks Island Loop
Located off the coast of Portland, among the many islands in Casco Bay, Peaks Island provides a scenic four-mile hike. Cruise past Maine's iconic lighthouses on a 20-minute boat ride to Peaks Island for a peaceful break from the lively city. The Peaks Island Loop trail offers majestic views of the bay, neighboring islands and quaint seaside villages.