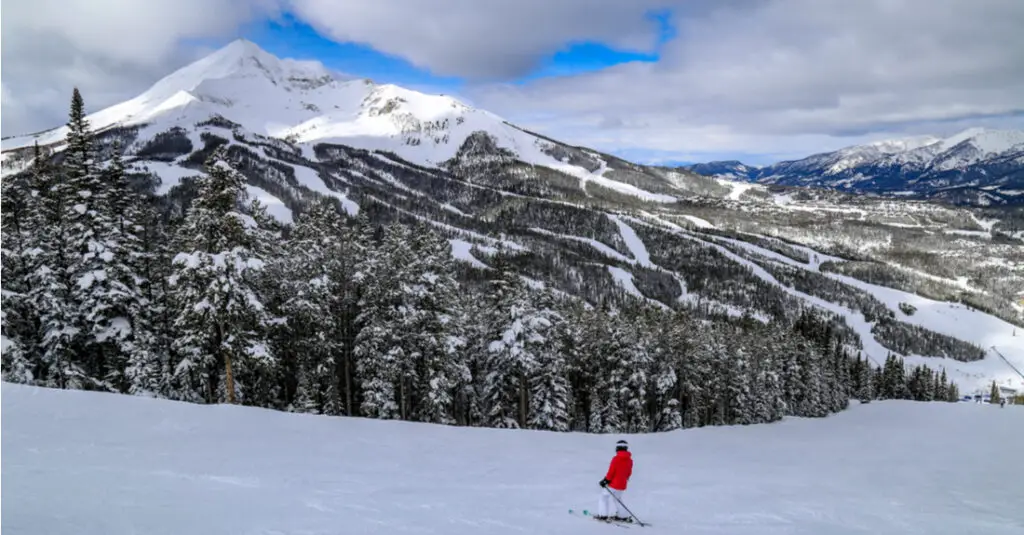 (Credit: CSNafzger/Shutterstock)
With the leaves changing color and a nip in the air, it's time to start thinking about your winter vacation plans. This season offers a lot of variety when it comes to getaway options. You can choose to flee the cold in favor of a beach vacation, or embrace winter with your skis or snowboard in tow. To help you decide, we've identified 12 of the most beautiful places in the USA to visit in winter.
Big Sky, Montana
One of the top ski resorts in the U.S., Big Sky beckons to powder hounds with almost 6,000 skiable acres. Because there are roughly 300 named runs at this Montana ski resort, you won't run into crowds on the slopes. Even if you're not an avid skier or snowboarder, Big Sky won't disappoint. The resort features plenty of other winter activities, including snowmobiling and dog-sledding, that will allow you to enjoy the pristine, snow-covered landscape.
New York City, New York
Even locals can't help but be enchanted by New York City in the wintertime, when twinkle lights illuminate the streets and snow dusts Central Park. Lace up your ice skates and take a few laps on the rink below Rockefeller Center's iconic Christmas tree. Or, sip mulled cider and peruse the stalls at Bryant Park's Winter Village.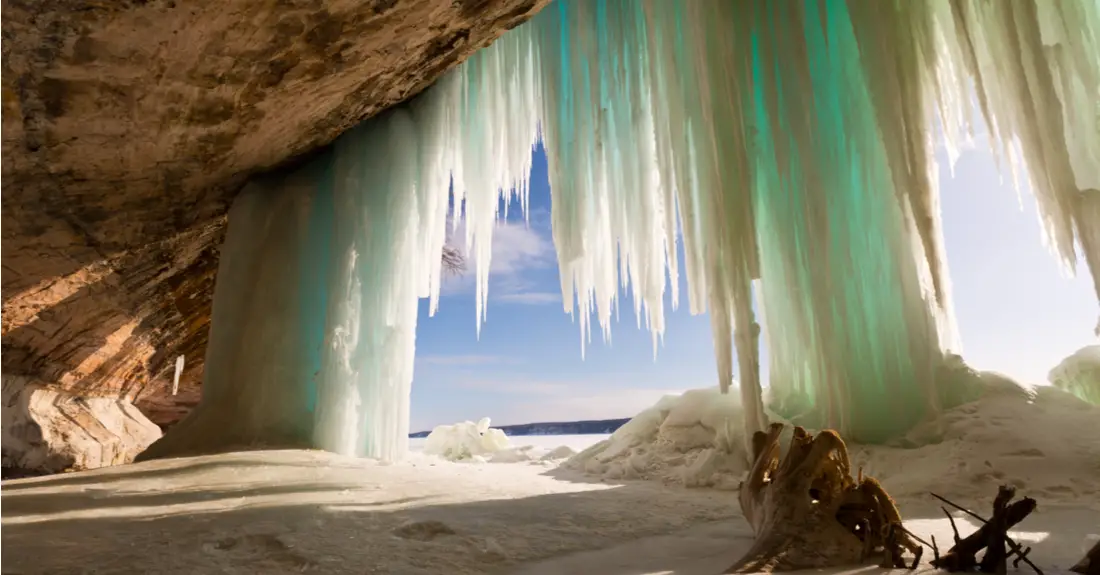 Pictured Rocks National Lakeshore, Michigan
Located along the shores of Lake Superior in Michigan's remote Upper Peninsula, Pictured Rocks National Lakeshore morphs into a crystalline wonderland each winter. As temperatures drop, the colorful sandstone cliffs become encased in sheets of ice. Massive icicles guard the entrances to the lake shore's many caves, transforming them into winter fortresses. Although it's rather remote, Pictured Rocks makes for an unforgettable snowshoeing or cross-country skiing destination.
Stowe, Vermont
For a charming winter getaway, it's hard to beat Stowe, Vermont. Not only does this New England town boast some stellar skiing and snowboarding, it also features beautiful scenery. Take it in on a sleigh ride or while working up a sweat on your cross-country skis. Then, warm up by the fire at the iconic Trapp Family Lodge, or with a locally brewed pint at one of the area's many craft breweries.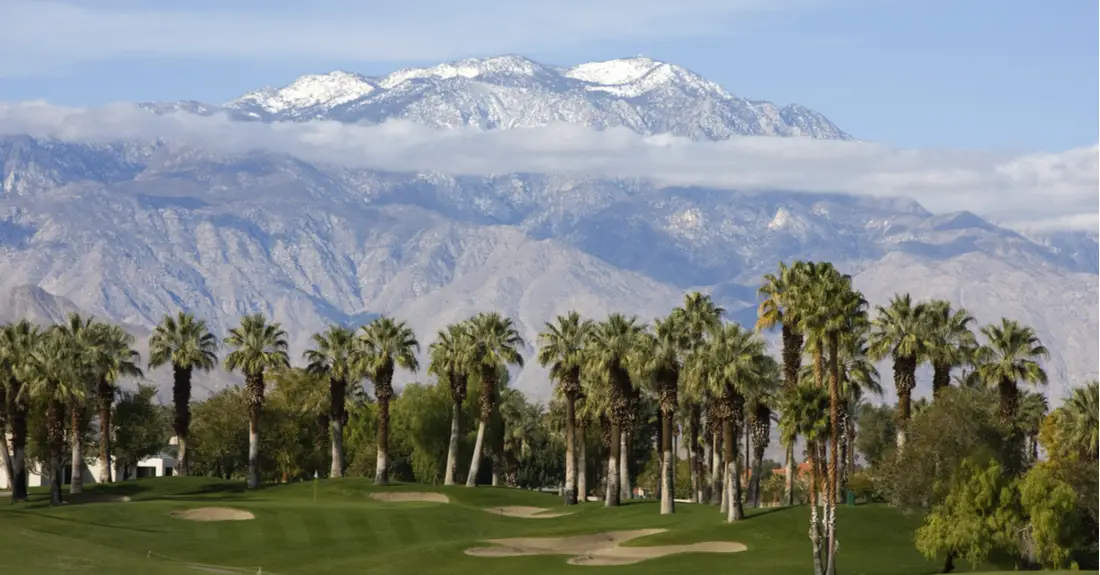 Palm Springs, California
When it comes to winter getaways, Palm Springs offers the best of both worlds. Enjoy warm, sunny days ideal for hiking in nearby Joshua Tree National Park. Or take a drive to the ski slopes at Big Bear Mountain Resort, less than two hours away. Palm Springs also has plenty to enjoy without starting up the car. This vacation hot spot in southern California's Sonoran Desert features plenty of walking and biking trails, or you can enjoy the views from the aerial tramway.
Fairbanks, Alaska
Alaska may seem like a challenging winter vacation destination, but those willing to brave the cold temperatures and long nights will be rewarded with stunning scenery. Fairbanks offers intrepid visitors a variety of ways to experience the Arctic, from snowmobiling and dog-sledding excursions to Northern Lights tours. If you find the cold weather intimidating, experience the scenery aboard the Aurora Winter Train.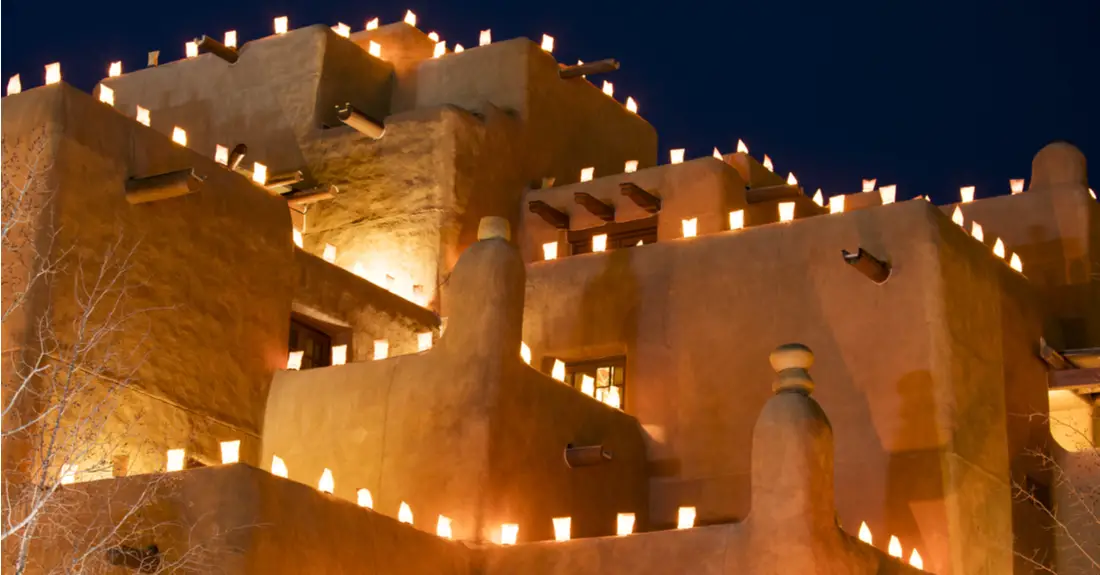 Santa Fe, New Mexico
Santa Fe 's desert landscape and historic adobe architecture look even more magical than usual when dusted with fresh snow. And if you visit during the winter holidays, you're bound to see the city illuminated by candles, known as farolitos. What's more, Santa Fe sits within easy driving distance of several excellent ski resorts, including Pajarito Mountain and Taos Ski Valley. This means you can spend your days on the slopes, and your evenings enjoying the city's unique art galleries and stellar restaurants.
Key West, Florida
We get it: Not everybody sets out in search of a snow-filled winter vacation. If you prefer the sun and the sand, head to the southernmost point of the Continental U.S. Key West, Florida, offers a beautiful collection of beaches, cultural sites and natural spaces. Take a boat trip to Dry Tortugas National Park, a 19th-century fort with incredible snorkeling opportunities just off its coast. Or get a taste of the island's relaxed atmosphere in Mallory Square.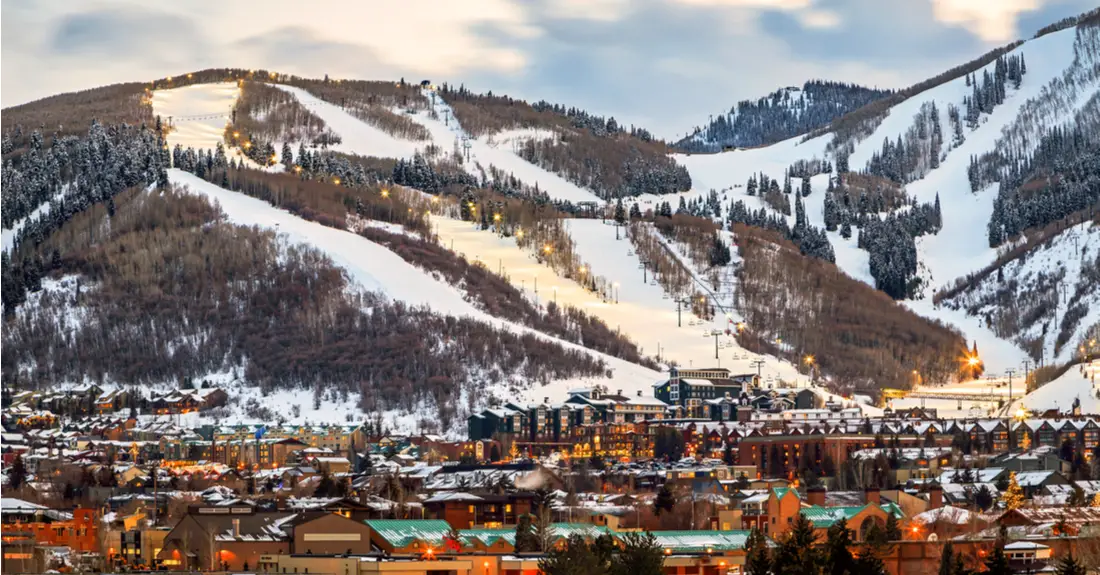 Park City, Utah
Reputed to have "the greatest snow on Earth", Park City is a powder hound's paradise. Between the two of them, Park City Mountain Resort and Deer Valley encompass more than 9,000 skiable acres. Should you need a break from the slopes, revel in sports glory at Utah Olympic Park (where the 2002 Winter Olympics took place). Or kick back and enjoy the town's stellar après-ski scene.
Hanover, New Hampshire
Stowe isn't the only New England town to take winter by storm. Located on the New Hampshire-Vermont border, just under an hour from Killington, Hanover is a go-to destination for cold-weather fun. Plan your visit for February, when Dartmouth College hosts its annual winter carnival, complete with ice carving, ski races and other winter amusements. Even if you don't time your visit with the festival, you can still enjoy Hanover's college-town charm.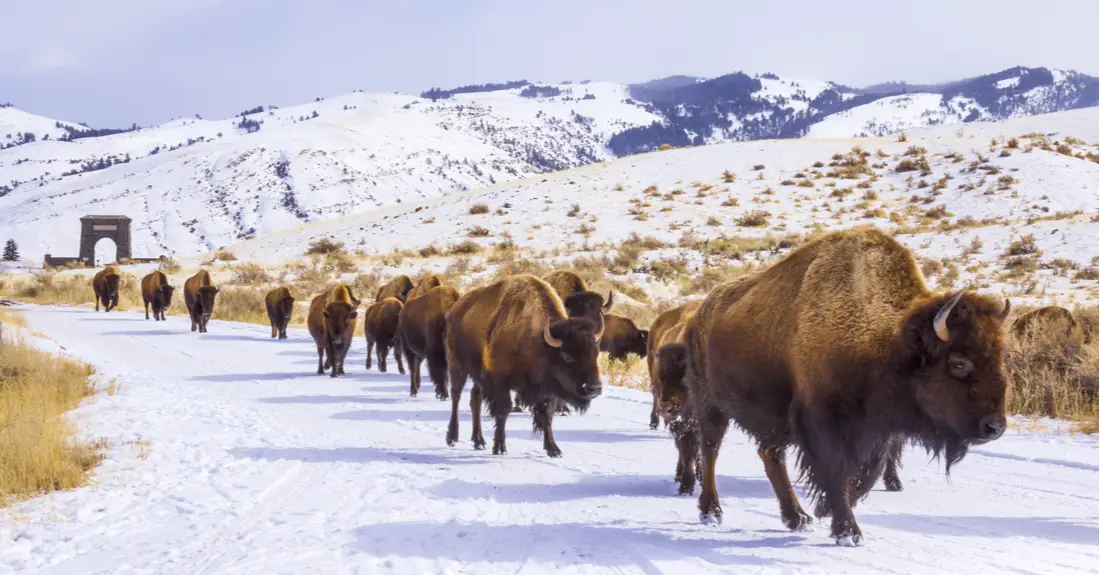 Yellowstone National Park, Wyoming
Only intrepid travelers visit Yellowstone National Park in the winter. But if you brave the off season, you'll be rewarded with smaller crowds and scenery unlike anything else on the planet. Watch the park's bison and elk herds congregate around the Mammoth Hot Springs. Or enjoy cross-country skiing or snowshoeing in the northern portion of the park (which is the only other area open in the winter months). When you crave a return to civilization, make a stop in Jackson Hole and carve powder on the dramatic ski slopes of the Teton Range.
Aspen, Colorado
This beloved Colorado ski town has earned a reputation for its world-class skiing and luxurious atmosphere. This Rocky Mountain town offers access to the spectacular slopes of Aspen-Snowmass, which features four distinct ski and snowboard areas. There are plenty of ways to enjoy Aspen 's mountain scenery when you're not on the slopes, too. Snowshoe to the iconic Maroon Bells peaks, or relax aching muscles in the naturally warm waters of Glenwood Springs.