As I started to write this article, with holiday music in the background and a Long Trail Epic Run IPA within reach, I found myself confused about just where to start. And that's exactly the point: You're visiting Stowe for a few Epic ski days (see what I did there), and you want to take in a few of the area's breweries. But where do you start?
It's not a trivial question, as Vermont is home to more than 60 breweries, approximately 20 of which can be found within a 90 minute drive of Stowe.
Enjoy responsibly.
The Alchemist
Stowe, VT
11am-7pm, Tuesday – Saturday
The Alchemist is best known for their flagship double IPA, Heady Topper and has become a desired destination for serious beer connoisseurs. They have seasonal releases that generally sell out quickly, like the recently released Squidgy Black stout. These limited releases are part of the draw for avid beer drinkers looking to gain bragging rights, but the beer quality is what really draws the masses. And because The Alchemist is one of the closest breweries to Stowe Mountain Resort, you have no excuse to not pick up some brews to share with friends back home.
Von Trapp Brewery
Stowe, VT
Bierhall 11:30am – 9pm daily; Brewery 1-2pm Saturday & Sunday, and 6-7pm Tuesday
The Von Trapp Brewery has an array of lagers brewed by the same family that inspired The Sound of Music (no IPAs here). The historic family lodge, brewery and massive bierhall have become a destination for tourists who are fans of the movie and the taste of authentic Bavarian-style brews. The beers brewed here can be enjoyed over a meal at the Bierhall without cutting into your ski day but if a tour of the brewery is what you're looking for, Von Trapp is close enough to Stowe to check out during a lunch break and still get back to the slopes for a few late afternoon turns. Be aware that the tour busses tend to arrive during lunch and during the breweries open hours.  Late afternoon after the tourists have left and before dinner starts can be a great time to visit and enjoy the views, and brews in peace.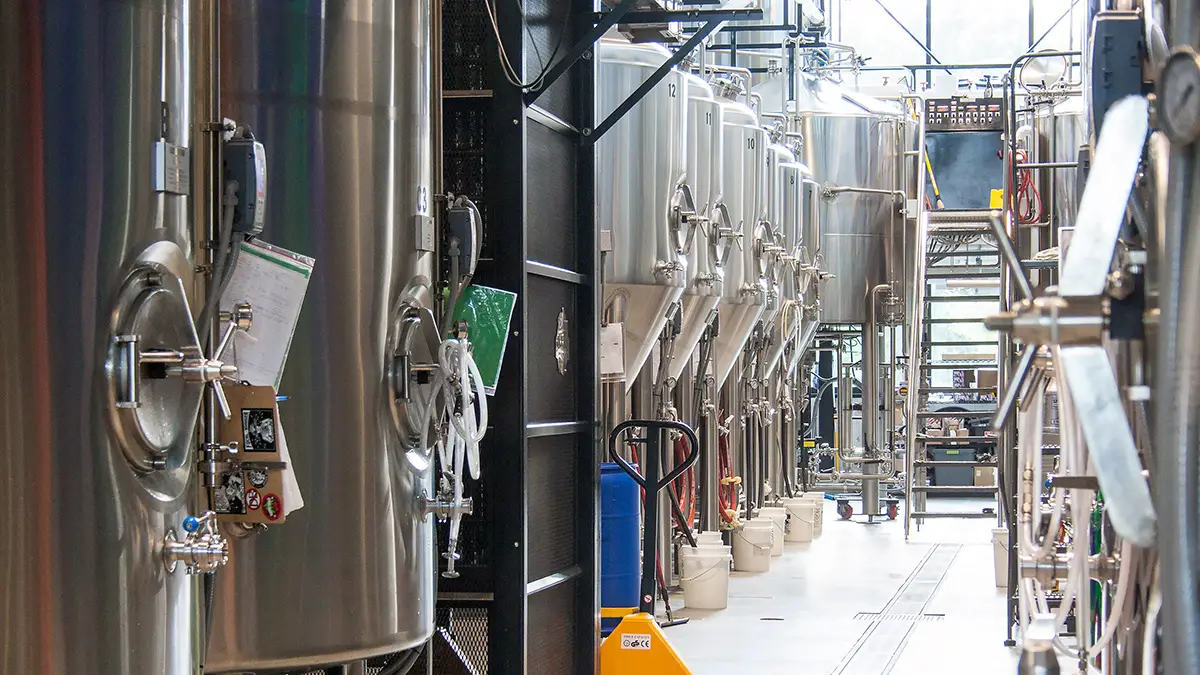 Idletyme Brewing
Stowe, VT
11:30am – 9pm Sunday – Thursday; 11:30am – 10pm Friday & Saturday
Great location, food, and beer make for a good combination and Idletyme benefit from this trifecta. To get your visit started, try t with six 4oz pours served on a ski. If you find one that you really like, growlers are available for purchase so you can take some fresh brew home with you. Whichever beers you chose, be sure to try one of brewmaster Will's famous. Looking for a snack or to pair dinner and drinks, the food offering is farm-to-table with a pub section (think burgers) a more traditional restaurant section (think fish or steak). Idletyme is also just a short walk from The Alchemist, so you could knock out both of these breweries in a single relaxing afternoon or evening.
Lost Nation Brewing
Morrisville, VT
11:30am – 9pm Wednesday – Sunday
Lost Nation is a great place to grab a bite to eat and enjoy their tasty brews. The restaurant is considered by many to be the best restaurant in Morrisville offering a rotating BBQ style menu with primary locally sourced ingredients.  As for the beers, this is a small-batch brewery that, as they say on their website: "takes inspiration from lesser known European beer styles, along with local Vermont life to guide our brews". Some of their beers have adventurous flavors, like the Gose which is brewed with coriander and sea salt and several of their beers aren't sold anywhere except at the brewery.  So, find the one you like and take some home with you.
Prohibition Pig
Waterbury, VT
4pm-11pm Monday – Thursday; 11:30am – 11pm Friday – Sunday;  Brewery 11:30am – 9pm daily
The name makes you think of drinks and BBQ. That's not on accident. Prohibition Pig offers great southern style food and a full bar at the restaurant, and a wide variety of lagers and ales in the brewery located just behind the restaurant. The brewery also offers a rotation of guest beers on This is the place to go for a relaxing night on the town, and you won't have to rush off the lifts to get there before closing. Just be aware that this is a top apres ski destination because of their great food and beers and they have limited parking so plan accordingly.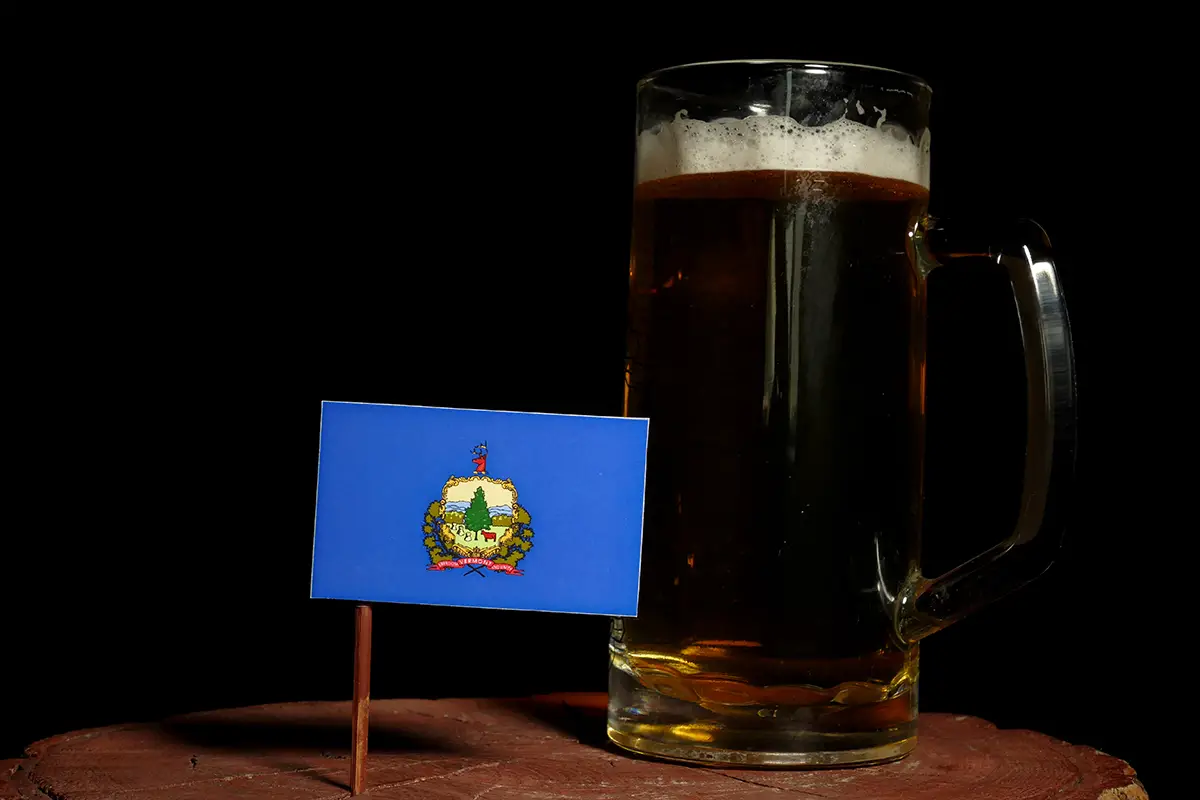 Rock Art Brewery
Morrisville, VT
10am – 6pm Monday – Saturday; Closed Sunday
Established in 1997, Rock Art Brewery is one of the Stowe area's oldest Breweries. The Ridge Runner Double IPA and Vermonster are their most well known beers, both classified as English Barleywines. This means they lean heavily on malt characteristics for flavor and are high in alcohol. The Ridgerunner is 7.2% ABV and Vermonster is 10.2% ABV. There are windows that overlook the production area as well as guided tours and you can enjoy any or all of the eight beers on tap in the tasting room. They rotate which eight beers are on tap regularly so no two visits will be the same. Find one you like and take a few cans home with you.
Ten Bends Beer
Hyde Park, VT
3pm – 7pm Friday; 1pm – 7pm Saturday
A relative new-comer, established in 2016, Ten Bends Beer is a small three-barrel brewery that's worth visiting to try a few beers you aren't likely to find anywhere else. Because they are small batch, the beers on tap at any one time vary so check their website for current releases or be pleasantly surprised when you arrive. The brewery has an intimate feel with limited seating and when you find a beer you like, fill a growler-to-go.