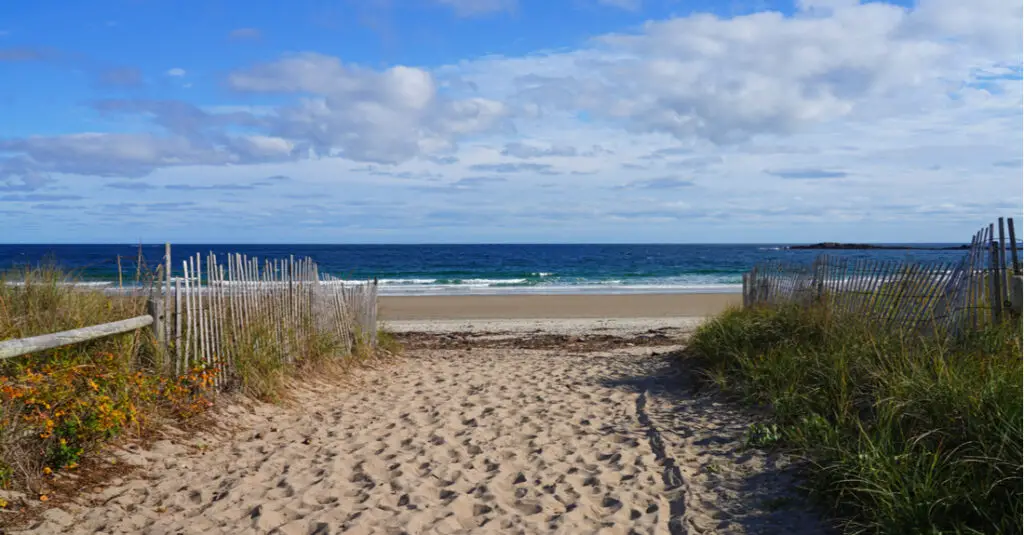 (Credit: EQRoy/Shutterstock)
Though only 70 miles of Maine's 3,500-mile rugged coastline is categorized as beach, those 70 miles make the Pine Tree State a premier summer seaside destination. From unassuming shorelines to well-known waterside retreats, Maine's beach scene delivers soft sand, scenic views, and the quintessential New England experience. To help plan your summer vacation, we've put together a list of 10 fantastic beaches in Maine based on amenities and visitor reviews.
Old Orchard Beach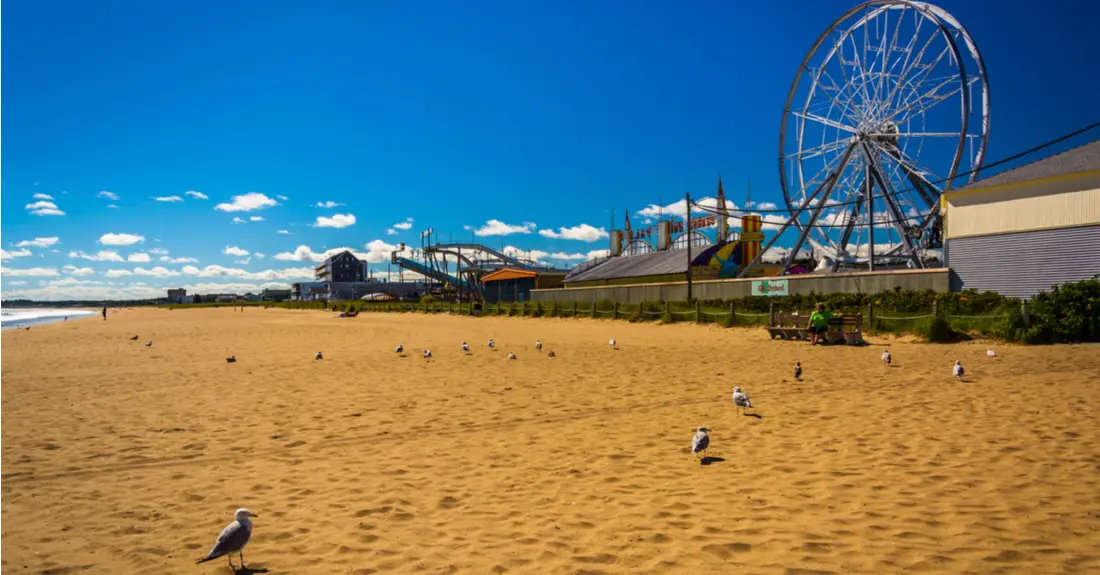 Located 20 miles south of Portland, Old Orchard Beach encompasses seven miles of Maine's southern shores. But that isn't the only amenity luring travelers to this coastal paradise. Old Orchard is also home to one of the last remaining oceanfront amusement parks in the country. The Pier in Old Orchard Beach offers 25 rides and attractions (including an old-fashioned carousel), as well as vibrant nightlife. In addition, an impressive display of fireworks dazzles spectators every Thursday evening throughout summer. One visit to Old Orchard Beach, and you'll discover why it's consistently lauded as Maine's best beach.
Pine Point Beach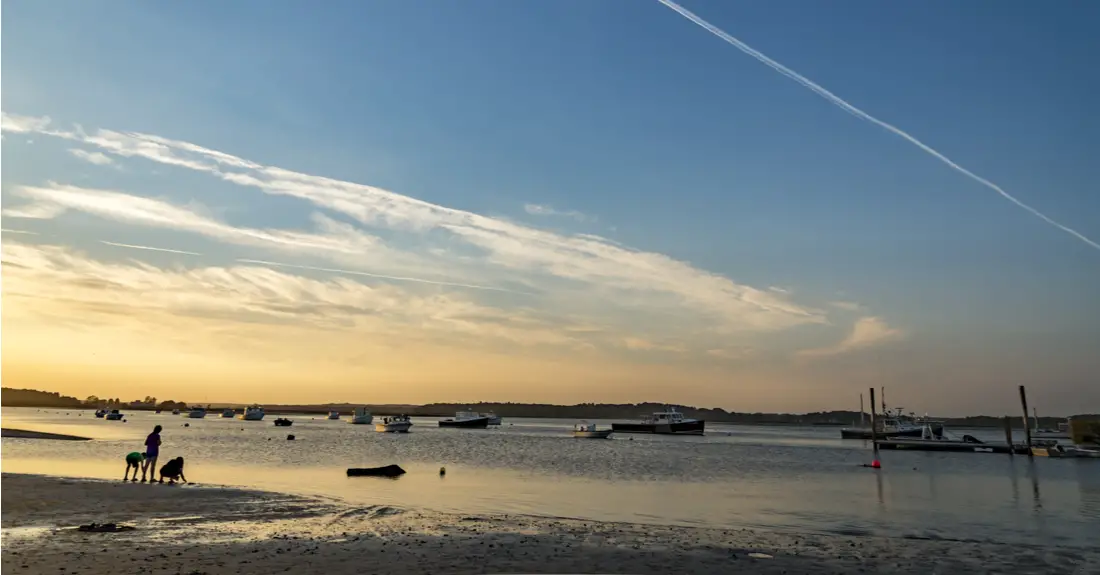 Located next to Old Orchard Beach, Pine Point Beach offers a tranquil alternative to its bustling oceanfront neighbor. Its four-mile sandy shoreline stretches along Saco Bay from the Pine Point jetty to Old Orchard Beach. Enjoy a relaxing beach day by swimming in the bay's gentle waves, or add a beach activity like biking or kayaking with rentals conveniently located nearby.
Ogunquit Beach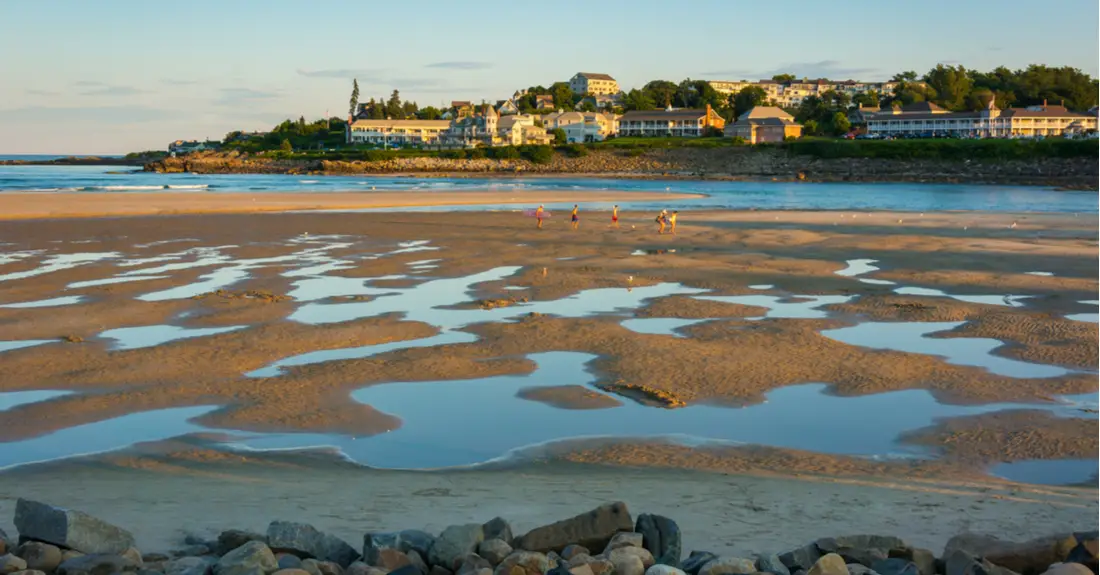 Often listed as one of the top beaches in New England, Ogunquit Beach features three miles of sandy beach gradually descending into the water, a gentle surf, and annual events like kite-flying festivals. This popular family destination is located on a peninsula running  parallel to the town of Ogunquit. High tide makes this already crowded beach even more crowded so arrive early to secure your spot.
Long Sands Beach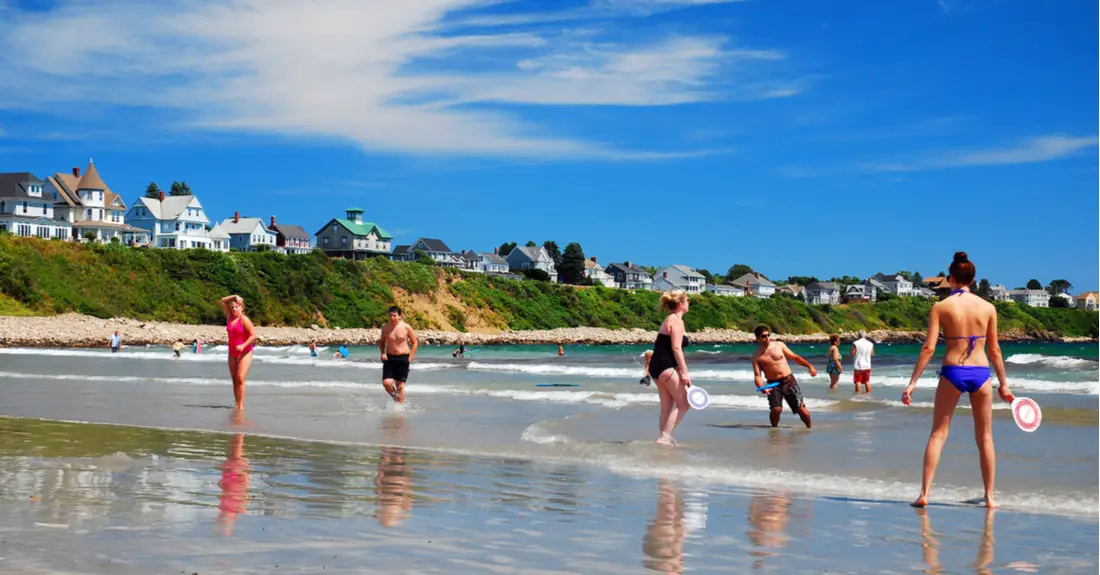 With its two miles of soft white sand and impressive surf, Long Sands Beach is a muse for photographers. Cape Neddick Lighthouse, one of Maine's most photographed lighthouses, is the backdrop of this popular York beach. Located at Maine's southern tip along scenic Route 1A, Long Sands Beach is conveniently located near amenities like lodging, shops and eateries. Umbrella and float rentals are available right on the beach to help you enjoy the day.
Kennebunk Beach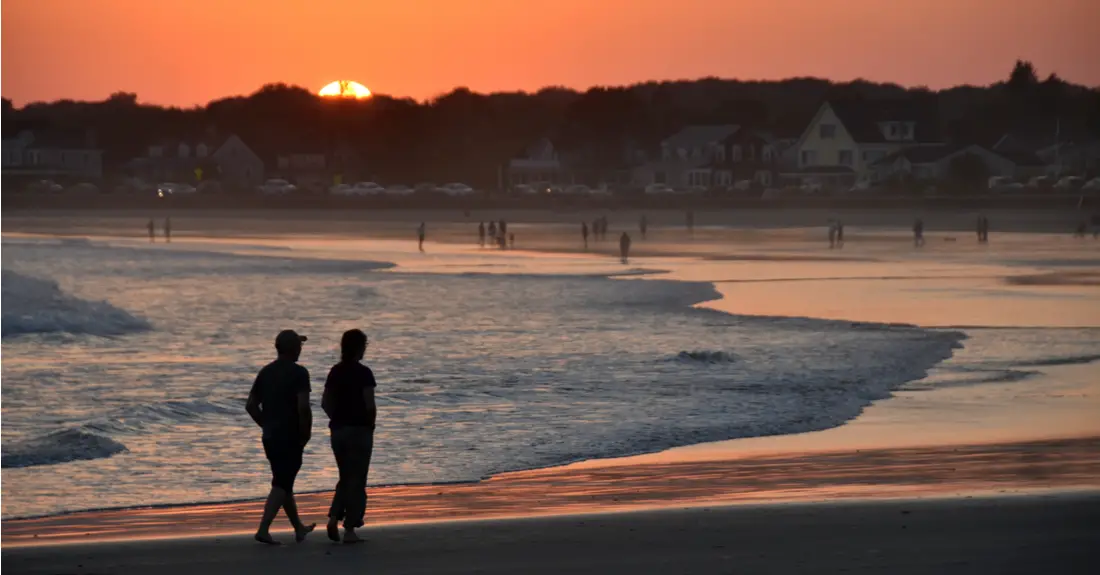 The idyllic seaside town of Kennebunk is known for charming shops, art galleries, eateries and beaches. Gooches Beach, commonly referred to as Kennebunk Beach, is the largest and most popular beach among the town's selections. Families know Kennebunk Beach as the spot where youngsters can safely swim in its gentle tide and build sandcastles on its wide shores. It's wise to arrive early to secure your spot, given this shoreline's popularity.
Higgins Beach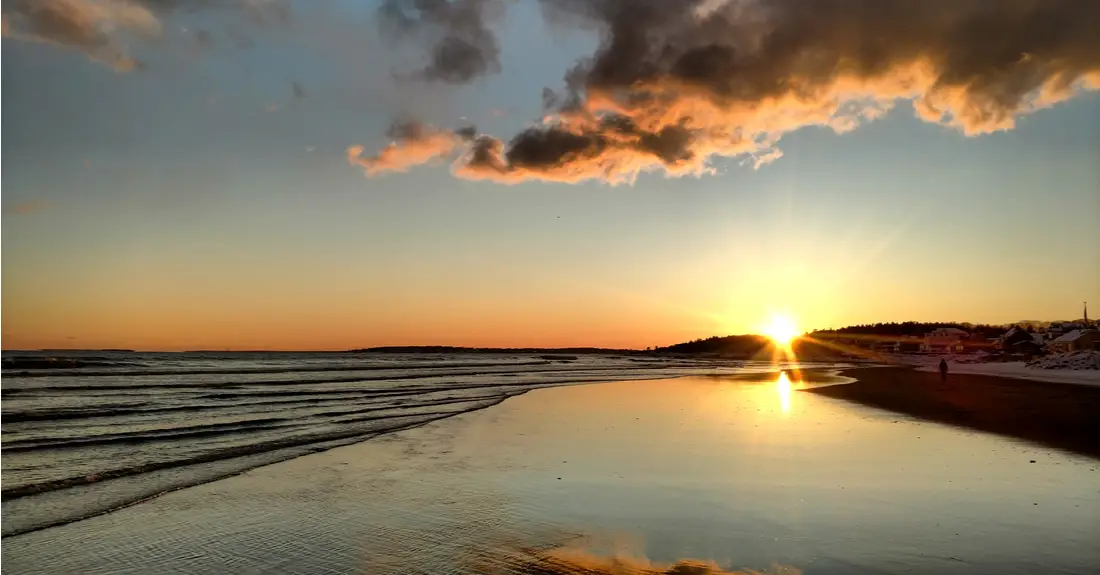 Located just outside Portland and providing a dreamlike sanctuary from the spirited city, Higgins Beach is a favored seaside destination. Though the waters are traditionally calm, Higgins Beach has been known to occasionally provide prime surfing conditions. The area oozes New England charm with quaint seaside cottages providing a backdrop for beachgoers. In addition, its soft, sandy shore is a sunbather's delight, and anglers can expect to reel in plenty of striped bass.
Scarborough Beach State Park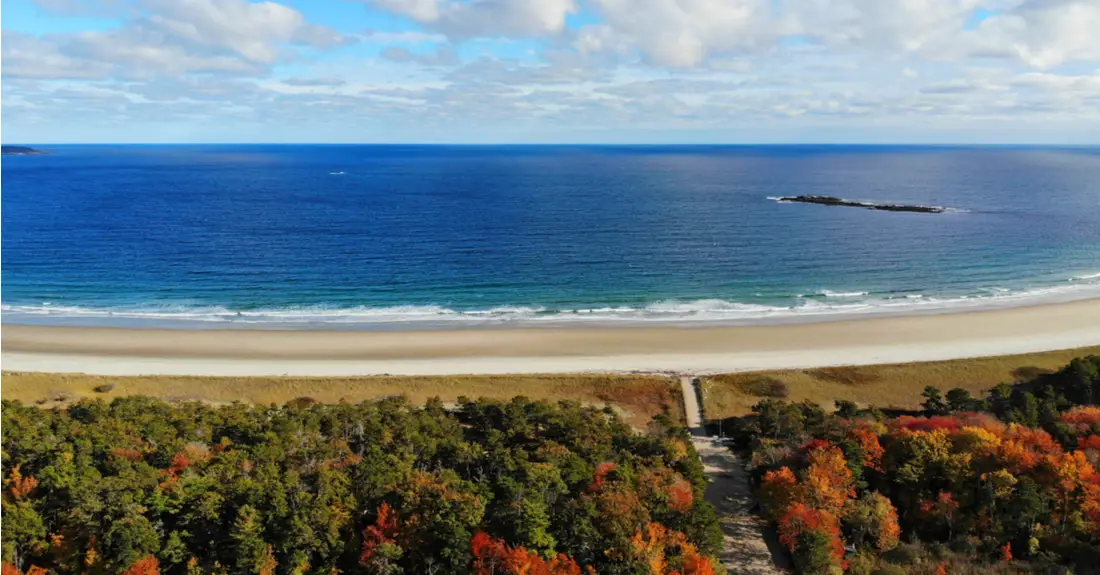 With summer water temperatures in the 60s Fahrenheit, Scarborough Beach State Park is ideal for those who prefer to spend as much time in the water as they do on the sand. Swimming is the main allure at This Southern Coastal Maine oasis provides a peaceful and secluded summer paradise with its blue waters and forested backdrop. You can also get your heart rate up with a hike to Scarborough Marsh, an easy two-mile in/out trail past the beach and through the trees and wildflowers.
Drake's Island Beach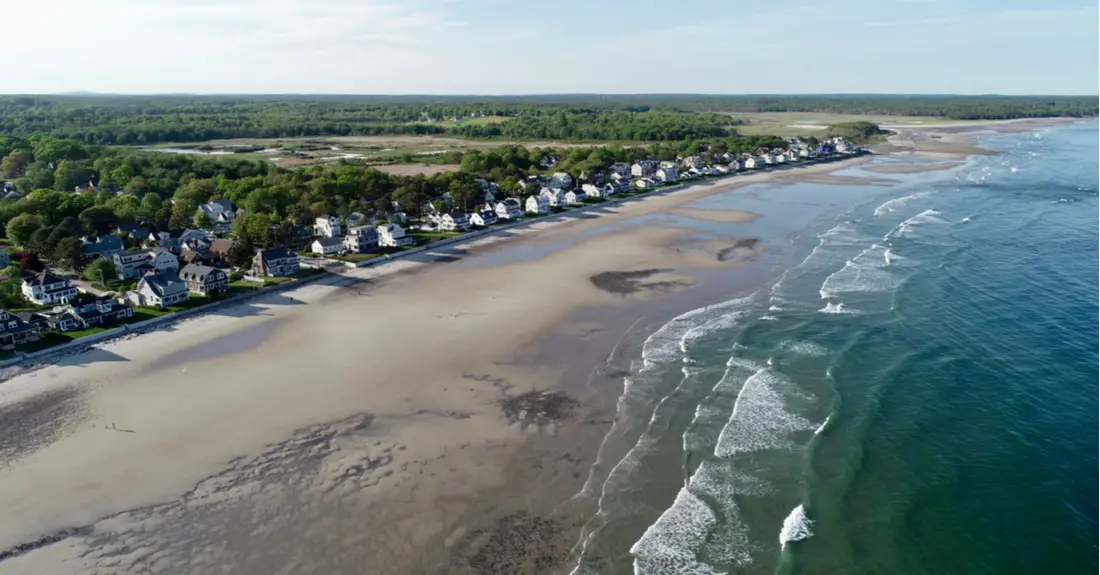 Experience Maine like a local with a day at Drake's Island Beach. Here you can swim sunbathe, and beachcomb, sans the crowds or touristy attractions. This quiet beach, located in the center of coastal southern Maine, feels like a hidden gem. Walk down a peaceful residential street to access this calming oasis offering more than half a mile of ocean access, soft sandy dunes and a rocky jetty.
Sand Beach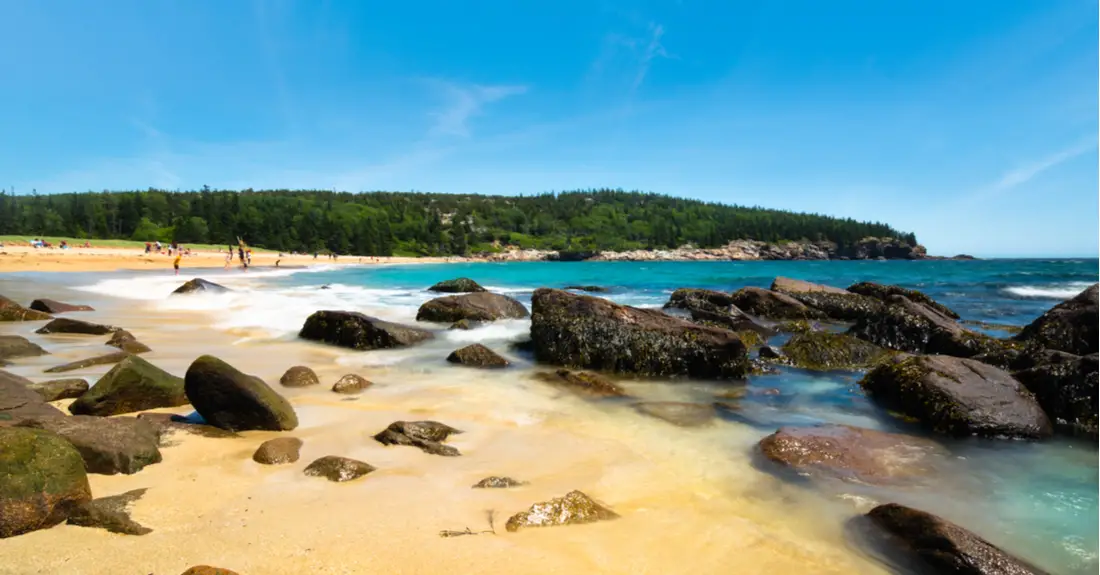 Despite its craggy coastline, Northern Maine isn't without its beachy treasures. Sand Beach is located on Mount Desert Island within Acadia National Park. The beach's shoreline gently hugs the cove between Great Head and Gotham Mountain. The beach's unique feature is its pinkish sand. Nearly half of the beach is covered in crushed shells, giving it a beautiful pink hue but also wreaking havoc on feet. We recommend wearing water shoes. Though lifeguards are on duty throughout the summer, few dare to dip into the chilly northern New England waters.
Crescent Beach State Park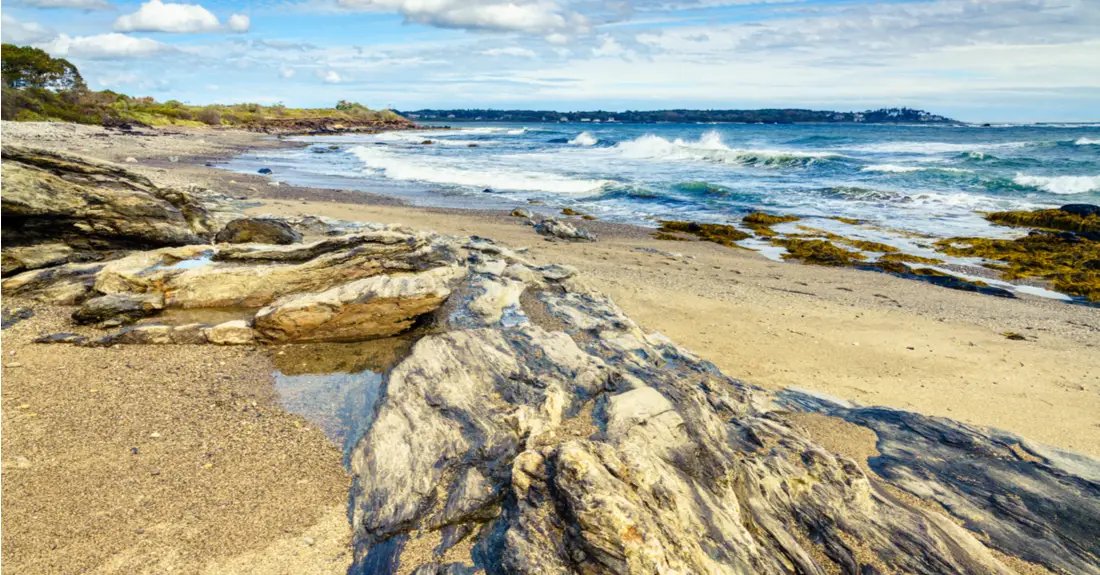 This Cape Elizabeth beach is the pride of Crescent Beach State Park. Located just south of Portland, this mile-long, crescent-shaped beach offers gentle surf and warm waters. Additionally, the park offers the picturesque Kettle Cove walking trail, a 2.8-mile long loop along the beach and through forest.