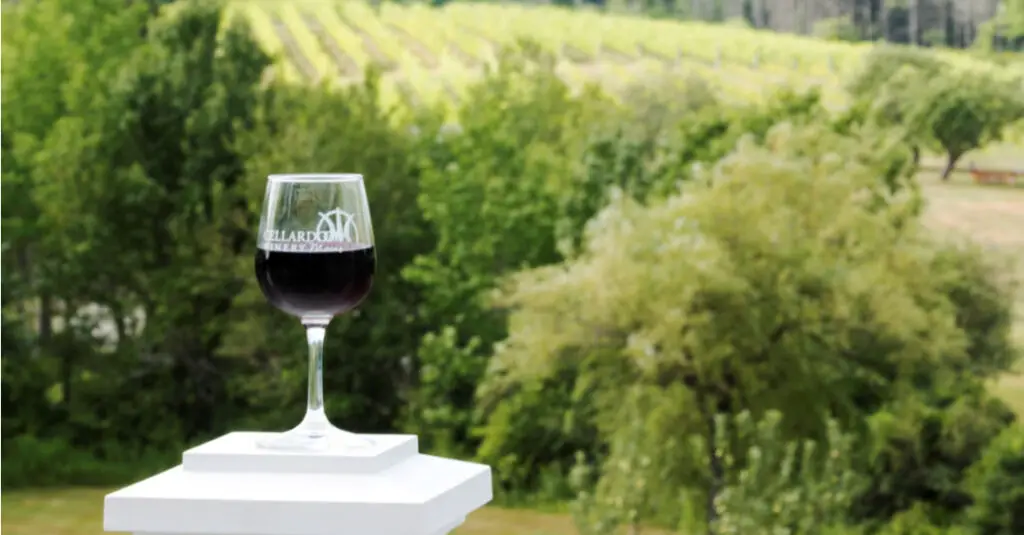 (Credit: WoodysPhotos/Shutterstock)
Who needs France and Italy's wine regions when award-winning blends are being produced all across New England. Wine estates throughout the Northeast offer tours and wine tasting amidst striking landscapes. Whether drawn in for leaf-peeping, beachcombing or skiing, be sure to save some time to check out these 10 great wineries and vineyards in New England. These wineries handcraft blends for all palates, from light summer flavors to warm mulled wines.
Cellardoor Winery
Lincolnville, Maine
Maine's short growing season, coupled with an abundance of wildlife, make grape growing a challenging task. But Cellardoor Winery doesn't let that deter them from creating a collection of red, white, sparkling and even ice wines. The winery uses grapes grown on the estate and by premium vineyards across the country. With stunning views overlooking the grounds, this state-of-the-art winery is the perfect wine-lovers escape. Take a tour of the facility to learn its history and its wine-making process before sampling some of its varieties.
Boyden Valley Winery & Spirits
Cambridge, Vermont
Nestled in the Green Mountains of Vermont, Boyden Valley Winery was one of the first licensed wineries in the state. This 800-acre farm has been in the Boyden family for more than 100 years. Along with farming cattle, vegetables and sugarbush, the estate grows cold-climate grapes and produces wine, cider and spirits. Its 1875 carriage house provides the ideal spot to warm up on a cold New England evening with a cup of their signature Glogg – a Norwegian mulled wine.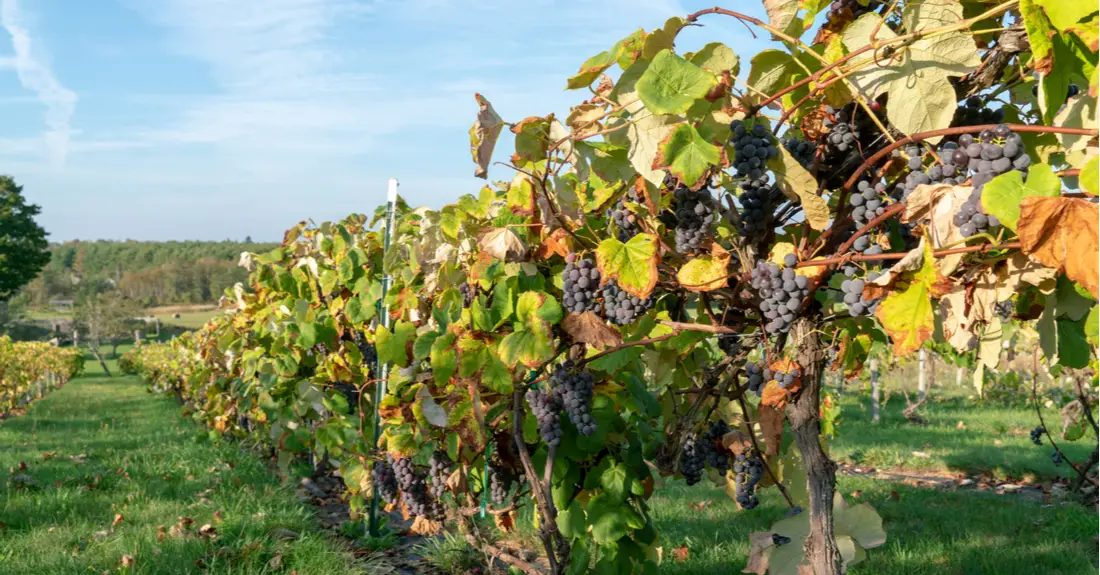 Westport Rivers Vineyard
Westport, Massachusetts
Escape the urban bustle of Boston with a one-hour drive to New England's largest winery. Fourth-generation winemakers own Westport Rivers. The Russell family chose the southern coast of Massachusetts for its soil and climate. You can tour the facility to learn about the winery and the fermenting process. Then, head to the barn for a wine tasting. Music and breathtaking sunsets draw in Friday night crowds.
Newport Vineyards
Middletown, Rhode Island
Located minutes from the resort town of Newport, Newport Vineyards has been owned and operated by the Nunes brothers for 25 years. The winery offers a 30-minute tour ending in the tasting room. After sampling the vintages, you can dine at Brix Restaurant, known for its farm to table dishes made with locally sourced ingredients, while overlooking the vineyard . Newport Vineyards also offers a full calendar of events like Live Music Thursdays and Flight Nite Wednesdays.
Gouveia Vineyards
Wallingford, Connecticut
Sample Gouveia's award-winning wines in The Stone House while experiencing incredible panoramic views of the 140-acre estate. You'll quickly realize why the winery's motto "Come for the wine, stay for the view" is so fitting. Pack a picnic basket, choose your wine, pick an outdoor table and settle in for the afternoon. Be sure to try their most popular variety, Cayuga White. This blend, made with estate grown Cayuga grapes, is fruity and slightly sweet.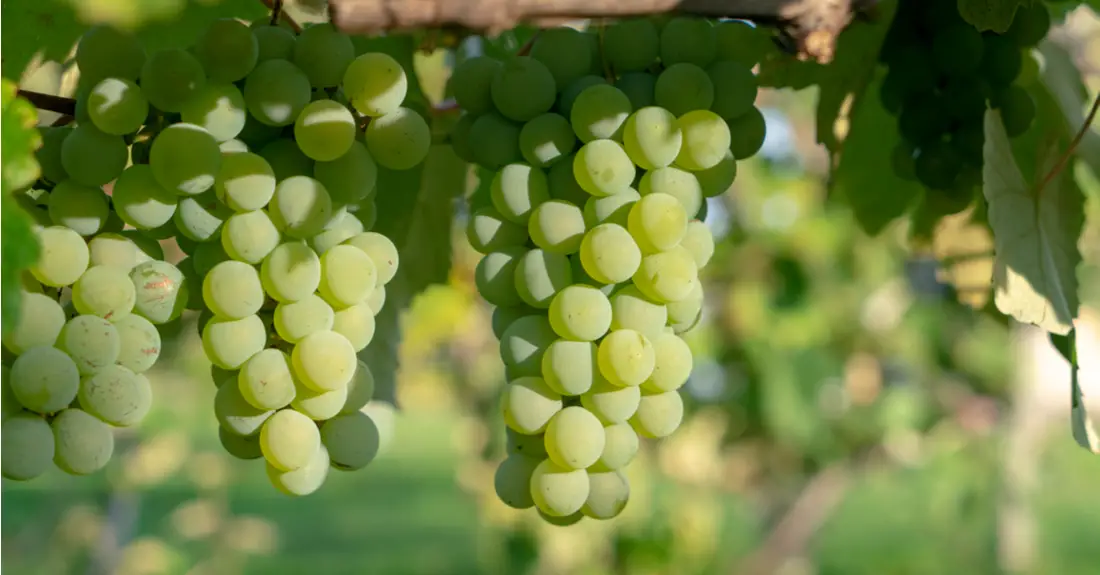 Carolyn's Sakonnet Vineyard
Little Compton, Rhode Island
With its ideal climate and soil conditions, it's no wonder how Carolyn's Sakonnet Vineyard came to be New England's oldest vineyard. Carolyn's has been handcrafting award-winning wine for more than four decades from grapes locally grown and harvested. The peaceful setting makes it a sought-after destination for everything from private events to relaxing evenings spent sipping wine and listening to live music.
Maugle Sierra Vineyard
Ledyard, Connecticut
Located just 10 minutes from Mystic Seaport, Maugle Sierra Vineyard is the perfect addition to your Connecticut travel itinerary. This New England vineyard produces premium wines from only locally sourced fruit. The grapes are either grown on-site or within 100 miles of the vineyard. Watch the sunset over with a bottle of cleverly named wines like Que, Sera, Syrah or Ledyard Sunset Red.
Truro Vineyards of Cape Cod
Truro, Massachusetts
There's no better way to enjoy the peaceful, underdeveloped seaside setting of Truro than with wine. Enjoy a glass in an 1830s farmhouse, located next to over 44,000 acres of protected national seashore. Choose from Chardonnay, Merlot or Cabernet Franc, made from fruit harvested on the estate or sourced from premium growers across the United State. Order the "Flights of 5 for $15," featuring a rotating selection each week.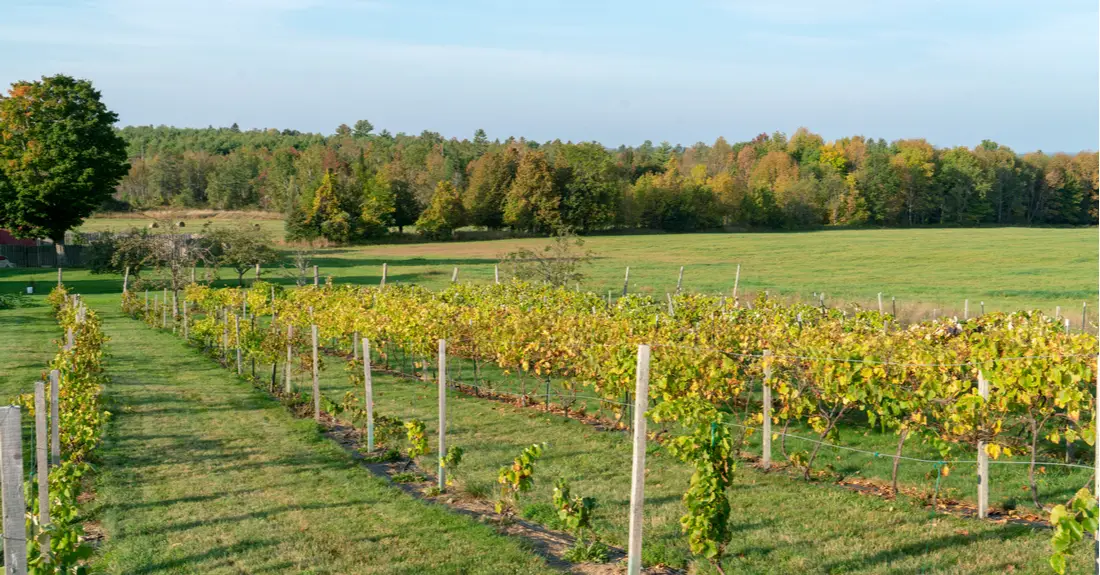 Seven Birches Winery
Lincoln, New Hampshire
The grapes sourced for Seven Birches Winery aren't exclusively from New England. The winery curates an eclectic selection of wines from grapes from around the world, as well as locally sourced fruits. Sample Seven Birches' wine flights showcasing the vineyard's finest. The on-premise Riverwalk Resort Hotel lends itself to the perfect New England getaway.
Nashoba Valley Winery
Bolton, Massachusetts
Just an hour from Boston brings you to the rolling hills of Nashoba Valley Winery. With its internationally recognized wines, not to mention its brewery and gourmet restaurant, Nashoba Valley is well worth the trip. Tour the facility to learn how the wines are made, then hit the tasting room to choose your favorite. Dine in the charming J Restaurant or order take-out to enjoy on the estate's picnic grounds while taking in views of the orchard. Those in town for fall leaf-peeping season can pick their own apples right on sight.