The 2020/2021 ski season has arrived. If you love to ski or snowboard, you've probably wondered what this season will be like during the coronavirus pandemic. Thankfully, many ski resorts across the USA and Canada are preparing to fire up their snow guns and get their lifts turning. These resorts have developed mountain operation plans to address the health and safety of their staff and visitors.
We gathered data from mountain operation plans for several resorts, including Squaw Valley-Alpine Meadows, Big Sky, Deer Valley and Winter Park, to answer the most frequently asked questions about skiing during the pandemic. But remember that the situation is constantly evolving, and many ski resorts are still finalizing their COVID-19 preparations safety protocols. Be sure to check the ski resort website for the latest visitor guidelines.
Will I need to wear a face mask or face covering at the ski resort?
Yes. Local and state health guidelines require visitors to wear face masks when indoors or when it is difficult to maintain six feet of space between themselves and others, including lift lines and on lifts. Fortunately, for many skiers and snowboarders, a neck and face covering provides some welcome comfort while trying to stay warm.
Not a fan of face masks? Keep in mind that resort staff are critical to keeping the mountains open for your enjoyment. Wearing a mask reduces the risk of exposure for you and those around you, including resort staff.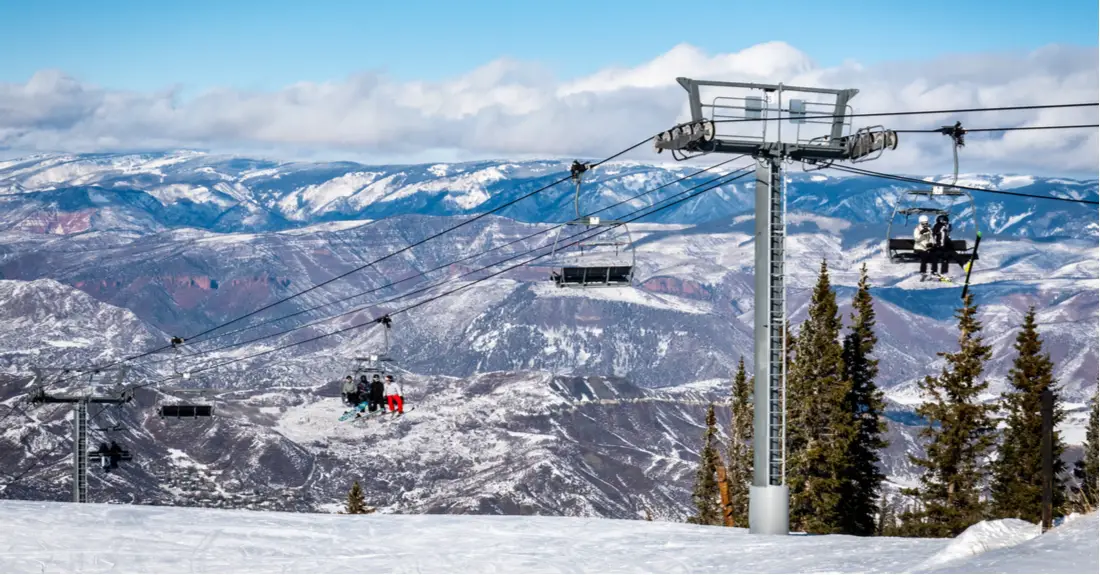 Will reservations be required for ski passes?
To support social distancing measures, many resorts are asking visitors to make reservations by purchasing their lift tickets online in advance. In fact, some resorts will not have physical tickets available for walk-up purchasing. Ikon and Epic Pass holders will have dedicated reservation systems as noted below.
Will season pass holders have priority?
Many resorts will be giving priority to pass holders. In general, single-mountain season pass holder will have highest priority, with multi-resort passes like Epic Pass, Ikon Pass and Mountain Collective Pass holders next in line, followed by individual day use ticket holders.
If you've ever been on the fence about purchasing a season pass, either for your local resort or for multiple destinations, this year is a great year to pull the trigger. Reservations will be required at all Vail Resorts' Epic Pass destinations, and Epic Pass holders have priority access to reserve their ski days using the Epic Pass reservations system.
Ikon Pass holders will also be required to make reservations through the Ikon Pass reservation system for most resorts, but some member resorts will be giving their local mountain pass holders priority over the Ikon Pass. Big Sky season pass holders, for example, will be able to access the resort any day of the season without prior reservations. Ikon and Mountain Collective pass holders, on the other hand, will need to make reservations in advance, and will be subject to any capacity restrictions that might be in place.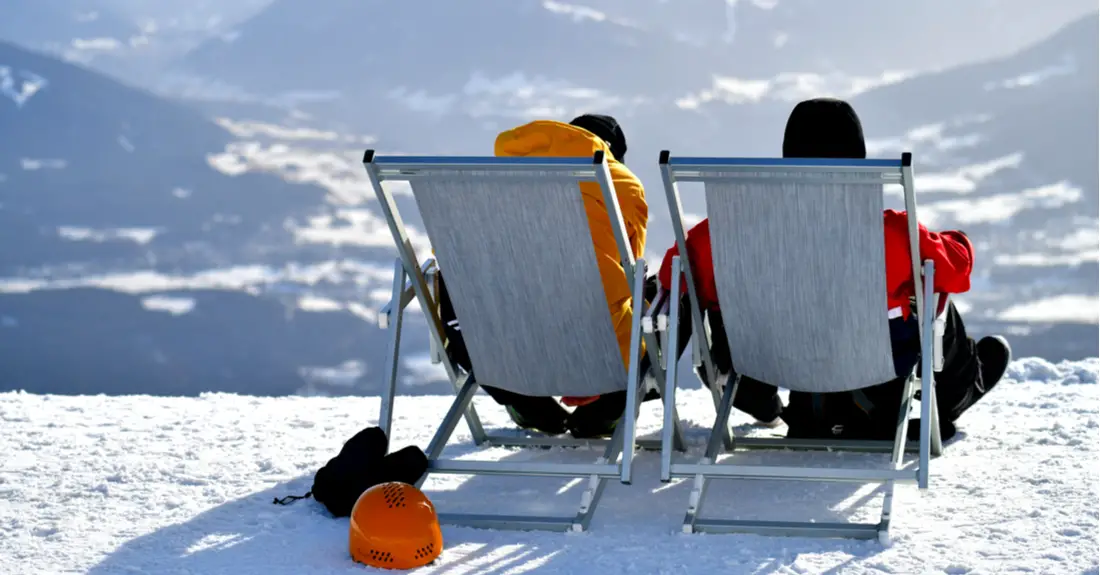 Will dining and après ski be available at ski resorts?
Yes, but dining and après ski will be different this season. Grabbing a beer with friends after a day on the slopes is a tradition for many skiers and boarders. This year, however, that tradition will likely need to migrate off-mountain or back to your rental house or hotel room, as many resorts will not be opening their après-ski bars or food services. Winter Park, for instance, has stated that they will not be able to provide Sunspot Mountaintop Après or Sunspot Mountaintop Dinners this season. Off-mountain restaurants and bars will be operating based on state and local guidelines.
As for on-mountain lunch and snack breaks, most resorts are rearranging indoor seating to allow for social distancing. In most cases the change in seating will translate to reduced indoor capacity. To ease congestion, a number of resorts will provide more grab-and-go options.
You should be prepared to dine outside or in your car. We recommend bringing extra layers and hand warmers for those colder days. Consider packing a lunch or snacks to avoid long wait times.
Can I fly safely to a ski destination this season?
Flying has been shown to be safe. But you should take precautions, like wearing a mask, avoiding touching your face and washing your hands often.
Keep in mind that some states have quarantine restrictions in place that could impact your travel plans. Vermont currently requires visitors from out of state to quarantine for 14 days, or for seven days followed by a negative COVID-19 test. On the other hand, Utah and Colorado have no out-of-state travel restrictions, so visiting Denver or Park City could be a great option this winter.
With challenges comes opportunity. With many skiers and snowboarders likely remaining close to home, you may encounter smaller crowds and more fresh track opportunities at the country's top destination resorts.
Remember to check your destination guidelines regarding quarantine when crossing state lines.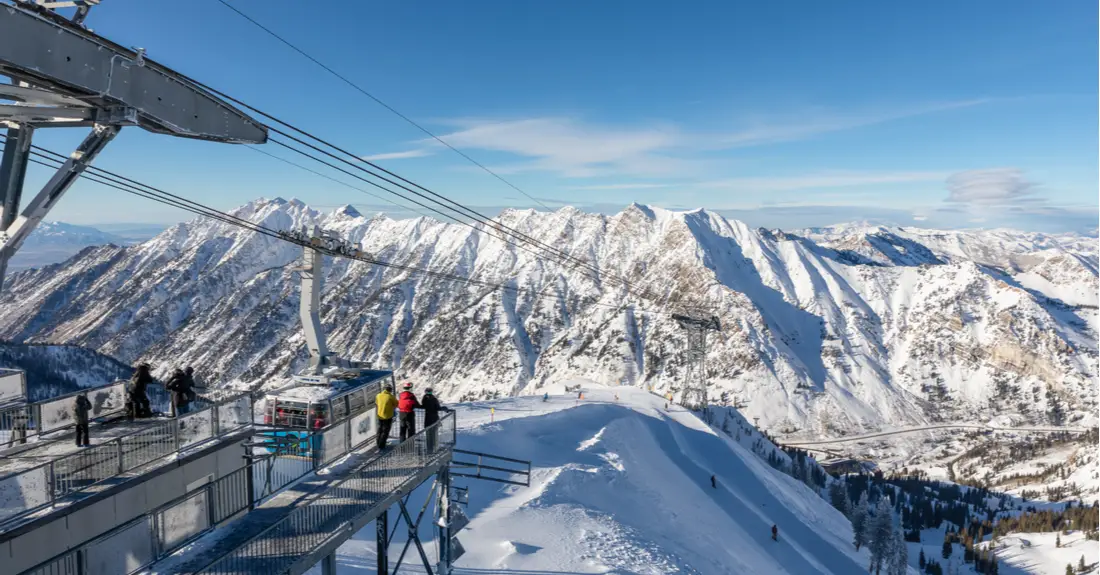 Will resorts require proof of a negative COVID test before hitting the slopes?
We did not find any resorts requiring visitors to provide proof of testing negative for COVID-19. Most resorts are also expecting visitors to quarantine if necessary before hitting the slopes, but they will not require evidence of it. However, resorts may implement screening measures. Don't be surprised if someone asks to take your temperature, or if you need to fill out a questionnaire.
Are resorts doing contact tracing?
None of the resorts we surveyed indicated plans to conduct contact tracing. If you have a concern about contact tracing, we suggest you contact the resort or check their website prior to your visit and make your decision to visit based on your level of comfort with their mountain operation plans.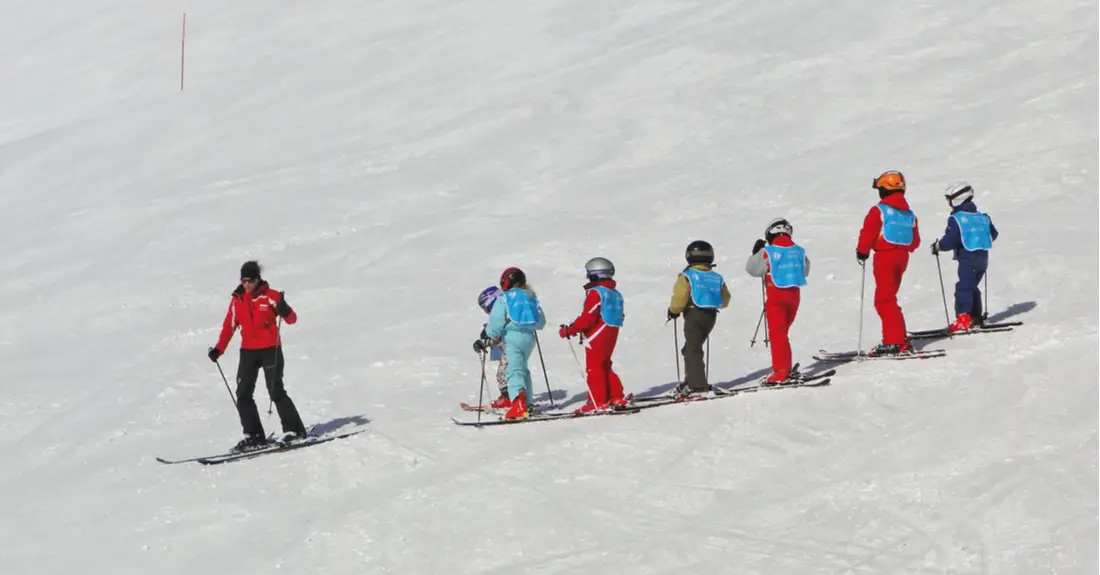 Will ski schools be open this season?
Most ski resorts still plan to offer instruction in small groups or privately. However, some resorts may not provide daycare options this season. Deer Valley, renowned for their ski school, has stated that they will not be offering childcare or group lessons for children under the age of 6. They will still be offering private lessons and a number of programs for older children at a reduced capacity.
Check your destinations' ski school options and guidelines. Rules and availability will likely change as state and local regulations evolve. Because reservations for ski lessons often require a separate purchase of lift ticket, We recommend purchasing your lift tickets well in advance, even if you aren't ready to commit to lessons yet.
Will I be able to rent equipment at the ski resort?
Most resorts will still be offering rental equipment. Since rentals are indoors, masks and social distance guidelines will need to be followed. Many resorts, including Winter Park, Deer Valley and Squaw Valley-Alpine Meadows, have stated that rentals need to be booked online. Be sure to check the guidelines for the resort you plan to visit before getting there. Rental areas generally see the most business at the beginning of the day. Plan for longer wait times due to social distancing measures. Or, consider picking up rentals in advance at an off-mountain rental shop.
Will on-mountain lodging still be open this ski season?
All of the resorts we reviewed indicated that lodging will still be open, with face coverings and social distancing required in common areas. With some of the capacity restrictions of the local après-ski venues, your hotel room might become the après destination of choice this winter. If that is the case, please be mindful of the capacity and health related rules in place for your lodging of choice.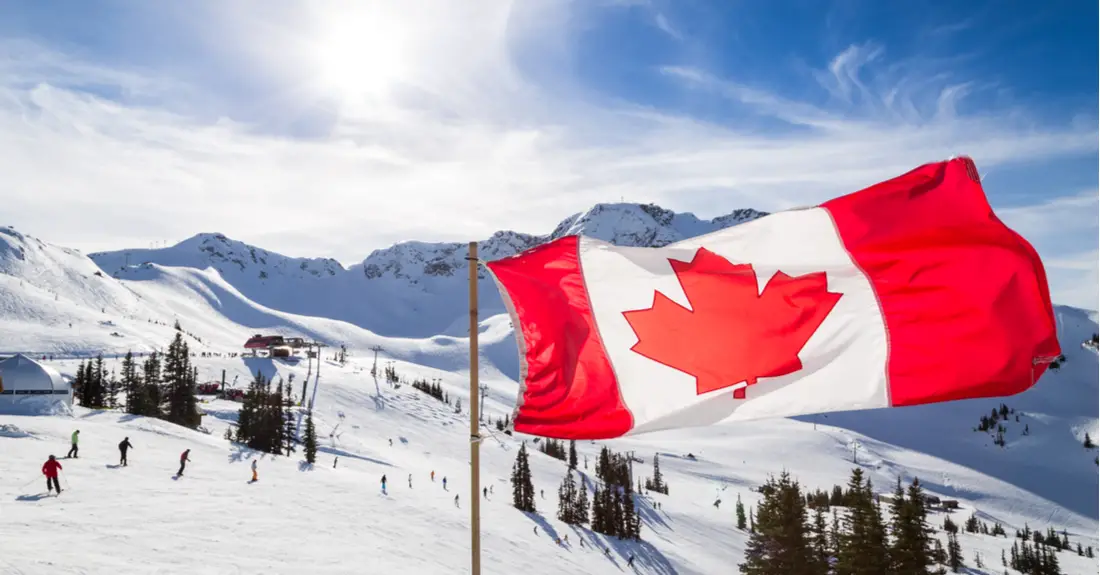 Will Canadian resorts welcome U.S. visitors?
As of publication, Canada was still restricting any non-essential travel into the country. And unfortunately, it's not likely that a week of skiing at Whistler Blackcomb will count as essential travel. The borders may open later in the season, but for now, you should plan on a domestic ski vacation
Are resorts offering refunds on tickets should folks get sick, or should people be purchasing trip insurance?
There are various refund policies in the event that the resort has to shut down, either for the day or for the season. Mid- to late November is the cutoff for refunds of season passes and some seasonal amenities, like lockers, rentals and lessons. However, dates vary by resort. The most common refund policy for the rest of the season involves credit towards a season pass or day ticket for the 2021/2022 season.
If you are purchasing in advance, be sure to check the policy at your destination. And keep in mind that many resorts don't indicate any refunds for individual visitors who get sick before their trip. More than ever, it's worth evaluating trip insurance options.
Now that you know what to expect; stay safe, plan ahead and enjoy the 2020/2021 ski season!