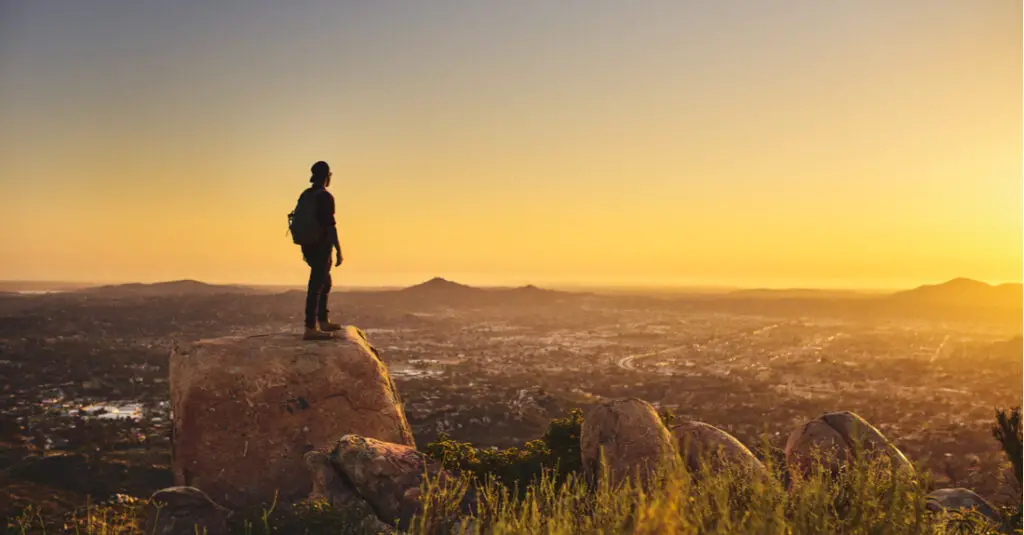 (Credit: Joshua Resnick/Shutterstock)
With mild weather all year round, sunny San Diego offers plenty of ways to enjoy the outdoors. While this city may be known for its jaw-dropping beaches, San Diego is also packed with beautiful hiking trails. Whether you're looking for a light walk or you're on the hunt for a more challenging hike that will kick you in the butt, San Diego has you covered. Now lace up those hiking boots and check out our list of the five the best hikes in San Diego.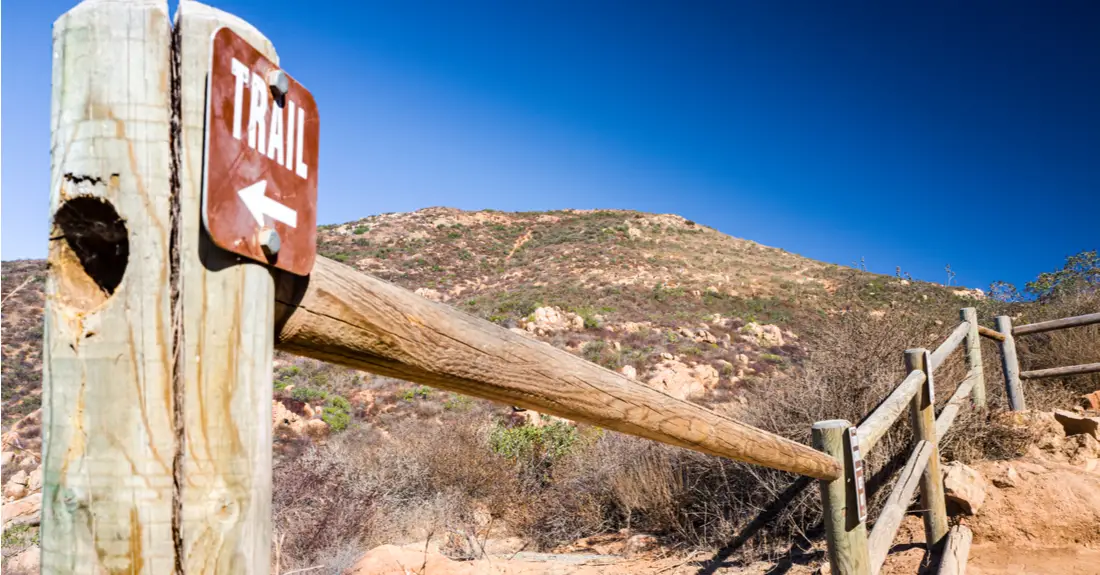 Cowles Mountain Trail
Distance: 3 miles
Elevation Gain: 908 feet
Difficulty Level: Moderate
Located near La Mesa about 10 miles east of downtown San Diego, the Cowles Mountain Trail is a moderately challenging three-mile out-and-back hike. While there are some difficult switch-backs at the final mile of the climb, this trail features a beautiful surprise once you reach the summit. While admiring 360-degree panoramic views of San Diego and the U.S. Mexico border, you can see why Cowles Mountain Trail is one of the most popular hikes in the city. Sunset is the perfect time to hike this trail, but don't forget to bring a head lamp and a jacket, as it can get pretty dark and chilly once the sun goes down.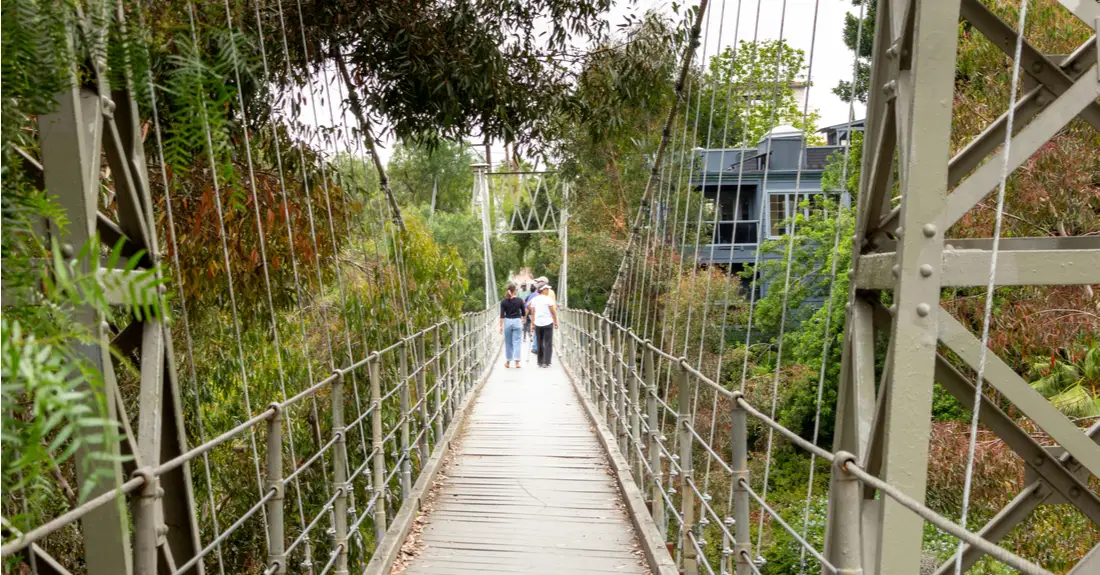 Seven Bridge Walk
Distance: 6 miles
Elevation Gain: 357 ft
Difficulty Level: Easy
The Seven Bridge Walk, located in the heart of San Diego, is perfect if you are traveling with kids or are strapped for time. This gentle six-mile walk takes you into San Diego's beloved Balboa Park, home to the San Diego Zoo and the San Diego Natural History Museum. On this walk you will also cross a few bridges including the Historic Spruce Street Suspension Bridge built in 1912. The walk will then end in Hillcrest, a neighborhood filled with restaurants and shops, a great place to grab a bite to eat after working up an appetite.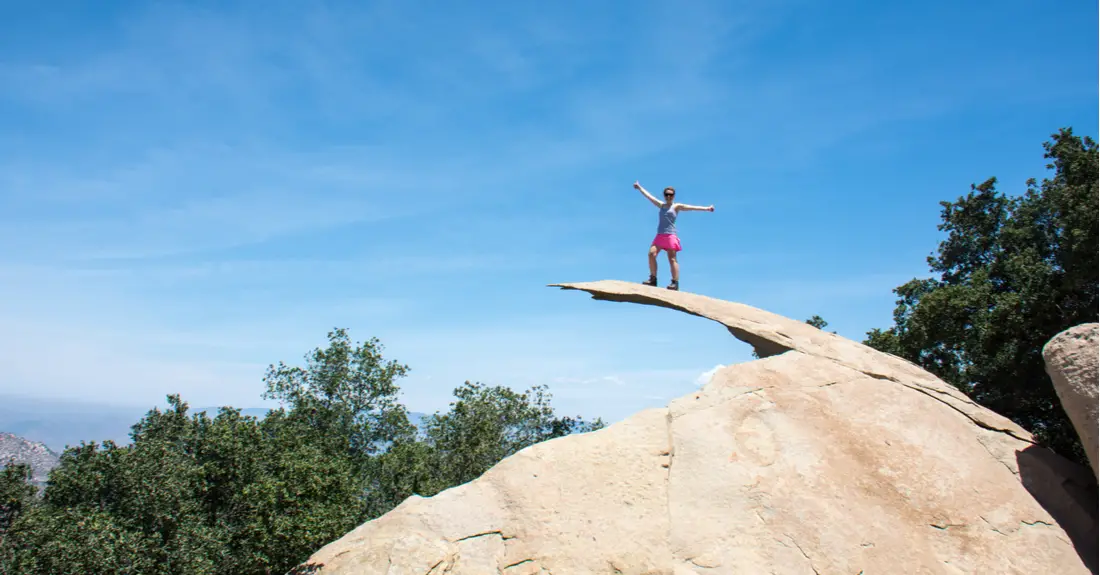 Mt. Woodson Trail
Distance: 7.6 miles
Elevation Gain: 2,112 feet
Difficulty Level: Moderate
If you're looking for a challenge, the Mt. Woodson Trail is the one for you. This steep 7.6-mile hike is rated at a moderate level and located 30-minutes away from the city in Poway, California. The summit features a picturesque view of the Pacific Ocean, so make sure to bring your camera. At the top you will also find the famous Potato Chip Rock, a large rock on the ledge of the mountain that looks like a potato chip. If you are looking for an adrenaline rush, the Mt Woodson Trail also has some great routes for rock climbing and bouldering.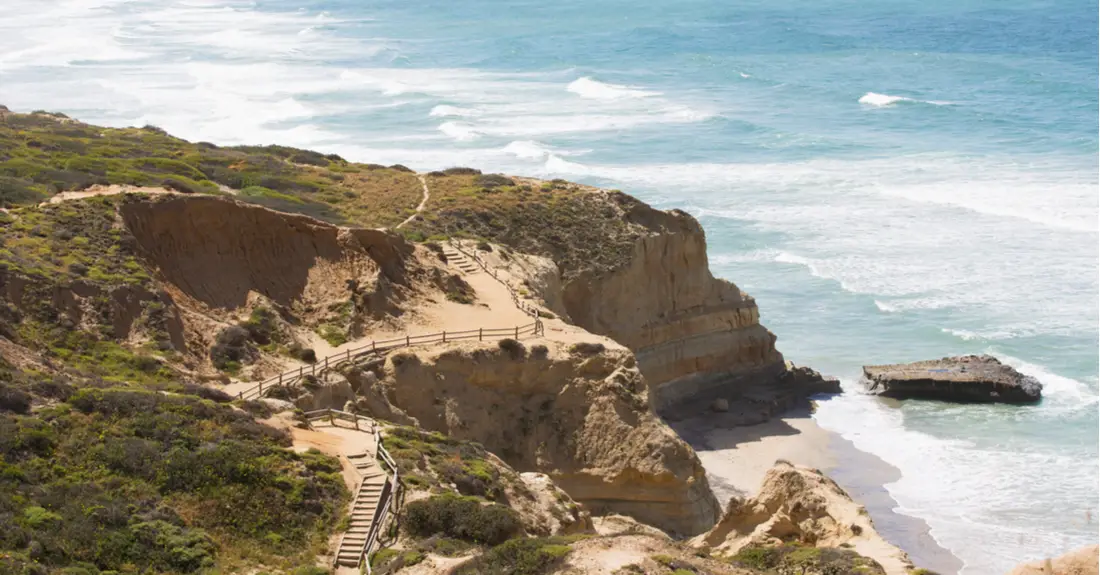 Torrey Pines Beach Trail Loop
Distance: 2.3 miles
Elevation Gain: 364 feet
Difficulty Level: Easy
The Torrey Pines Beach Trail Loop is very popular among locals and visitors alike as it is an easy hike that ends on a beautiful beach. Pack a bag and make a day out of it by spending time at the beach once you finish your hike. Only a few minutes away from the trail you will also find the Torrey Pines Gliderport, North America's top paragliding and hang gliding airport. At the Gliderport you can enjoy lunch alongside some of the best views in San Diego. There is a $15 fee for parking at this trail. But if you go during the week when it is less crowded, you may be able to find free parking along the road.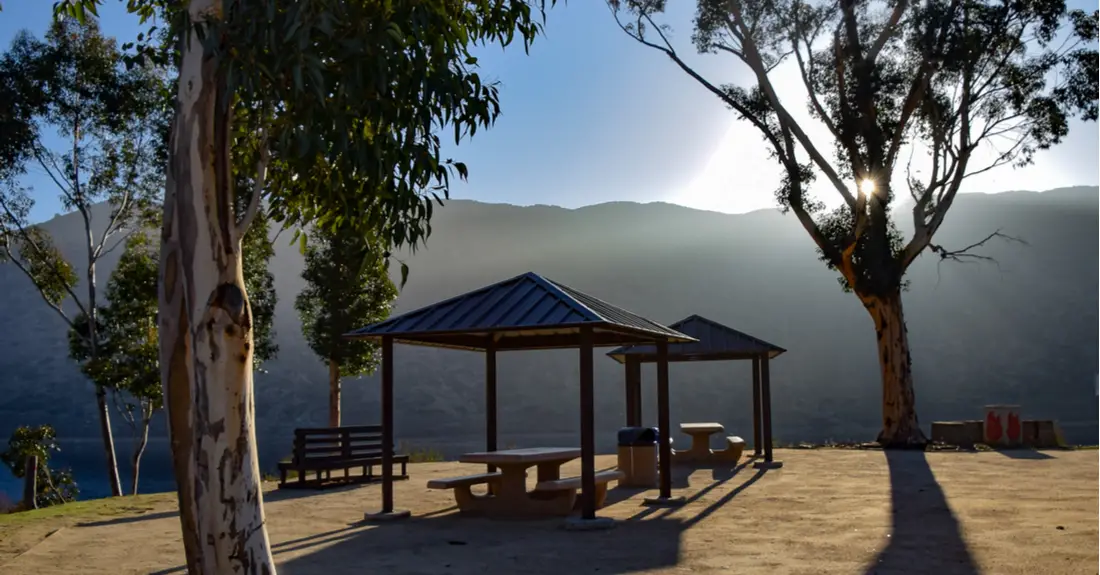 El Capitan Mountain Trail
Distance: 10.4 miles
Elevation Gain: 3,041 feet
Difficulty Level: Hard
Not to be confused with the famous climb in Yosemite National Park, the El Capitan Mountain Trail is the most difficult hike on this list, and one of the most challenging in the San Diego area. However, the 10-mile hike in Lakeside, California, boasts spectacular views and light traffic. We recommended hiking during the cooler months of the year from November to February. Make sure to come prepared with plenty of water and snacks. If you need some snack ideas, check out The Wild Guides article on healthy hiking snacks.