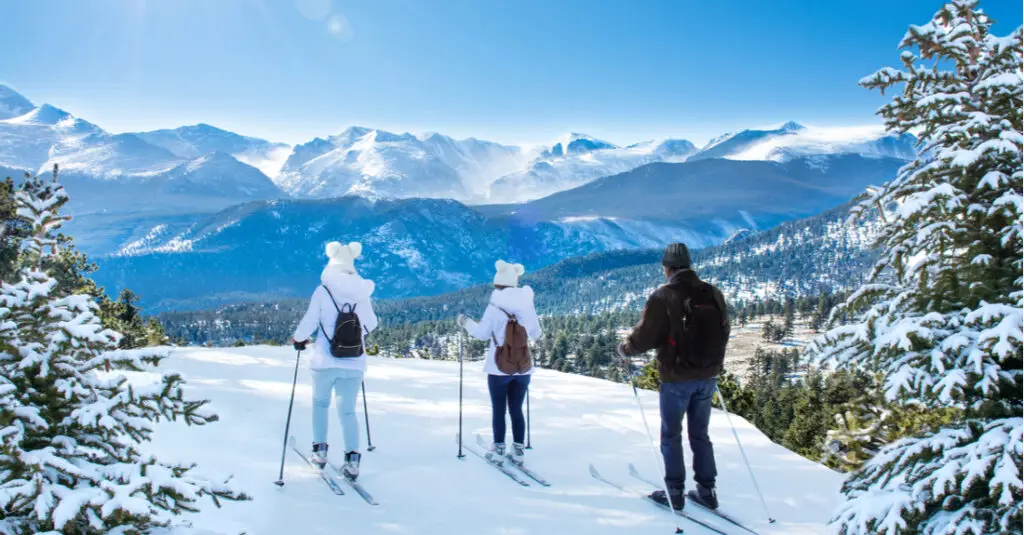 (Credit: margaret.wiktor/Shutterstock)
While some wish to escape the cold for warmer climates, many chose to embrace the winter weather and relish in its exhilarating possibilities. From backcountry skiing to mushing Alaskan huskies, there are plenty of fun-filled snow adventures to choose. We've gathered a list of the five best U.S. winter vacation ideas sure to inspire dreams of chilly temps and record snowfall in even the most faithful sun-worshipper.
Cross-Country Skiing in Vermont
Made famous by the iconic film, The Sound of Music, the von Trapps have owned and operated the Trapp Family Lodge since 1950. Touted as the country's first cross-country ski center, this alpine lodge, located 7.5 miles from Stowe Mountain Resort, offers 37 miles of groomed cross-country trails. The resort also boasts 62 miles of backcountry paths, suitable for all levels of cross-country ski enthusiasts. The resort's Slayton Pasture Cabin provides a welcome respite from the elements as you trek through this 2,500-acre estate. This log-cabin eatery, with its roaring fire and menu of light fare, will have you warmed up in record time.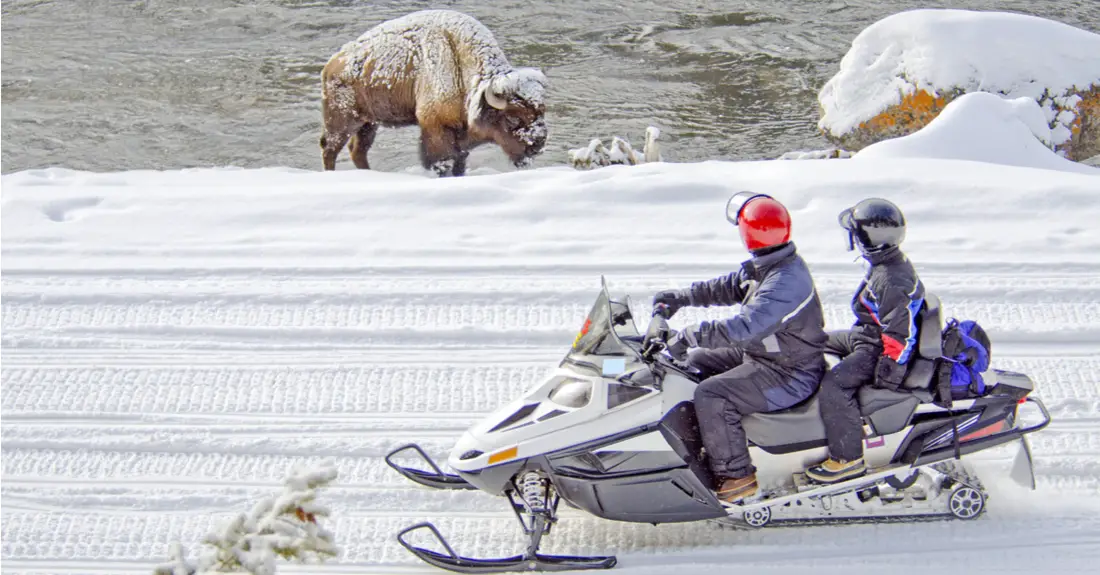 Snowmobiling in Yellowstone National Park, Wyoming
Experience one of the country's most iconic national parks sans summer crowds with a winter adventure snowmobiling tour. See Yellowstone National Park on a guided tour past roaming bison, frozen waterfalls, and iconic landmarks like Old Faithful. Your experienced guide will lead you through the nation's first national park on a pristine snow-filled expedition. While you will need a valid driver's license, you don't need snowmobiling experience. Just grab your balaclava and get ready for an unforgettable winter vacation experience.
Skiing Big Sky in Montana
Though the U.S. offers world-renowned skiing options, Big Sky in southwest Montana boasts the "Biggest Skiing in America". This nearly 6,000-acre resort touts a towering 4,346-foot vertical drop. Skiers could book a week-long ski trip to this iconic mountain and never ski the same trail twice. Averaging 400 inches of fresh powder each year, Big Sky sees unparalleled snowfall levels. Plus, the resort's technologically advanced ski lift system keeps the crowds moving without lift lines, translating into more time on the slopes.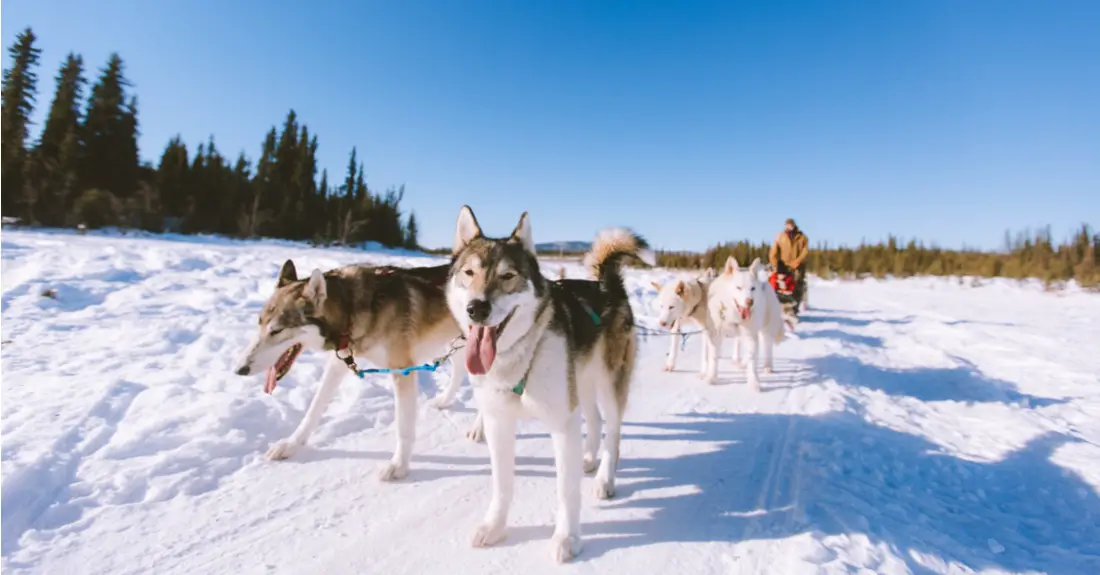 Dog Sledding in Alaska
Fans of the famed 1,500-mile dog sled race, the Alaskan Iditarod, can try their hand at mushing. Anchorage, Juneau and Denali National Park – among other destinations – offer dog sledding expeditions suitable for all ages. The adventure includes a kennel tour to meet the dogs, a lesson in the training process, and first-hand accounts of the Alaskan Iditarod told by racers. Plus, you'll have time for plenty of puppy cuddles. Instructors will teach you to drive your own team and sled on snow-packed trails. Those looking to amp up the experience can get helicoptered to a glacier to begin their dog sledding adventure.
Interconnect Adventure Tour in Utah
Though any successful day on the slopes is worth boasting about, conquering six mountains in one day will earn you real bragging rights. For experienced thrill-seeking skiers, Interconnect Adventure Tour should top the list of winter vacation ideas in the U.S. Spend the day hitting trails at Deer Valley, Park City Mountain Resort, Brighton, Solitude, Alta and Snowbird. And finish in time for well-deserved après ski. This guided excursion comes with epic views of Wasatch Mountain backcountry, which you can marvel at during the off-piste treks between resorts.