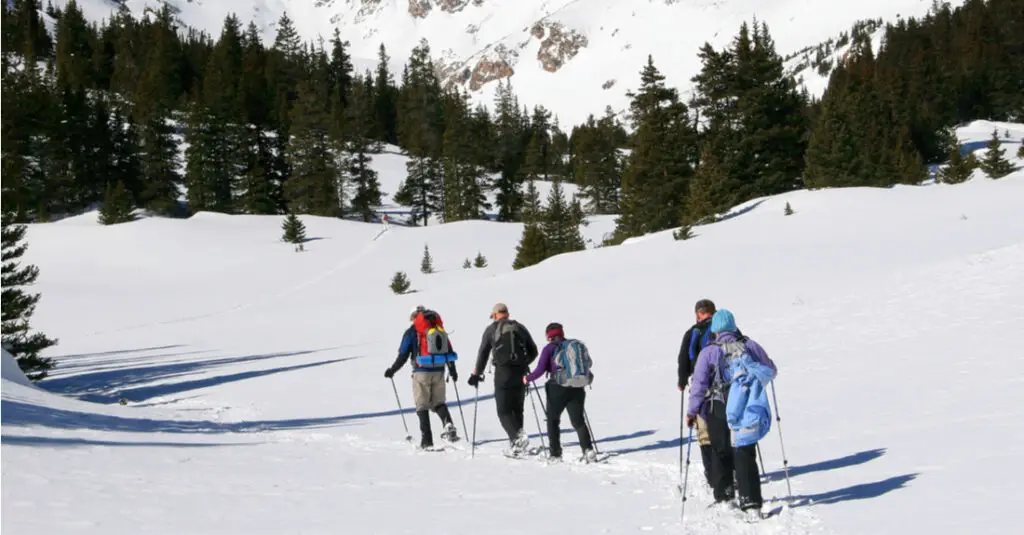 (Credit: Images by Dr. Alan Lipkin/Shutterstock)
Let's face it: If you're going to Colorado in the winter, chances are you're going on a ski vacation. Colorado hosts roughly 20-25% of all skier visits nationally, according to Colorado Ski Country USA. This makes it the country's leading state for ski tourism. Famous resorts like Aspen, Vail, Telluride, Steamboat, Crested Butte and Breckenridge are what put the Centennial State on the wintertime map. So, yes, downhill skiing is the number-one thing to do in Colorado when the snow flies.
But don't let that fool you into thinking it's the only thing there is to do. Colorado abounds with wintertime activities, and you can have an amazing vacation without going anywhere near a big resort. Read on for a list of great things to do in Colorado in the winter that don't involve a lift ticket.
Cross-country skiing
Whether you prefer classic or skate skiing, Colorado has hundreds of miles of Nordic trails, most of them free to use. All of the big resort towns have extensive networks of groomed trails. But for a uniquely Colorado getaway, spend a couple of days cross-country skiing on Grand Mesa. The world's largest flat-topped mountain is home to three Nordic trail systems. You'll also find charming lakeside resorts where you can rent a cozy cabin for a night or two. For trail conditions and information, check out the Grand Mesa Nordic Council website.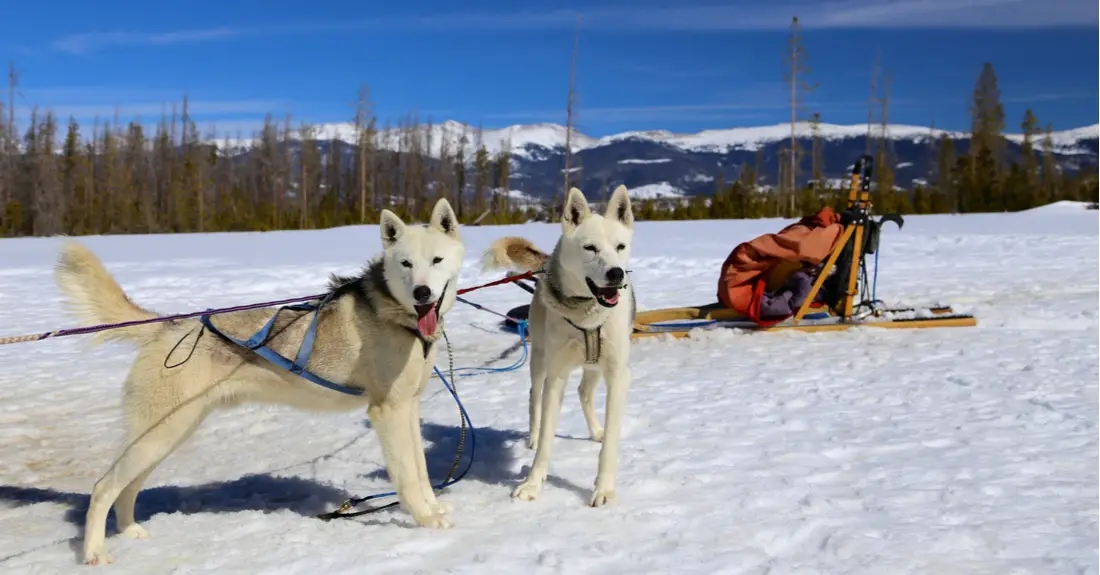 Dog sledding
There's nothing quite like zipping down a snowy trail behind a team of enthusiastic canine pullers. The dogs love what they're doing, and the grins on their faces are sure to put a smile on yours. Colorado is home to numerous dog sledding operations. One of the best is Good Times Adventures in Breckenridge, where you'll be towed by purebred Siberian huskies born and raised right on the premises.
Snowshoeing
The best way to find some Rocky Mountain solitude and truly experience nature is by strapping a pair of snowshoes to your feet and getting off the beaten path. You can access the trails on your own, but if you want to add some education to your adventure, consider snowshoeing with a naturalist guide. The Aspen Center for Environmental Studies offers twice-daily tours at Snowmass Ski Area.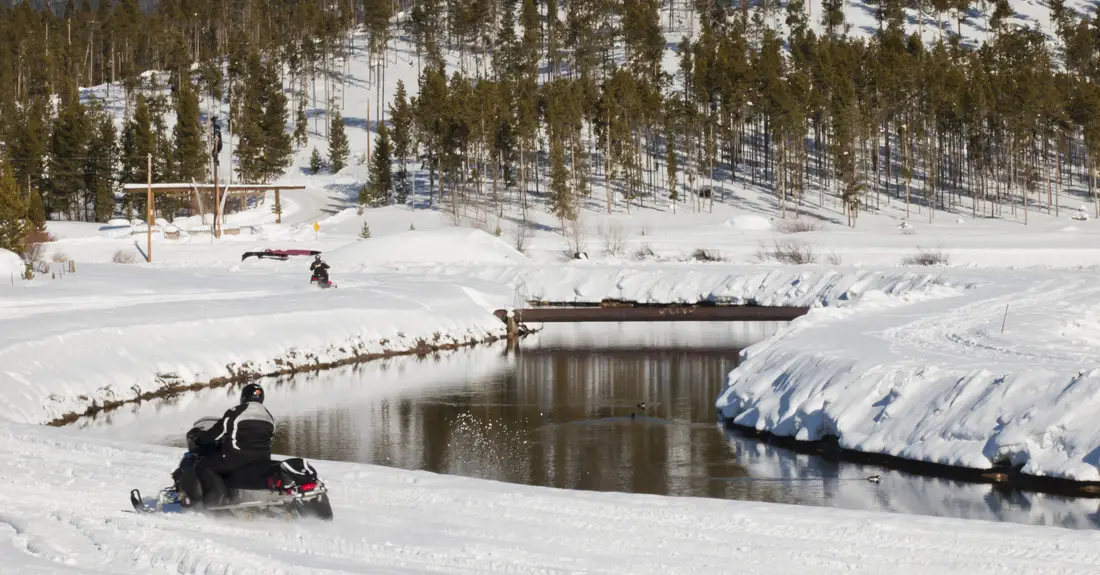 Snowmobiling
One of the most popular – and thrilling – ways to frolic in the snow in Colorado is to rev up a snowmobile and head out on a winter-accessible road or trail. Outfitters throughout the state can arrange trips to cool destinations. Take a ride to Dunton Hot Springs, a private ghost town where you can enjoy a gourmet lunch and a soak in the natural springs before heading back to civilization. Contact Telluride Outfitters to book a tour.
Backcountry skiing
The most surefire way to get fresh tracks is to go out and find them for yourself. Get some Alpine touring gear, brush up on avalanche safety knowledge and head for the hills. To really do things right, spend a night or two at one of Colorado's many backcountry huts. For something a little out of the ordinary, reserve one of the Never Summer yurts near the town of Walden, which offer cozy accommodations and easy access to thousands of acres of great skiing.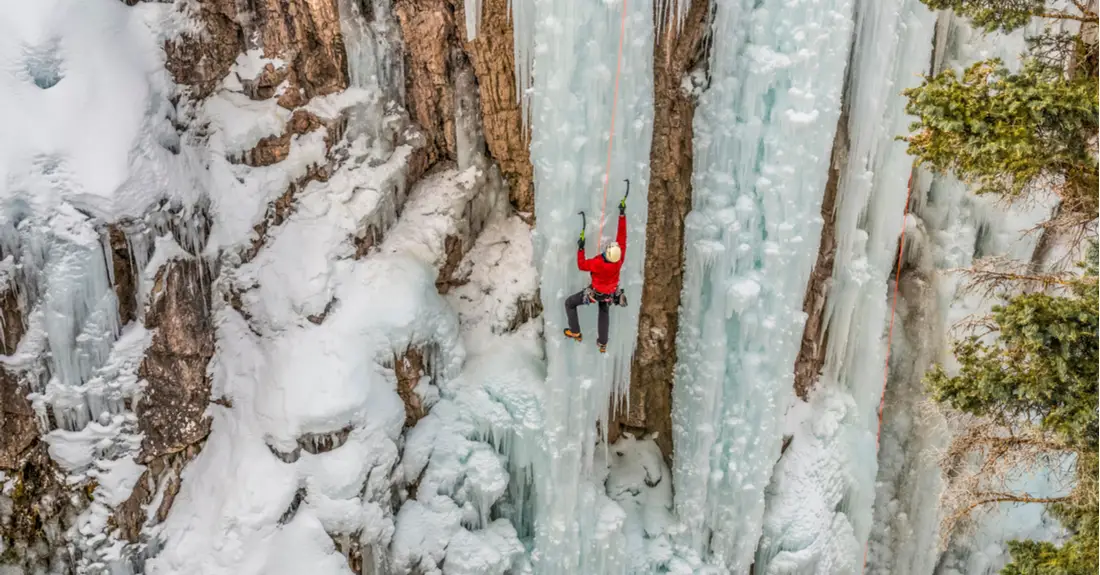 Ice climbing
If you like rock climbing in the summer, you'll probably love climbing up frozen waterfalls in the winter. Colorado is home to the country's premier ice-climbing destination, the Ouray Ice Park, which boasts more than 100 ice and mixed climbs. The park is a short walking distance from the picturesque town of Ouray, which sits in a spectacular box canyon and is affectionately known as "The Switzerland of America".
That should be enough to keep almost anyone occupied and entertained. But if you need more to do, there's also fat biking, sledding and ski-joring (behind a horse or dogs). You can also step back in time to experience skiing the way things used to be at one of Colorado's smaller resorts like Wolf Creek, Monarch, Sunlight, Powderhorn or Ski Cooper. They may lack the star power of Aspen and Vail, but for lots of folks, that's the main reason to go.