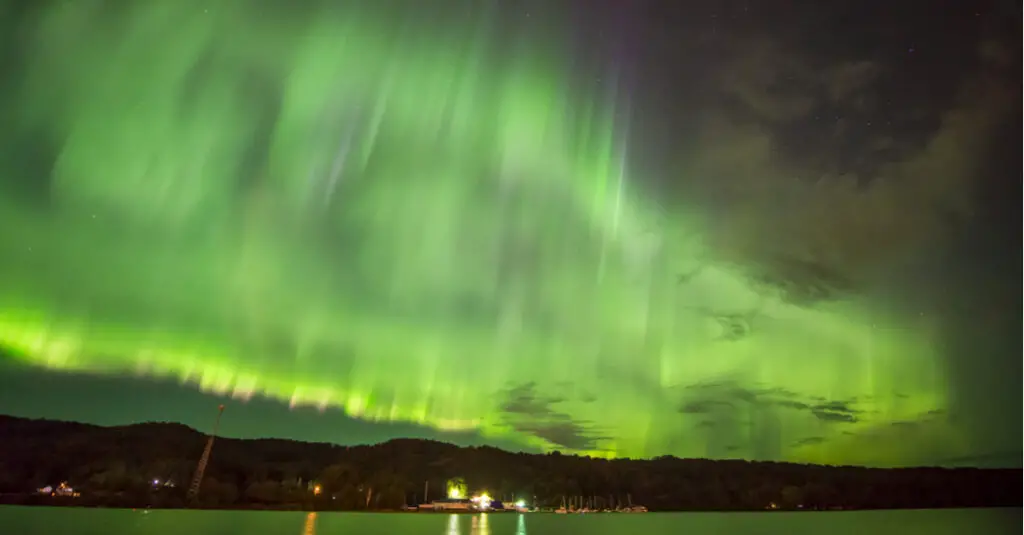 (Credit: Matipon/Shutterstock)
When colliding electrically charged particles enter the atmosphere, a natural phenomenon known as the Northern Lights occurs, filling the skies with colorful hues of blue, green and pink. The natural phenomenon is best seen in the northernmost reaches of the globe. But who needs Iceland or Norway when some of the best Aurora Borealis viewing spots are right here in the United States? Michigan has earned a reputation for being one of the best places to see the Northern Lights in the lower 48.
While we can't guarantee you'll witness this spectacular light show, you'll have better luck in certain parts of the state. And while it's possible to witness the Northern Lights year round in Michigan, the best odds are from August through April.
These are the five best places to see the Northern Lights in Michigan to up your chances. So pack stacks of thermal blankets and plenty of patience, and you just might hit it right.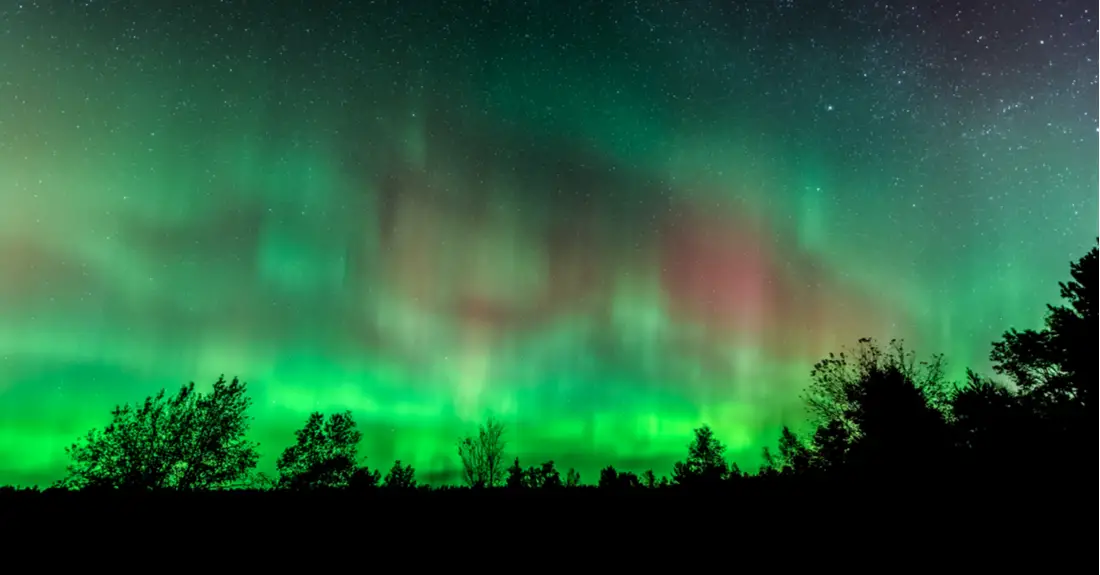 Headlands International Dark Sky Park
Distinguished as an International Dark Sky Park, Headland International Dark Sky Park is protected by responsible lighting policies and community education supported by the International Dark Sky Association. Stargazers flock to this 550-acre park on Michigan's Northwest Lower Peninsula for their chance at witnessing the lights. With two-miles of shoreline completely free of light pollution, Headlands International Dark Sky Park offers a picturesque setting that tops the state's Northern Light viewing spots.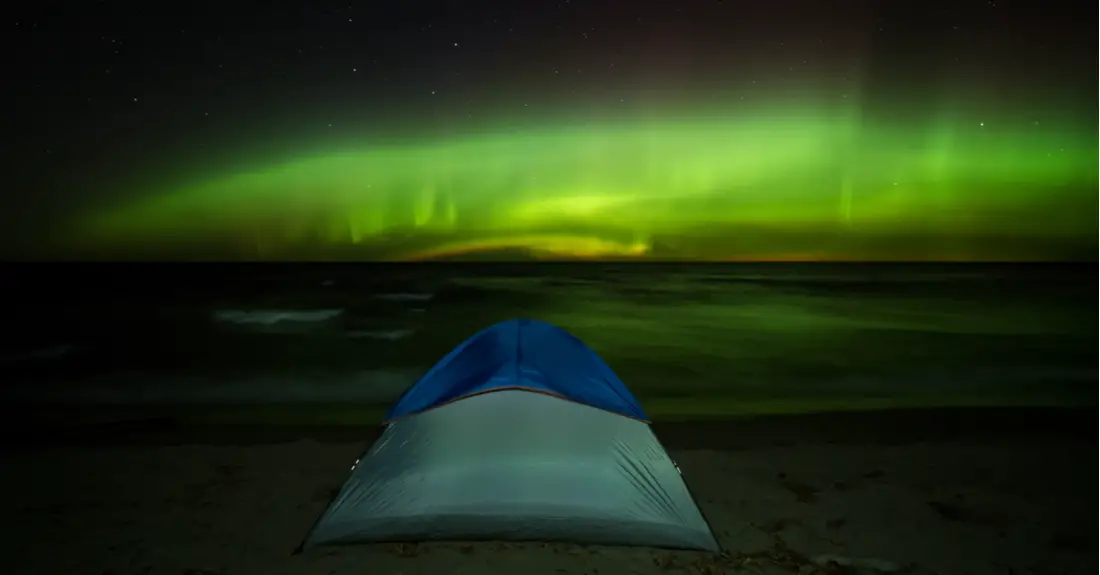 Marquette
Marquette has earned a reputation as one of the best places to view the Northern Lights in the Continental U.S. On the southern shore of Lake Superior Marquette offers an unobstructed skyline with little to no light pollution. On a clear night, Marquette delivers good odds at witnessing a memorable light show.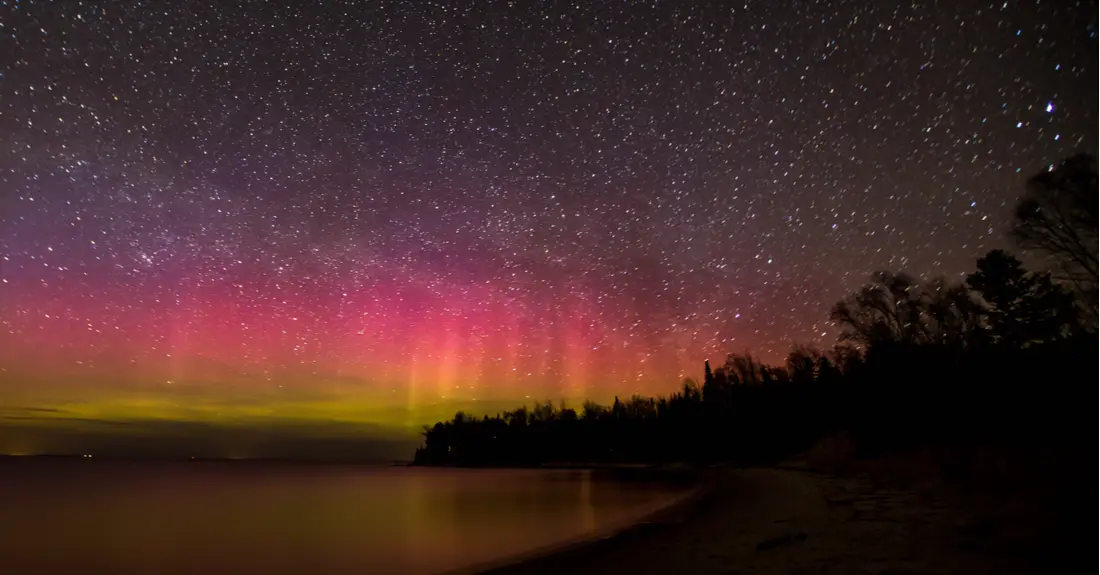 Port Crescent State Park
Experienced Aurora chasers know to head to the tip of Michigan's "thumb" to Port Crescent State Park. The park boasts three miles of Lake Huron shoreline, which provide the necessary blank canvas for the Northern Lights. This park is a Michigan Dark Sky Preserve, part of a statewide initiative to reduce light pollution and encourage stargazing. As such, Port Crescent State Park creates the perfect setting for Aurora Borealis to show itself.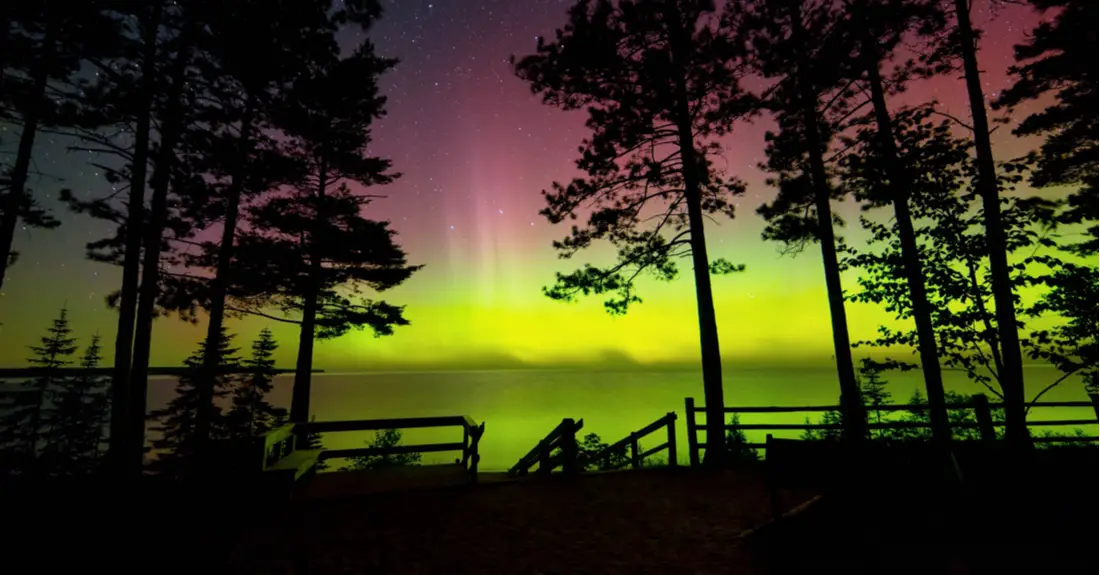 Pictured Rocks National Lakeshore
Snuggled along 40 miles of Lake Superior's shoreline, Pictured Rocks National Lakeshore offers a magnificent backdrop for Northern Lights viewing. Its colorful cliffs and unique sandstone formations provide awe-inspiring vantage points for Aurora Borealis views. This natural treasure faces north, making it ideal for watching the bright hues dominate the sky.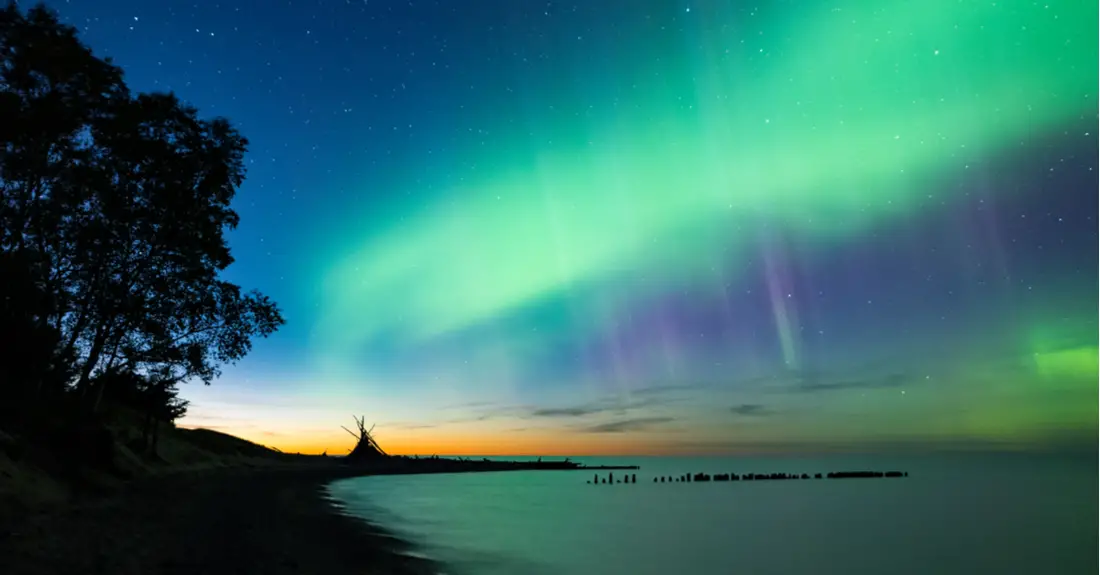 Copper Harbor
Head to the Keweenaw Peninsula's northernmost point for some of the best Northern Lights viewing in Michigan. With the closest town of Eagle Harbor sitting 30 miles away, Copper Harbor guarantees the dark skies needed for catching the Northern Lights. Pack your snowshoes and hit the well-marked snowshoe trails while you watch for the sky to light up.