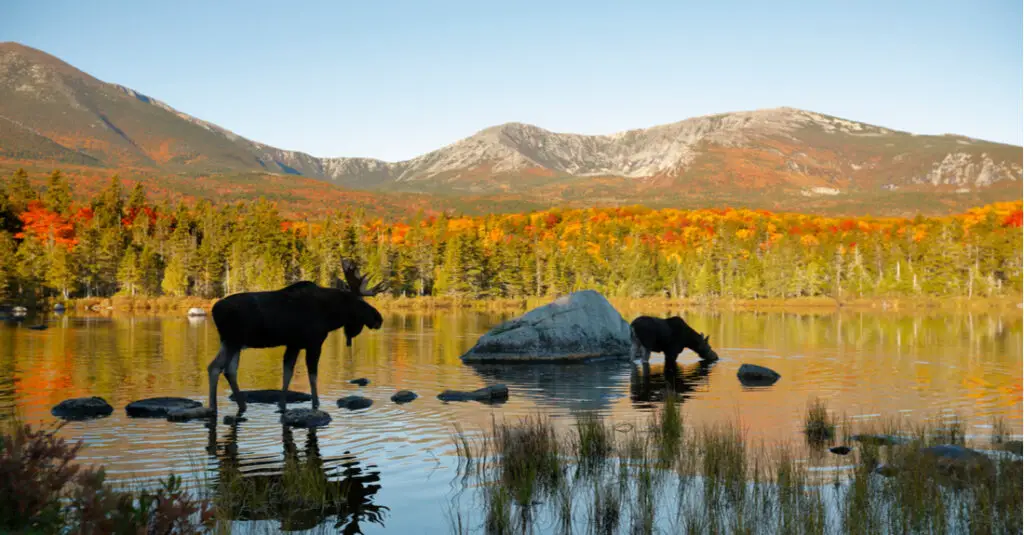 (Credit: Paul Tessier/Shutterstock)
With 6,000 lakes located throughout Maine, Vacationland visitors are never far from freshwater fun. Whether you're looking to launch a kayak, take a boat cruise or fish for trout, lakeside recreation options are endless. In addition, many of these bodies of water offer sandy beaches ideal for a relaxing day in the sun. We've gathered up a list of 10 stunning lakes in Maine to help plan your trip.
Sebago Lake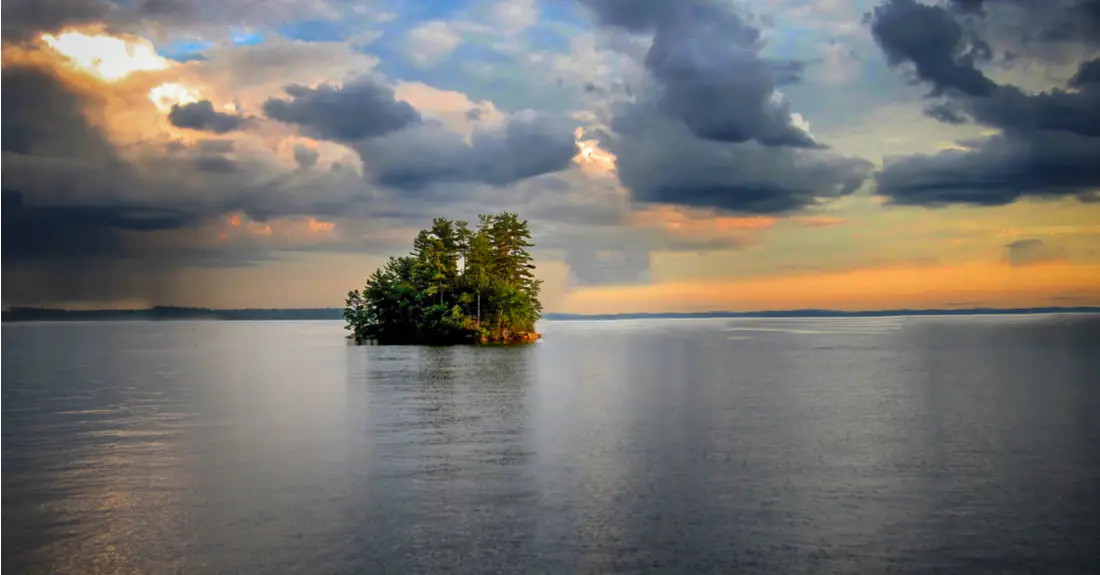 With 45 square miles of surface area and a depth of 316 feet, Sebago Lake is a boater's paradise. This body of water in southern Maine holds the titles of the deepest lake in New England and the second-largest lake in the state. There are plenty of inlets and coves to explore, including Frye Island, the only seasonally occupied island located on the lake. This 1.6 square mile oasis has a selection of dining options, including the popular Frye's Leap Cafe. And there's even a 9-hole public golf course. In addition, Sebago Lake's deep waters are well stocked with lake trout, perch and landlocked salmon sure to provide a successful day of fishing. For a more relaxing day, head to the sandy shores of Tassel Top Beach for swimming, sunbathing, and picnicking.
Rangeley Lake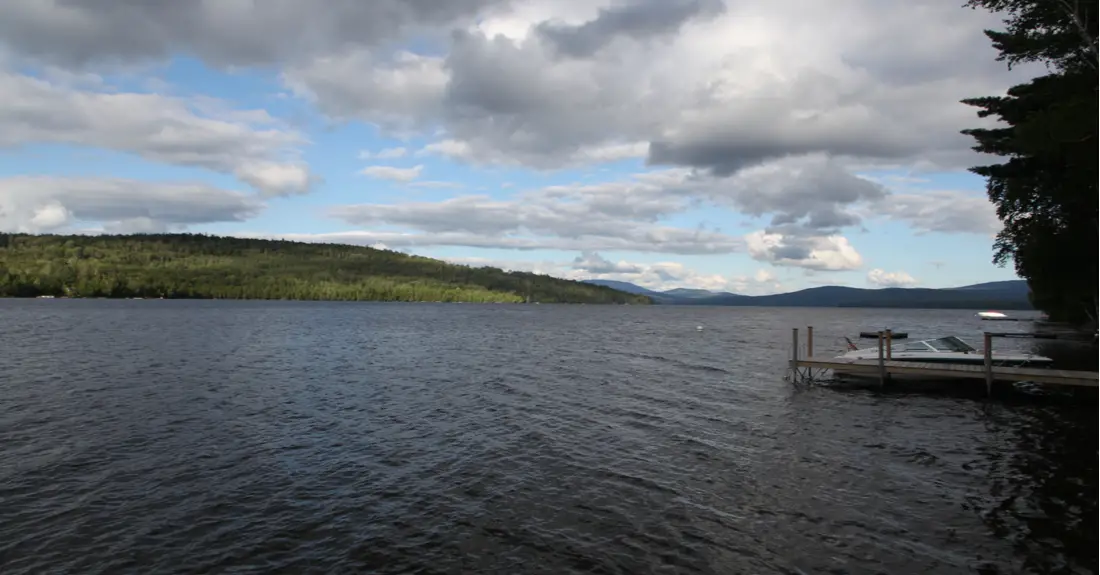 Located near the New Hampshire border, Rangeley Lake is one of the six lakes making up the Rangeley Lake Region. Anglers also know this 6,000-acre lake as one of Maine's most renowned trout-fishing lakes. Visitors can also boat, kayak, swim or take in epic views of Saddleback Mountain.
Mooselookmeguntic Lake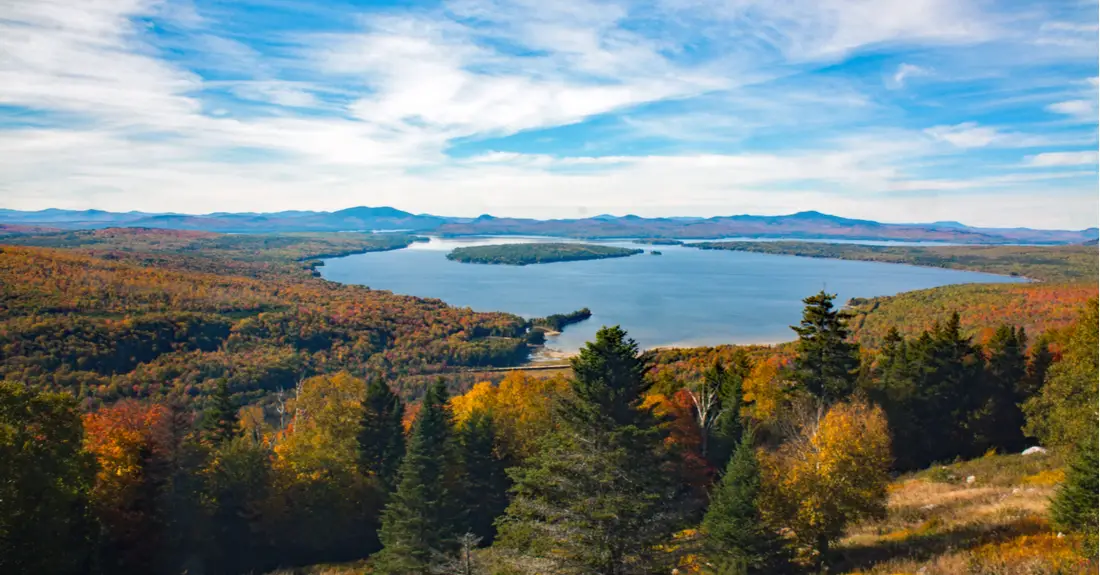 With 16,300 surface acres, Mooselookmeguntic Lake in the Rangeley Lake Region clocks in as one of the Pine Tree State's largest lakes. Boaters can cruise the wide-open waters, while anglers can cast  for trout, perch, and salmon.  Along with boating and fishing, immerse yourself in nature by hiking the 2.2-mile-long Bald Mountain trail, which offers birds-eye views of the entire Rangeley Lake region.
Lake St. George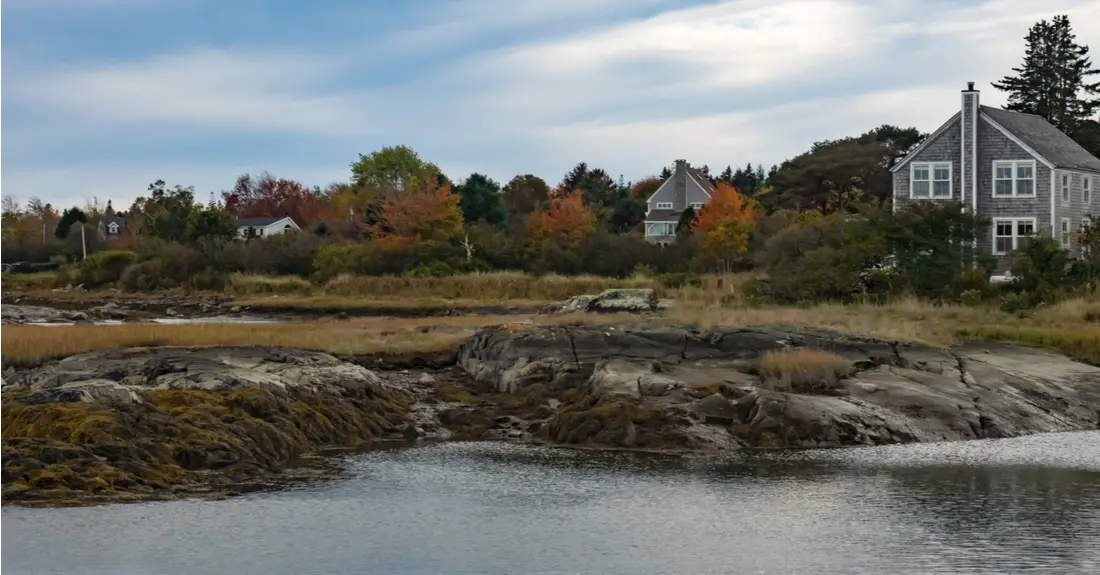 Fishing is the main allure at Lake St. George, located within Lake St. George State Park along Maine's mid-coast. Its surface may only measure 1,017 acres, but this unassuming lake is fully stocked with 14 species of fish. In addition to water activities, visitors enjoy hiking Old Jeep Trail, the park's only maintained trail, offering a 1.5 mile out-and-back trek with primarily hilly terrain.
Cobbosseecontee Lake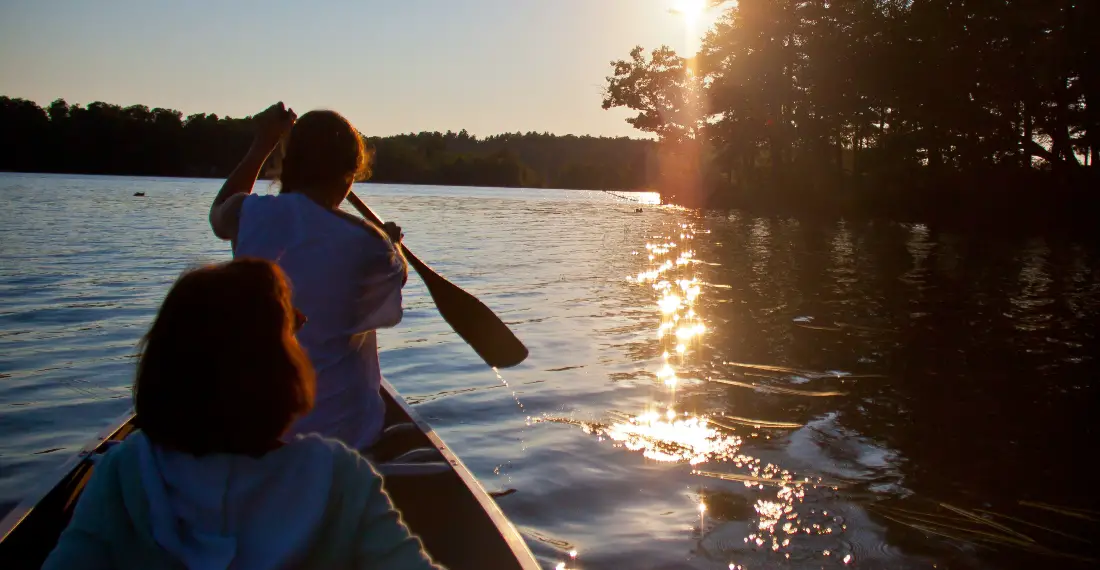 Cobbosseecontee Lake features the state's only active inland-waters lighthouse. Constructed in 1908, Ladies Delight Light is operated by Cobbosseecontee Yacht Club, one of the oldest yacht clubs in the country. Along with its historic lighthouse, this pristine lake draws visitors with its interesting coves, inlets, and islands, not to mention its top-notch fishing. Cobbosseecontee Lake has earned a reputation as one of the best bass-fishing lakes in the country.
Webb Lake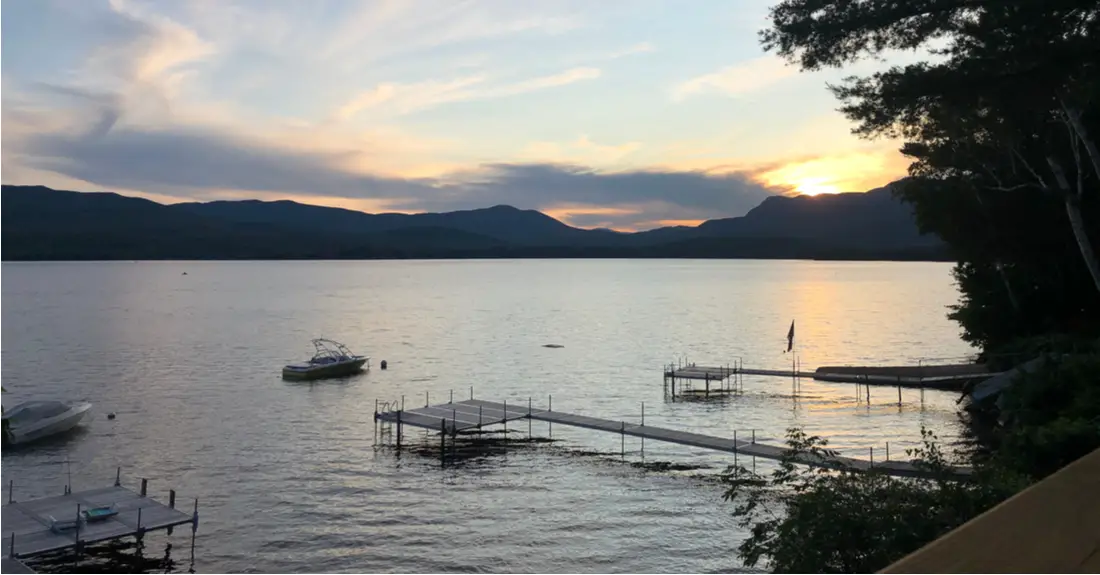 Webb Lake sits in southwestern Maine at the base of Mount Blue State Park. This 2,146-acre lake is popular with boaters and is a well-known trout-fishing destination. Additional activities include swimming and sunbathing on the sandy shores of its crescent-shaped beach, or watching for local wildlife like moose, deer, and bears.
Flagstaff Lake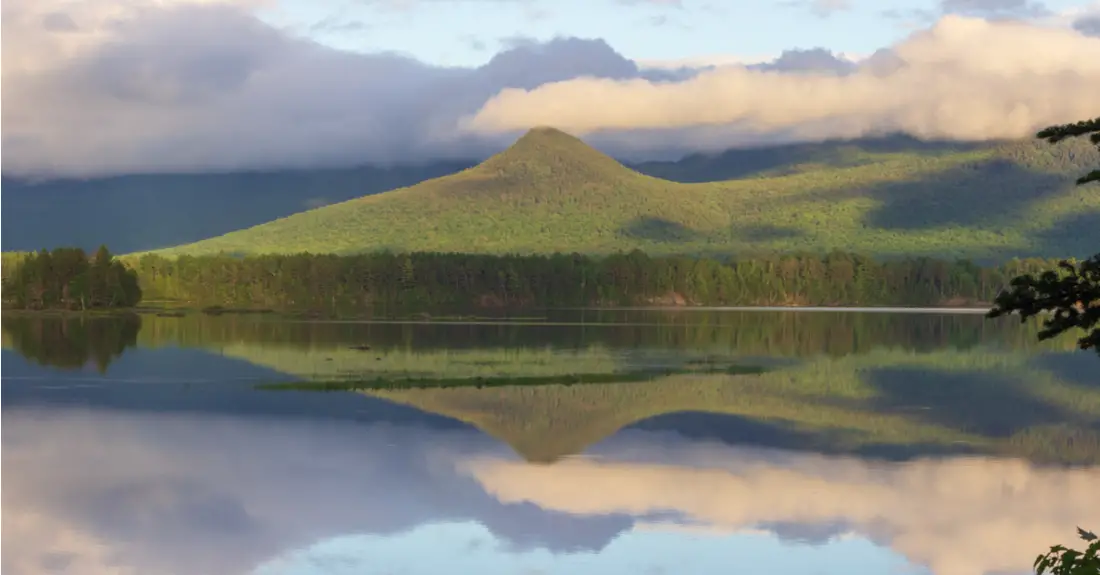 Covering 20,300 acres of surface area in western Maine along the Bungalow Mountain Range, Flagstaff Lake is the fourth-largest lake in the state. The mountains provide easy access to hiking trails and scenic vistas. Additional recreational activities include boating, swimming, kayaking and fishing.
Echo Lake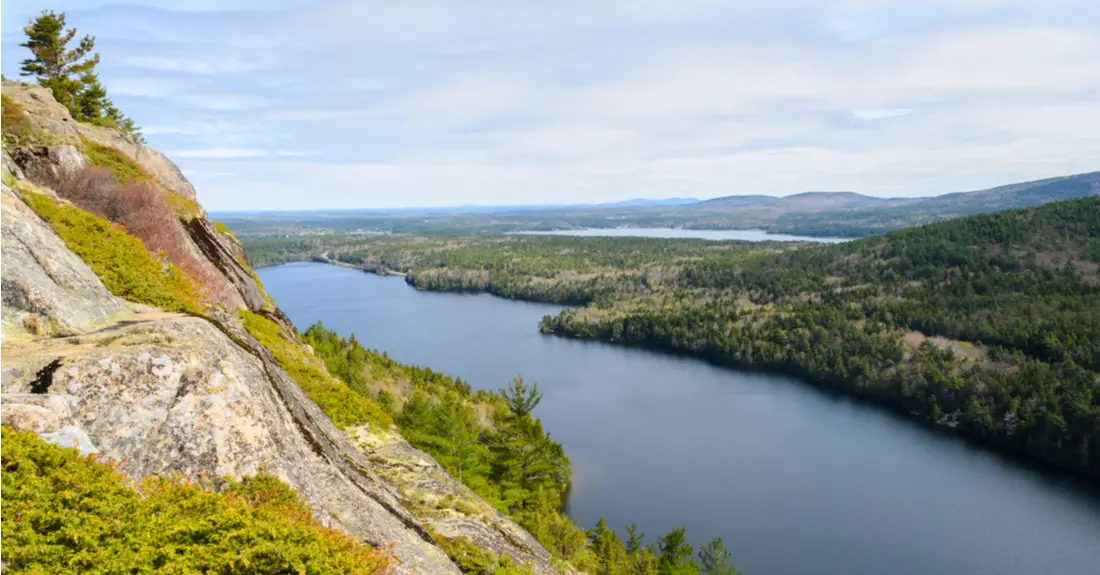 Acadia National Park is known as the jewel of Maine for many reasons, including the crystal-clear waters of Echo Lake. This body of water on the western side of Mount Desert Island and is one of the few lakes within the park where swimming is allowed. Its sandy beach provides a relaxing spot to sunbathe and swim. Visitors can also keep an eye out for some of the 300 bird species found in the area, including bald eagles.
Moosehead Lake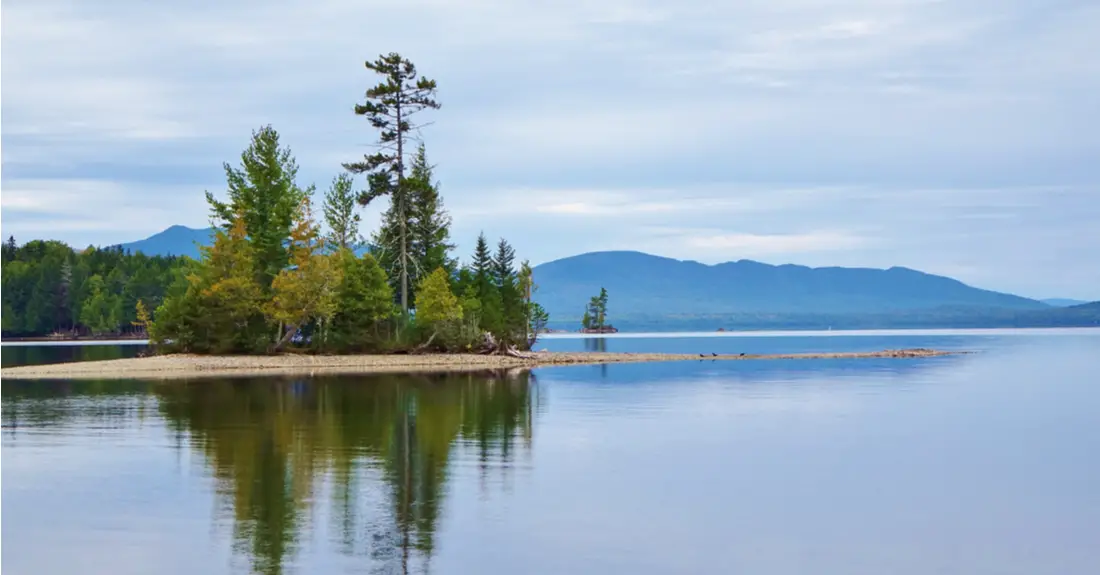 Moosehead Lake spans a massive 75,000 surface acres, earning  it the title of not only Maine's largest lake, but the largest mountain lake on the East Coast. Fishing and boating are popular activities here. The lake has more than 80 islands to explore, and the waters shelter landlocked salmon, bass and perch. And the lake's name implies, the area has a large moose population that can often be spotted.
Sebec Lake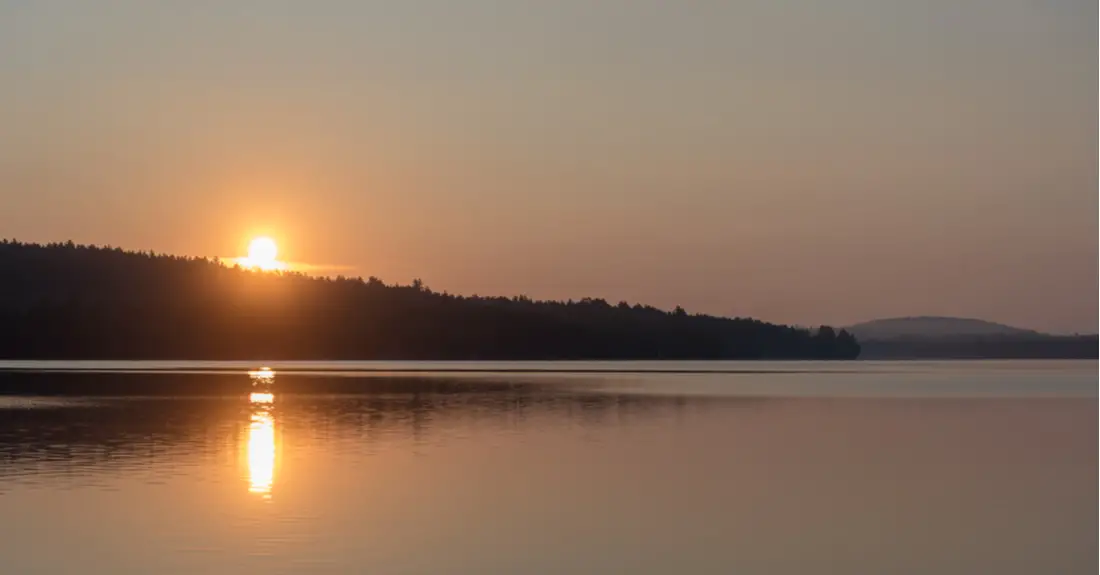 Sebec Lake encompasses 6,800 acres in the center of Maine. Its pristine waters are ideal for kayaking, sailing or jet skiing. Visitors also come to Sebec Lake to fish its clear blue waters, which reportedly house the largest lake trout in the state.