(Credit: Olga Gavrilova/Shutterstock)
From Europe's highest peaks to North America's most iconic mountain ranges, the world's biggest ski resorts are just waiting to be conquered. But compiling a list of these majestic mountains is no easy task. European resorts gauge size by the length of their runs while their North American counterparts reference skiable acreage – there's no universal measuring system in place.
To address this issue, Christoph Schrahe, a well-respected German ski consultant, used maps and satellite technology to independently determine the largest ski resorts worldwide. Based on his research, we've put together the five biggest ski resorts in the world. So throw your passport in your ski bag and brush up on your foreign language skills as we help plan your next epic alpine adventure.
Les Trois Vallées, France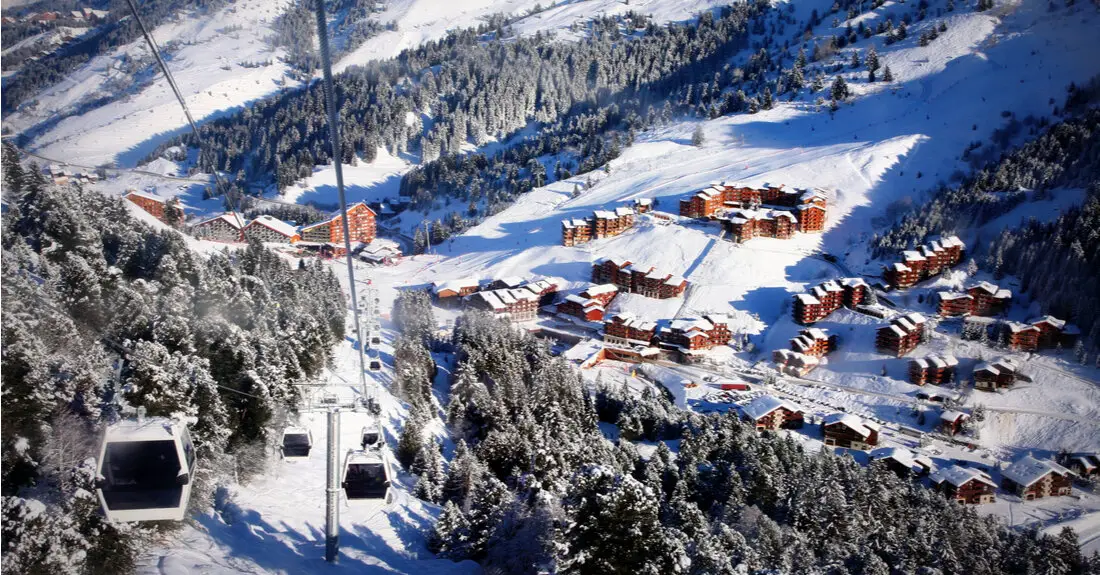 Touted as the world's largest ski resort, Les Trois Vallées (The Three Valleys) sits in the Northern French Alps in the French Savoie region. This massive resort encompasses three interconnecting ski areas: Val Thorens, Courchevel and Méribel-Mottaret. To get an idea of its impressive acreage, Les Trois Vallées is the size of Vail, Park City and Whistler combined. With 3,728 miles of trails, 166 lifts and 328 slopes, Les Trois Vallées ensures you'll never need to ski the same run twice.
Courchevel, Les Trois Vallées' most famous ski area, has earned a reputation for its luxurious amenities, upscale lodging and celebrity clientele. Along with varied terrain and well-groomed trails, it offers plenty of gourmet eateries, upscale shops and a lively aprés-ski scene. Val Thorens is the largest resort within Les Trois Vallées and boasts an impressive 10,500 foot-high peak. This ski area's off-piste skiing options, above-the-tree-line terrain and wide-open bowls attract adrenaline junkies from around the globe. Meanwhile, families will enjoy Meribel-Mottaret's Olympic Park with kid-friendly amenities like an ice skating rink, a bowling alley and an indoor pool.
Paradiski, France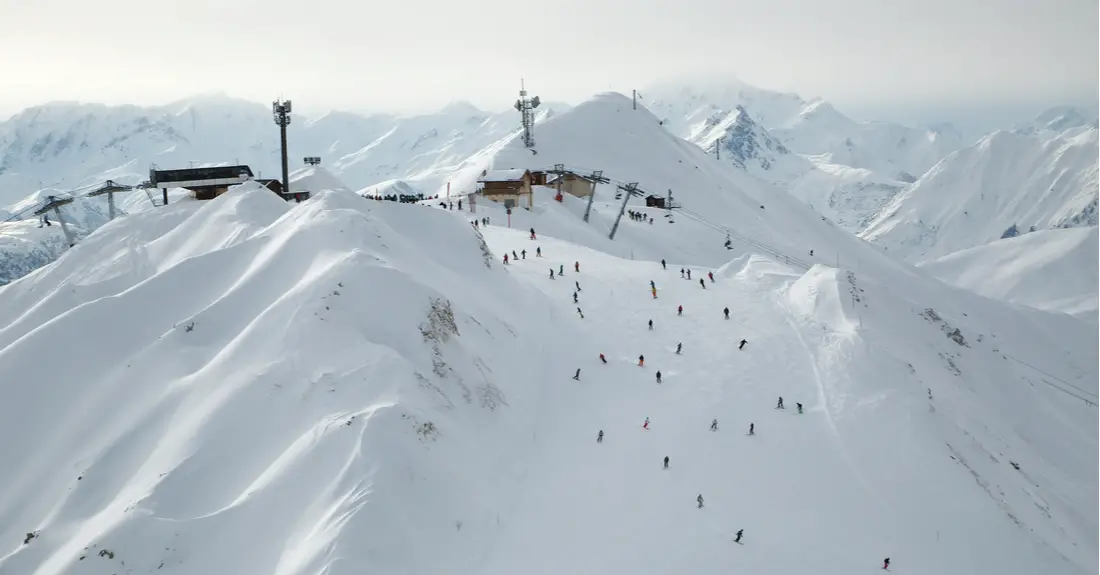 The three ski areas of Les Arcs, La Plagne and Peisey-Vallandry together form Paradiski, the world's second-largest ski resort. But that's not Paradiski's only claim to fame. The resort is home to double-decker Vanoise Express, the world's largest cable car which links La Plagne with Les Arcs. Along with spanning a remarkable 35,559 acres, 20 quaint villages call the region home. Les Arcs features varied terrain, with trails to suit every ski level from novice to expert.
While the trails map boasts a web of varied terrain, those seeking an added adventure will enjoy Le Arcs's 4.3-mile long run, Paradiski's longest descent. With 2.5 million visitors each year, La Plagne is one of the most popular ski resorts in the world. One of the larger resorts, it offers 260 miles of mostly beginner and intermediate runs. Peisey-Vallandry is the quieter of the three Paradiski resorts. But while it boasts varied terrain and exceptional views, it doesn't offer much on the après-ski scene.
Park City Mountain Resort, Utah, USA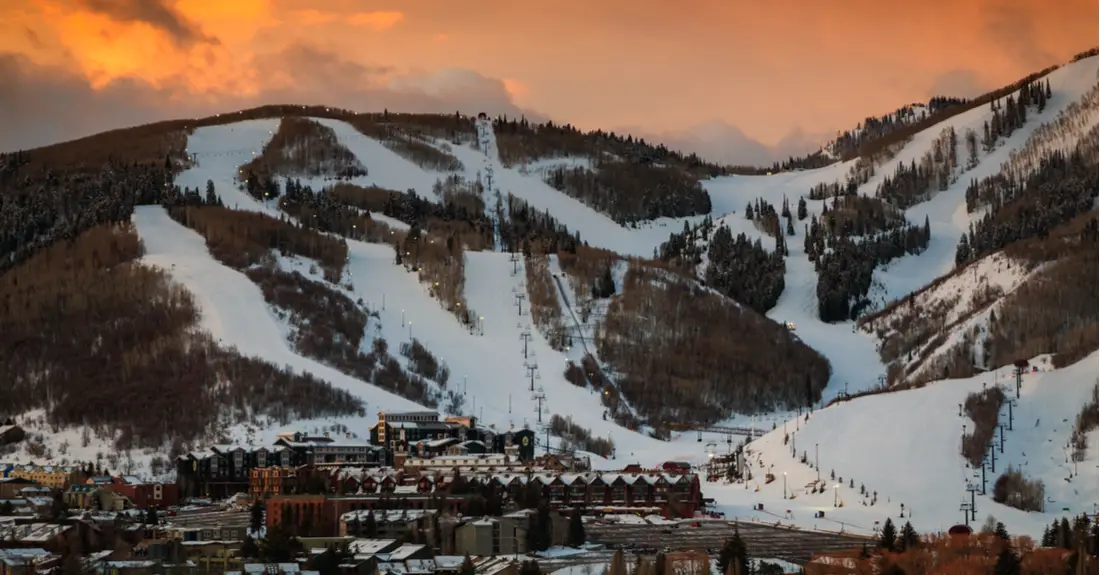 In 2015, Park City Mountain Resort connected with neighboring Canyons Resort, via an interconnecting gondola. This made it the largest ski resort in North America and third largest in the world. The full resort is known as Park City Mountain Resort, with the Canyons base area referred to as Canyons Village. Along with monumental 7,300 skiable acres, Park City provides 330 trails, 43 ski lifts and six terrain parks. With stats this impressive, you can see why Park City earned the right to host events during the 2002 Winter Olympics.
Off the slopes, this Wasatch Mountain resort is known for its charming historic village and an enviable après-ski scene.
Sella Ronda, Italy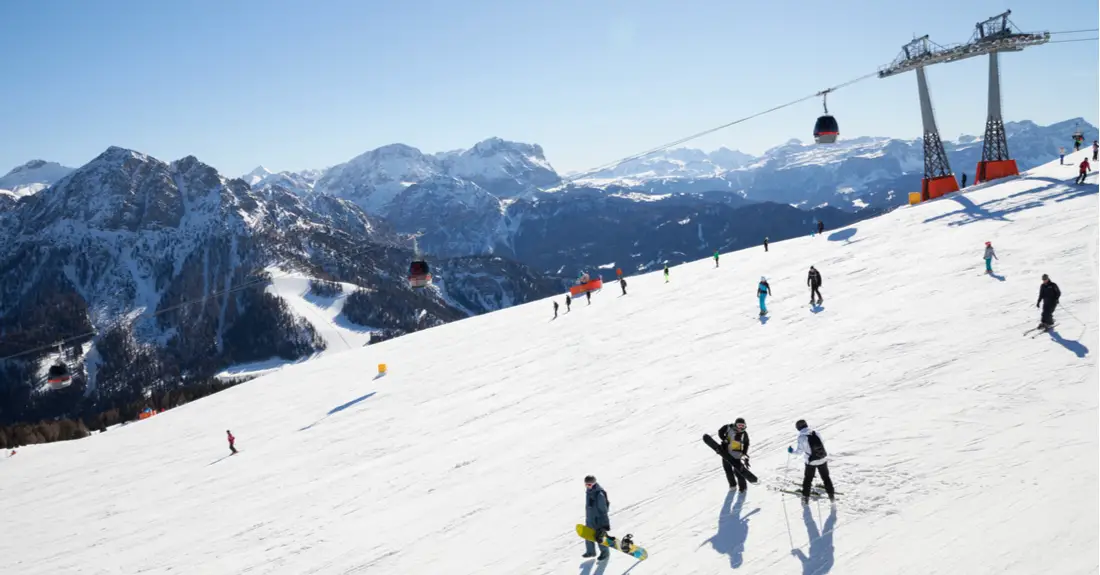 Not only does Sella Ronda lure visitors with its massive size, but also for its easily recognizable ski route. Located in the middle of Italy's Dolomites, Selle Ronda provides a series of ski runs encircling the iconic Sella Mountain range. This unique ski circuit encompasses nearly 25 miles of trails and can easily be completed in a day.
There are two ways to complete this epic ski journey, clockwise or counter-clockwise. The route you choose is up to you, or try them both and compare. The Stella Ronda Orange route runs clockwise, carrying you over four passes, while The Sella Ronda Green Route runs counter-clockwise through four different valleys. You needn't be an expert skier to experience Sella Ronda, any intermediate level skier should be up for the challenge.
The Arlberg Ski Area, Austria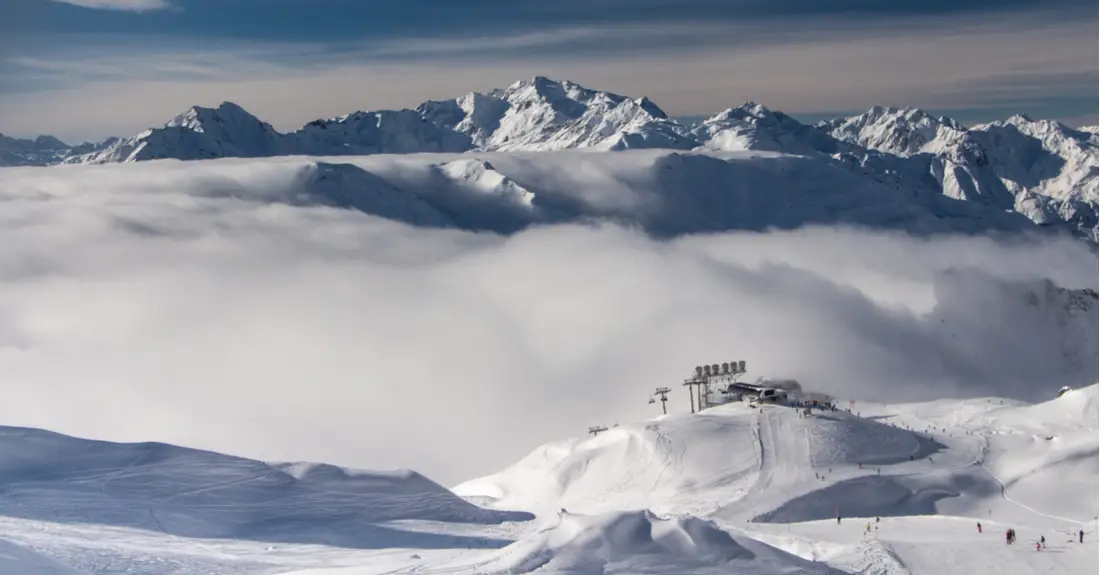 Known as the "Birthplace of Skiing", The Arlberg has its share of bragging rights. Austria's largest resort encompasses five ski areas: St. Anton, Lech, St. Christoph, Worth and Stuben. Altogether, the areas that make up The Arlberg feature 88 lifts and nearly 200 miles of alpine slopes, offering terrain for all skill levels. It sits within the region known for impressive snowfall levels, averaging 354 inches per year.
Along with reliable snow conditions, St. Anton has earned recognition for its off-piste skiing, its charming Main Street and an epic après-ski scene. Those seeking a more upscale experience can head to Lech Resort, one of the best high-end ski resorts in Austria. It's where the fashionable and chic spend their ski holidays, so celebrity sightings are not uncommon Additional resorts include St. Christoph, touted as the highest resort at The Arlberg, and Warth, known as the Alp's snowiest resort. Lastly, Stuben offering only three lifts, is considered The Arlberg's best kept secret.