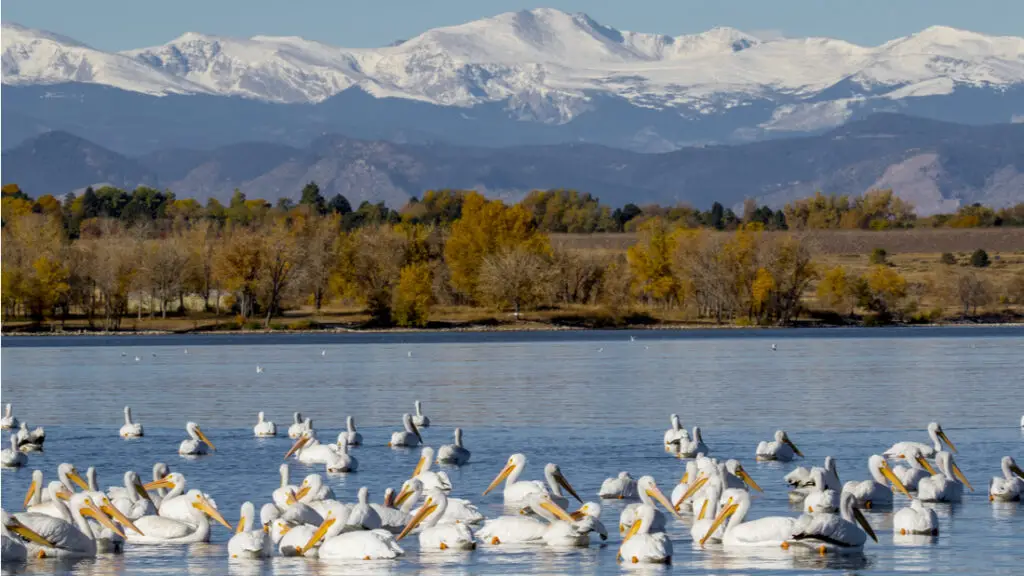 (Credit: Dr. Alan Lipkin/Shutterstock)
Colorado's 41 state parks protect a wide variety of landscapes, from the peaks of the Rocky Mountains to the wide open prairies of the Eastern Plains. And you don't have to stray far from the Denver metro area to find yourself amid the Centennial State's spectacular natural scenery. Next time you're in need of some fresh air, these are the best state parks near Denver, Colorado.
Cherry Creek State Park
Distance from downtown Denver: 12 miles
Cherry Creek State Park in Aurora (just south of downtown Denver) comprises 4,400 acres of grasslands, wooded areas and an 880-acre reservoir. Hike or bike along 35 miles of recreational trails (12 miles of them paved), or launch a boat onto the reservoir. Outdoors enthusiasts with their four-legged friends in tow can take advantage of the park's 107-acre fenced off-leash area.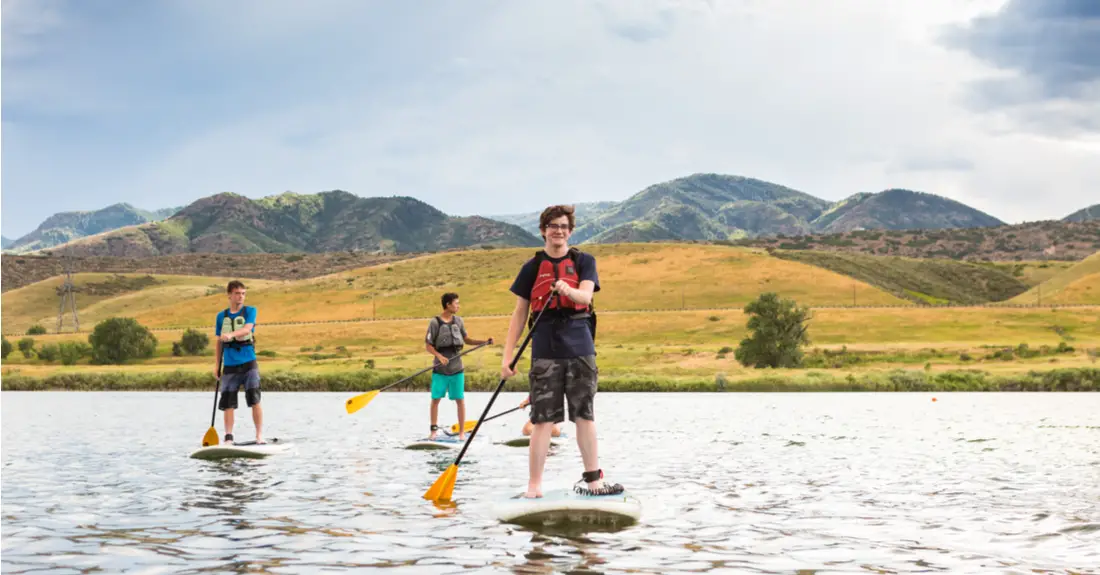 Chatfield State Park
Distance from downtown Denver: 18 miles
The main attraction of Chatfield State Park is the 1,400-acre reservoir. Nestled in the foothills southwest of Denver, the reservoir draws visitors with its boating, swimming, fishing and paddling. There's plenty to do on dry land as well. Some of the park's more unique offerings include 24 miles of horseback riding trails and an airfield for flying model airplanes. Four campgrounds provide full-service camping throughout the year.
Eldorado Canyon State Park
Distance from downtown Denver: 30 miles
The red and gold sandstone walls and 500-plus climbing routes of Eldorado Canyon attract climbers from around the globe. Non-climbers will find plenty to do throughout the year, from hiking, mountain biking and picnicking along South Boulder Creek in summer to cross-country skiing and snowshoeing in winter. Some of the park's trails connect with the Boulder County trail system for those looking for longer hikes.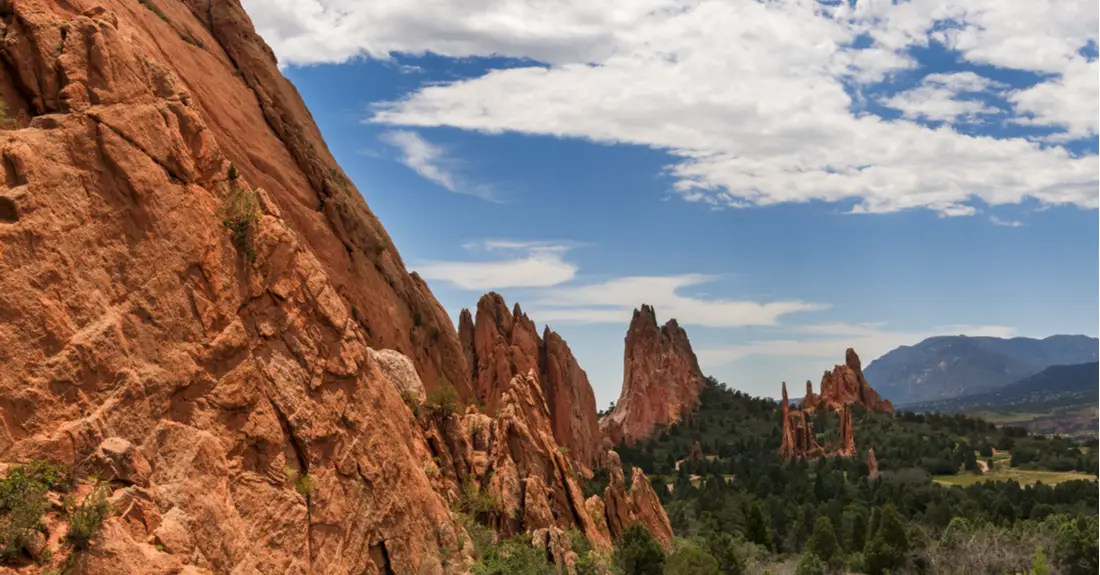 Roxborough State Park
Distance from downtown Denver: 28 miles
The 4,000 acres of Roxborough State Park (southwest of Denver) feature red rock formations, hiking trails and fantastic wildlife-spotting opportunities. Keep an eye out for black bears, foxes, mule deer and even the occasional bobcat as you explore this swath of the Front Range foothills. To protect the fragile landscape of this park, pets, horses and camping are not permitted.
Castlewood Canyon State Park
Distance from downtown Denver: 40 miles
Castlewood Canyon is a hiker's park, with trails ranging in length from half a mile to four miles. Hike to the Lucas homestead to see the 19th-century ruins from one of the area's first settlers. Or follow the path of Cherry Creek as it winds along the canyon floor, stopping at one of the many rest stops for a picnic. The canyon's walls – 60 feet tall in places – attract climbers of all skill levels.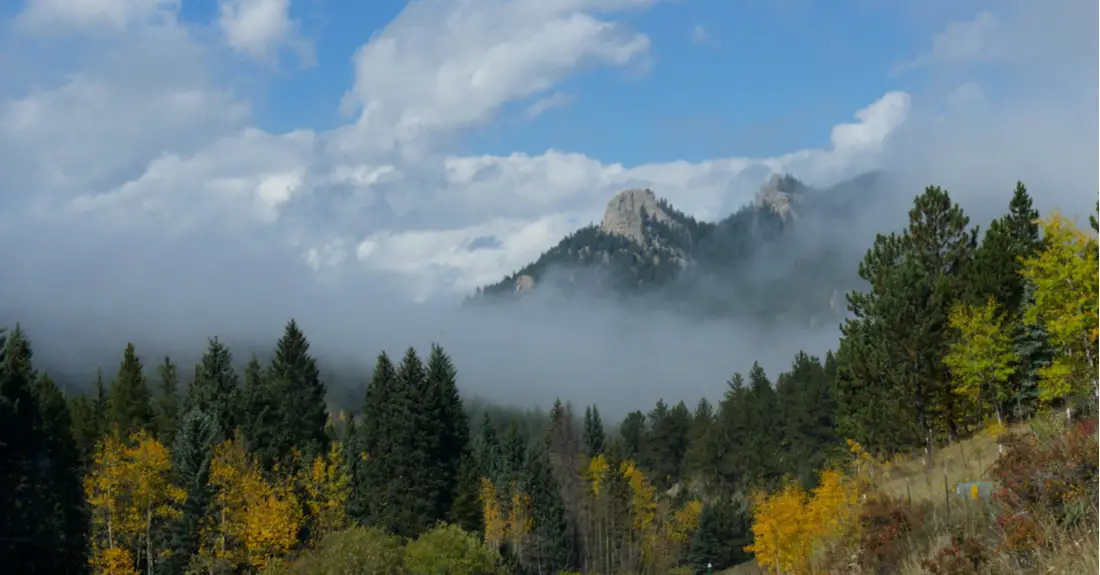 Golden Gate Canyon State Park
Distance from downtown Denver: 31 miles
One of the largest parks in the Denver area, the 12,000-acre Golden Gate Canyon State Park sits at the border of Arapaho and Roosevelt National Forests northwest of Denver. Many of the park's 35 miles of trails melt out earlier than their higher altitude counterparts. This allows for a longer snow-free hiking season than nearby Rocky Mountain National Park. Golden Gate Canyon State Park's sheer size means backcountry camping is also an option.
St. Vrain State Park
Distance from downtown Denver: 33 miles
The relatively small St. Vrain State Park (formerly called Barbour Ponds) packs a big punch for nature lovers. The area's 11 fishing ponds attract a wide variety of bird life. Keep an eye out for bald eagles, migrating waterfowl, raptors, songbirds and the largest Great Blue Heron rookery in Colorado. Anglers come for the 15 species of fish, complemented by the impressive views of Longs and Meeker Peaks.